Not ready for World Cup 2022? Hublot will get you going
Okay, it won't be as if you were in Qatar, but Hublot promises that it will be just as eye-opening. The Swiss luxury watch titan is inviting all football fans to its expansive and immersive Hublot Loves Football Metaverse Stadium, as it counts down to the 2022 FIFA World Cup, of which it is the official timekeeper.
Hublot's metaverse arena is billed as the largest ever in the spatial metaverse. Accessible via mobile and desktop apps or an Oculus headset, one is teleported into a virtual 90,000-spectator stadium where "sport, art, and digital events" collide.
Designed by MEIS architects, the brains behind the Everton FC, Roma and Crypto.com stadiums, the Hublot Loves Football Metaverse Stadium is appropriately gargantuan. It features a kilometre-long concourse and an illustrious 'media wall' that leads to individual multi-media galleries featuring the brand's football ambassadors like Kylian Mbappé and Xherdan Shaqiri, both of whom will be in action at World Cup 2022.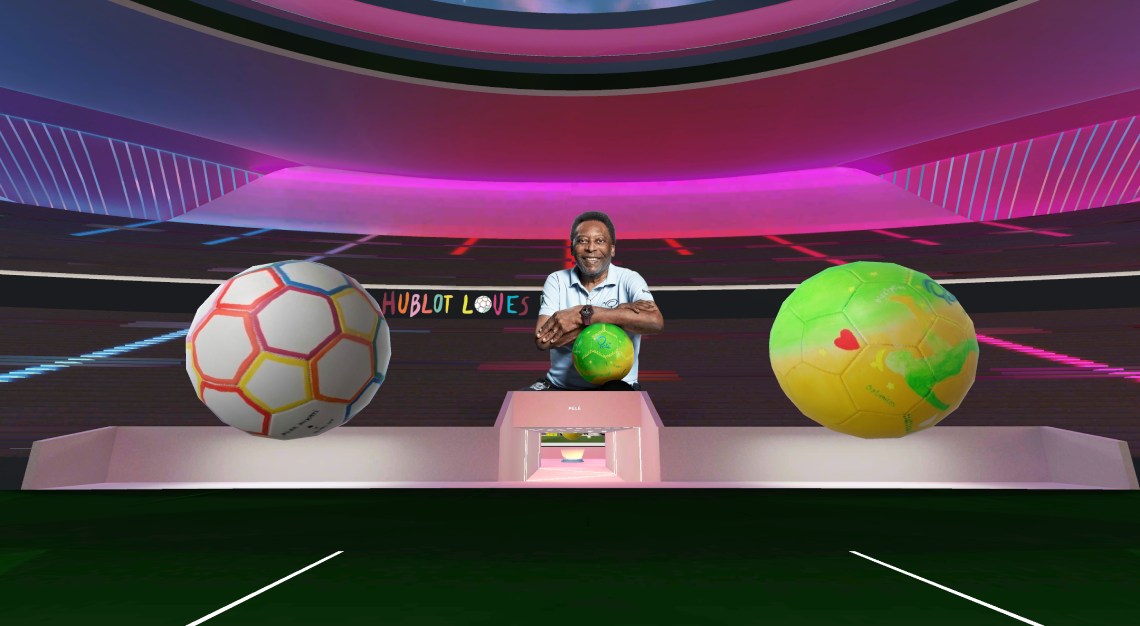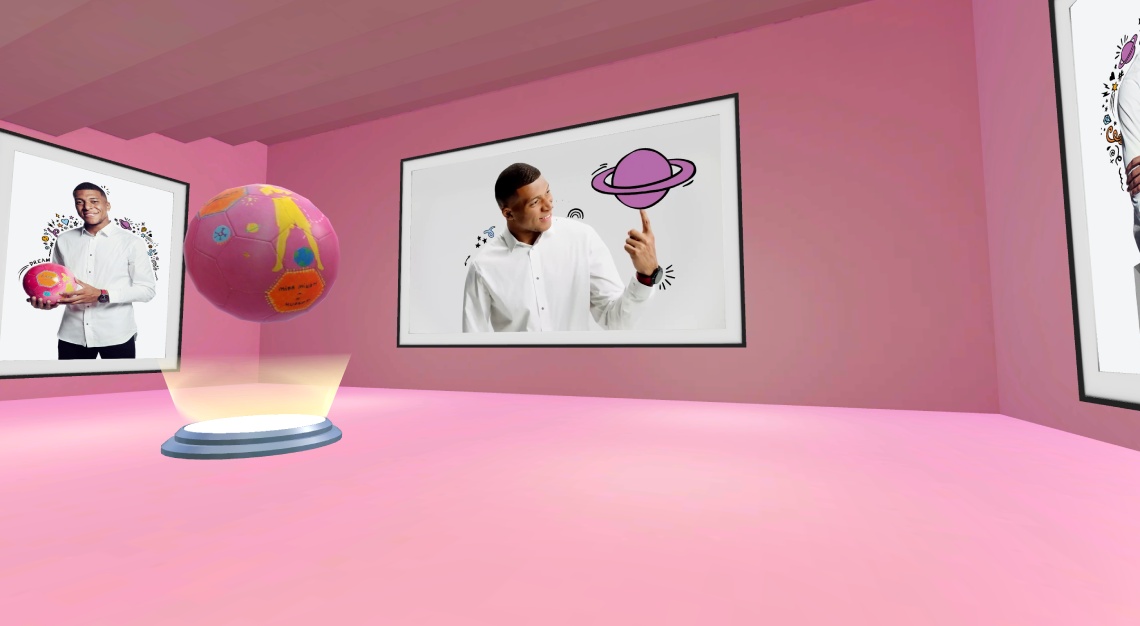 Hovering above visitors like an omnipresent UFO inside the stadium is a giant rendering of the Big Bang e FIFA World Cup Qatar 2022 connected watch, the arena's design inspiration. The 44mm titanium and ceramic-clad smart watch, which is loaded with World Cup-ready features like match countdown timings, team line-ups and player profiles, flaunts a muscular silhouette with a distinctive purple shade—aesthetics that echo throughout the virtual arena.
"This initiative allows us to place a timestamp in metaverse history when the intersection of luxury, fashion, sports, and virtual worlds is beginning to take off," says Ricardo Guadalupe, CEO of Hublot. "Football provides a place for us to unite and celebrate our shared dreams, and we are extending football into a new realm. We invite you to gaze through the porthole into this new world… where we can all gather, celebrate our shared human history, and look forward to our future together."