Panerai surges ahead with the most quietly innovative materials in the watchmaking business
A master of stealth and a pioneer in military instruments, Panerai is always exploring new frontiers in watchmaking. The results of its creative research and risk-taking, however, are much less obvious. But look a little harder at what the Italian manufacture has brought forth and the truth naturally reveals itself.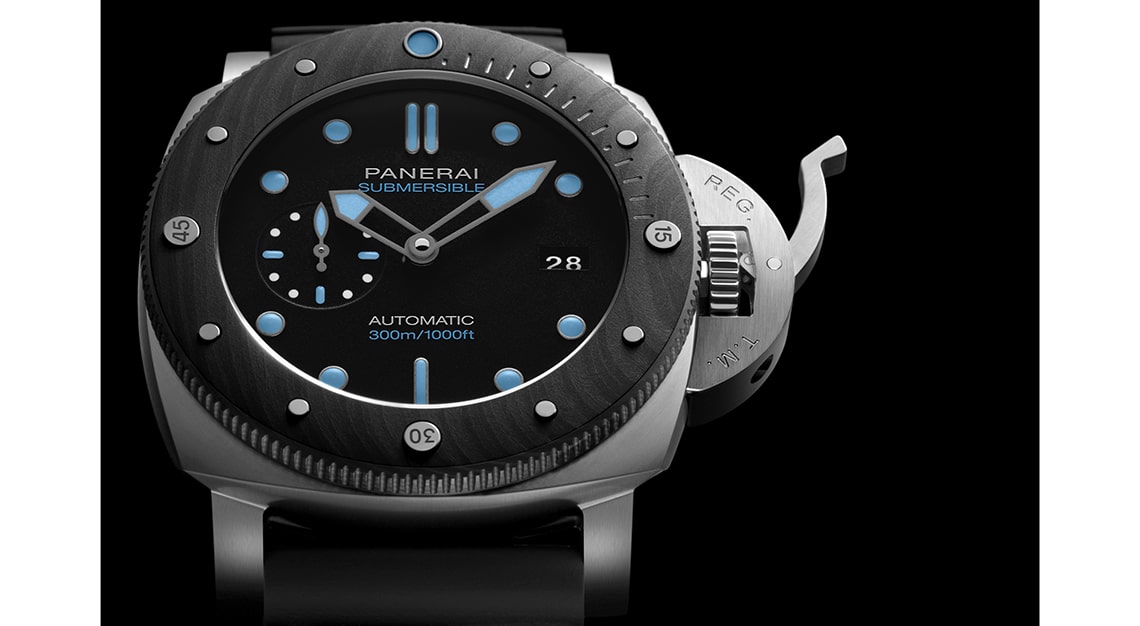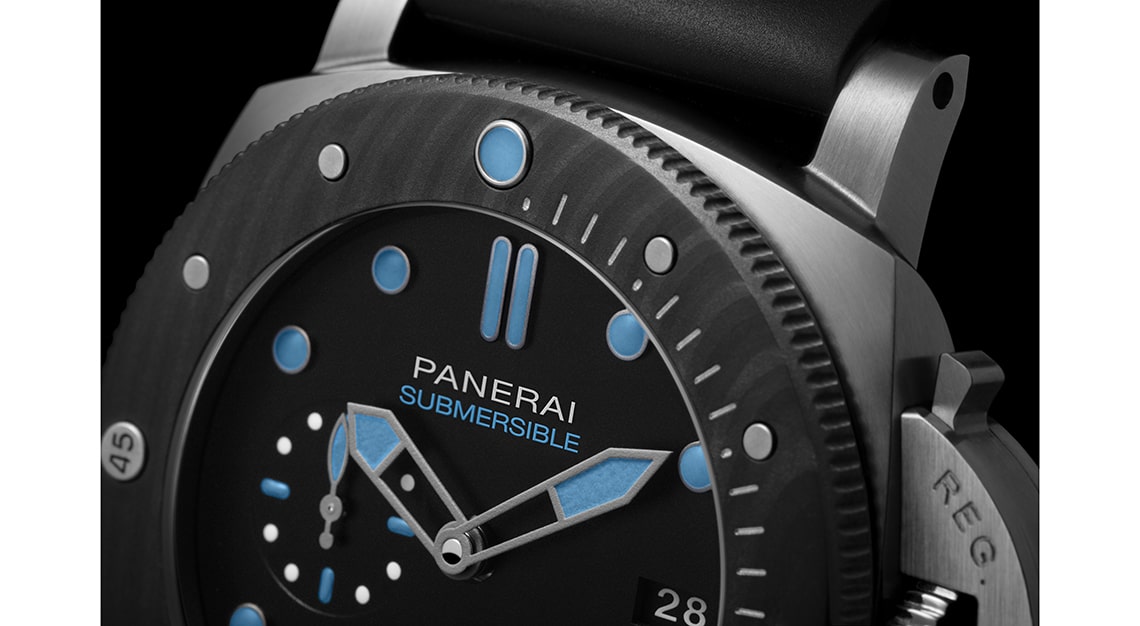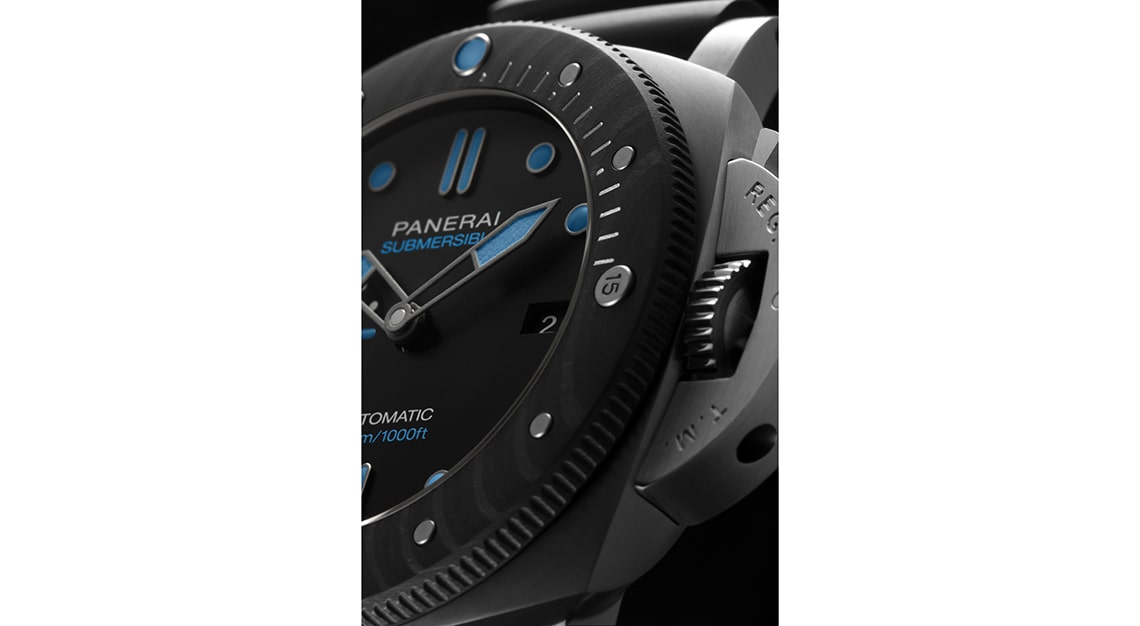 BMG-Tech
BMG-Tech – BMG stands for bulk metallic glass – is similar in appearance to titanium, but comes in a slightly darker shade of grey. Material science engineers will definitely have heard of it, but here's the first instance of it being used as a case for a watch.
Panerai explains the manufacturing process as "a high-pressure injection process at a high temperature, followed by a cooling process lasting for only a few seconds, so that the atoms do not have enough time to become arranged in an ordered, regular structure".
Essentially a metal alloy with the amorphous properties of glass, BMG-Tech's disordered atomic structure makes it extra robust and extremely resistant to corrosion, shock and scratches, magnetic fields, and never loses its sheen. Panerai's Submersible PAM692 is the first model encased in BMG-Tech while the latest one, Submersible BMG-Tech PAM799, was just released at the 2019 Salon International de la Haute Horlogerie (SIHH).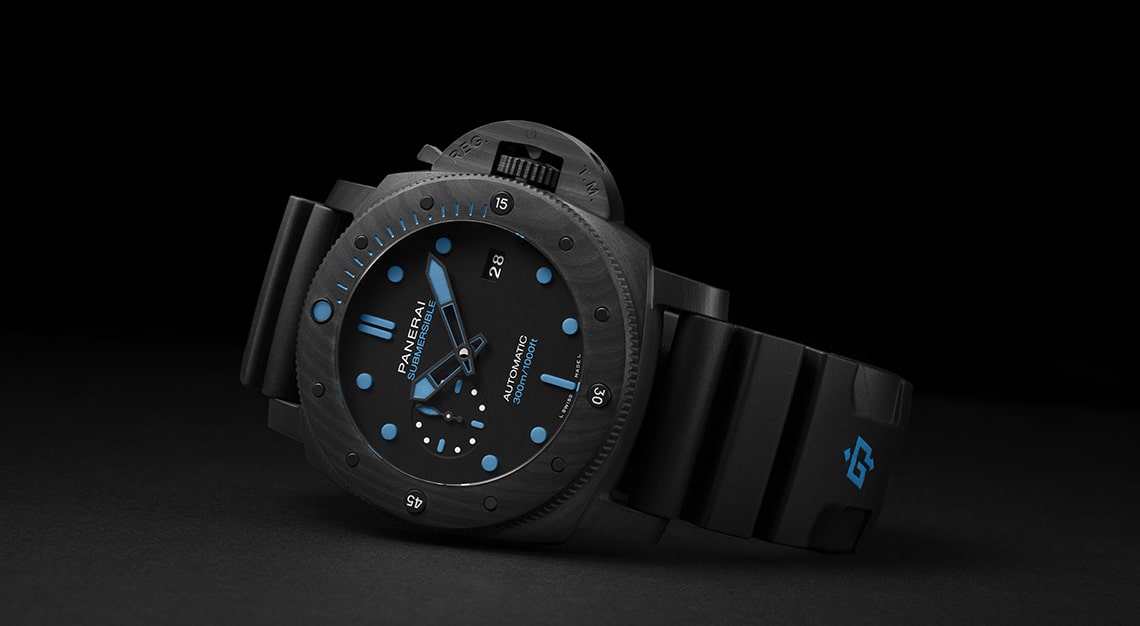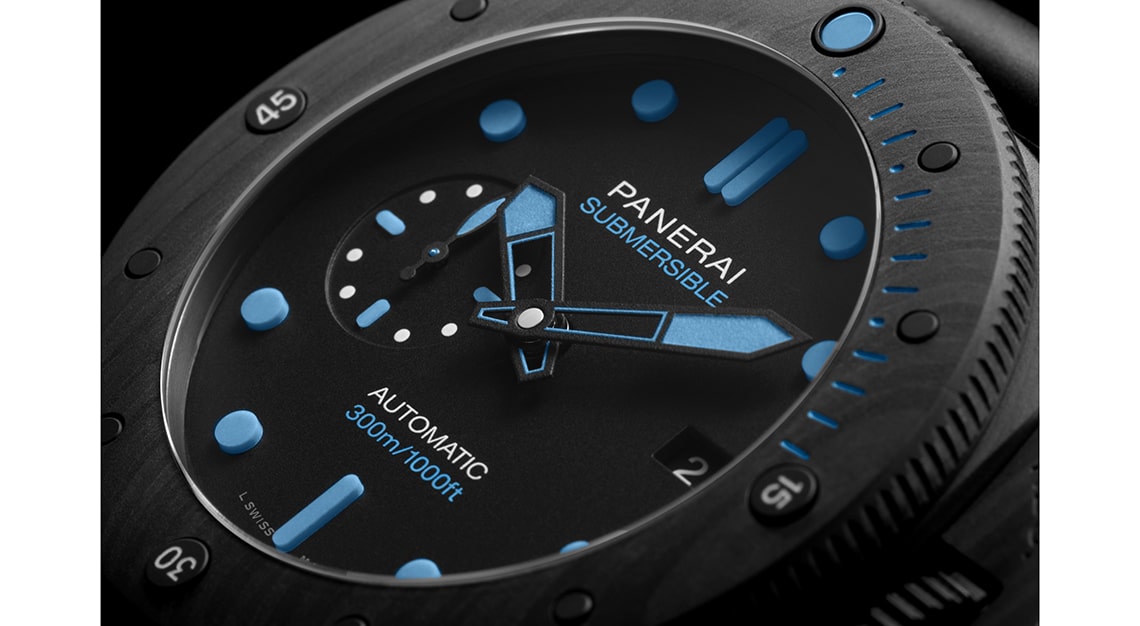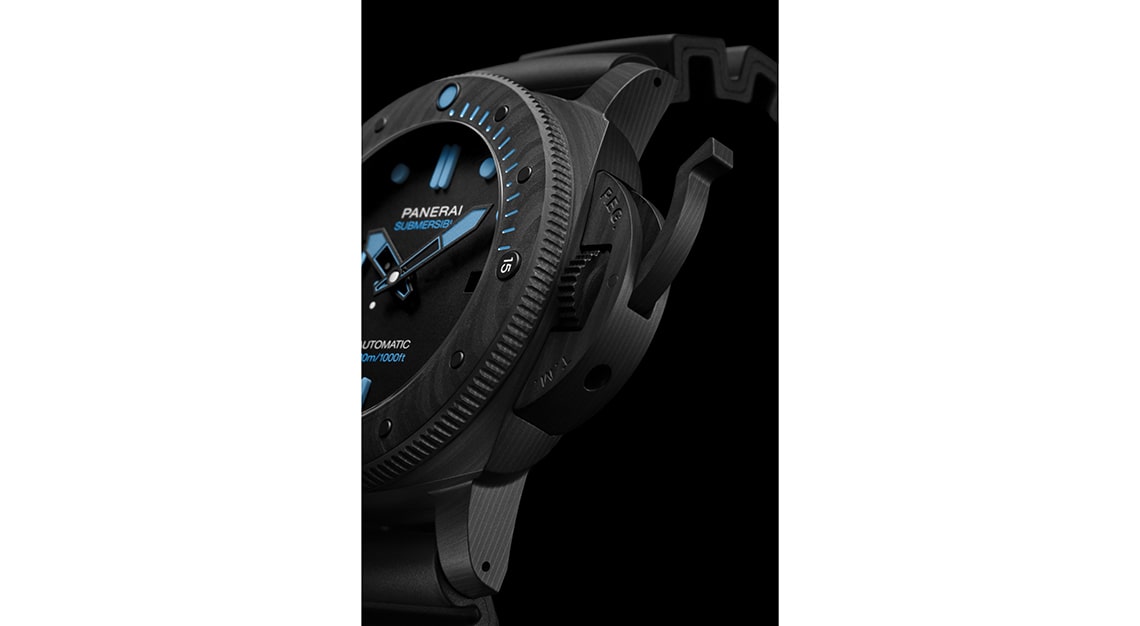 Carbotech
There have been different manufacturing techniques involving carbon fibre since the material entered luxury watchmaking in the early 2000s. Carbotech is Panerai's take. With its dense, uneven blackness that varies from component to component, every Carbotech watch looks different but all of them offer the same high performance features.
Carbotech goes through a different manufacturing process.
Very thin sheets of carbon fibre are pressed together at a controlled temperature under very high pressures with an organic polymer called PEEK (Polyether Ether Ketone). PEEK links the composite material, making it more resistant and reliable. In addition, the carbon fibres used are unusually long. This allows for greater aesthetic uniformity. Each sheet is aligned at an incremental angle from the one directly underneath, such that the fibres form a gradual spiral. According to Panerai, this increases the mechanical properties of Carbotech, strengthening it, so it is even more robust compared to other high-tech materials such as ceramic or titanium.
Carbotech debuted in the Panerai Lab-ID PAM700 but is now used in several models including the full Carbotech Submersible PAM616 and PAM960.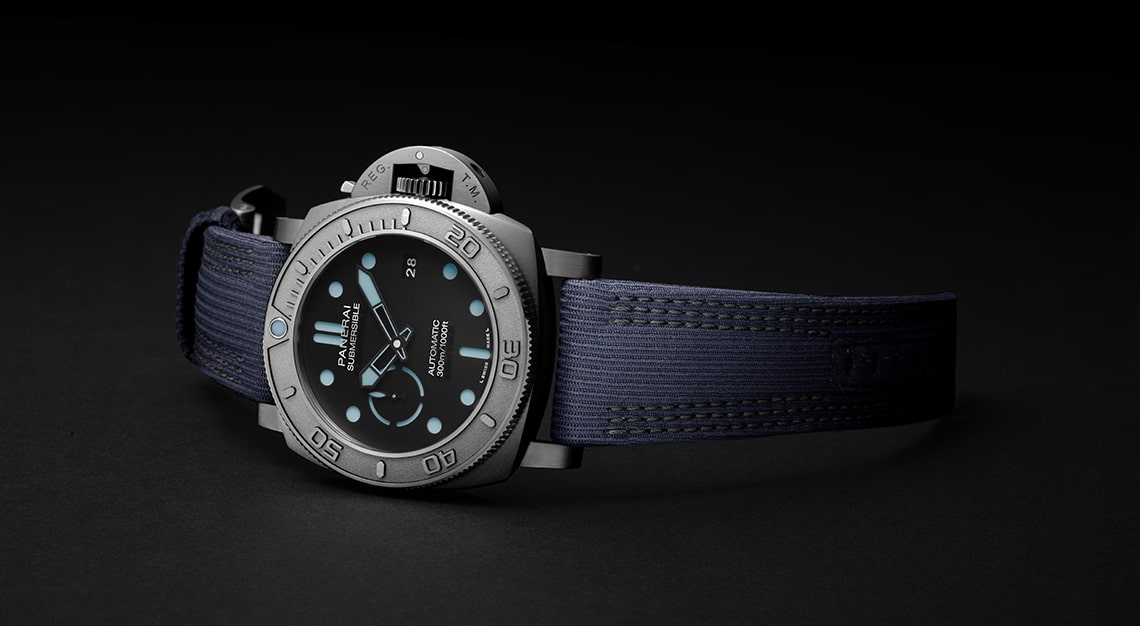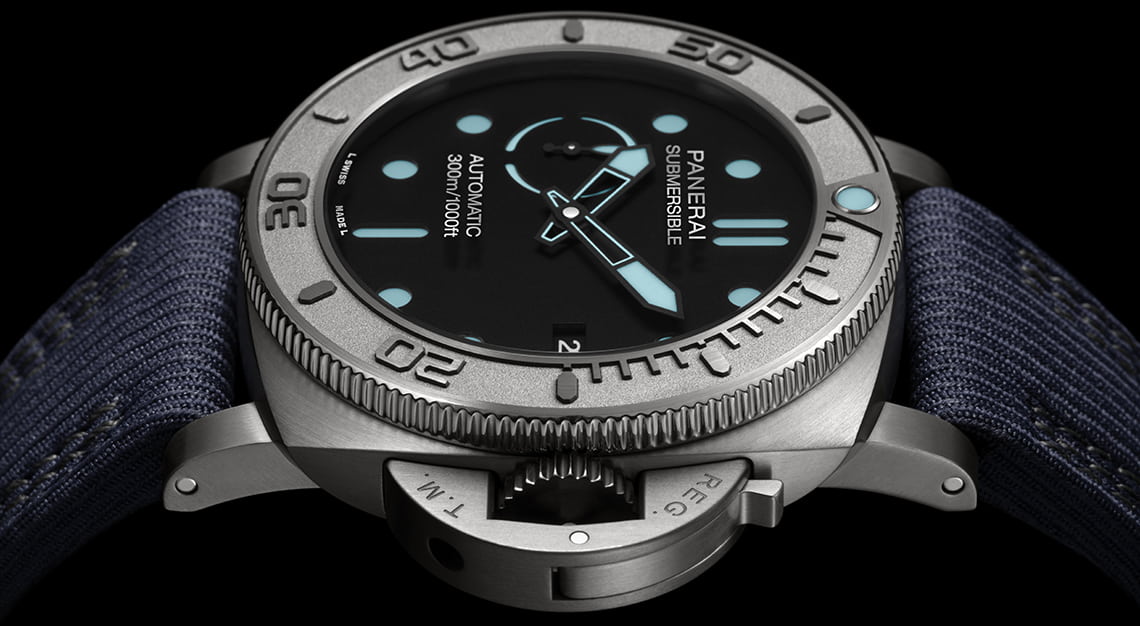 EcoTitanium
In this day and age, producing a sports watch in titanium is standard fare. But the Panerai Submersible Mike Horn Edition made headlines at its SIHH launch as the world's first luxury timepiece made of recycled titanium. Every part of the Submersible's complex case structure is done in EcoTitanium.
Apart from the case, the strap too is ecologically sourced. Light, strong and resistant, it's made of recycled PET plastics. Dedicated to the explorer and environmentalist Mike Horn, the watch symbolises Panerai's commitment to protect the planet by reducing waste. And this is just the beginning.
Says its CEO Jean-Marc Pontroué: "With EcoTitanium, we achieved a product that is 20 per cent recycled. Next year we aim to bring a new product that is 40 per cent recycled. The dream is within the next three years to bring a product that's 100 per cent recycled."