Philippe Sereys de Rothschild, CEO of one of the most exquisite winemakers in the world, Baron Philippe de Rothschild SA, discusses the challenges of keeping the business relevant today
It's perhaps surprising that a serious oenophile would buy a bottle of wine for the label. But, earlier this year, there was enthusiastic bidding at Sotheby's for one of 75 limited-edition cases, whose bottles featured labels designed by Jeff Koons, Anish Kapoor and three other art heavyweights. But then these were bottles of Chateau Mouton Rothschild. Since 1945, its labels have featured the work of Dali, Miro, Chagall and other notable artists.
"Chateau Mouton Rothschild has always been very much part of a wider artistic domain: my great-grandfather wrote plays, my grandfather [who launched the art labels] was a big art collector, my mother was an actress, my father [the Comedie-Francaise stalwart Jacques Sereys] is an actor. So perhaps it was inevitable that my grandfather would want his [wine bottle] label to be impressive," notes Philippe Sereys de Rothschild, 56, who four years ago took over as CEO of the family firm, Baron Philippe de Rothschild SA.
"There wasn't any fixed strategy [to the labelling] – just the love of wine and of art, though of course it plays with the idea that making wine is an art, that blending wine is like blending colours for a painting."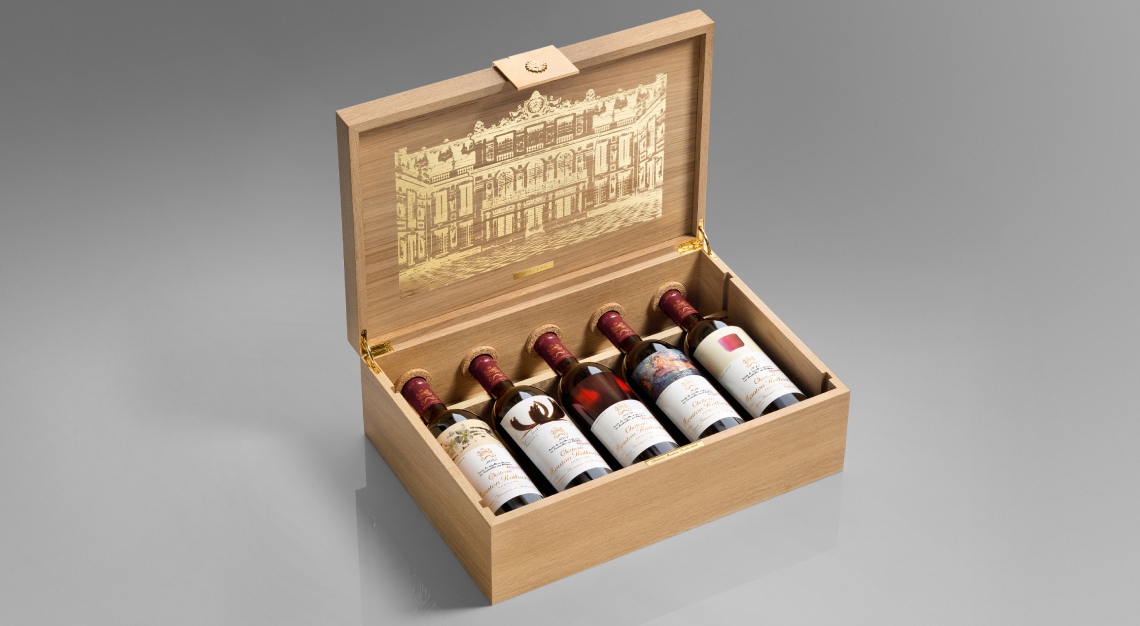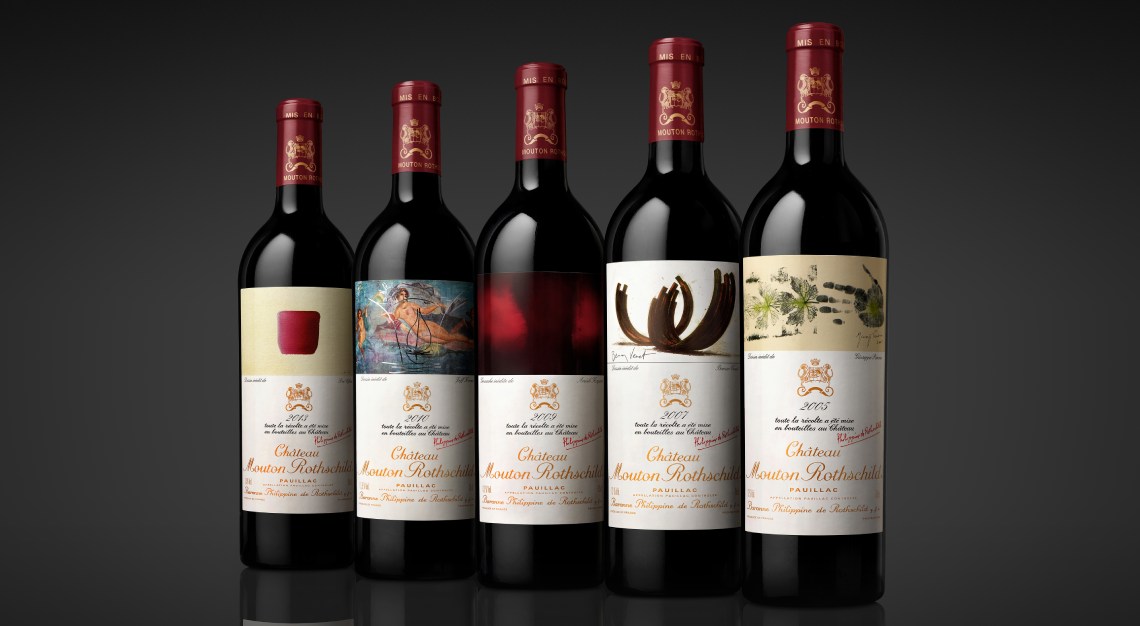 Indeed, that's what pushed live wine auctions by Zachys and Sotheby's to record figures in the first half of this year, with sales driven by ex-cellar offerings from Mouton Rothschild and Lafite – also in the Rothschild family. Of course, the fame of the wine – one of the rare Classified Growths that has belonged to the same family since the 1855 classification – helps its standing. But, of course, Rothschild insists that it's the liquid that matters.
"Look at what the most famous wines in the world are and nine times out of 10 ours comes up. That [means] we're more widely tasted, draw the interest of sommeliers and so on. But it also means we have to shoot for perfection. The difficulty is not getting to the top, but staying there. Wine is also a very fragile product – you open a bottle and you don't know what will happen. It might not have been well-preserved or the temperature might be wrong. But my job is not to make the most expensive wine, but the best wine."
And not just under the Mouton brand. Baron Philippe de Rothschild SA is a vast enterprise, also incorporating the family chateaux of Baron'arques, Clerc Milon and d'Armailhac. His grandfather and mother were also smart in building equal partnerships with family winemakers in Chile and the Napa Valley, producing, in time, well-received brands the likes of Almaviva and Opus One.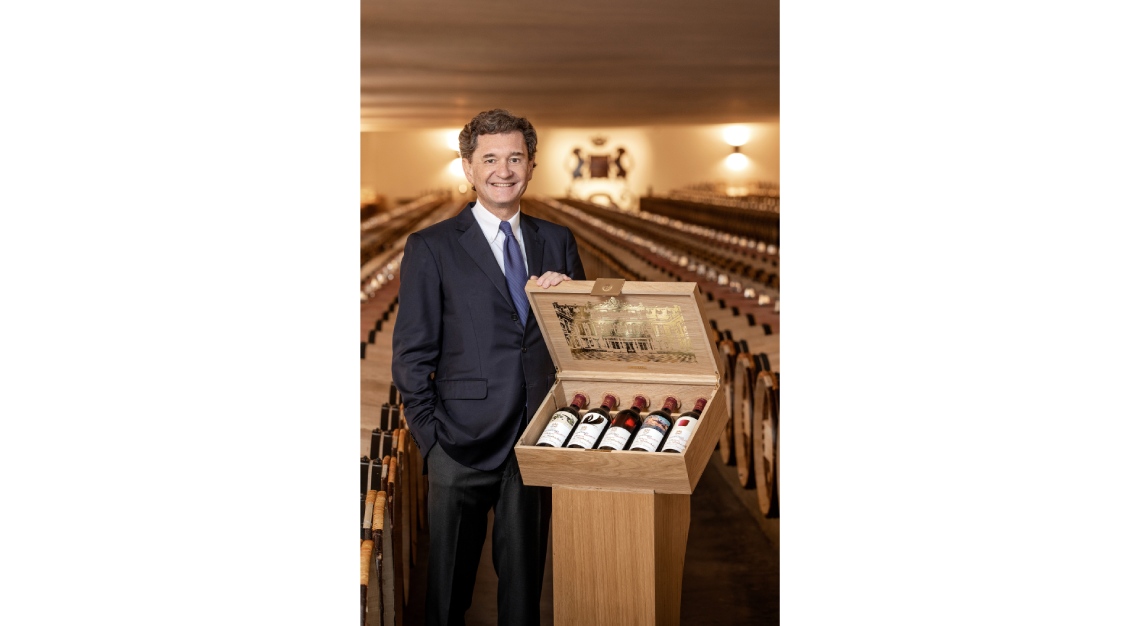 "We're always looking for more joint ventures with other families. There's something special in that," Rothschild suggests. "Chateau Mouton Rothschild is not 99 per cent family-owned but 100 per cent family-owned – and I think that gives it a soul. Our family history gives us a certain approach to the wine world. Families are around for the long term and the only way to make wine is to think in the long term. The wine business is all about growing slowly but surely."
There's also Baron Philippe de Rothschild SA's response to broader social trends as the rise of younger wine-drinkers brings environmental concerns to the fore. Rothschild is particularly conscious of sustainability issues because of his career background – as an investor in various technology and environmental start-ups and as the chief finance officer of the Italian energy company Dalkia.
"More people are sensitive to authenticity. They want to know where wines are from, how wines are made, who makes it and how. We have to get that message across with regard to the quality of our wines."
But Rothschild is, unsurprisingly, playing the long game. When he was pondering whether to take up the CEO position – he works alongside his brother Julien and sister Camille – he had his doubts as to what contribution he could make, certain at least that he didn't want to just be a caretaker of the brand. "I wanted to be sure that I could add something. I don't yet know that I will but hope to over the next 20 years or so."
In the meantime, work is not all fine wine. "What do I like least about my work?" Rothschild asks. "Tasting bad wine. I often taste other wines to acquire a better understanding of the market. The other bad thing is when someone tells me they've drunk one of our wines and didn't get the 100 per cent pleasure from it that I think they should get. It doesn't happen that often, but I'm very sensitive about that. When you expose yourself [with any product], you get praise and you get criticism."