A select group of readers were invited to our Robb Report Singapore x Royal Salute whisky tasting dinner, hosted by brand ambassador Anna Mitchell at Madame Fan
Conceived in 1953 to mark the coronation of Queen Elizabeth II, Royal Salute—named after the honorary 21-gun salute—has indeed earned its title as the 'King of Whisky'. Till today, it remains unmatched as the singular distillery to use only whiskies that have been aged for at least 21 years in its blends.
Last week, a select group of readers were primed for a night of indulgence—one encompassing nobility and heritage—at our Robb Report Singapore x Royal Salute whisky tasting dinner. The exclusive event was hosted by brand ambassador Anna Mitchell and our president Michael von Schlippe in the seclusion of Madame Fan's private dining rooms.
Kickstarting the evening was none other than the Royal Salute 21 Year Old Signature Blend—"the first blend" to be released, Mitchell elaborates, which has remained the flagship expression in its storied portfolio. This was followed by the 38 Year Old Stone of Destiny, taking its cue from the centuries-old coronation stone used in the inauguration of Scotland's monarchy. While the former boasts of marmalade and fresh pear followed by a trace of smoke, the latter is full-flavoured with rich, sherried oak and a remarkably long finish.
Saving the best for last, the 62 Gun Salute—referencing the highest ceremonial honour reserved for the most significant royal occasions—was undoubtedly the centrepiece of the night. An exquisite handcrafted decanter was brilliantly displayed, adorned in 24-carat gold and crowned with a crystal stopper. This limited-edition blend bursts with sweet orange and an intense oaky flavour, giving way to a long, luxurious finish.
Other culinary highlights included foie gras and crispy Peking duck with caviar, succulent pork ribs with pineapple and chilled coconut pudding in a husk—leading to much laughter and warm bellies.
(Editor's note: Royal Salute is available via Pernod Ricard's LeCercle, a by-invite-only members program. Email [email protected] for product and price enquiries)
Here are some of the best moments of the night.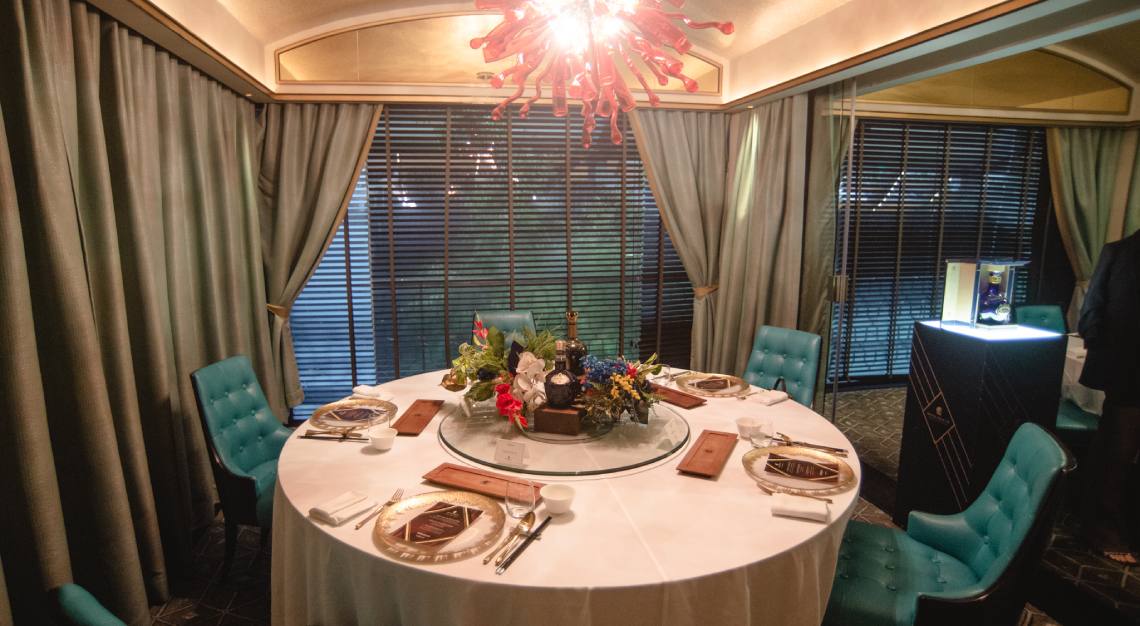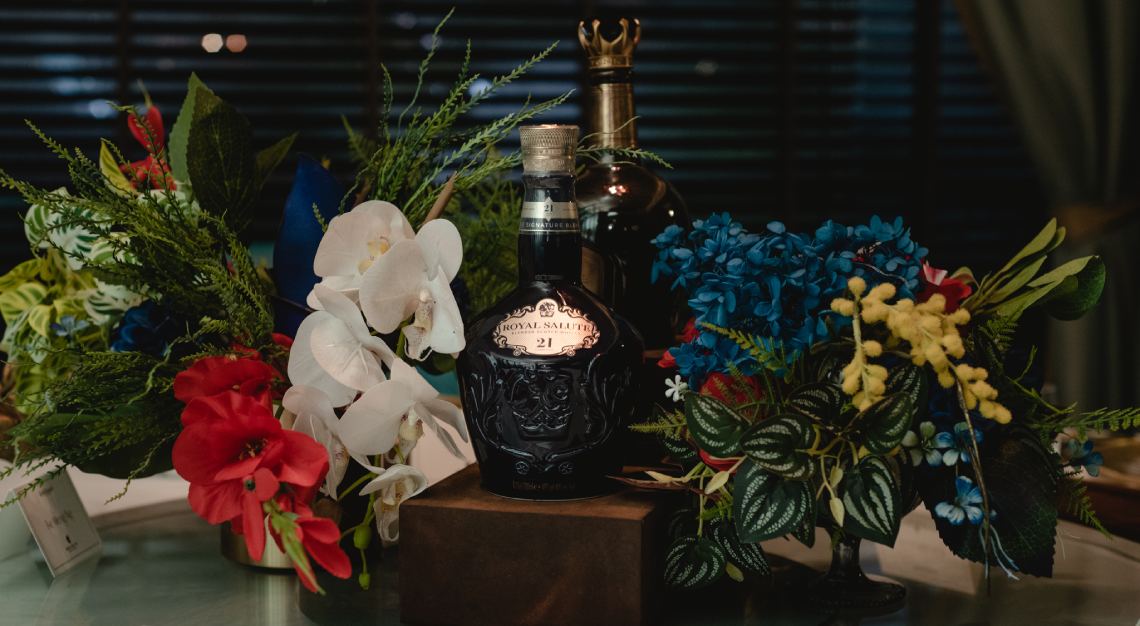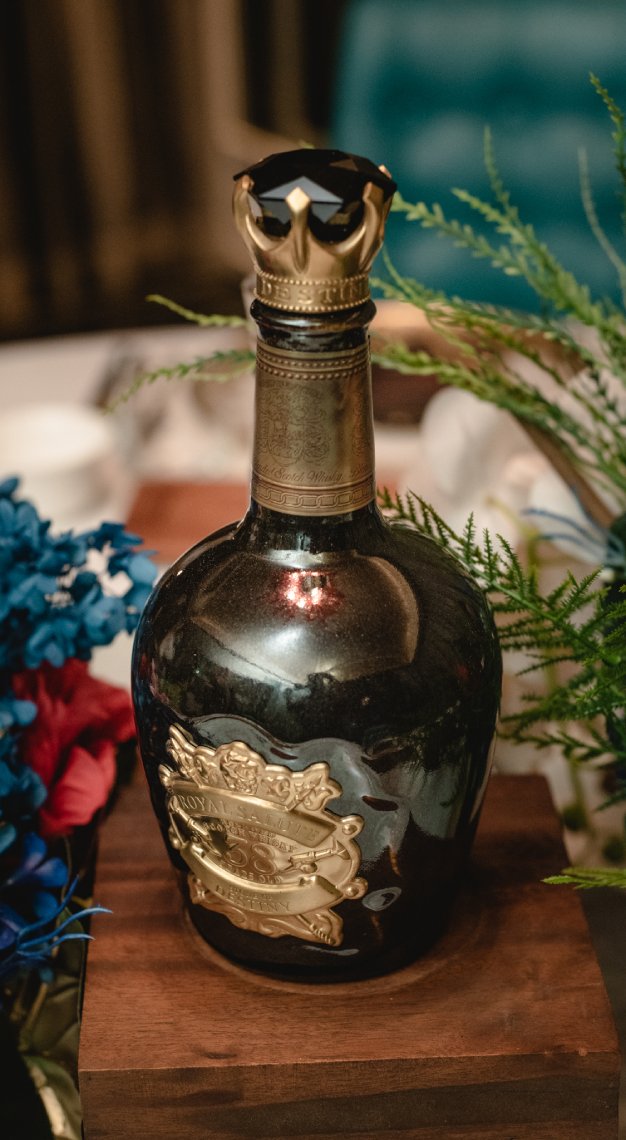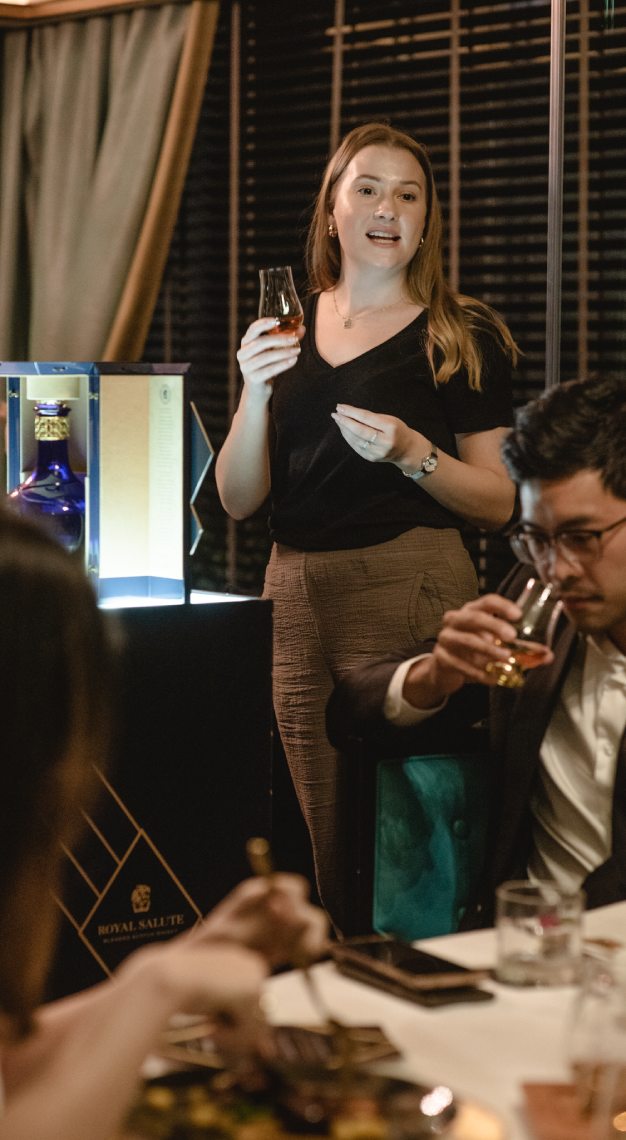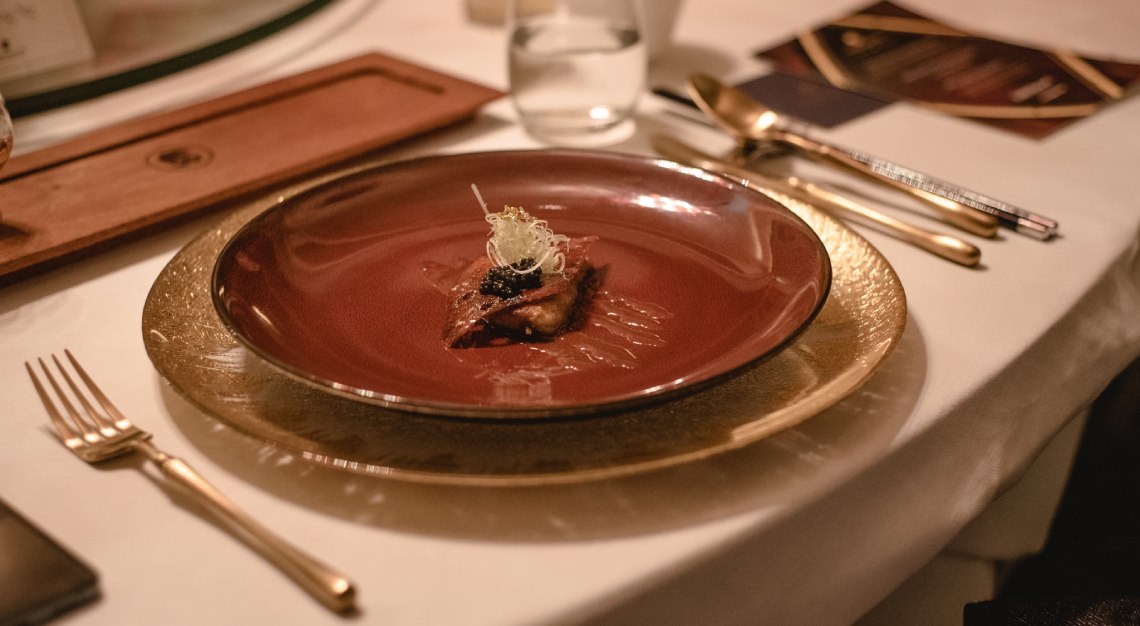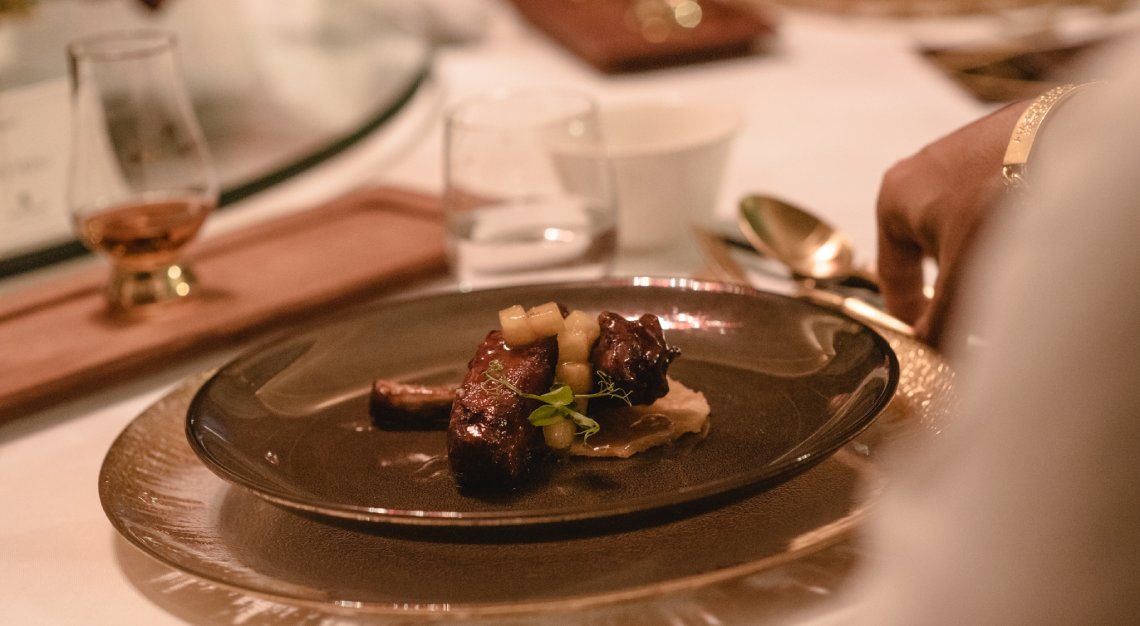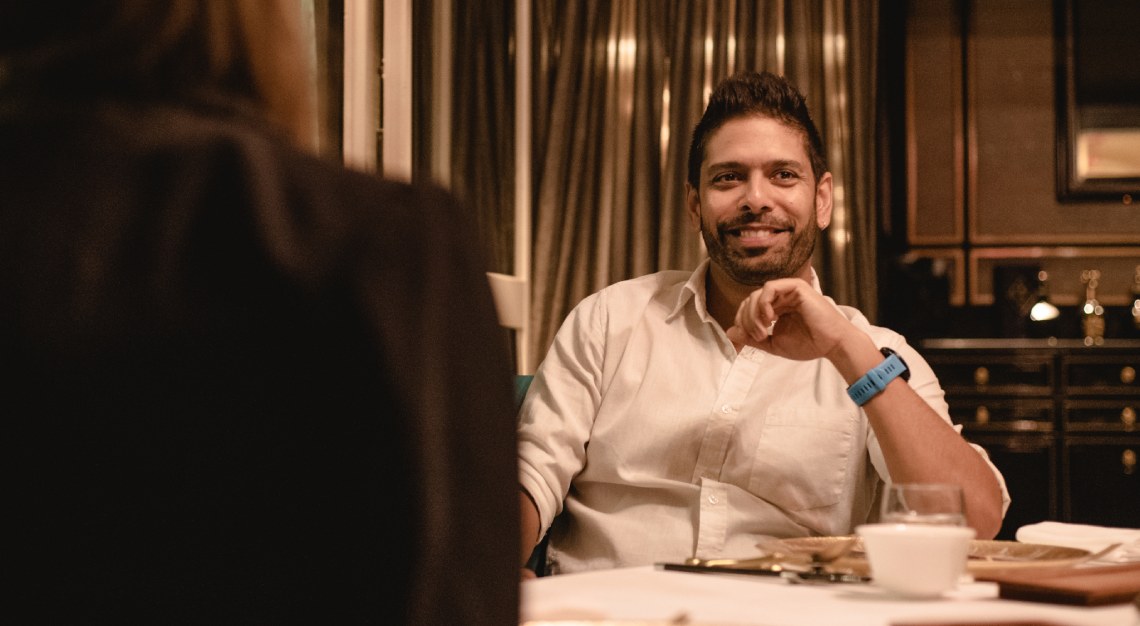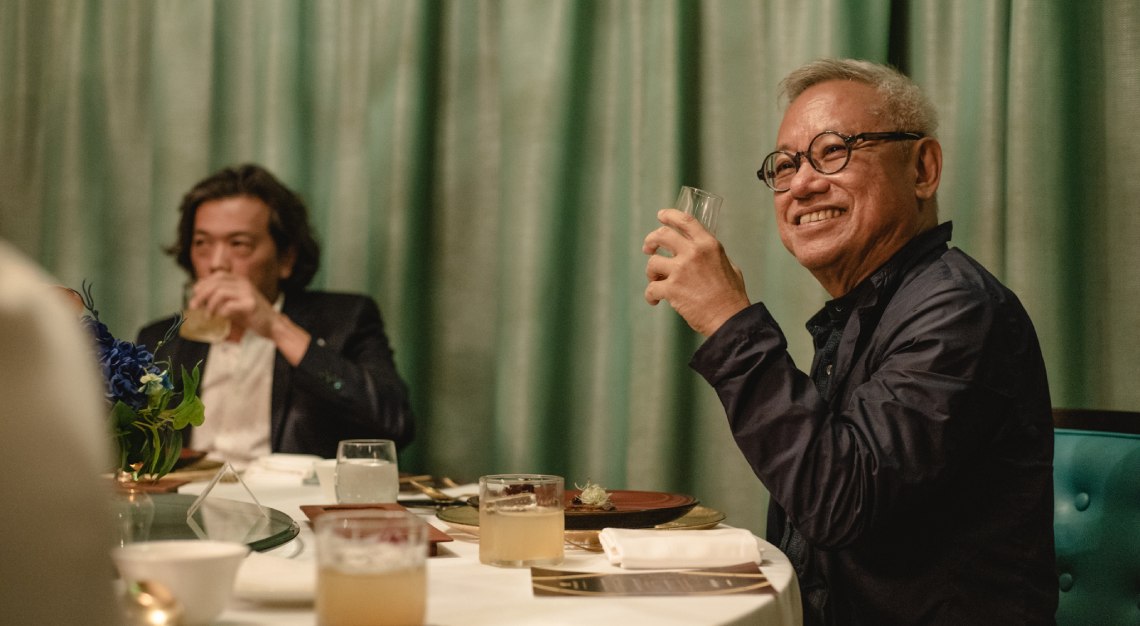 Photography by Sam
Robb Report Singapore x Royal Salute