Enjoy chocolates in the form of addictive cocktails, noodles and mala broth. Sounds preposterous, but Marriott Bonvoy has made it work
Granted, staycation options are a dime a dozen in Singapore – but this is exactly why there's a need for hotels to curate highly unique experiences to differentiate themselves from one another. For Marriott Bonvoy, the secret lies within… chocolates. Most recently, the luxury hotel group has unveiled three staycation experiences in collaboration with local chocolate artisan, Fossa Chocolate. Designed to tickle the fancy of bold, adventurous gourmands, especially those with a big appetite for all things cocoa and chocolate, the staycation packages can now be booked at The St. Regis Singapore, W Singapore – Sentosa Cove and JW Marriott Singapore South Beach.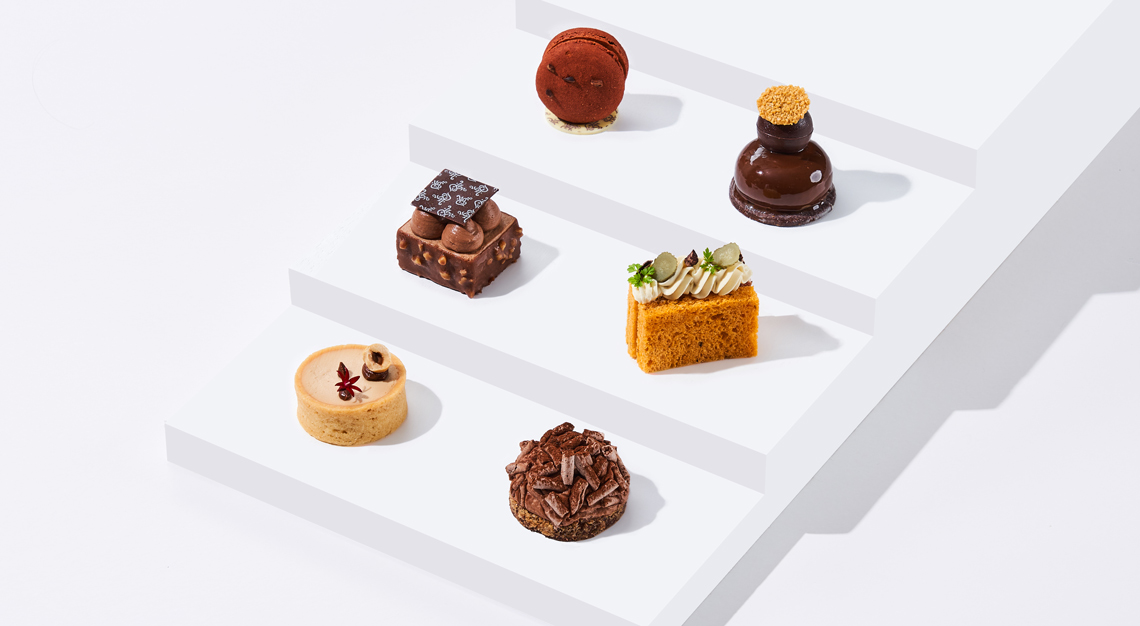 The St. Regis Singapore
When: 24 – 25 September 2021
The collaboration kicks off with The St. Regis Singapore's The Chocolate Connoisseur – a night's stay in the luxurious Caroline Astor Suite. Guests will tuck into the hotel's signature Afternoon Tea at Brasserie Les Saveurs, featuring a special menu that showcases the best of sweet treats by Fossa Chocolate. And get your hands dirty (and sticky) in the one-hour Chocolate & Tea Pairing Masterclass hosted by the chocolate artisan. The S$500++ package comes complete with breakfast for two persons, the signature St. Regis Butler Service, as well as a suite of Fossa Chocolate amenities.
W Singapore – Sentosa Cove
When: 22 – 23 October 2021
Thanks to W Singapore – Sentosa Cove's Chocolate. It's A Vibe. package, you can now live out your chocolate fantasies on the island paradise of Sentosa. At S$650++ per booking, you'll get to relish a gustatory cocktail experience at Woobar, complete with four inventive cocktails crafted in partnership with Fossa Chocolate. These concoctions are conceptualised based on the elements of Earth, water, fire and air, but truly worthy of mention is the O2 Breathe – a peanut-butter fat-washed bourbon whiskey with Fossa's Chilli Peanut Praline Dark Chocolate, smoked with hickory wood and cacao husk. It has turned out to be an absolute crowd favourite, and is dangerously addictive.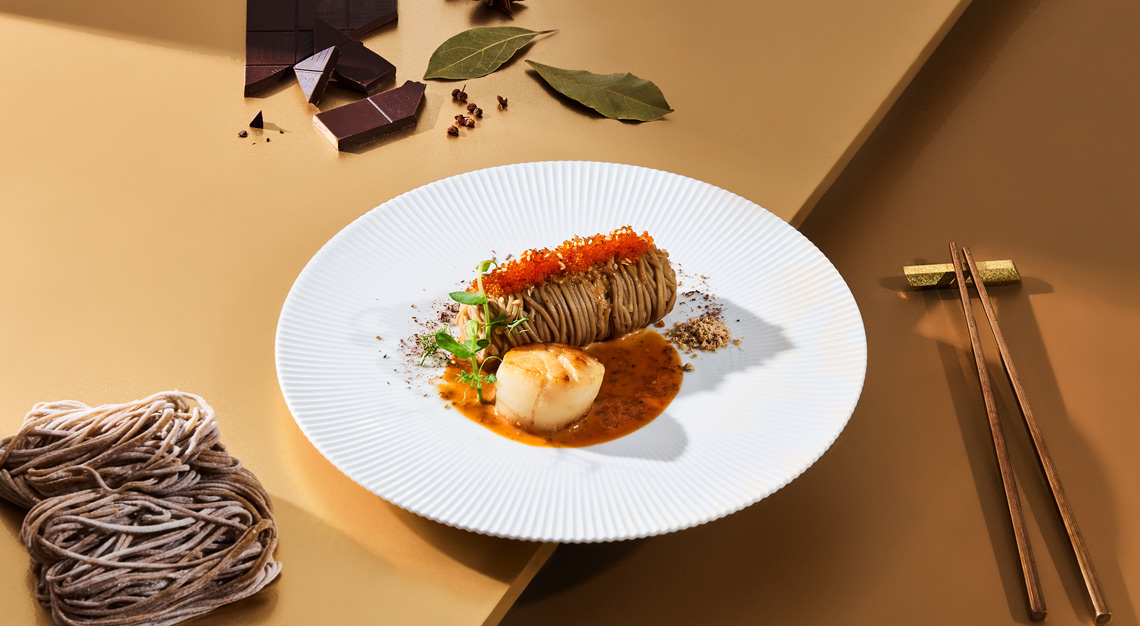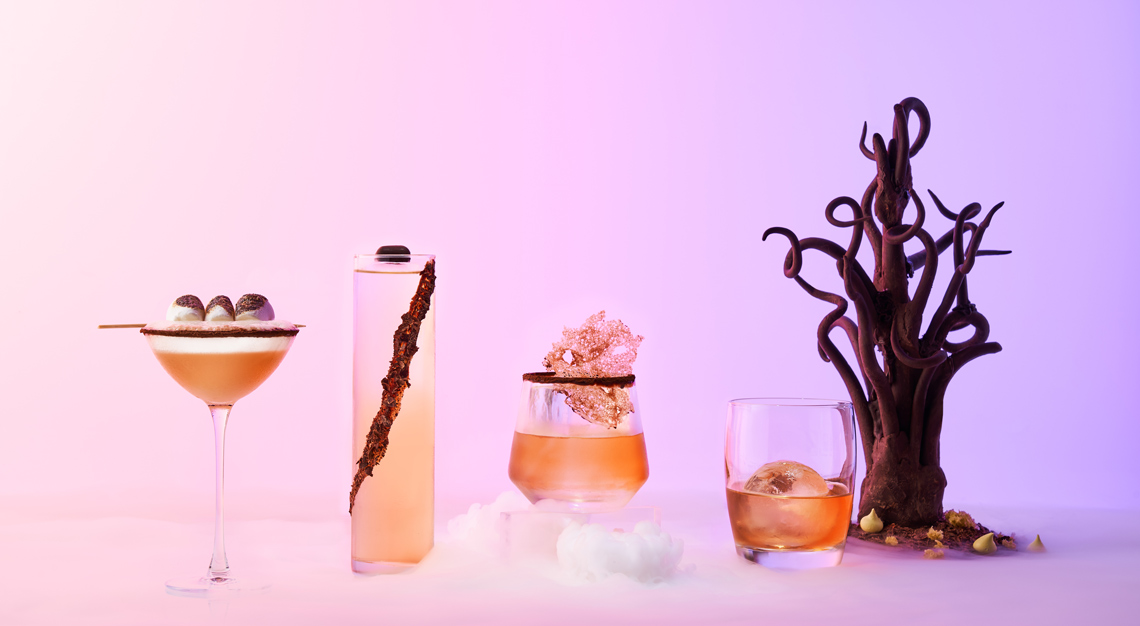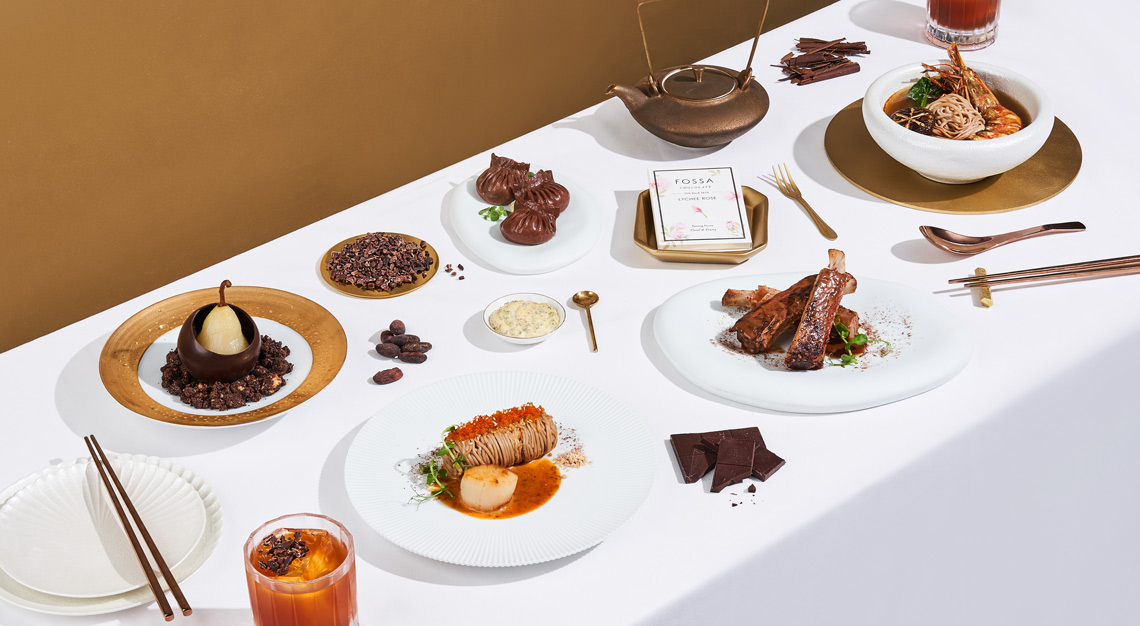 JW Marriott Singapore South Beach
When: 19 – 20 November 2021
JW Marriott Singapore South Beach is set to host the third staycation experience in November; guests will be coddled with a one-night staycation in the Premier Marina Bay Suite with stellar views of the cityscape. The biggest highlight of the gastronomy experience here (priced at S$500++ per package) is the Handmade Spicy Mala Chocolate Noodle, made with Fossa's 65% Dark Spicy Mala Chocolate, served with king prawns in a tantalising mala broth. The chocolate noodles, which didn't taste like chocolate at all, had the perfect amount of umami – almost akin to authentic soba of excellent quality. The Deep-fried Har Gau, on the other hand, uses dim sum skin made from Fossa's Honey Orchid Dancong Oolong Tea Chocolate.