Here's how you can make Jigger & Pony's Madame President cocktail and lift the spirits with leftover food
Every aspiring home bartender must know how to make a negroni. The red-hued cocktail, which harks back to 1919 – legend has it that a bartender made Count Negroni's Americano with gin instead of soda water – is brazenly strong, sensual and bittersweet. One might feel slightly confounded upon first sip, but five sips in, and you'll be requesting for seconds.
Made with equal parts Campari, sweet vermouth and gin, the negroni's a classic that couldn't be easier to make, but if you're game for a little element of fun, Giovanni Graziadei, principal bartender of Jigger & Pony (Asia's best bar), has a recipe to share. Madame President, which is currently on the bar's menu, is a deconstructed negroni that involves homemade bitter melon liqueur, Campari lollipops and a kaffir infusion. It's going to require a little more work than usual (okay, a lot more), but trust us when we say that the whole is going to be greater than the sum of its parts.
Graziadei tells us more about easy homemade spirit infusions, the cool ways one can turn food waste into magic and one unfortunate bar incident.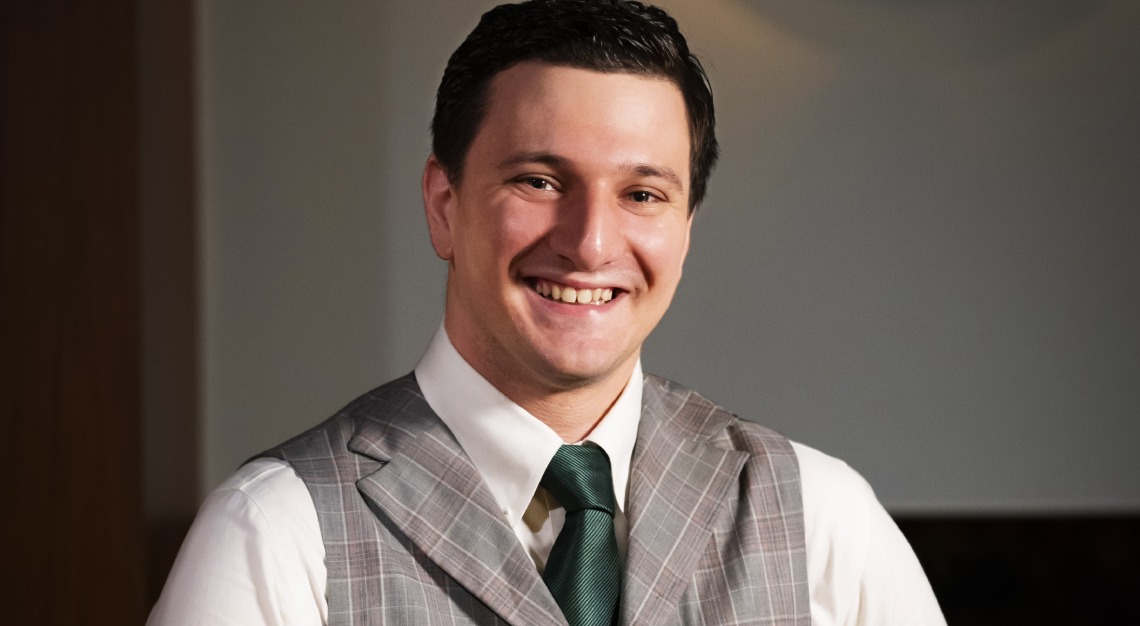 Tell me all about yourself.
I was born in Torino, Italy. When I was a kid, I used to dream of being in the entertainment business, but that didn't happen, obviously. I got into bartending after realising that I was not really cut out for university. I took on the occasional odd job, before my uncle gave me the opportunity to make my first espressos and cappuccinos at his bar.
What was your first drink like?
My first alcoholic drink was a Moscato. My grandparents would allow the kids to have a tiny bit of Moscato at the end of family meals on special occasions like Christmas. I have a bit of a sweet tooth, so I definitely liked it!
How do you achieve harmony and balance when designing a drink?
"Perfection is achieved, not when there is nothing more to add, but when there is nothing left to take away."
I love this quote by Antoine de Saint-Exupéry. I think it is really apt when applied to the process of drink development and other such creative processes. To me, it stands for how each ingredient, on its own, is very complex. To respect and enhance each ingredient, it is almost always better to remove, rather than add more elements to it. Instead of achieving perfection, you might end up with a mess of flavours.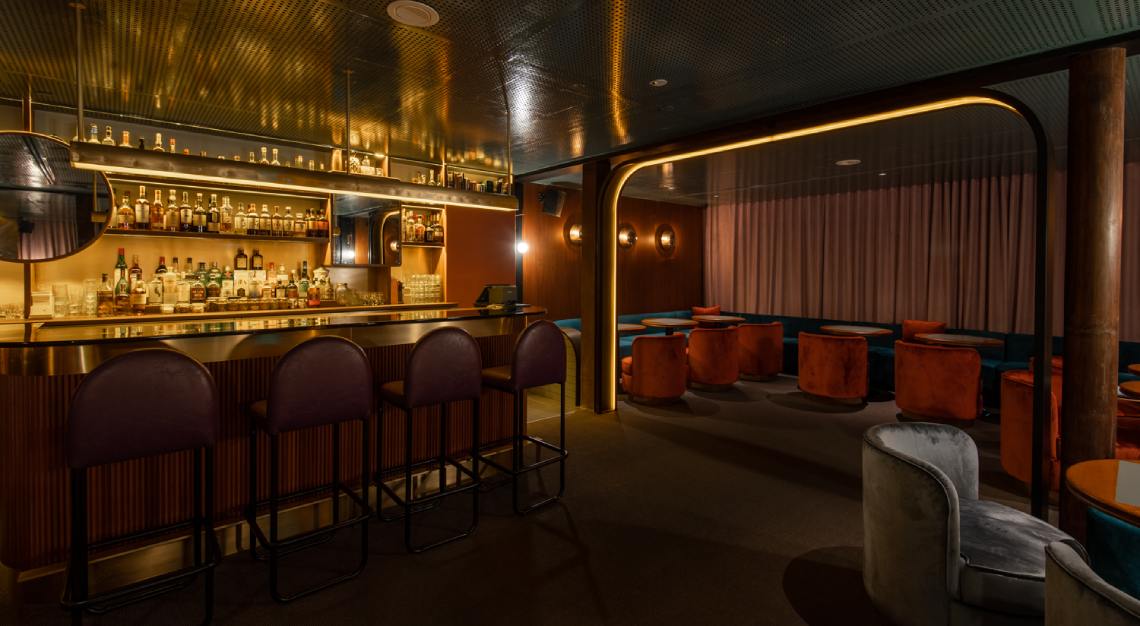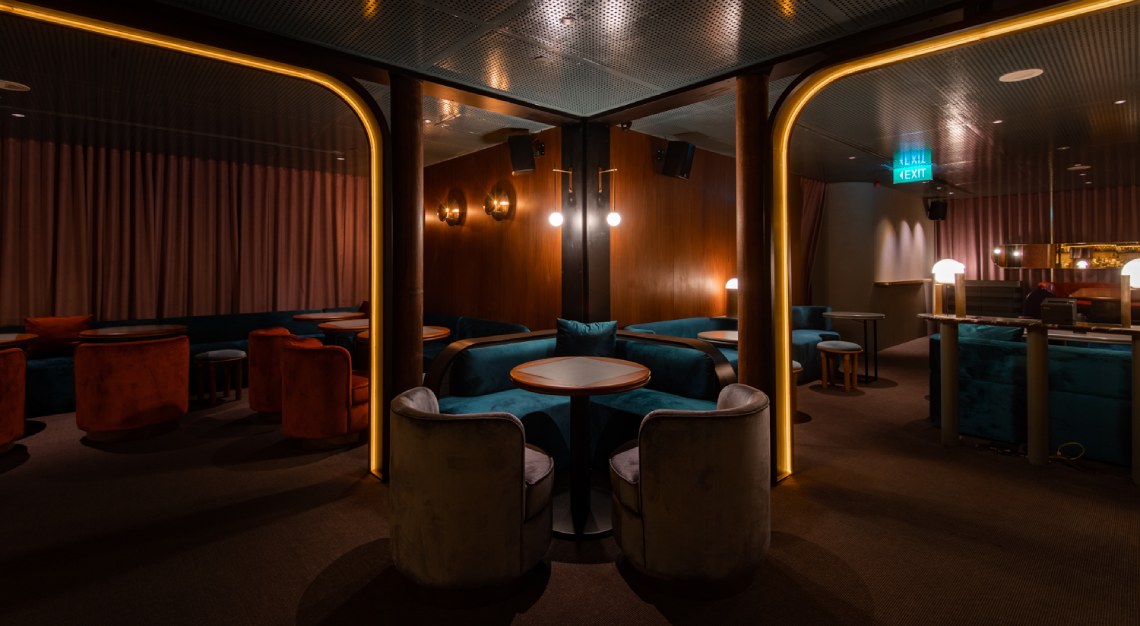 What is the one cocktail or spirit you identify with the most, and why?
I think that at the end of the day, Scotch is the spirit that still amazes me the most. Tasting Scotch is always exciting!
What is the one drink trend people love that you hate?
Swapping out the main spirit in classic cocktails for mezcal. Sorry, mezcal is one of the most fascinating spirits out there, and it can be a base for many great cocktails. But using it in classic cocktails simply doesn't work for me!
What new drink trend will soon be the new normal, and why?
I think bottled and pre-batched cocktails will still continue to be popular even when the COVID-19 pandemic is over. It will become the new normal for cocktail bars to offer high craft cocktails for takeaways and deliveries.
What's the one thing you miss most about pre-corona times?
The buzz at Jigger & Pony during a crazy-busy weekend night.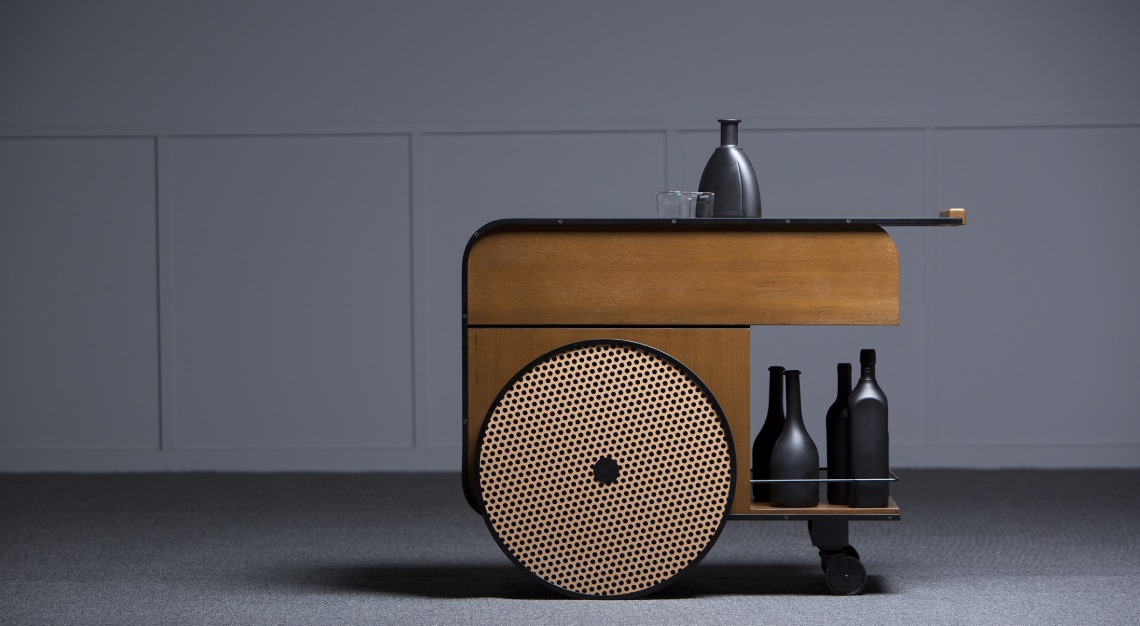 What staples should anyone need for a home bar?
Lots of ice, some citrus elements, sugar, a few nice glasses, a bar spoon and a shaker. With just a couple of spirits, you will be able to make so many different cocktails.
What are some of the cool ways one can turn food waste into drinks at home?
Try infusing leftover food into spirits! Leftover onions and pepper, infused into vodka, can make a great base for a Bloody Mary.
Alternatively, turn an infused spirit into a homemade digestif liqueur. After infusing your spirit of choice with an aromatic, strain it before adding some water and sugar. Ingredients I like to use are sage or rosemary with lemon or orange, and kaffir lime leaf or lemongrass with lemon, ginger, or even coffee! Keep it refrigerated in a sealed bottle and it will last for weeks.
Leftover water from soaking chickpeas and egg whites (from, say, making carbonara which utilises only the yolks) come in useful to make sour-style cocktails.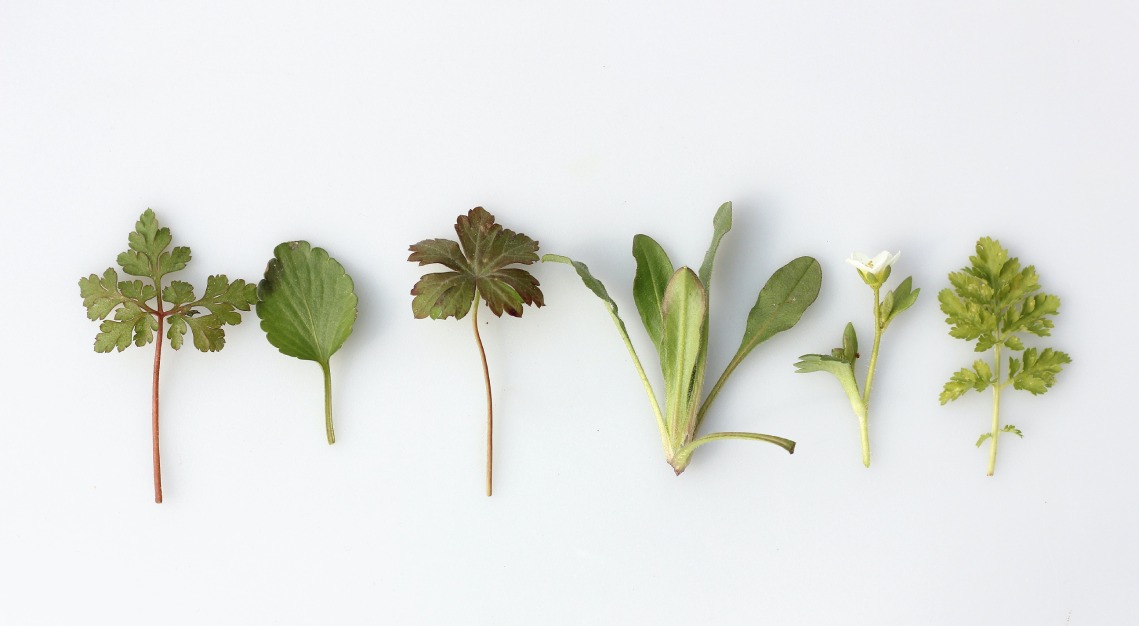 How can we make better spirit infusions at home without all the fancy equipment?
The key is understanding the best temperature, time and base to extract the best flavours of the ingredient you want to infuse.
Every ingredient is different, but in general, delicate ingredients (for example fresh flowers, herbs and some fruits) produce better results at cold temperatures and lower alcohol infusions. Hardier ingredients like dried spices produce better results at higher temperatures and higher alcohol infusions.
Syrups are basically infusions in water, with the addition of sugar as flavour enhancers and preservatives. It is important to understand the existing water and sugar content in the ingredient you want to use. The final use of this infused syrup is also key to determining how it should be prepared.
For example, a tea liquor that is to be served as a digestif at the end of a meal would require a more intense extraction, as the flavour should be able to stand on its own. A tea-infused gin for use in a martini on the other hand, would require a more gentle extraction, whether at a lower temperature, for a shorter time, or simply made with less tea. This would produce the slightest hint of the tea flavour that is necessary.
Describe your biggest (funniest) bar disaster.
My biggest bar disaster didn't happen behind the bar at work, but at a cocktail competition when I decided that my winning move would be to sabre a bottle of Champagne.
To cut the long story short, Champagne and shards of broken glass flew everywhere, including into the faces of the judges and the contestant after me.
It is needless to say that I didn't win that competition, but Bannie Kang, the unfortunate contestant after me who got a face of flying glass, did. She even went on to win the global title. Her calm focus in delivering a faultless presentation at the wrecked bar station, after my disaster, was a fine showcase of her incredible skills and dedication.
Your favourite hangover cure.
A ham and cheese toastie, and a can of Coke.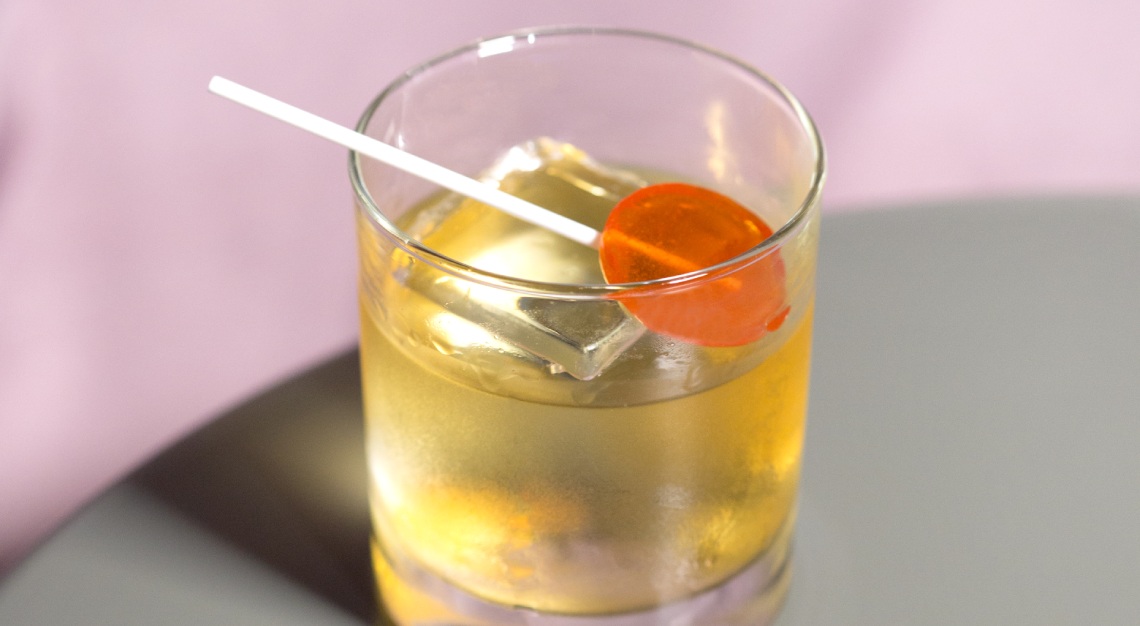 Jigger & Pony's Madame President
30ml Monkey 47 Gin (A)
20ml kaffir vermouth (B)
20ml orchid bitter melon liqueur (C)
1 Campari lollipop (D)
(B) Kaffir vermouth
Tear up 10 kaffir lime leaves so that their aroma is released.
Infuse the leaves in one litre of dry vermouth overnight at room temperature.
(C) Orchid bitter melon liqueur
Slice 100g of baby bitter gourd, making sure to remove the seeds.
Toss the sliced bitter melon in 75g to 100g of white sugar till evenly coated. Let the mixture sit for 1 hour to extract the juice.
Combine the bitter melon with 250ml of water and 250ml of vodka, and sous vide* for one hour at 55ºC. Let it cool to room temperature, and strain.
Add 7g (approx. two teaspoons) of Orchid Red Tea Leaves (available at Gardens Shop, Singapore Botanic Gardens) to the strained mixture. Leave overnight in the fridge. Strain again the next day. 
*Alternatively, combine bitter melon mixture with 250ml of water in a pot and simmer, covered, at low heat for one hour. Remove from heat and cool to room temperature. Stir in 250ml of vodka and strain.
(D) Campari lollipop
300g castor sugar
200ml light corn syrup
125ml water
0.5g cream of tartar
50ml Campari reduction**
Combine sugar, corn syrup, water and cream of tartar in a pot.
Heat up to 145ºC, stirring constantly.
Once the solution turns slightly yellow, add the Campari reduction and immediately dip the pan in an ice bath for five seconds.
Pour the solution into a lollipop mould with the stick in place.
Let it cool at room temperature and remove the lollipop after one hour.
**Heat 750ml of Campari, uncovered, over medium-low heat. Do not allow this to reach a rolling boil. You may wish to pour it out into a heatproof measuring jug every half an hour to check, until it is reduced to 200ml. Cool at room temperature before use.
Finally
Combine A, B and C in a glass and stir with ice to combine.
Garnish with D (Campari lollipop) in the glass.