The organisation revealed 50 restaurants across the globe that didn't make the cut this year
In anticipation of its announcement of the top restaurants in the world, the World's 50 Best Restaurants organisation has just released its list of runner-ups.
A whopping 28 of last year's spots are missing from this year's ranking, and nine restaurants that were deemed top-50-worthy in 2022 have dropped down to somewhere between No. 51 and No. 100. The latest list begins with Tokyo's Narisawa and ends with Panama City's Maito (the first time that locale has been represented).
"We are delighted to see restaurants from so many new locations appear on the extended list for the first time this year," William Drew, the group's director of content, said in a statement. "All the establishments announced today have demonstrated outstanding hospitality and represent some of the greatest dining experiences across the globe."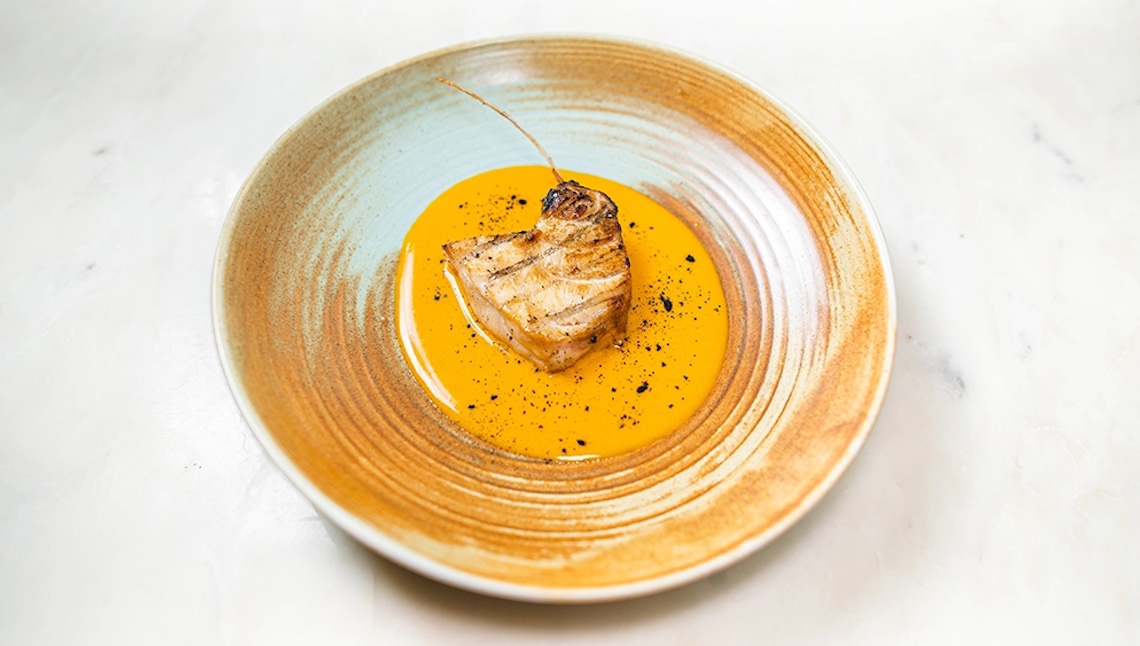 In total, there are 12 new entries from 11 different countries, with Quito also showing up for the first time ever (Nuema at No. 79). Europe is the most decorated continent, with 21 restaurants on the list, followed by Asia (15), North America (six), South America (five), and the Middle East and Africa (three). For the United States, the highest-ranking restaurant is Chef's Table at Brooklyn Fare, which came in at No. 61.
Of larger note, however, are the previously highly ranked restaurants that fell into the Nos. 51 to 100 range. That includes Belgium's Hof van Cleve, which moved from No. 27 to No. 52, and Paris's Le Clarence, which went from No. 28 to No. 67, in the biggest decline.
Then there are the 28 restaurants that fell off the list altogether, meaning they're either being promoted to the overall top 50 or they no longer crack the top 100 at all. The highest-ranked of those is São Paulo's D.O.M., which was No. 53 in 2022, while the lowest-ranked is San Francisco's Benu, No. 97 last year.
The top 50 best restaurants will be announced at a ceremony in Valencia, Spain, on June 20. Until then, the spots that didn't make the cut this time around will likely be wringing their hands in suspense as they wait to hear whether their name will be called later this month.
The full list of restaurants Nos. 51 to 100 is below.
51. Narisawa, Tokyo
52. Hof Van Cleve, Kruishoutem
53. Brat, London
54. Alcalde, Guadalajara
55. Ernst, Berlin
56. Sorn, Bangkok
57. Jordnær, Copenhagen
58. Lasai, Rio de Janeiro
59. Mérito, Lima
60. La Cime, Osaka
61. Chef's Table at Brooklyn Fare, New York
62. Arpège, Paris
63. Neolokal, Istanbul
64. Aponiente, El Puerto de Santa María
65. Burnt Ends, Singapore
66. Turk Fatih Tutak, Istanbul
67. Le Clarence, Paris
68. SingleThread, Healdsburg
69. Zén, Singapore
70. Sud 777, Mexico City
71. Core by Clare Smyth, London
72. Sühring, Bangkok
73. Cosme, New York
74. Nusara, Bangkok
75. Fyn, Cape Town
76. Oteque, Rio de Janeiro
77. Tantris, Munich
78. Alléno Paris au Pavillon Ledoyen, Paris
79. Nuema, Quito
80. Flocons de Sel, Megève
81. Azurmendi, Larrabetzu
82. Enigma, Barcelona
83. Sazenka, Tokyo
84. Meta, Singapore
85. Enrico Bartolini, Milan
86. Lyle's, London
87. Ossiano, Dubai
88. Potong, Bangkok
89. Mingles, Seoul
90. Wing, Hong Kong
91. Kadeau, Copenhagen
92. Neighborhood, Hong Kong
93. Kei, Paris
94. La Colombe, Cape Town
95. Ceto, Roquebrune-Cap-Martin
96. Ricard Camarena Restaurant, Valencia
97. Labyrinth, Singapore
98. Saison, San Francisco
99. Fu He Hui, Shanghai
100. Maito, Panama City
This story was first published on Robb Report USA