The mandopop singer has teamed up with two equally prominent friends on the NFT project
Having made his name on stage, it seems like JJ Lin is on a quest to do the same in business. The mandopop star, who has put his name (and money) on a number of ventures including café chain Miracle Coffee, fashion brand SMG, and an e-sports organisation, has just announced his first foray into NFTs.
Along with Kiat Lim (son of Peter Lim) and Elroy Cheo (heir to edible oils firm Mewah International), Lin is the third co-founder of ARC, Asia's first private NFT club. The announcement of the pop star's involvement followed hot on the heels of news of ARC's strategic partnerships with hospitality brand Millennium Hotels and Resorts, and lifestyle destination group, Zouk Group.
The three founders come with varying degrees of familiarity with the Web3 space. Lim, whose background is more in "traditional" finance, founded ZujuGP, a digital community for all things football with his dad; Cheo has dabbled in cryptocurrencies and is a self-taught Web3 expert; Lin made headlines last year for spending S$123,000, or 6,000 Mana on virtual plots of land in metaverse Decentraland and once splashed out 125 Ethereum, or about S$761,000 on a rare Cryptopunk NFT.
According to the trio, ARC is uniquely positioned as a platform that bridges Web2 and Web3 – Web2.5, if you will. What this means is that members will be able to enjoy "old-school" in-person experiences at physical venues that ARC calls its Playgrounds (this is probably where Millennium and Zouk come in) while also being a part of ARC's extensive digital community, which is accessed via utility NFTs in the ARC app.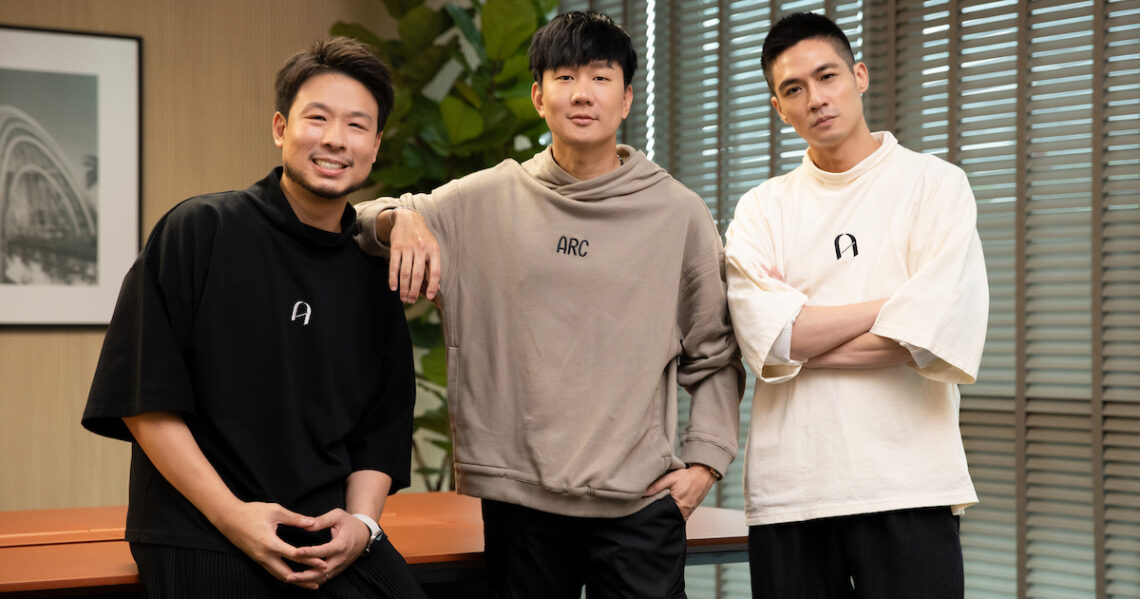 Lin will be personally involved in shaping the community experience for ARC members, as will Lim and Cheo. Given the trio's connections, which should play very well into their ambitious plans for the platform, it looks like members can count on a good time.
Networking events, audio rooms with renowned entrepreneurs and venture capitalists, as well as Web3 resources are just some of the offerings ARC has promised. Community is key to the platform, and the intention is to create a meeting ground where members – whom ARC says will be mostly entrepreneurs, influencers, creatives and Web2 and Web3 leaders – can come together to discuss ideas, collaborate, or simply socialise. One feature that will facilitate this is a content sharing network, which ARC describes as a Twitter-Reddit hybrid.
The founders hope that by positioning ARC as Web2.5 instead of Web3, the platform will appeal even to those who are unfamiliar with the space and may be a little hesitant. Given recent news about the crash in the cryptocurrency market, assuaging fears about the legitimacy of the project is a priority.
ARC's membership process is a rigorous one. Applicants first have to fill out a form on the ARC website. Once they are on the whitelist, they have to purchase Pyxis, ARC's native token, as well as its NFT, before gaining access to the app. Once on the app, they are required to verify their profile and authenticate it using NFTs.
ARC claims that Asia is one of the fastest growing regions in the world when it comes to the take-up for cryptocurrency, yet has not birthed a prominent NFT project. This is the gap that the start-up hopes to fill.