In our weekly series, we bring you the latest in luxury news around the world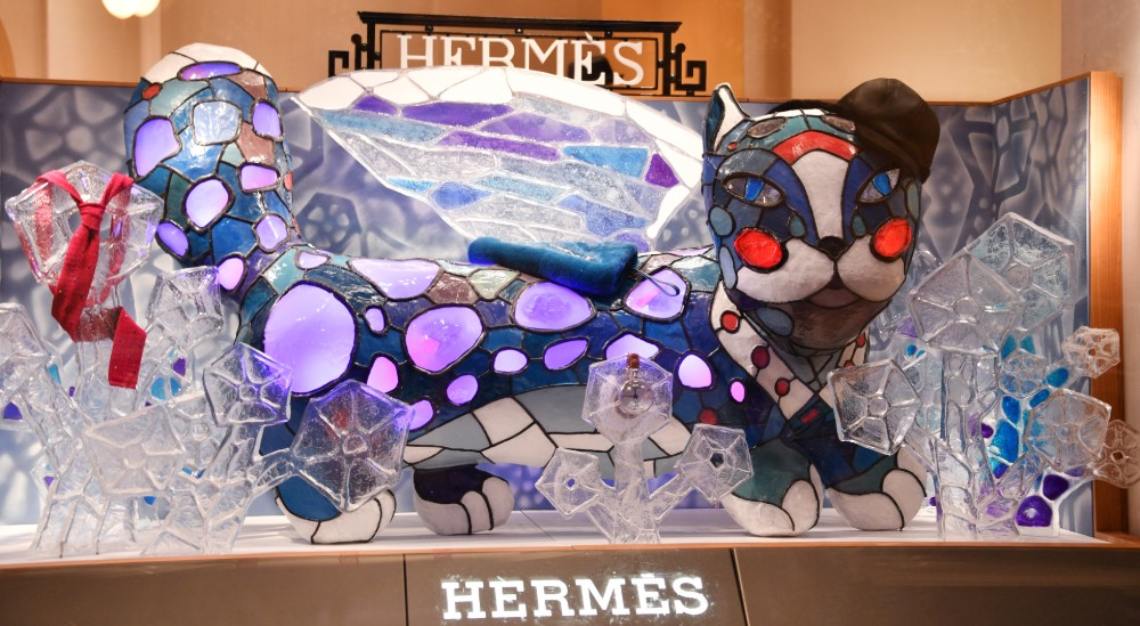 Luxury brands are pulling out of Russia
Global brands from Nike to FedEx and UPS have been cutting ties with Russia since Vladimir Putin invaded Ukraine on 24 February, and on Friday a wide assortment of status labels announced that they, too, would be closing their locations in Moscow and the country's other cosmopolitan cities. Hermès was among the first houses to take the action, confirming on its LinkedIn page early Friday morning that it was closing its three stores in Moscow. "Deeply concerned by the situation in Europe at this time, it's with regret that we have taken the decision to temporarily close our stores in Russia and pause all our commercial activities from March the 4th evening. We will continue to stand by our local teams," read the company's statement. A planned location in St. Petersburg also has been postponed, a spokesperson confirmed to Reuters.
Other brands quickly followed, including Chanel, which owns 17 stores in Russia. And by Friday afternoon, three leading fashion conglomerates—Kering, LVMH and Richemont—had joined the closures, effectively shuttering the Russian boutiques of more than 100 luxury-focused brands, which include Gucci, Balenciaga and Brioni at Kering; Louis Vuitton, Givenchy, Christian Dior and Tiffany & Co. at LVMH; and Cartier, Van Cleef & Arpels and Jaeger-LeCoultre from Richemont.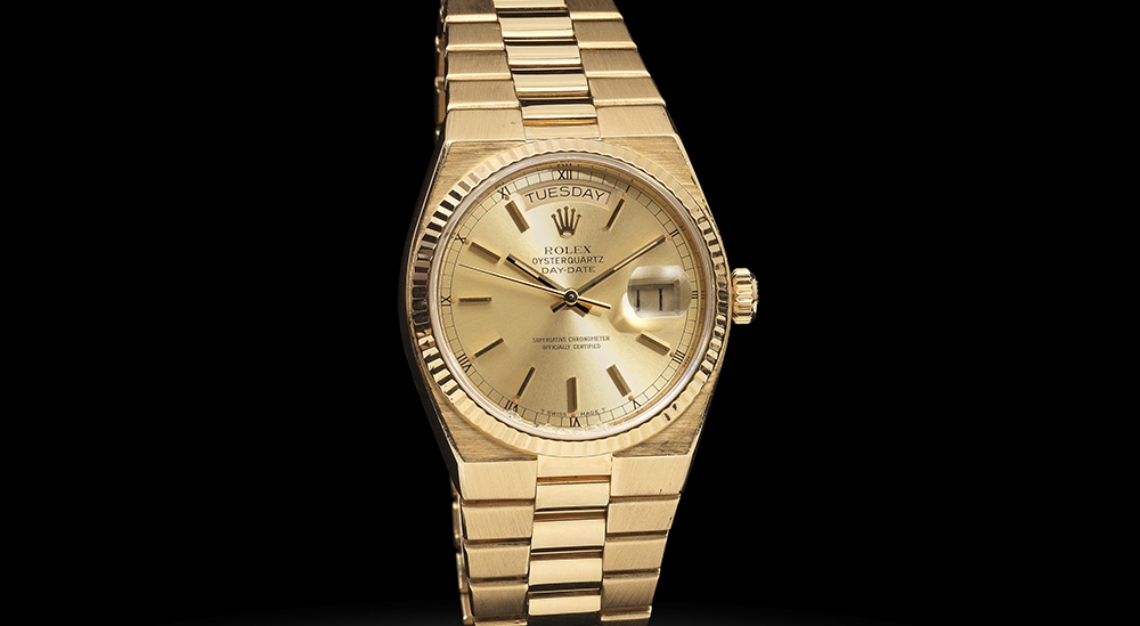 Michael Caine's gold Rolex fetches US$166,500
Sir Michael Caine teamed up with Bonhams this week to auction a collection of personal items garnered throughout his illustrious film career, and subsequently sparked a frenzied bidding war among collectors. All 183 lots on offer at Wednesday's sale sold to realise roughly US$1.1 million in full. The highlight was, of course, Cain's personal Rolex, which shattered pre-auction estimates to set a new record for the model.
The timepiece in question is an 18-karat yellow gold Oysterquartz Day Date that the legendary leading man reportedly wore on-screen in several films, such as Dirty Rotten Scoundrels and A Shock to the System. It was also his go-to off-duty wristwatch, according to the auction house. Known officially as ref. 19018, it was originally expected to fetch between US$10,500 and US$15,800, but it attracted a number of aggressive bidders and ended up reaching US$166,500. Bonhams says this is a new auction world record for this particular model.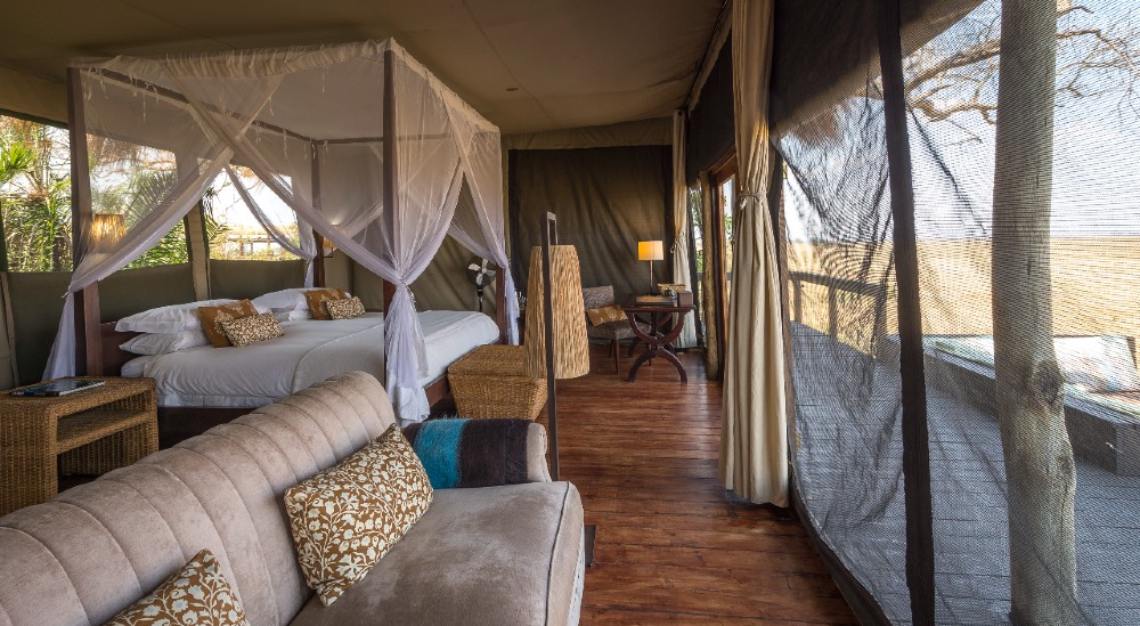 Wilderness Safaris is hosting a week-long Zambia trip dedicated to lion conservation
All too often African safaris gloss over the nitty-gritty of conservation. That's not the case with this trip by Wilderness Safaris, though, which is designed to give travellers an in-depth appreciation for the plight of the lion. Developed in partnership with Panthera, a specialist in big cat conservation, the week-long safari in Zambia allows travellers to get up close and personal with lions while learning about the ways in which humans can better protect the species. As an added sweetener, all proceeds from the trip go directly toward supporting vital lion conservation efforts in the East African country. The one-off trip will take place 26 September to 2 October 2022 and is limited to just 12 guests.
Hosted by two renowned threatened species experts, Dr. Kim Young-Overton of Panthera and Dr. Neil Midlane of Wilderness Safaris, the hands-on adventure will take place in the Busanga Plains in Zambia's Kafue National Park. This breathtaking wildlife mecca is said to offer some of the best lion viewing in Africa and is one of the strongholds of lion conservation. It's also home to the most diverse antelope species across the whole of the country. You might also see cheetahs, elephants, hippos, buffalos and rare birds. You can expect a good dose of luxury, too, as guests will stay in one of the six tented suites at the beautiful Shumba Camp.
During the stay, you'll partake in game counting and camera trapping and delve into the world of carnivore tracking. You'll also meet with wildlife police officers dedicated to conversation and spend time with the research team to learn about the current initiatives designed to protect the lions. Other highlights include a bush brunch, sunrise game drive and fireside discussions about the local ecosystem. There is also ample time set aside for you to just sit by the pool at the camp and soak in the incredible views.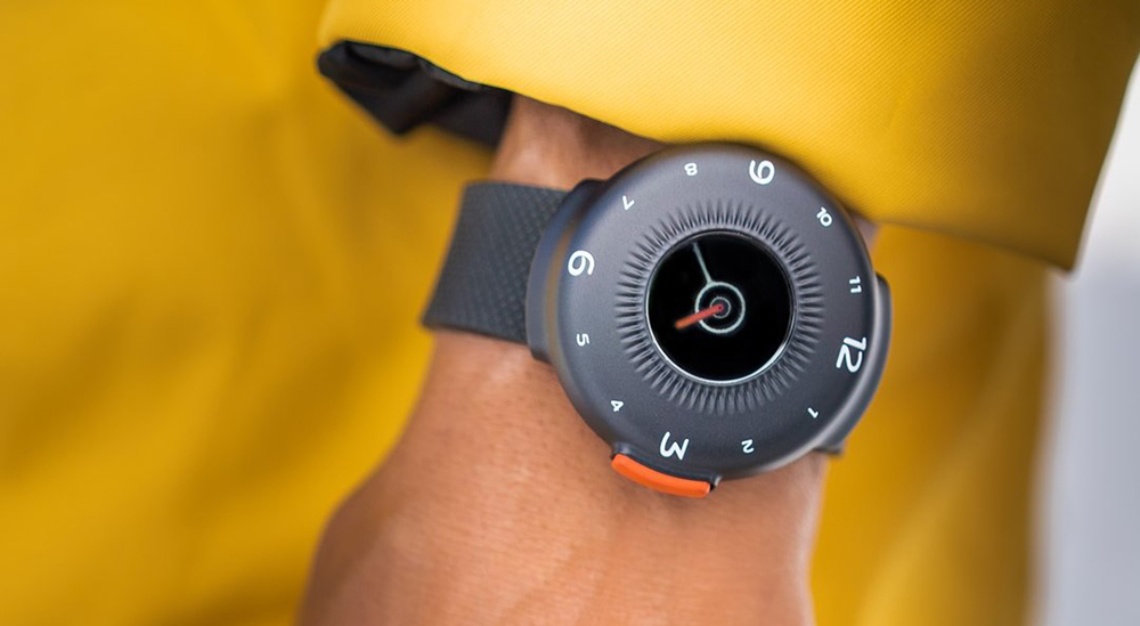 This new adventure watch can send distress signals via satellite
Finding good cell reception isn't the problem it once was. Still, there are areas where it can be hard to get bars, like in the wilderness or out at sea. Luckily the O-Boy is here to provide some peace of mind. The device, which is currently up for funding on KickStarter, is a wristwatch that doubles as a rescue device. With it, you can send an SOS via satellite to make sure you can reach out for help no matter how hard you are from the nearest cell tower.
At a glance, the dust-, shock- and waterproof device looks like your standard outdoor watch. It has a durable-yet-minimal look with a small gorilla-glass covered digital display that shows the time. The stripped down design belies some impressive capabilities, including safety features that can be triggered by a large orange button positioned on the side of the case at 3 o'clock. Press the button five time to engage the GetMe system, which sends out a pre-written message and your GPS coordinates to four personal contacts. If you're hurt, press it eight times and RescueMe mode kicks in, which sends out a distress call and your GPS coordinates to the nearest emergency station. Finally, if you hold it for 10 seconds at the beginning of your adventure it'll send location updates to your contacts at intervals of 5, 20 or 60 minutes. Yours for S$405.
Bjarke Ingels just designed his first virtual office in the metaverse
The immersive virtual world, which has attracted an array of reputable brands such as Sotheby's and the NFL, has welcomed a new building designed by BIG. Headed up by Danish starchitect Bjarke Ingels, the renowned architecture firm has unveiled a new virtual headquarters for employees at Vice Media Group. Dubbed Viceverse, the next-gen office space is located on the Decentraland platform and will function an open-source meta world in which people can create unique avatars to represent their physical selves. Viceverse will serve as the media agency's virtual innovation lab and enable employees to work in the metaverse on Non Fungible Tokens (NFTs) and other digital projects.
In case you missed it: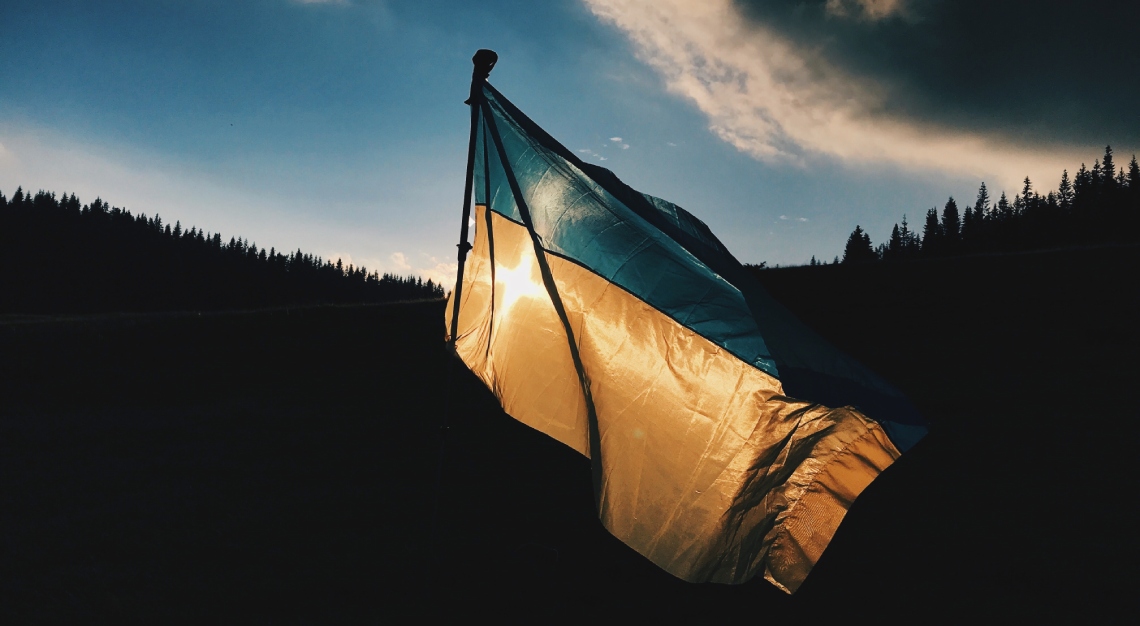 Help Ukraine battle for survival
Ukraine needs international help in its battle for survival. Here's how to make a meaningful contribution.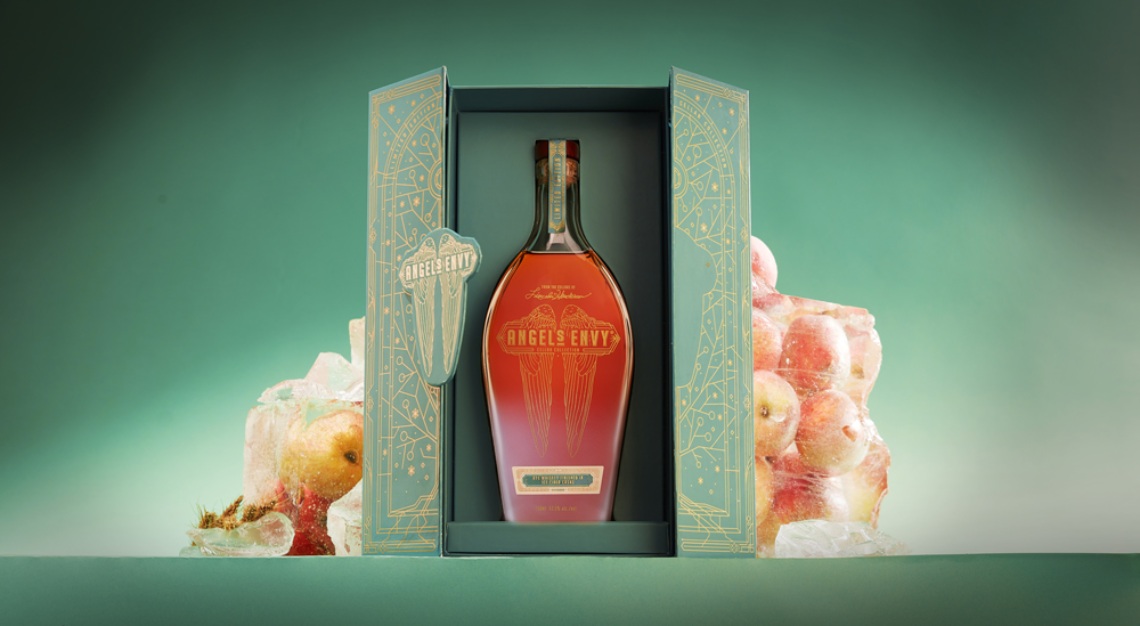 Angel's Envy has another hit with its new cider cask-finished rye whiskey
The whiskey is limited to just 6,000 bottles, each made from frosted glass that comes in a gift box.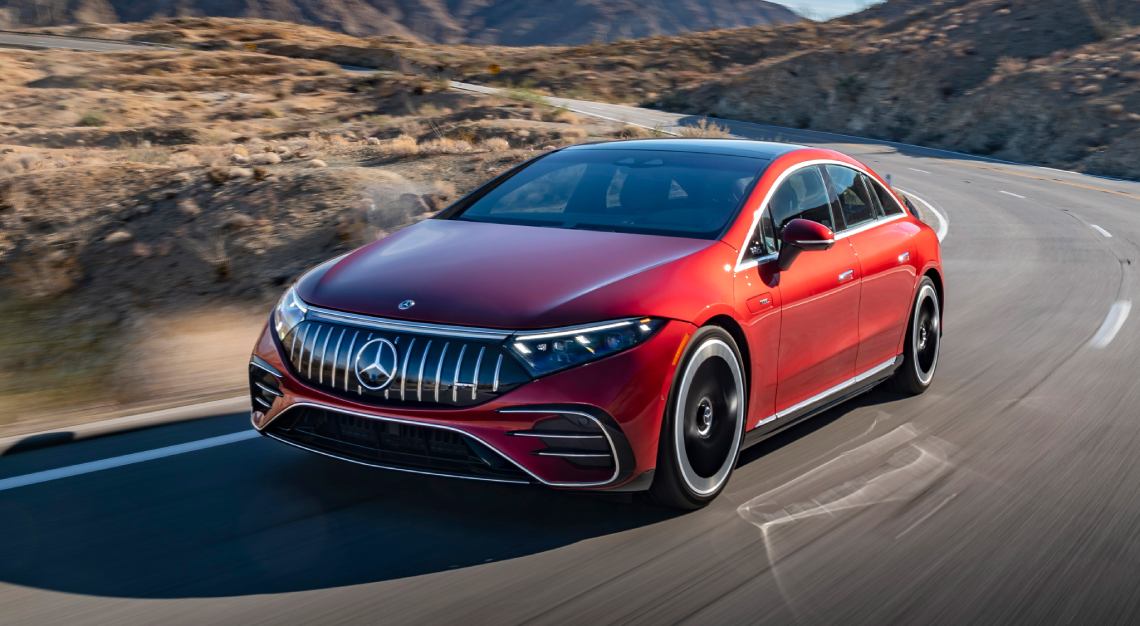 Test drive: Mercedes-AMG EQS
Mercedes quotes a zero-to-100 km/hr time of 3.4 seconds, though this EQS variant feels quicker than that in a straight line.