The 200-acre outdoor art museum is finally open to visitors after remaining a guarded secret for three decades
Near the outskirts of the ancient renaissance town of Barjac in Southern France lies an old silk factory. Its ungroomed grounds, dotted with small buildings that appear to have been erected without much consideration for order, ramble for over 200 acres. Look closer, and you may spot a few curious structures: an elevated metal tube stretching more than 100 metres; shipping containers piled up into curious towers that look like they may topple with the slightest breeze; books sculpted from lead sitting on rocks.
This is La Ribaute, once the home and sprawling studio of German artist Anselm Kiefer, and his biggest installation yet.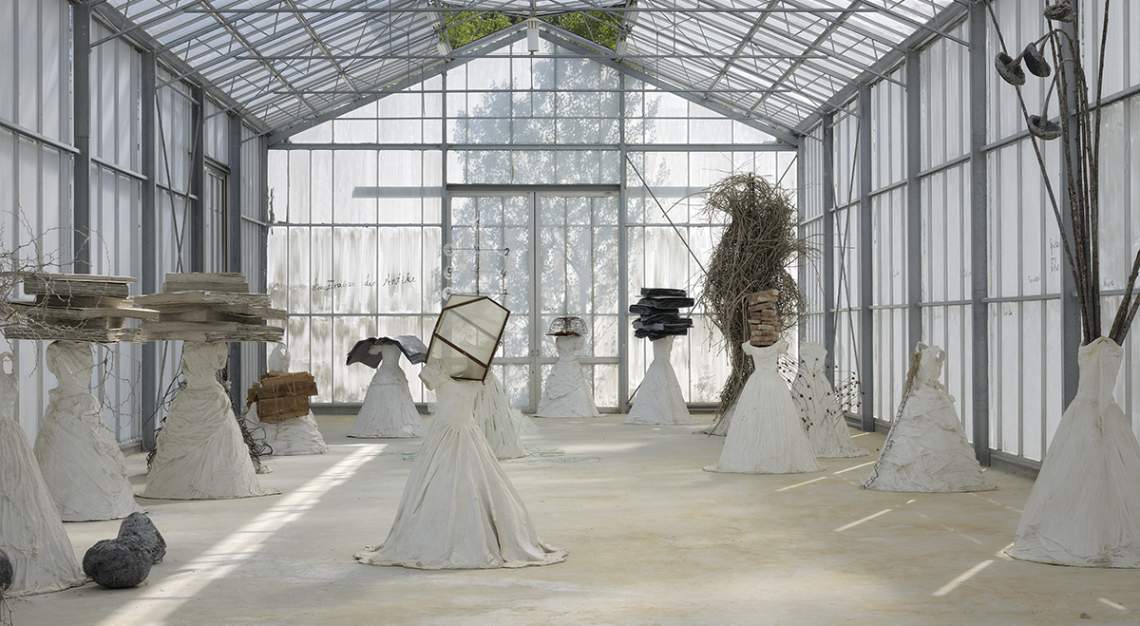 The silk factory was nothing but a pile of 19th-century stone rubble hidden among overgrown vegetation when the artist acquired it in 1992. But where others saw ruins, Kiefer saw potential. Born in 1945 in Donaueschingen, a German town in the Black Forest, he grew up surrounded by the chaos of war. The ruins of bombed homes were his playground and the broken bricks, his life-sized Lego pieces. Ruins are not sad, he has said, because they represent new beginnings.
After acquiring La Ribaute, Kiefer lived and worked there full-time until 2007. Perhaps his most famous piece there is Die Himmelspaläste, or The Heavenly Palaces. Inspired by Sefer Hekhalot, a Jewish esoteric text that describes passing through seven heavenly palaces during the ascension to God, it comprises shipping containers, piled higgledy-piggledy, on top of one another. Their misalignment, representing the way children build with their toys, presents a stark contrast to the dark commentary the work put forth. Nazi Germany's disturbing history, and the resulting interest in Judaism that it provoked in Kiefer, form a recurring strand in his art.
Where 19th-century stone buildings once stood, now stand pavilions. Each house an artwork or a group of artworks. These small buildings are interrupted by smaller outdoor sculptures, such as the lead books, which represent knowledge.
The art continues below ground, where an elaborate system of subterranean passages open up into various underground rooms where yet more installations are housed. These passages also connect all the buildings above ground, forming a sort of pedestrian tunnel that links the various points of interest.
While they were still in residence at La Ribaute, Kiefer and his wife, Austrian photographer Renate Graf, used to live in a repurposed factory building. Their two children lived with the nanny in a smaller house within the compound. Connecting the two buildings and providing easy access between them is an elevated metal tube.
The family moved out in 2007 to Paris where Kiefer is still based today. This doesn't mean that work at La Ribaute has stopped. One might describe the site as a culmination of 30 years of work for Kiefer, except "culmination" implies completion, and La Ribaute is anything but close to that.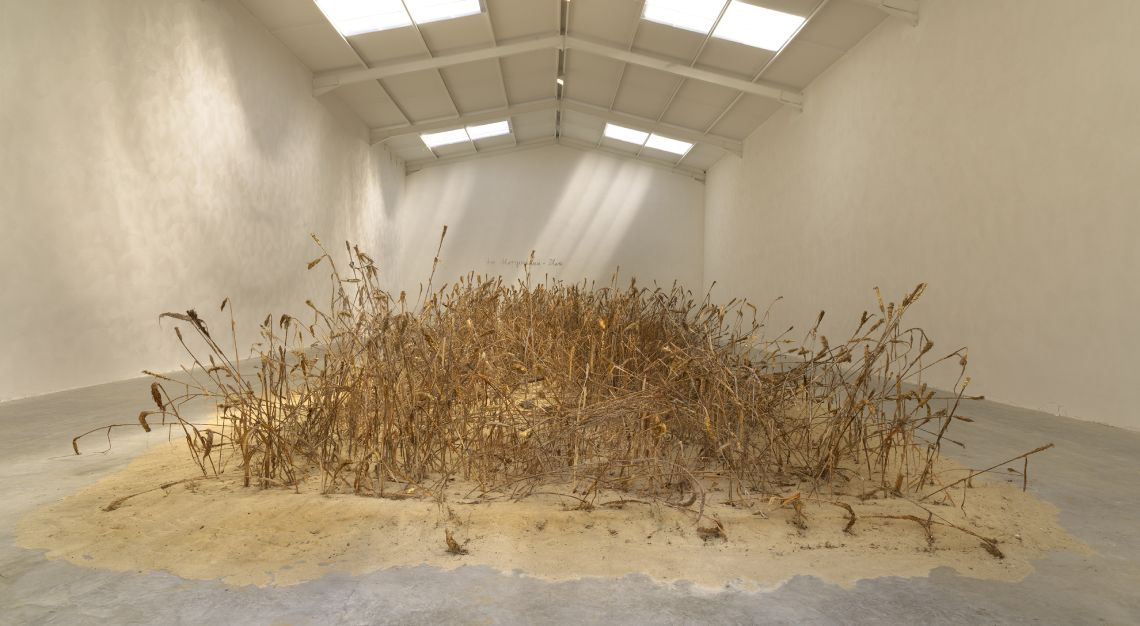 In the year of his 70th birthday in 2015, Kiefer established the Eschaton-Anselm Kiefer Foundation to ensure that his magnum opus would endure beyond his lifetime, and in 2020, donated La Ribaute to the foundation.
In June this year, the site finally opened to visitors for the first time after existing for 30 years in secrecy – Kiefer had only ever allowed a few selected people into his oeuvre over the decades. Tours are only available in the summer for €25 per ticket, always guided, and must be booked online.