The difference in the immaculate new variant goes beyond just the aesthetic
If you were ever granted acquaintance with a true audiophile, you would know that they may not be the kindest to the makeshift gadgets we pass off for an audio experience. To be fair though, when was the last we properly sat down to enjoy music rather than let it take the backseat as a background in daily affairs? So while other big names are straying from dedicated players, MQS (Mastering Quality Sound) maestro Astell&Kern is doubling down on its renowned flagship product.
A product of over a decade's worth of expertise in digital music processing, the award-winning A&ultima SP3000 can genuinely boast of its unparalleled sound quality. It's the world's first digital audio player fitted with independent Dual Audio Circuitry which allows for a complete separation of balanced and unbalanced output. That's powered by its other world's first—the new Asahi Kasei AK4499EX DAC chip that divides digital and analogue signal processing apart. The result? Only the purest sonic reproduction possible.
Now not only is the interior a stunner, the exterior has earned an upgrade to match. The limited edition piece comes draped in pure copper. The opulent variant is no colour option three, but was chosen for its superior electrical conductivity and shielding properties. Whilst esteemed as a material faithful in capturing an instrument's original sound, its very construct poses the significant challenge of oxidation and contamination during the manufacturing process.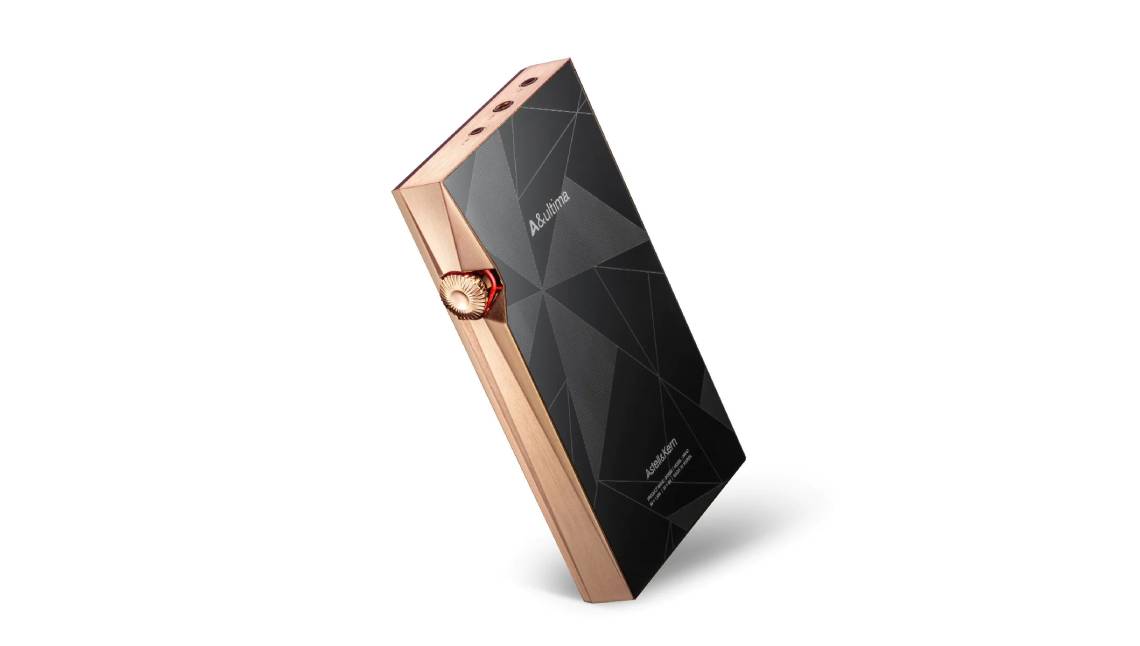 Thus, Astell&Kern carefully selected copper with a purity of 99.98% or higher, undergoing a complex multi-layer coating to enhance corrosion resistance and long-term durability. The delicate hand-crafted metal process molds the device's distinct three-dimensional lines and elegant watch-style volume crown, expertly preserving the lustrous copper finish.
Alongside updated over-the-air capabilities, an impressive Snapdragon 6125 Octa-core processor and a high performance CPU amongst other evolving firmware support, the newly developed UX/UI creates an experience that becomes more than simply a listening one. It is this meticulous craftsmanship enveloping technical excellence that will be hard for even the most discerning of audiophiles to resist.