Quintessential, unapologetic

Karlness

was in abundance at this year's Met Gala

 



Editor's note: See other Steal Their Style stories here.
Once again, fashion's biggest night did not disappoint. On its 75th year, the Met Gala paid tribute to the sweeping legacy of fashion icon and designer Karl Lagerfeld. The result was a plethora of Karl-ish doppelgängers, spectacular star-studded riffs on the signature Lagerfeld uniform—a black jacket, vest and tie. The best looks, however, excelled at infusing distinct Lagerfeld elements with individual flourishes that were both thoughtful and inventive. Here, we've scoured through the sea of impeccably dressed men at the Met Gala 2023, and narrowed the list down to six.
James Mcavoy
James Mcavoy opted for a bespoke midnight blue merino wool and mohair single-breasted evening jacket, handcrafted and fitted to a tee by Dunhill's master tailor in London. In a white Marcella waistcoat, silk polka dot tie, tailored evening trousers and black handmade jodhpur boots, the Scottish actor would go on to reveal a black folding fan on the red carpet with swooshing effect.
Roger Federer
As the co-chair of this year's Met Gala, Roger Federer had big shoes to fill. And serve a grand slam he did. Cutting a dashing figure in a black double-breasted Dior tuxedo, the tennis legend paired a classic white cotton shirt with a black silk bow tie and black patent leather derbies. Those Karl Lagerfeld sketches lining the suit and pocket square were definitely a nice touch.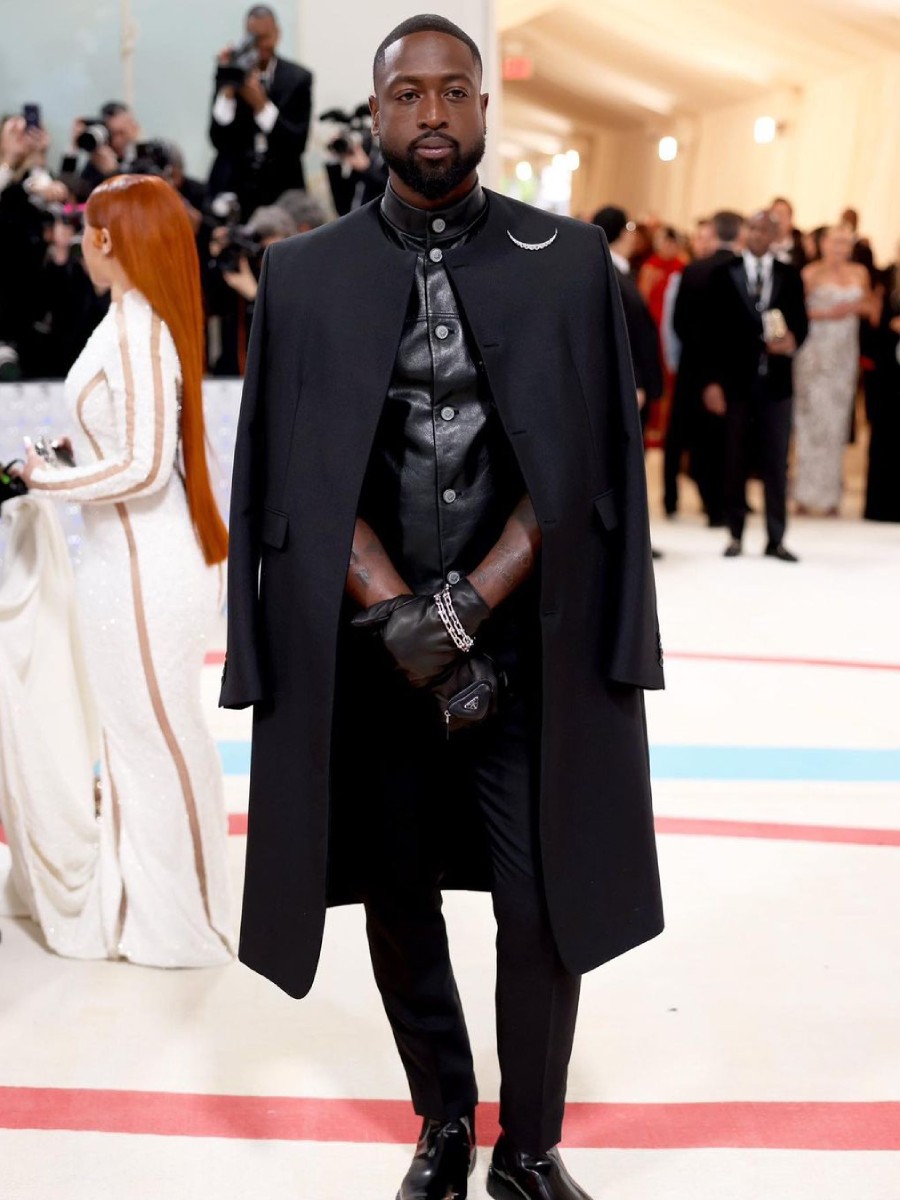 Dwyane Wade
Ex-Miami Heat basketball player Dwyane Wade wore a black Prada panama mohair coat and tuxedo trousers, alongside a black leather gilet with silver detailing and black Chelsea boots. To top it all off, unmistakable black leather gloves—Lagerfeld would be proud.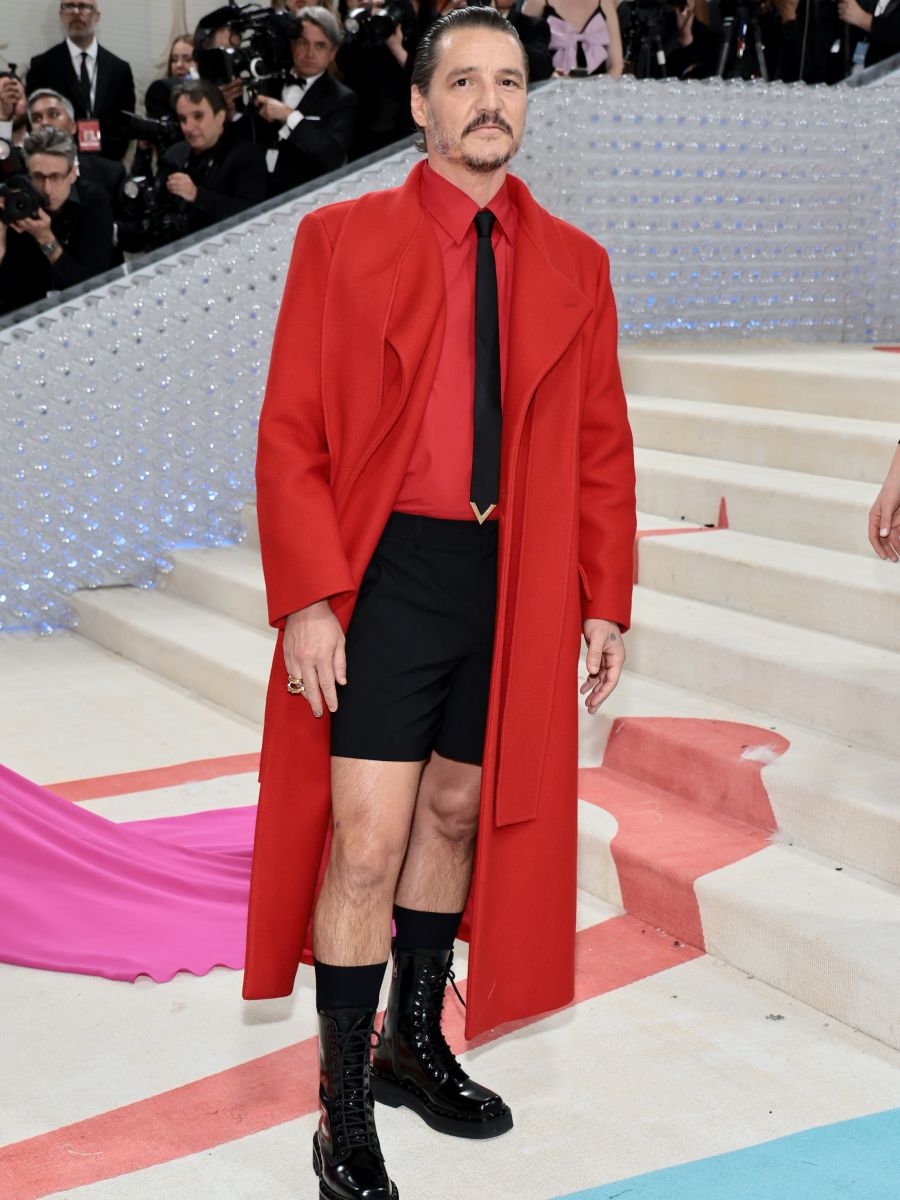 Pedro Pascal
Pedro Pascal, the leading man of the moment, continues to shine in the limelight. Referencing a look from Valentino's fall/winter black tie collection, the actor went loud and spunky in a red oversized coat and shirt, black wool shorts, as well as a black silk faille tie.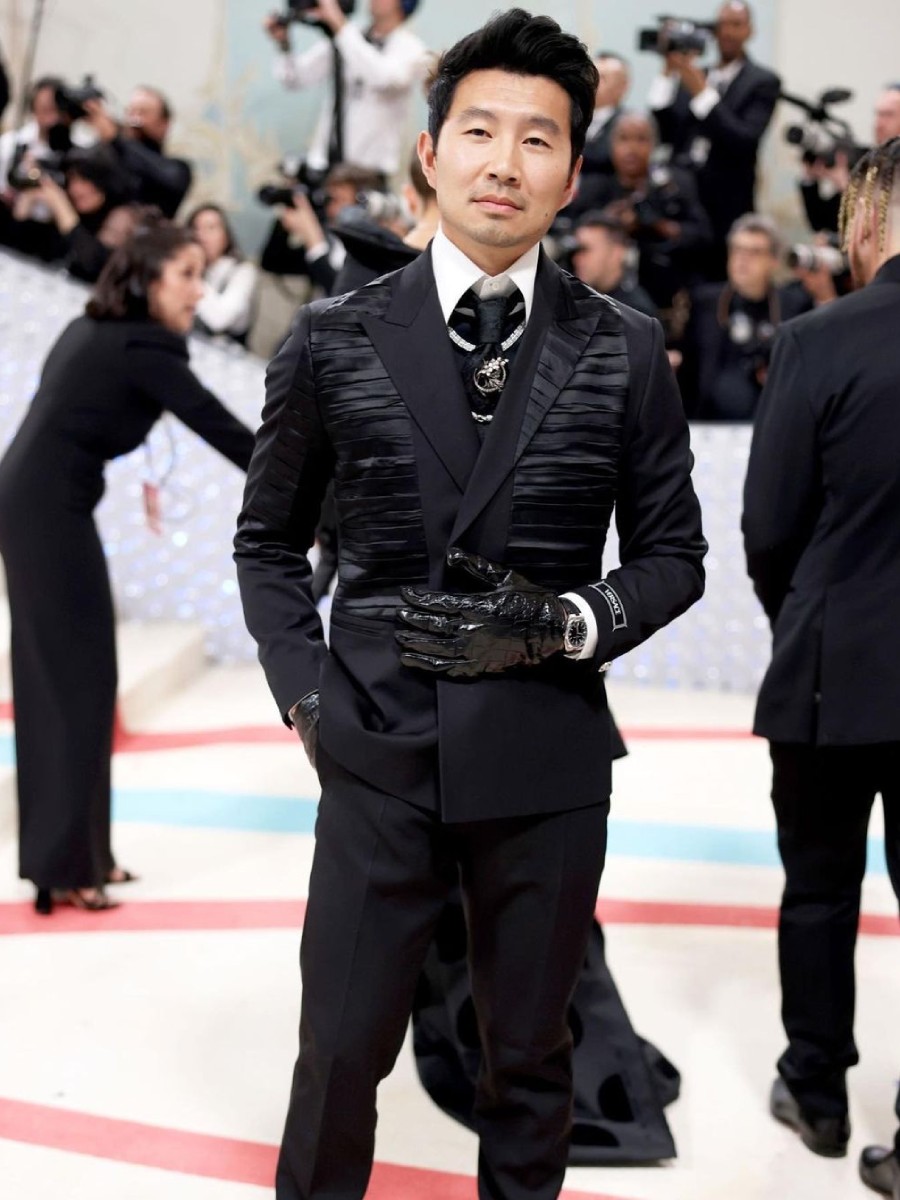 Simu Liu
Another day, another slay. It's all just regular Met Gala things for Marvel's first Asian superhero. Channelling Lagerfeld's extravagance, Simu Liu donned a custom Versace Grain de Poudre wool double-breasted blazer, embellished with silver Medusa buttons and silk satin plissé inserts. A matching cigarette pants and Lagerfeld-esque high-neck collar shirt completed the fit.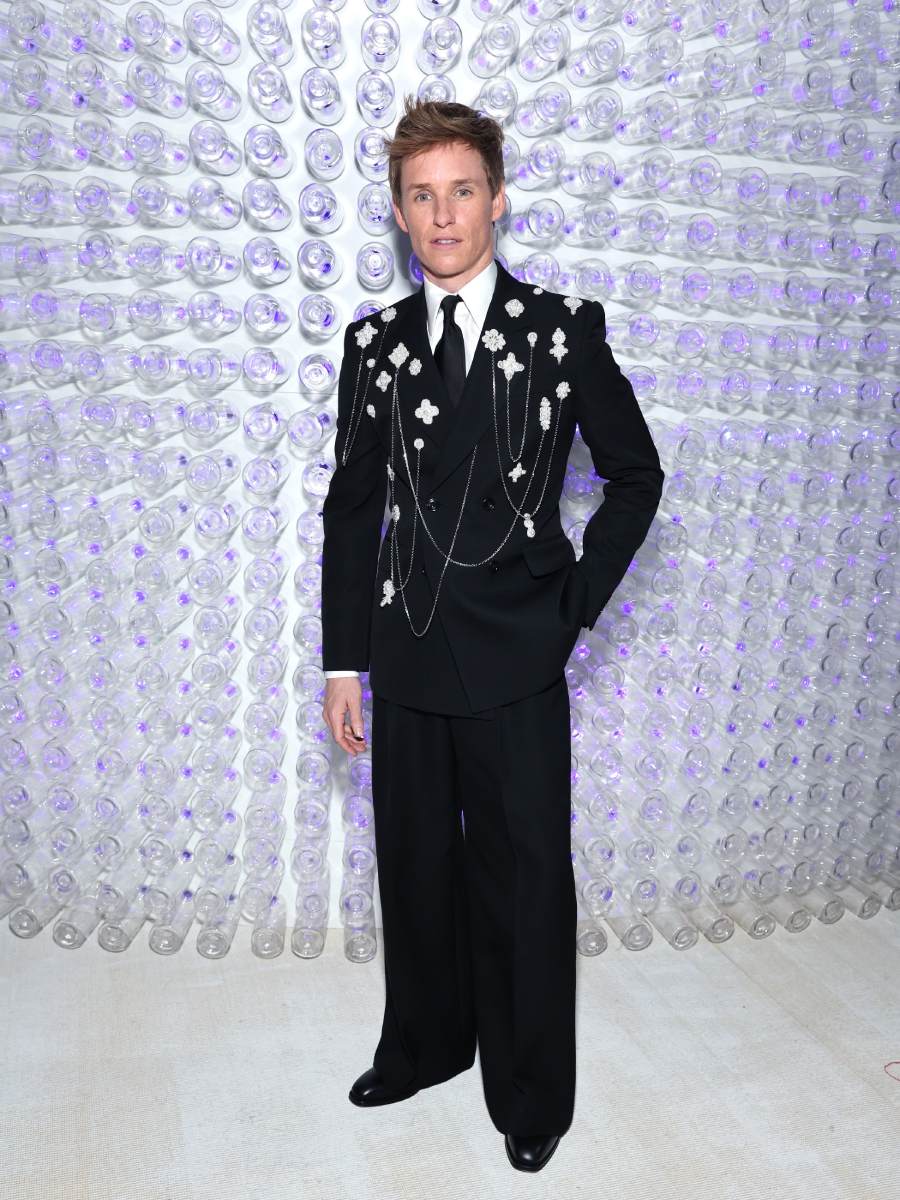 Eddie Redmayne
As fantastic as the beasts he's known to star alongside, actor Eddie Redmayne pulled off a custom Alexander McQueen double-breasted tuxedo jacket and wide leg trousers in black wool barathea, adorned with catchy pearl brooch and draped chain embroidery. He also had on an ivory silk poplin shirt, black silk faille tie and chic black leather boots.