From floor-to-ceiling exhibitions to a walkway for the US's largest leafcutter ant colony, plenty of cool things await you at the Richard Gilder Centre
Since its founding more than 150 years ago in 1869, the American Museum of Natural History has stood, unchanged, an anchoring landmark in Manhattan's Upper West Side. Come 17 February 2023, however, it's going to look a little different.
Built with a budget of US$431 million over a period of almost four years, the 21,367-square-metre Richard Gilder Centre for Science, Education, and Innovation is the imposing new addition to the museum. It will link up the 10 buildings that make the institution, forming a continuous campus that stretches across four city blocks. According to a statement from the museum, this has been the vision for the building since its founding. It's also a physical embodiment of one of the museum's essential messages—that all life is connected.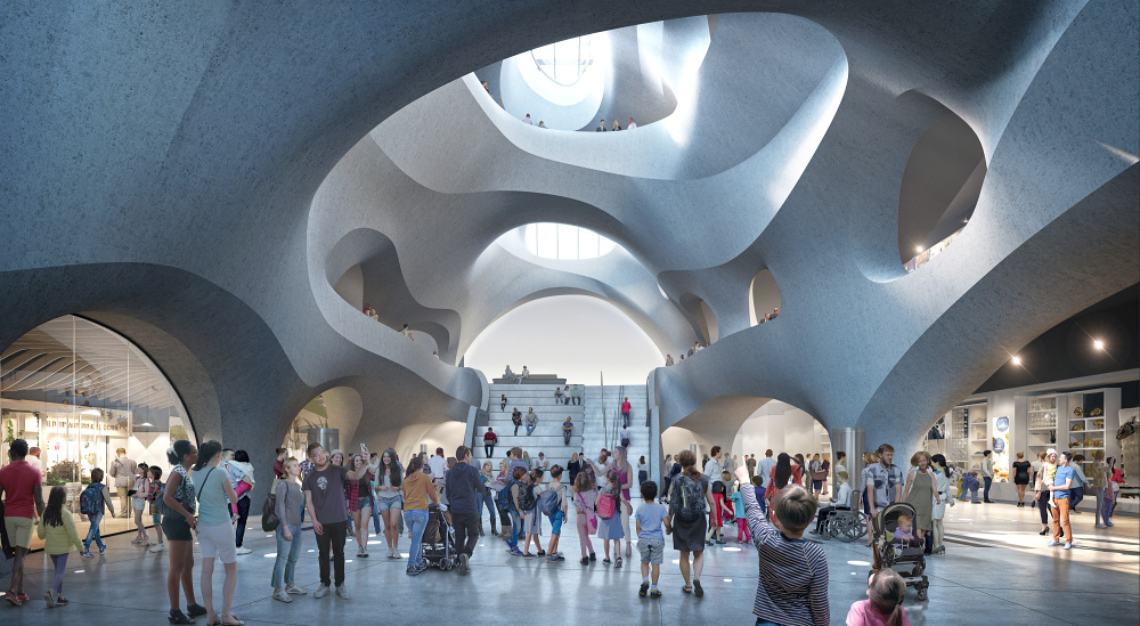 What to expect
Designed by Studio Gang, the architecture of the new extension features lots of curves—caverns, bridges and arching walls come from a unique application of concrete that showcases its fluid properties. The result is a continuous interior without visible seams or joints. The entire structure is clad in Milford pink granite, and the same stone that is found on an existing entrance of the museum's older wing, to create a sense of cohesion.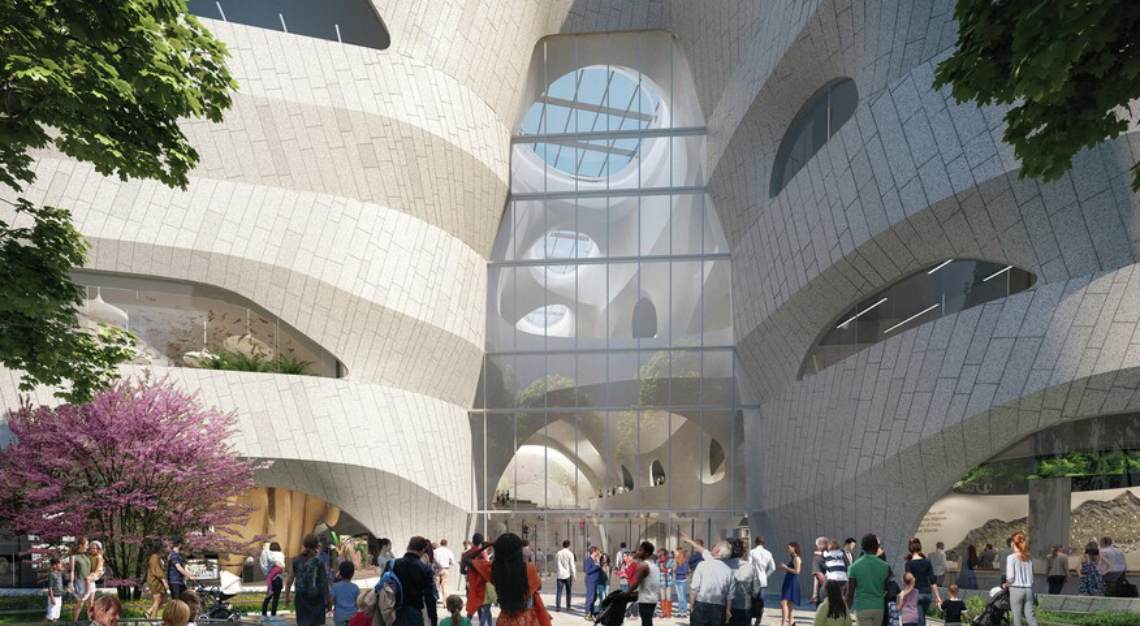 The centre will be home to almost four million scientific specimens, making up 12 per cent of the museum's whole collection. Taking centrestage will be the Collections Core, rising five storeys high and housing floor-to-ceiling exhibitions focusing on diverse topics ranging from archeology to invertebrate biology.
Another highlight will be the Invisible Worlds gallery, an immersive space that will transport visitors into the human brain or a strand of DNA using larger-than-life projections. At the Insectarium, you'd be able to listen to the cacophony of Central Park insects while strolling beneath a transparent skybridge that also doubles as a walkway for the US's largest leafcutter ant colony. To get up-close-and-personal with more likeable six-legged creatures, head to the Vivarium, where you'd be greeted by 60 different species of free-flying butterflies. The research library and learning centre, with its collection of rare books, provides a quiet spot to work, read, and contemplate while looking out at sweeping views of the city.