Lighting manufacturer Louis Poulsen is re-issuing a modern version of one of Arne Jacobsen's smartest
Oxford University students who carry out their studies under the lichen-pocked "dreaming spires" of the English city's more Hogwartian seats of learning tend to be disparaging of St. Catherine's College. ("Oh, so you attend the campus that looks like a car park?" is not an uncommon refrain when scholars from other colleges meet St. Catherine's students for the first time.)
A modernist structure erected in the city's east in 1962, designed by Danish architect Arne Jacobsen, St. Catherine's is constructed around a quadrangle—but that's all that it has in common with the bulk of the classical architecture owned by the oldest university in the English-speaking world.
To the architecturally informed, though, the college is widely considered to be one of Jacobsen's masterpieces. This doesn't just come down to its simple geometric lines and stark functionality, but to the idiosyncratic accoutrements, also designed by Jacobsen, found within its interiors—including furniture, lampshades and even cutlery.
Jacobsen was borderline-obsessive when it came to detail: We're talking about a man who even chose which breed of fish should live in the grounds' elongated ponds. And he was particularly fastidious when it came to the interplay between natural and artificial light. Hence, his AJ Oxford table pin lamps, created between 1964 and 1966, bathe gentle light upon the 350-seat oak tables in the college's dining halls to this day, complementing that shining in from the building's clerestory windows.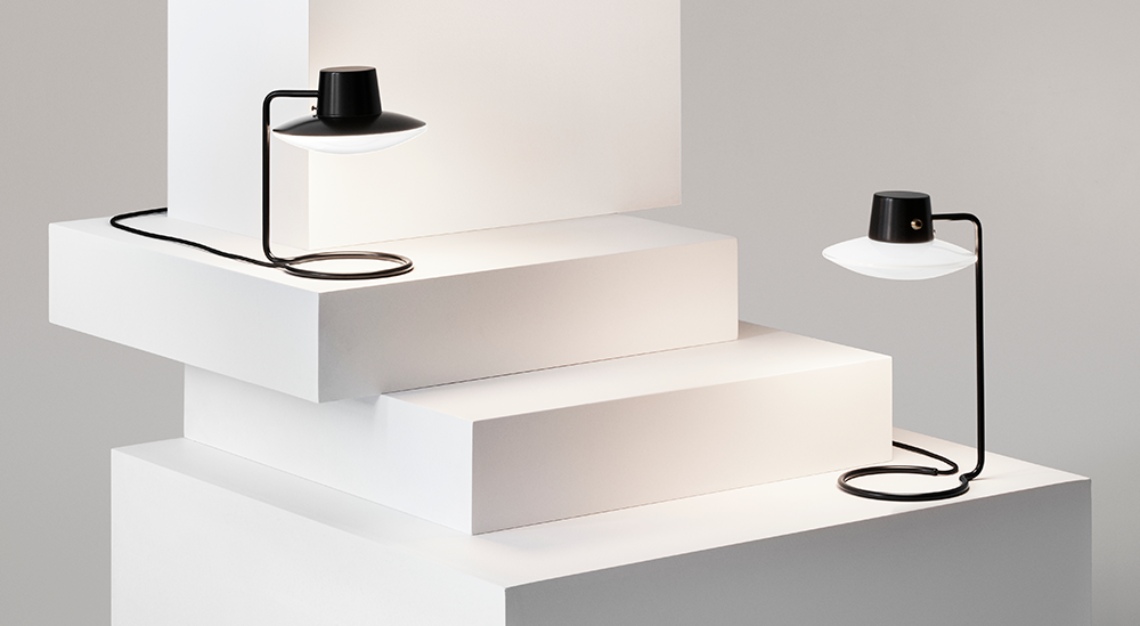 These have now been recreated by the heritage Danish lighting brand Louis Poulsen, and the new iterations share all the elegant design ethos of the originals. "There aren't many differences between what we've created and Jacobsen's mid-60s creation, but we have changed the colour of the frame—matte black instead of the original more brownish colour—because we wanted it to have a more contemporary edge to it," Louis Poulsen's Design Director Monique Faber tells Robb Report.
Indeed, besides colour, Jacobsen's essential design tenets are all still in place with the new iteration of the lamp. Perhaps the piece's defining feature is its slim base and stem, which look almost unable to bear the weight of the light fixture and shade above. (This aesthetic masterstroke is also seen in the staircases Jacobsen designed in the college library: They look so unstable to the untrained eye, new students are reportedly tentative about climbing them initially). The power cord, meanwhile, flows uninterrupted from the stem and base, elegantly undermining the notion that cables are an unsightly necessity.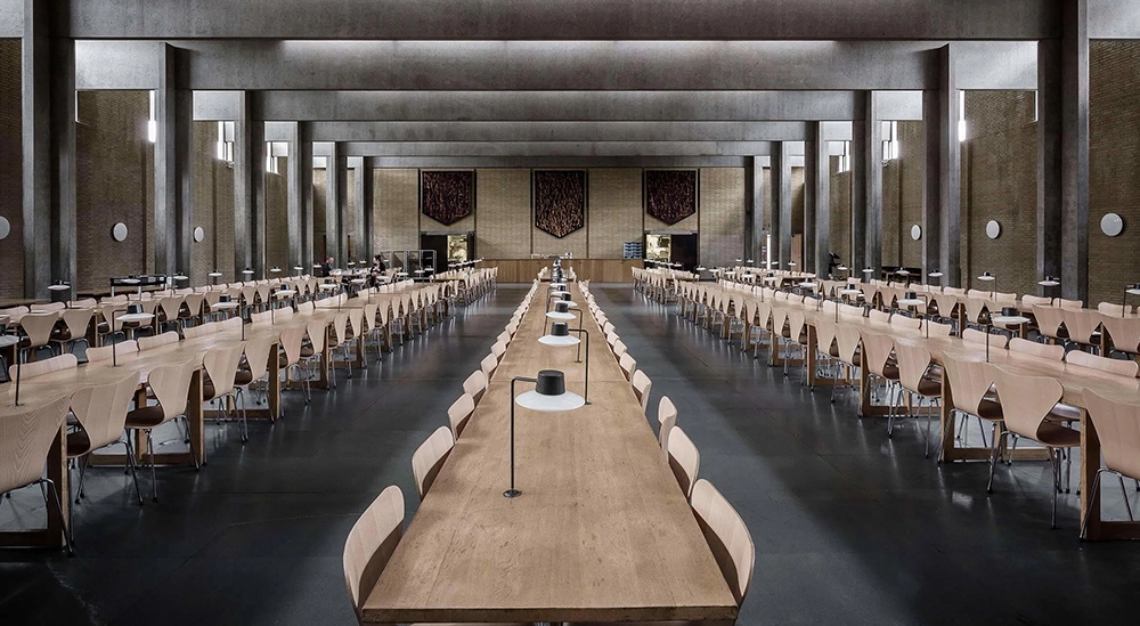 The real artisanal touch in the new version, though, is in the opal glass component that diffuses the light subtly and ambiently. "It's made up of three layers: a milky layer sandwiched between two clear layers," explains Faber. "When the glassblowers take up the molten glass for each layer, they judge instinctively how much they need—there's no weighing involved. This makes every lamp unique, with slightly different glass masses. How thick the clear rim is at the edge is dependent on how they judged it differently." A version without the top metal shade, meanwhile, creates a halo effect around the fixture.
Reimagined versions of both the classic table version and a pendant version (from US$982) are available on the brand's website.
This article was first published on Robb Report USA