Song of the Century
Ludovic du Plessis had a daunting task ahead of him. The global executive director of Louis XIII had set his sights on a collaboration with musician Pharrell Williams, but had a highly unusual request to ask of him – that he make "a song nobody would hear".
The only brief Louis XIII did provide was that the song find inspiration within its founding principles, namely heritage, transmission and time. First created in 1874, Louis XIII cognac represents the life achievement and savoir faire of generations of cellar masters, an approach that, fortunately, struck a chord with Williams. A multi-hyphenate who counts among his many accolades 10 Grammy awards and two Academy Award nominations, Williams is also a passionate environmental advocate who has long campaigned for action against climate change and global warming.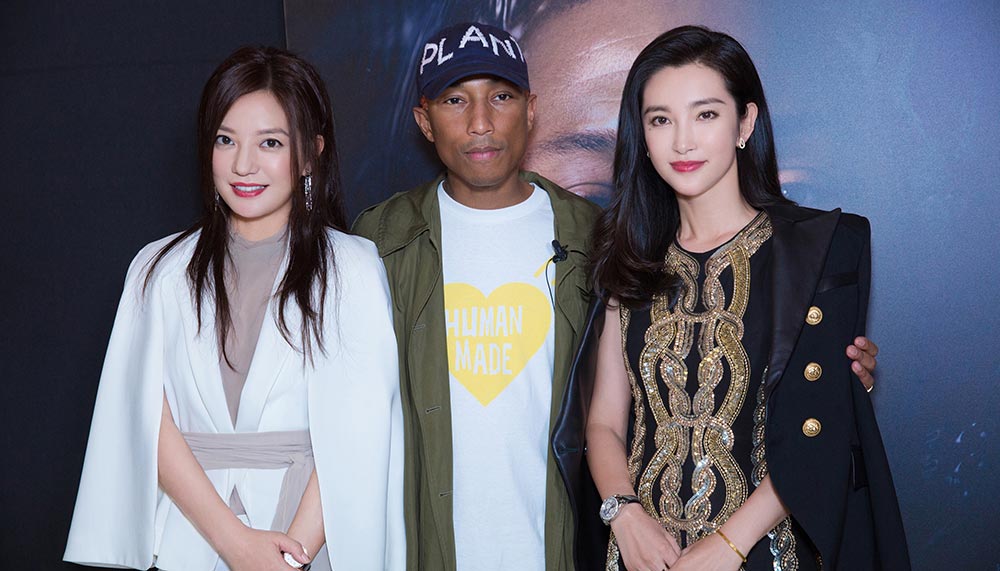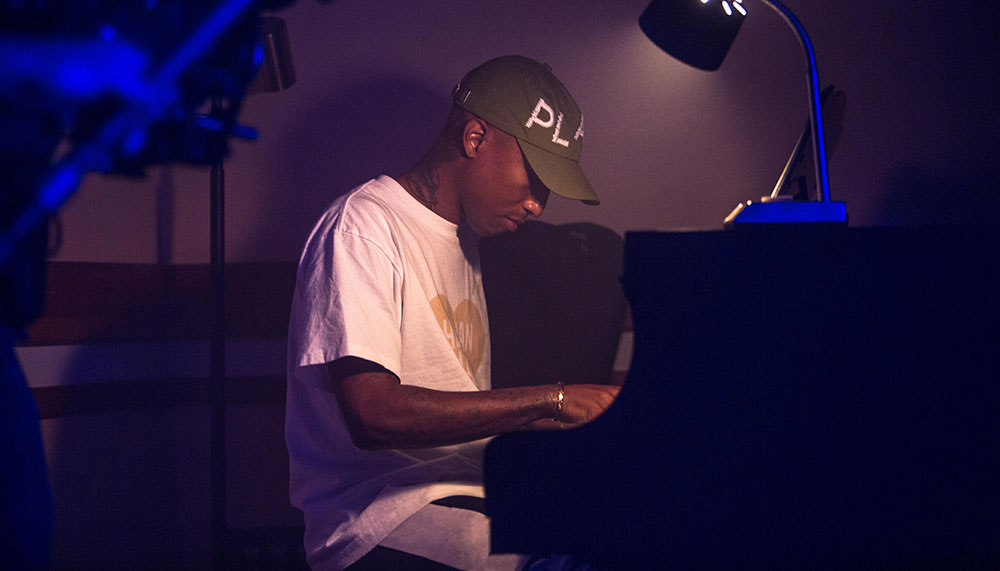 100 Years – The Song We'll Only Hear If We Care is meant only for release in 2117. Williams premiered the track during a private listening party on 13 November in Shanghai to 100 guests who were not allowed to record it, ensuring it remains a secret. Disarmingly folksy in its initial approach, the song exhorts listeners not to "normalise lies", before switching gears halfway for a more aggressive, synth-fuelled rap. "It's super sarcastic," says Williams of the track, which he crafted as a sort of sonic "postcard" for those he describes as the many "pseudo scientists and politicians that don't care about the ecosystem" in the current US administration.
100 Years was played off a special vinyl crafted from clay taken from the Louis XIII vineyard in Cognac. Once the song finished playing, the record was placed in a custom, state-of-the-art Fichet-Bauche safe, which is designed to be indestructible unless submerged in water (due to rising sea levels if global warming is not addressed). The safe has no code nor key, only a special timer which will unlock it automatically in November 2117.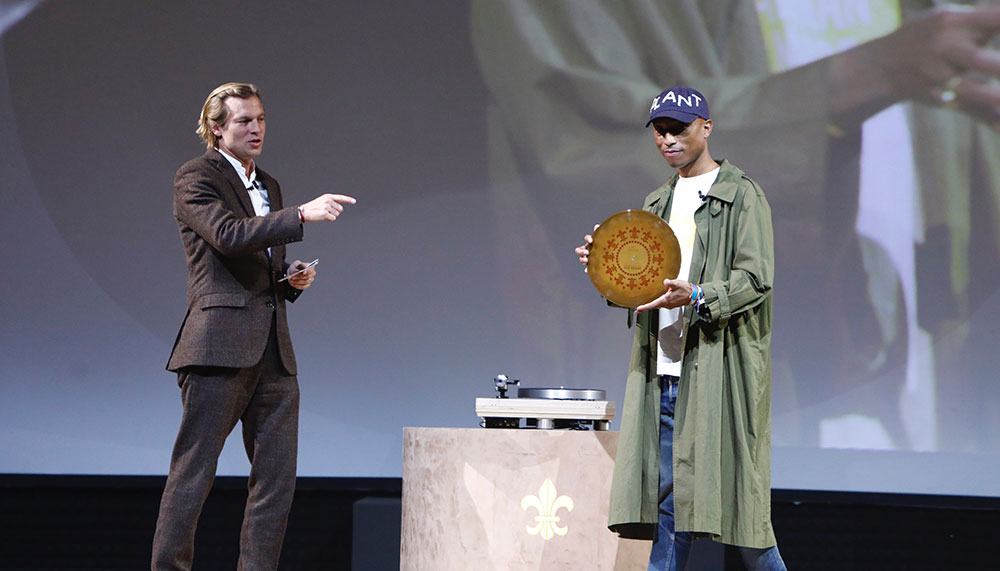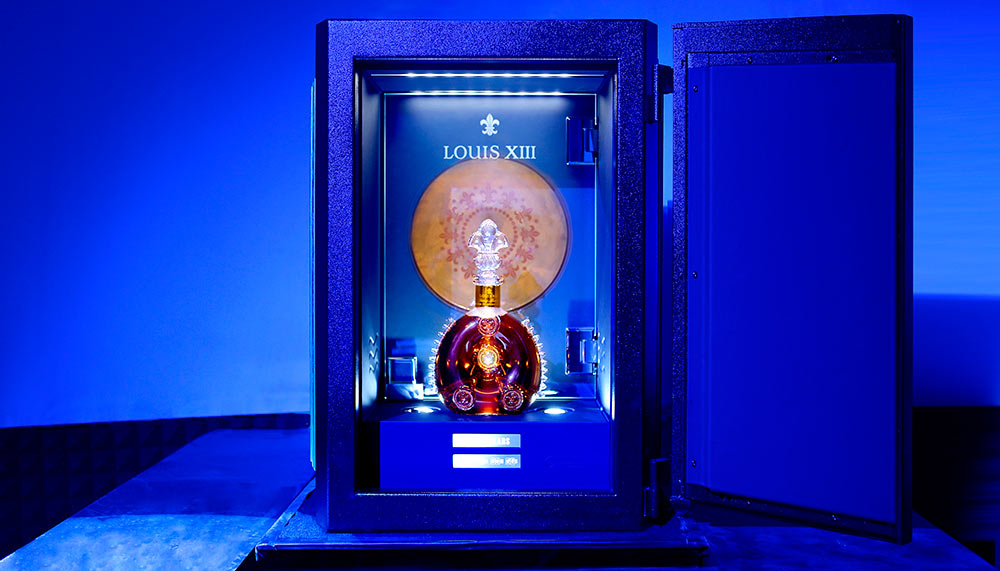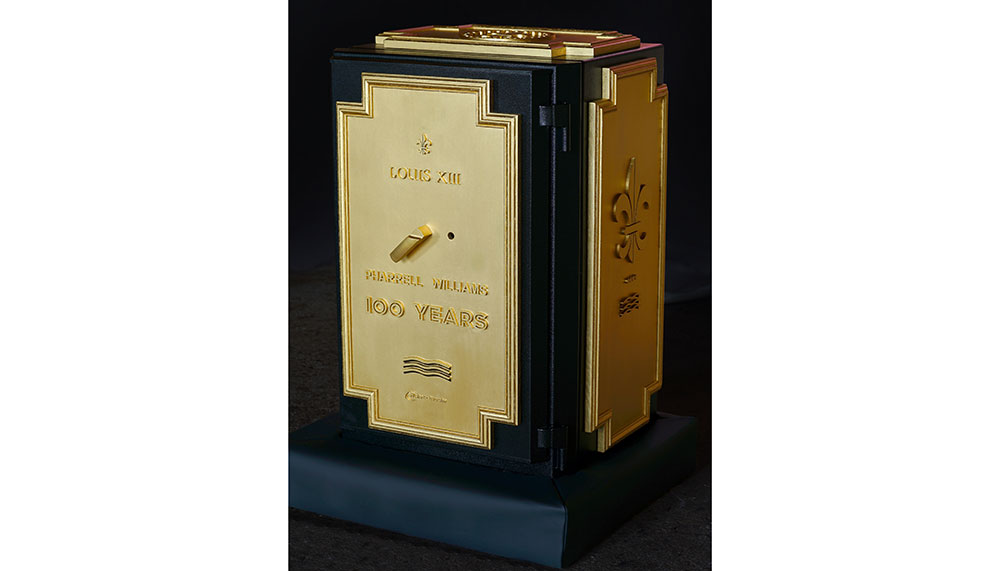 What reception awaits when the safe pops open is anyone's guess. "I don't know how we will experience music in 10 years, let alone 100," says Williams. Despite this, he says positive change is already in the air, thanks to the new generation that creates its own rules.
"I think the kids get it," he says. "They don't feel like they need to own a car, they Uber or Lyft. They don't have to have a big house on the hill, they Airbnb. They have a different appreciation for things being recycled. Things that contribute to the ecosystem and having a positive carbon footprint. If in 2117, they indeed listen to my song, it means something went right.