Indulging in luxury bed linens? Here's what to know and where to go
You've probably heard it all before, but a good night's sleep really is the key to a healthier lifestyle. And if you've tried eating better, buying trendy accessories or even redecorating your bedroom but still struggle to get quality shut-eye, then consider upgrading your bed linens too.
But contrary to popular belief, high thread counts are not the only thing to base your  purchases on. The origin of the fabric is also important. Tip: With cotton, for example, Egyptian is seen as the most exclusive. Furthermore, the length of the fibre and the treatment are just as, if not more important. What kind of finish you should choose, whether it's crisp or silky, is down to your personal preference. Now that you know what to look for, your bedroom upgrade can officially begin.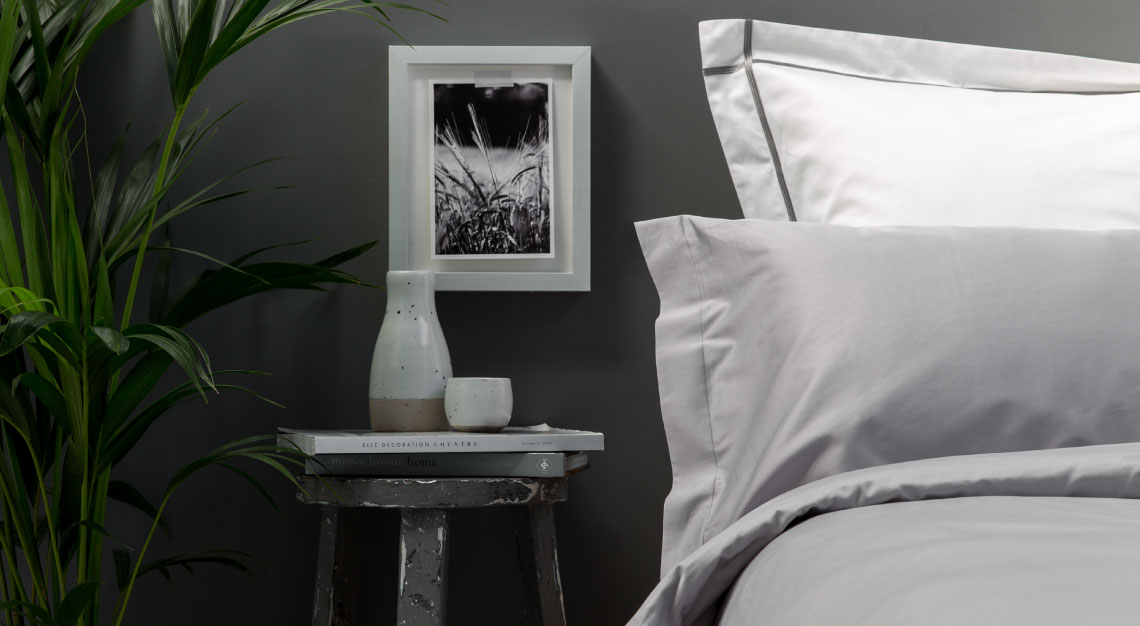 Beaumont & Brown
When founders Robin Beaumont and Norman Brown encountered massive demand from those who had experienced their bed linens in hotels such as the Fairmont Bab Al Bahr and The Plaza New York, they succumbed to making the range available to the public. Their five-star, hotel quality linens – 300- and 400-thread count mercerised long staple cotton percale – comprise sheets, duvet covers and pillow cases as well as bedding sets in neutral colours. The brand also makes goose down and microfibre pillows. If you have a non-standard size mattress, duvet or pillows, they will custom-make linens for you.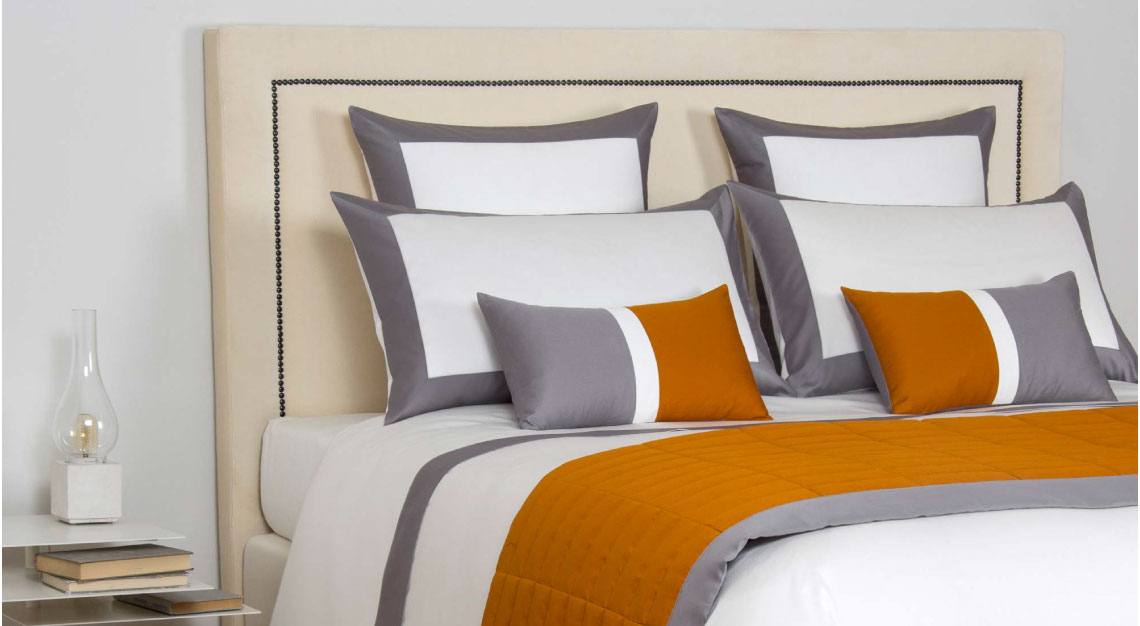 Frette
Frette has been dressing the beds of the discerning since 1860 – their long list of respectable clientele include some 500 members of various European royal families. Their wide range of bed linens are made in Italy with long or extra-long staple cotton between 200 and 1000 thread count. They come in various feels including crisp percale and silky sateen. For the ultimate slumber indulgence, the brand will create a bespoke collection – think custom colours, sizing and monogramming – for your home, yacht or plane.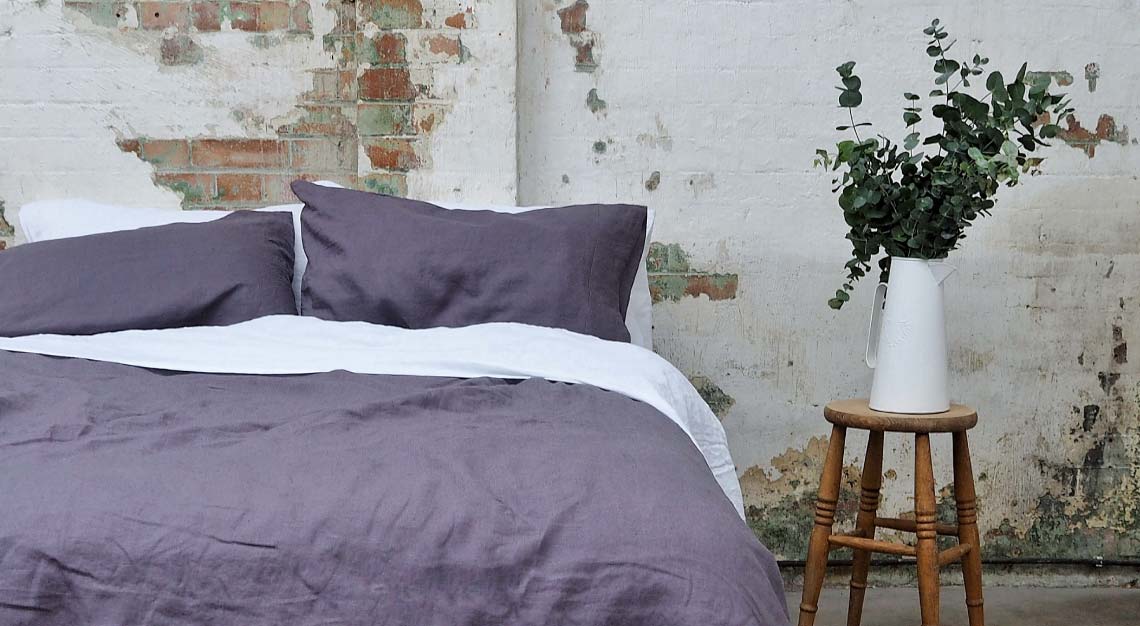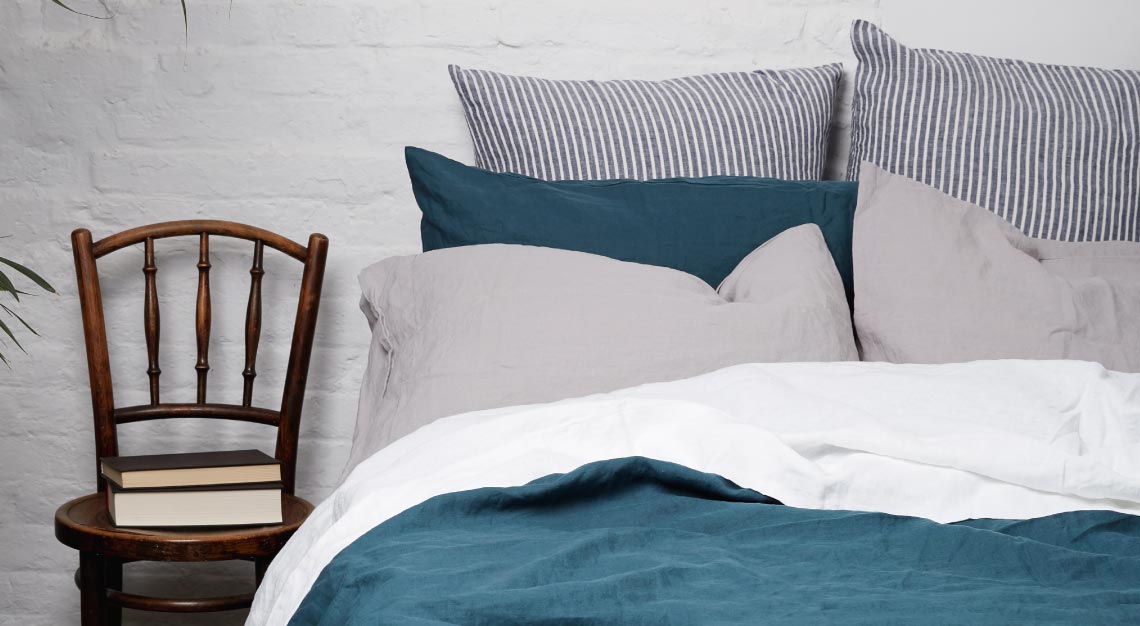 Piglet
Shaking up the scene is newcomer Piglet, which is eschewing stiff and starched bedding for relaxed but luxurious linens. Piglet's stone-washed linen is made from French flax, and is driving the trend for a chic-but-disheveled look (ironing is optional). As Piglet linens are pre-washed, your sheets, pillows and duvet covers won't fade or shrink and will get softer with every wash.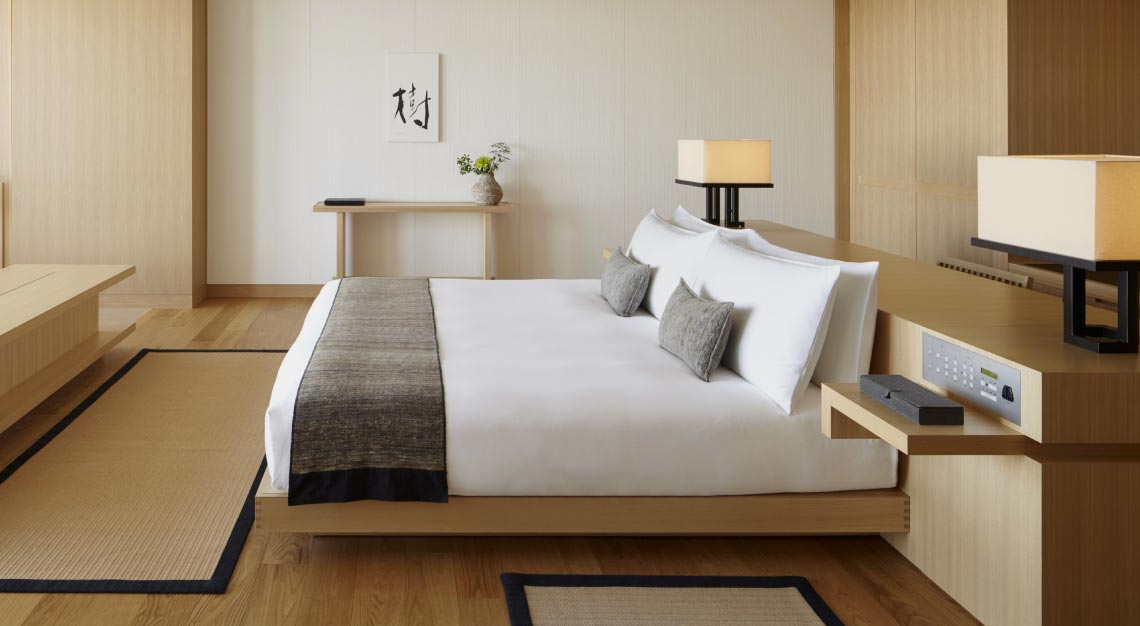 Ploh
If you've stayed at some of Asia's top hotels, chances are, you've slept between Ploh bed linen. Singapore-based Ploh – a play on the word pillow and founder Richard Loh's name – offers two collections: Modern Simplicity for a clean look and Timeless Finish featuring subtle embroidery. The linens are made from 300- to 800-thread count Egyptian cotton percale and 1030-thread count cotton sateen, all milled in Italy. The brand is also renowned for their goose down pillows and featherbed toppers.

Rivolta Carmignani
The epitome of refinement, Rivolta Carmignani bed linens are made exclusively in Italy. Still family owned after an impressive five generations, the company originally created linens for European aristocrats complete with heraldic crests. These days, the brand can be found in iconic hotels such as The Carlyle in New York. Rivolta Carmignani's bedroom collection includes bed sheets, duvet covers, pillowcases, cushions and shams in satin, linen or cotton. The emphasis is on muted pastel and neutral colours, although you will find plenty to satisfy your desire for contemporary prints or elegant embroidery detail.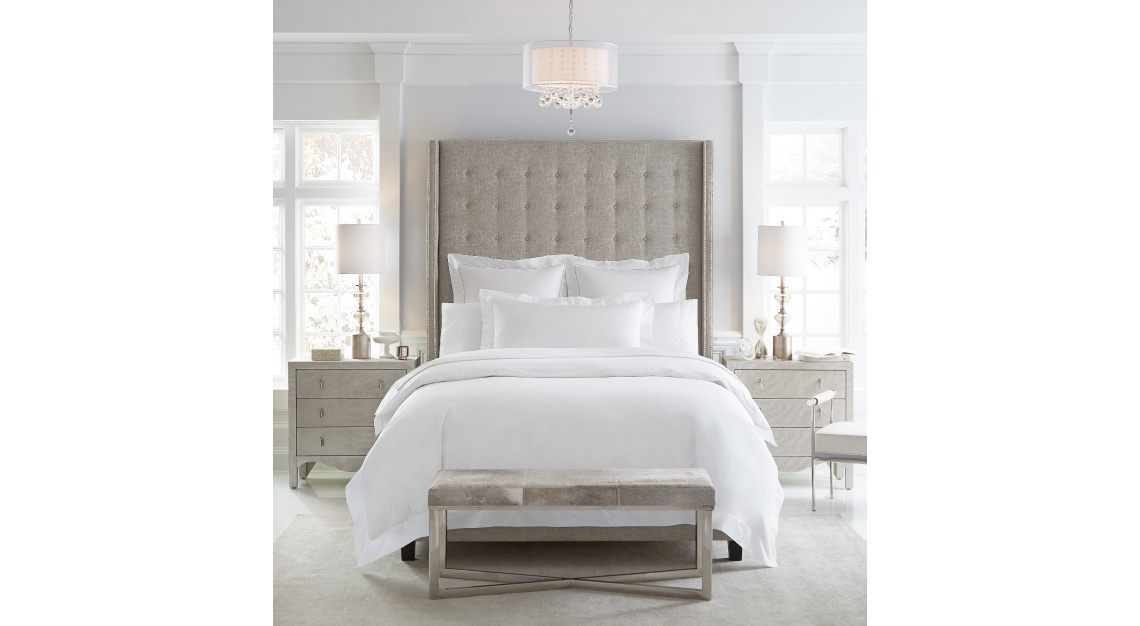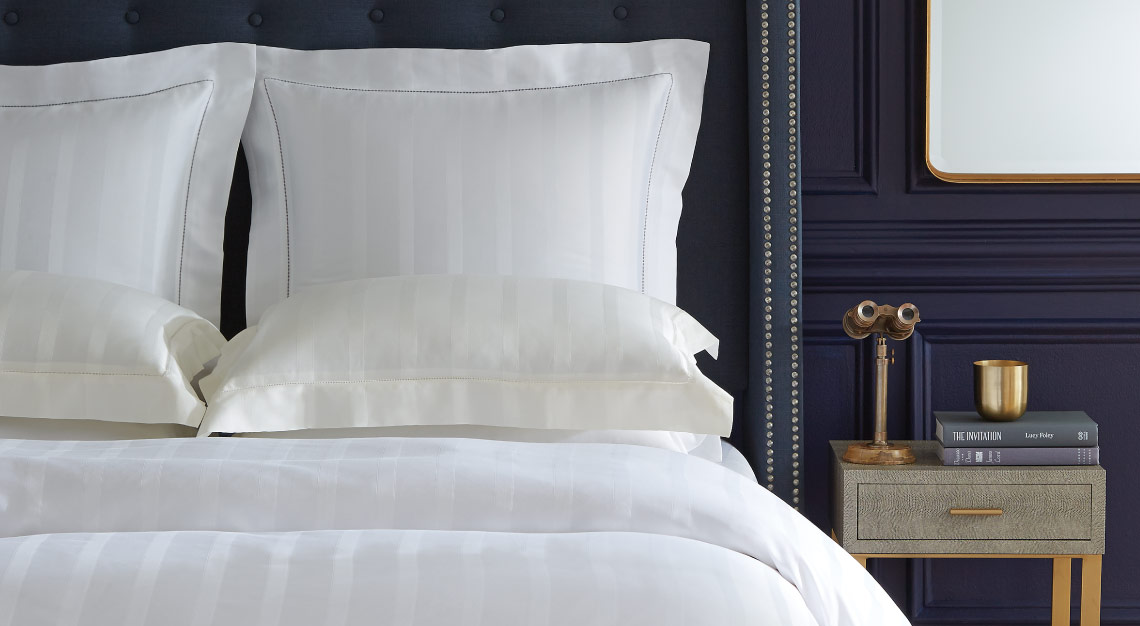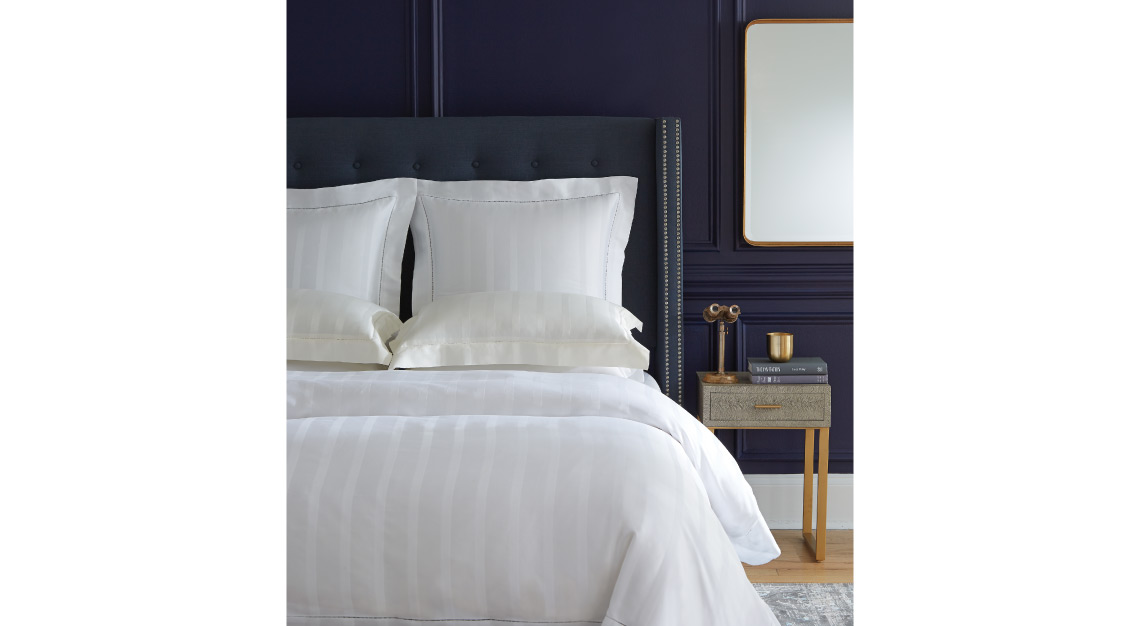 Sferra
Sferra was the first company to use Giza 45, the highest grade Egyptian cotton woven from extra long staple fibre, in its bed linen. The company has an extensive number of collections, each comprising sheets, pillowcases and shams. Attention to detail is key: bed linens are generously sized to allow for shrinkage and a luxurious turnback on flat sheets; fitted sheets are cut deep with a giving elastic so it's never a struggle to fit them on the mattress; and duvet covers come with internal corner ties to keep them in place. Down and down-alternative toppers are available for an extra layer of softness on your mattress.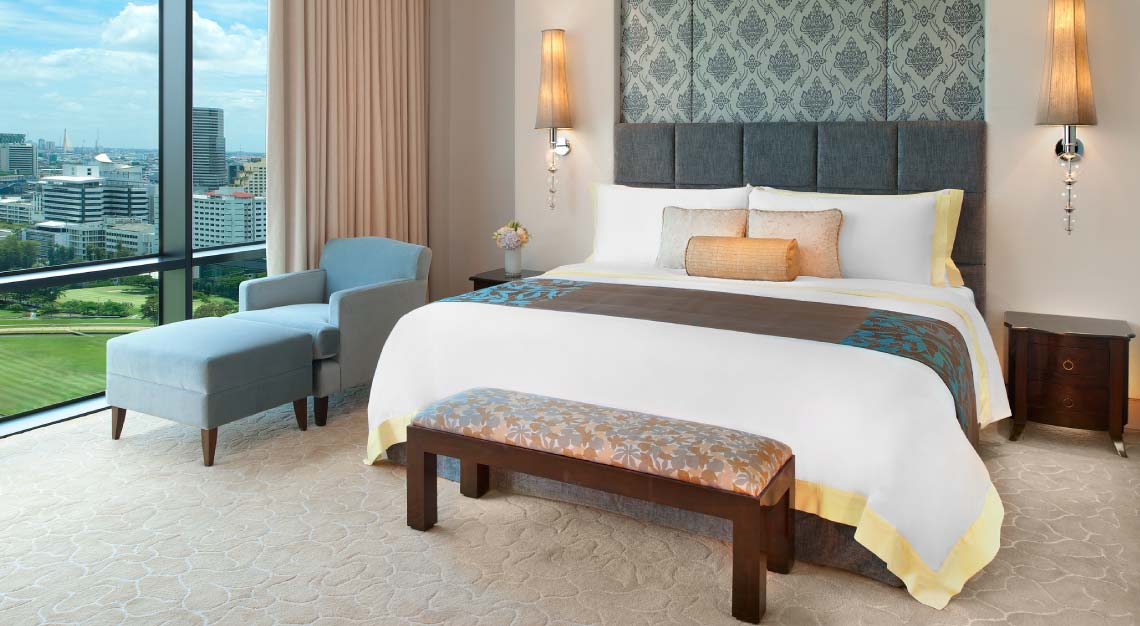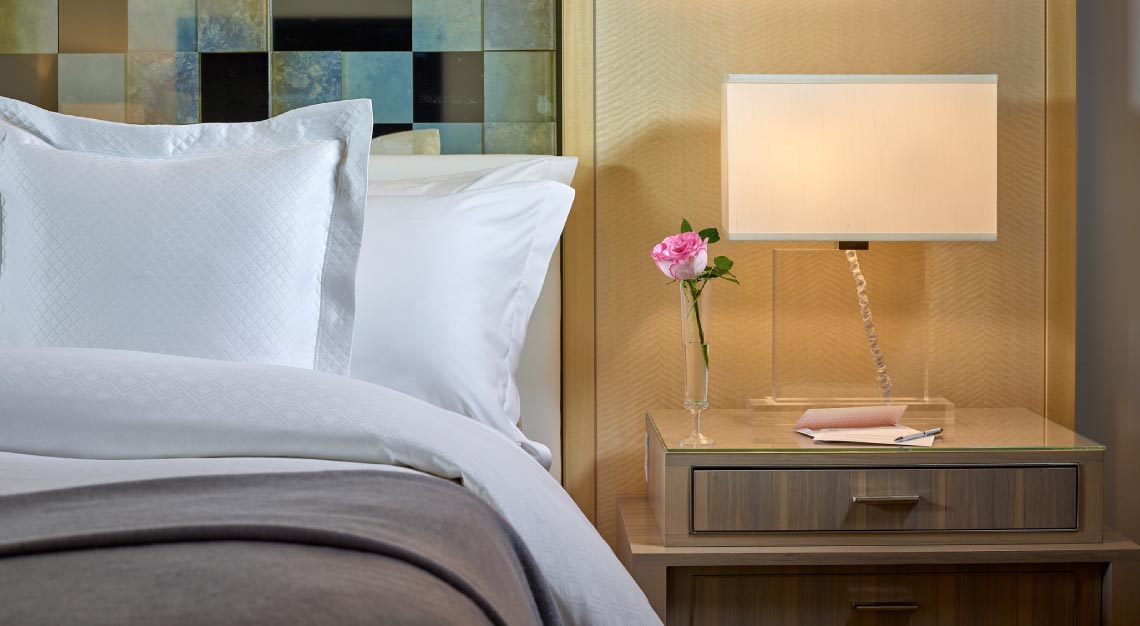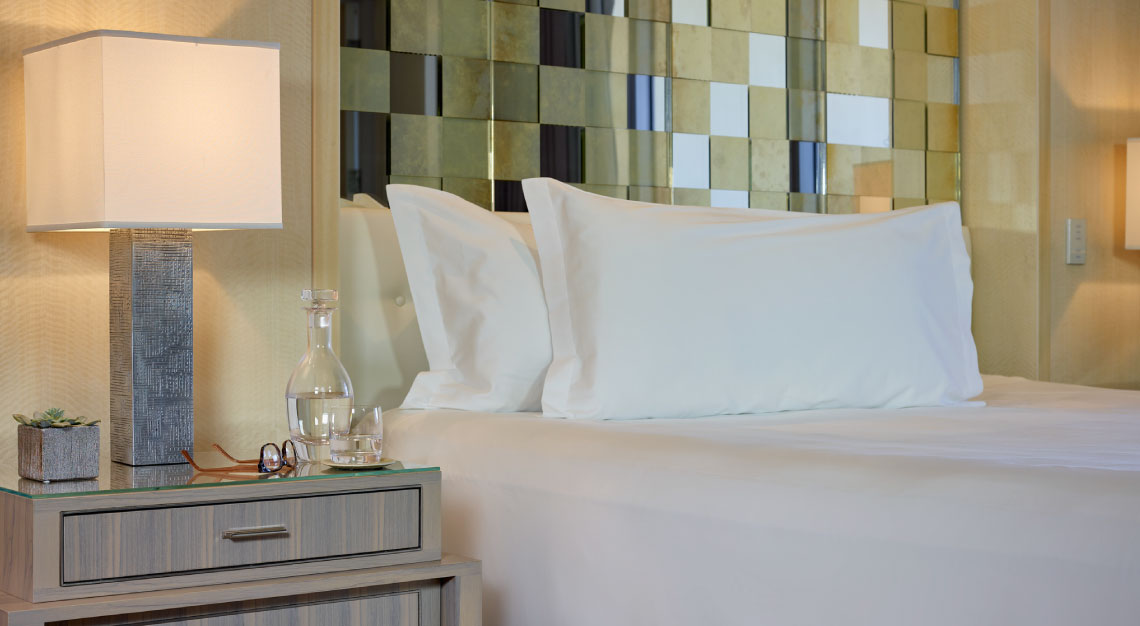 St. Regis Boutique

You know that feeling when you wake up after a great night's sleep in a luxury hotel bed and you want to take it home with you? Well you can at the St. Regis – or at least order it through its specialised online store. The hotel group sells three collections spanning sheets, duvet covers, pillow cases, shams and valances in 300-thread count cotton sateen. They also offer a selection of pillows with feather, down and hypoallergenic fillings and a hypoallergenic mattress topper for added comfort. Better still, you can even buy the bed.