A homestead that occupies land that's the size of Singapore, an alpine lodge that's only accessible by helicopter and a garden that's more than a century old? These luxurious accommodations will shape the way you experience New Zealand
New Zealand is exceedingly beautiful. And you'll be hard pressed to find someone who sings a different tune. The landscape is breathtaking, and even the most monotonous drives are lifted by the presence of fresh lakes and emerald fields.
But it's not all chill and no frills here. The country offers adrenaline-pumping sports all around, such as bungee jumping (of course), skydiving, cave exploration and heli-skiing. It is also full of incredible produce, especially in Matakana (there is more to the North Island than the Lord of the Rings), and oh, the selection of fine wine, such as Cloudy Bay in Marlborough.
Both islands are stunning in their own right, but the general consensus is that the South Island is more beautiful than the North. So, start with the South, and begin your stay at one of the following five lodges we'd love to call home.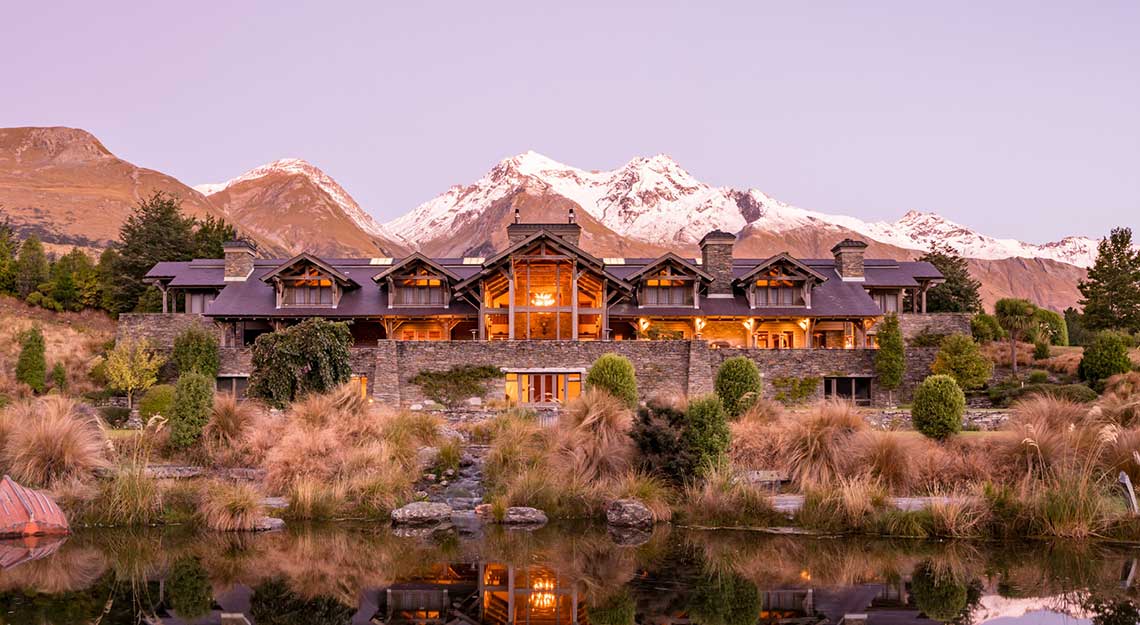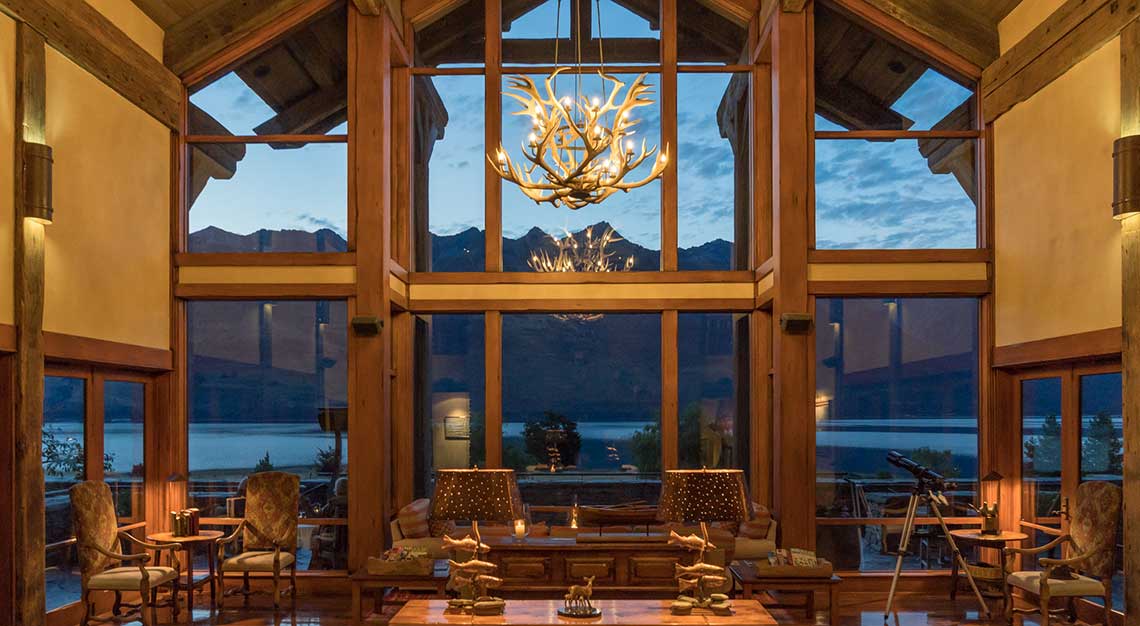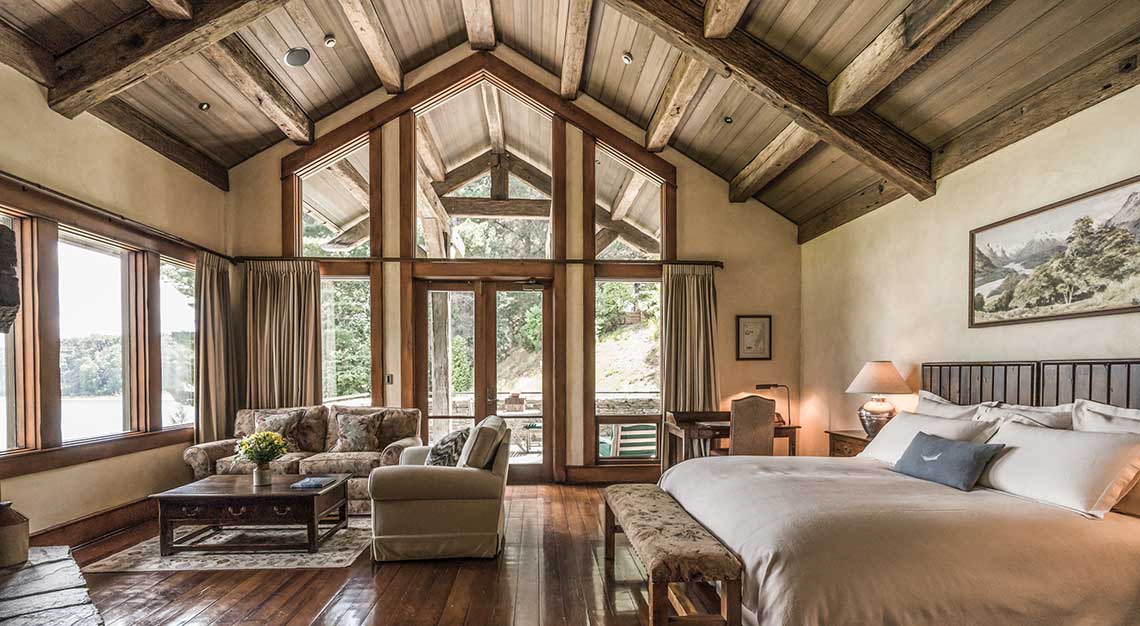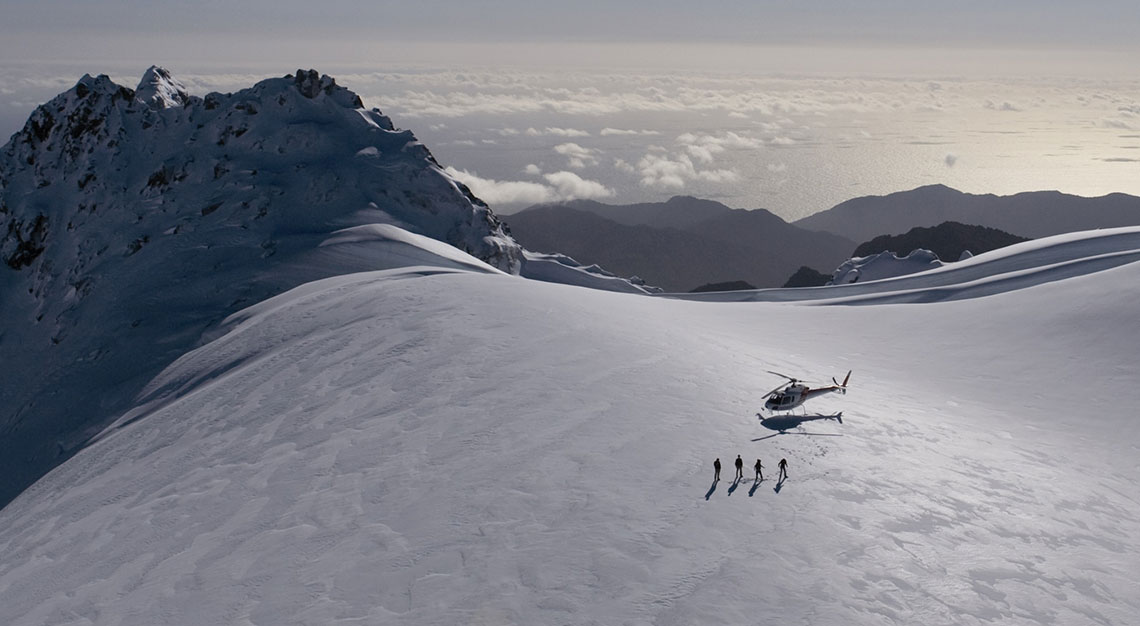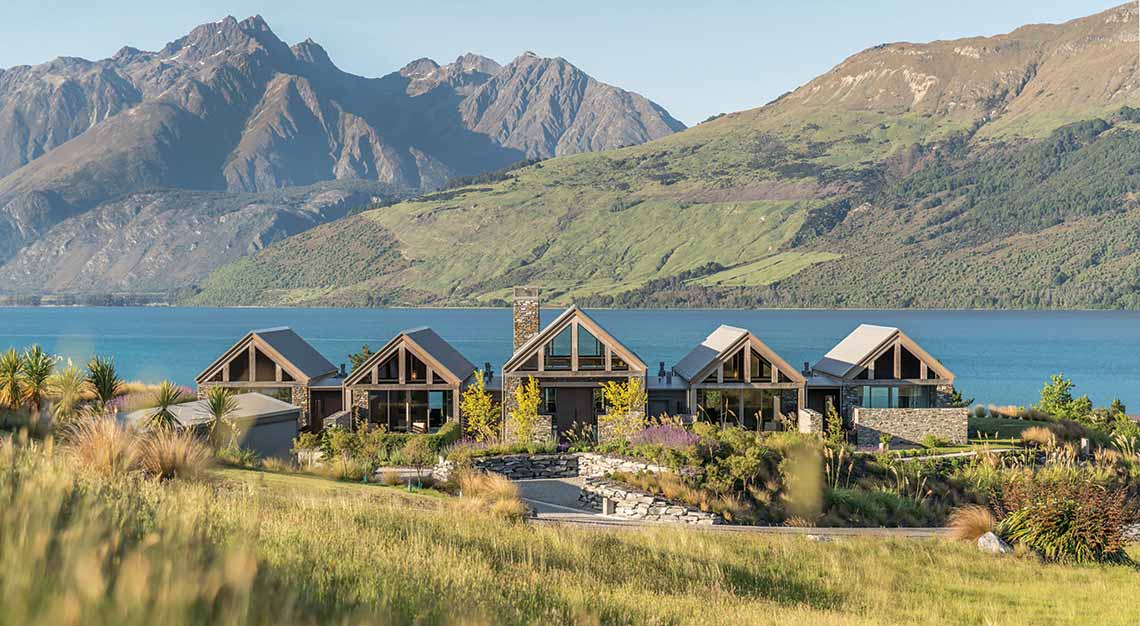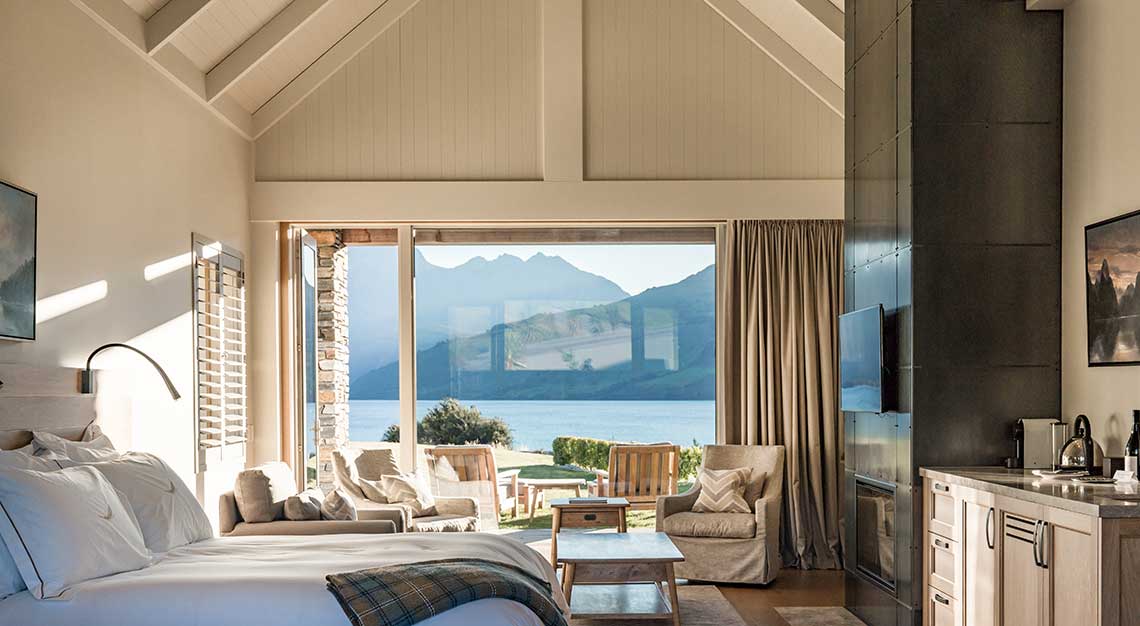 Blanket Bay
Why you should stay:
Located just a 40-minute drive from Queenstown Airport, Blanket Bay makes a superb resort to mark the start of your trip. It's located right by Lake Wakatipu, and offers a variety of accommodation options, with 21 suites, cottages and villas to choose from.
For ultimate comfort and privacy, book the Blanket Bay Villa. It's located away from the rest of the property, and feels more like a private residence, making it ideal for a party of eight. The four suites are all equal in size, and is bathed in soothing cream shades that contrast beautifully with dark wooden accents and stacked stone walls.
The suites are also linked to a central living and dining area, with a concealed full-service kitchen at the back where a private chef can be hired to whip up hearty dinners.
While each villa comes with an outdoor deck, the shared patio where you'd want to hang out after dinner. Enjoy a mug of hot chocolate while you take in the crisp, cool air. Not a fan of the cold? No worries. The electric fire pit and wool blankets will keep you toasty.
Robb tip:
The temperature of Lake Wakatipu hovers at around 12 degrees celsius all year round, making any outdoor swimming unbearable. Your next best option is to head to the Main Lodge and make a beeline for the indoor whirl pool. Open the sliding doors, turn on the jets and enjoy a panoramic view of the lake and Kinloch mountain range.
Blanket Bay
4191 Glenorchy-Queenstown Road
Glenorchy 9372
New Zealand
Tel: +64 3 441 0115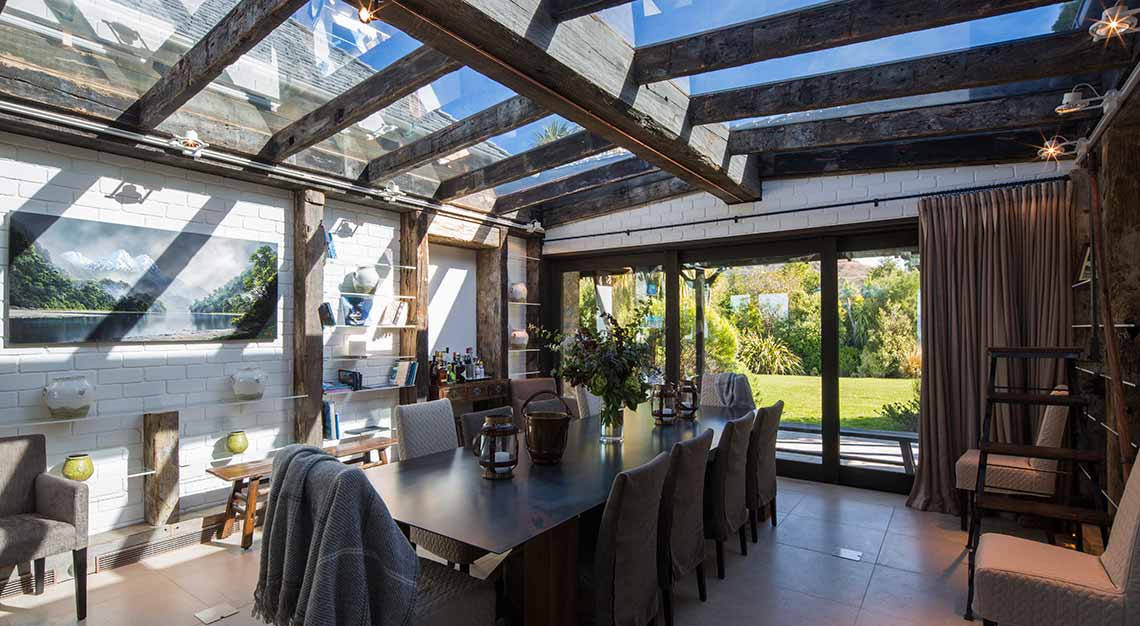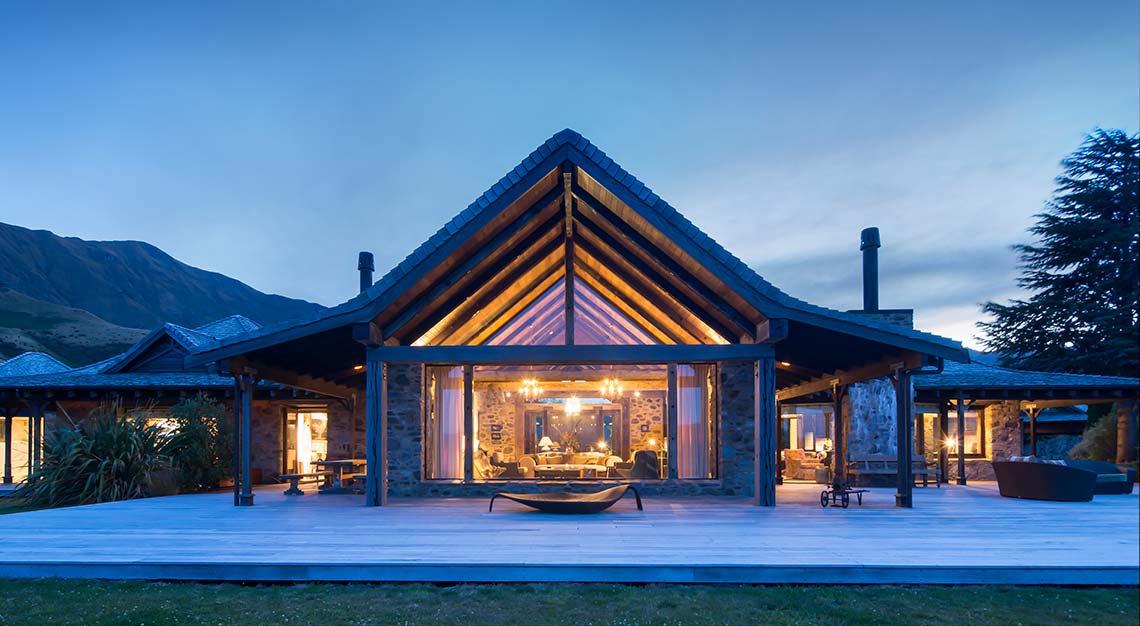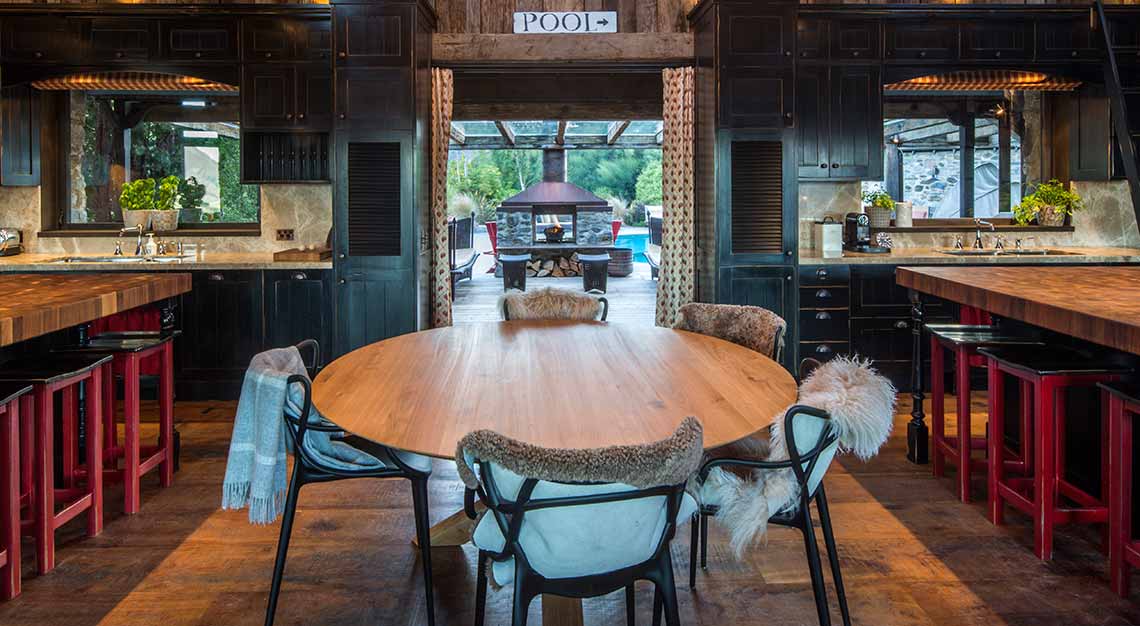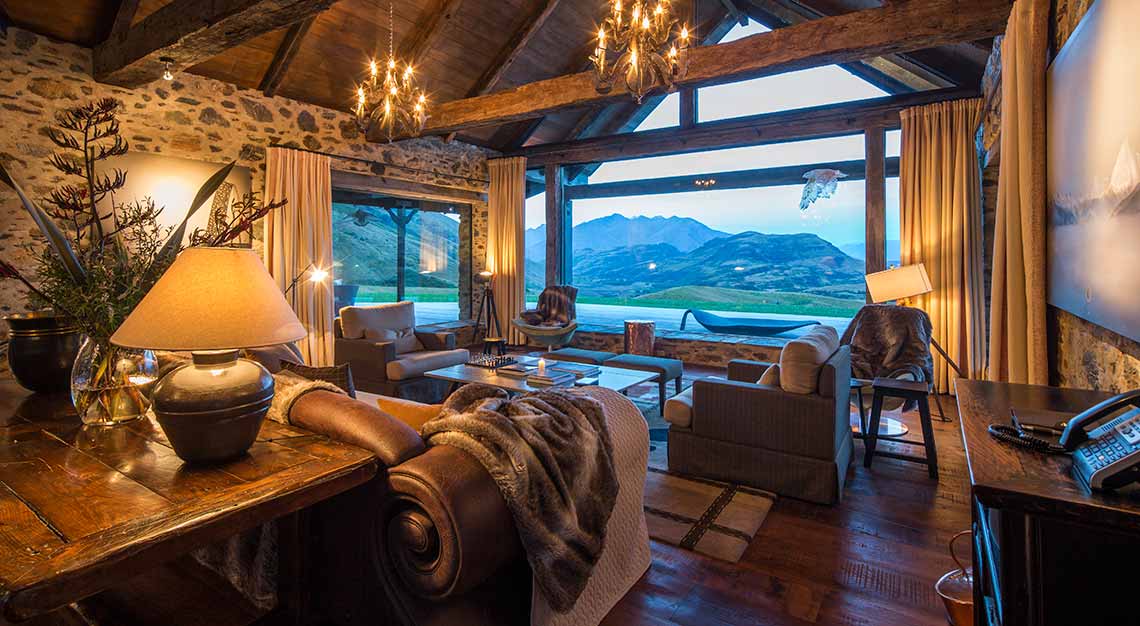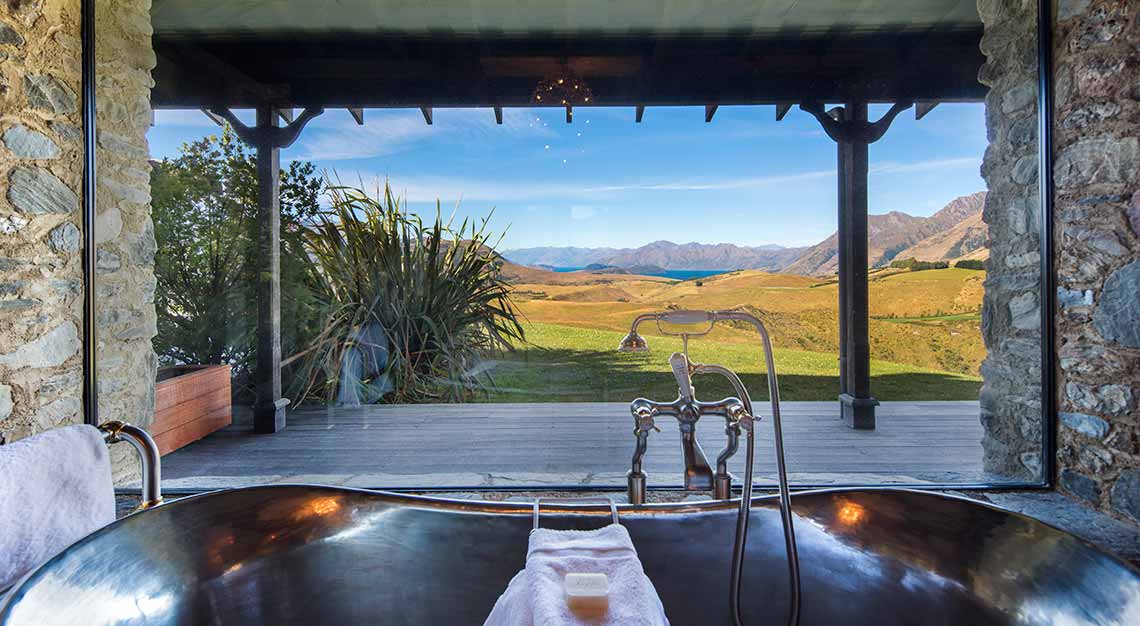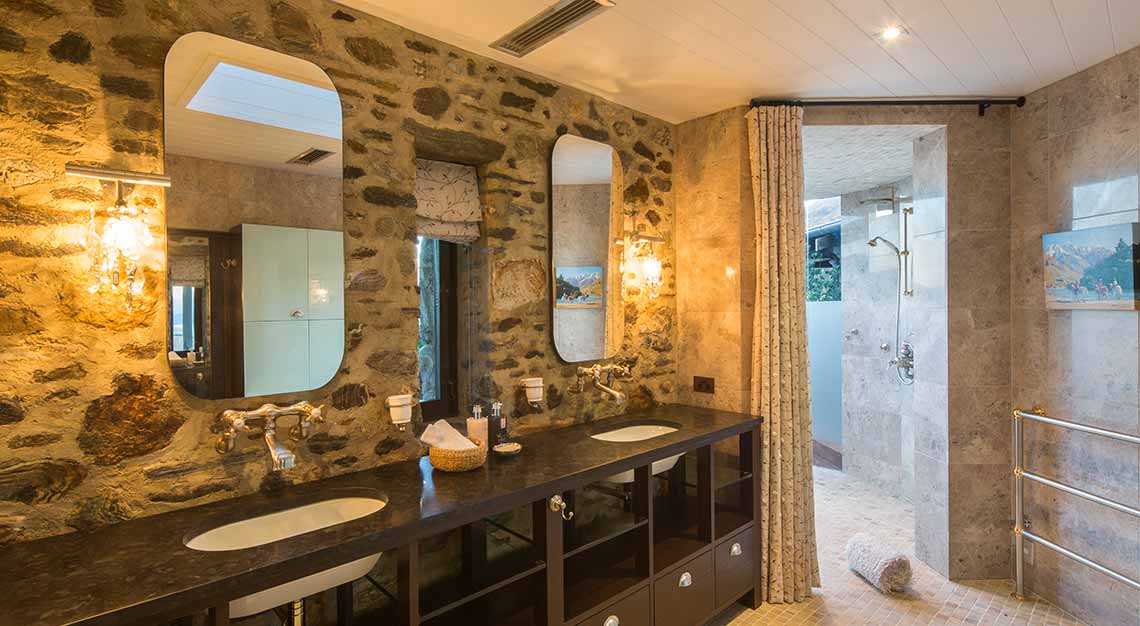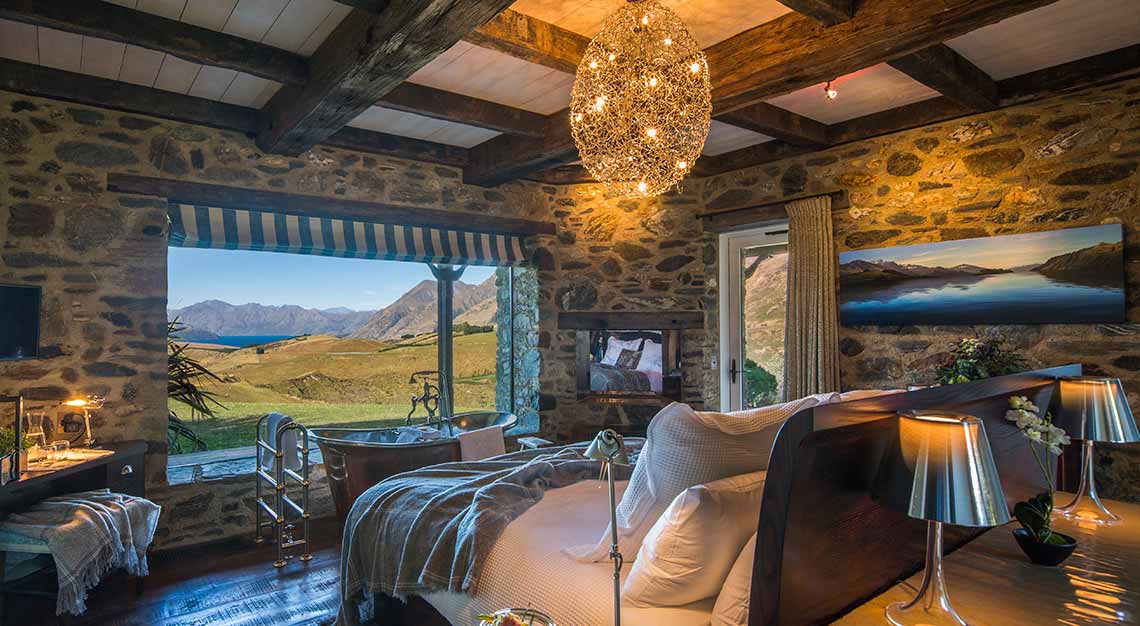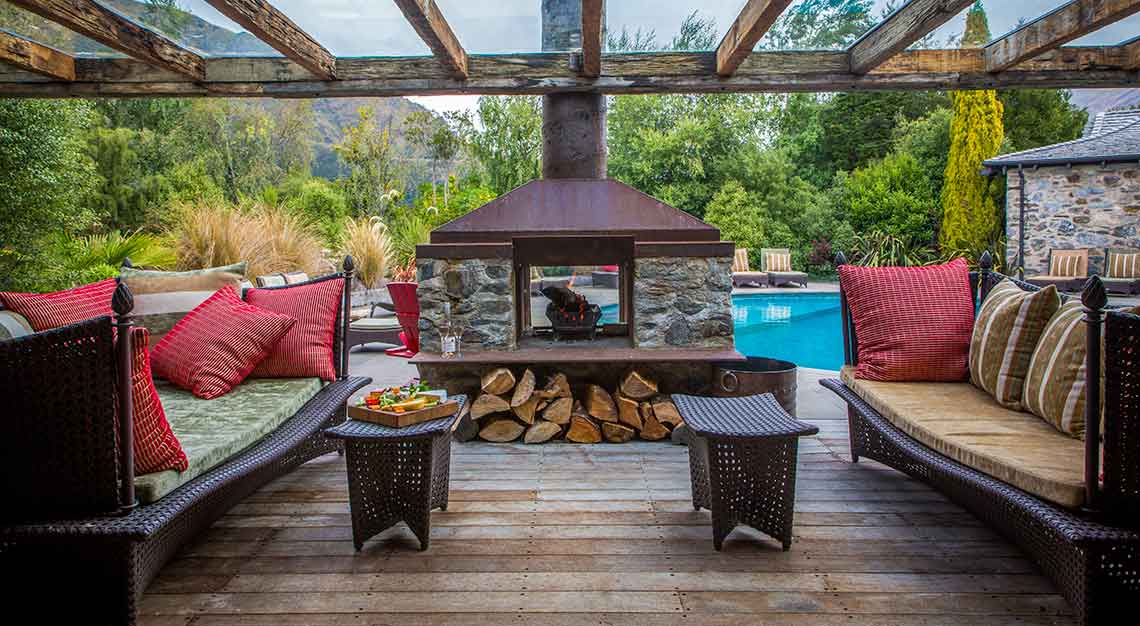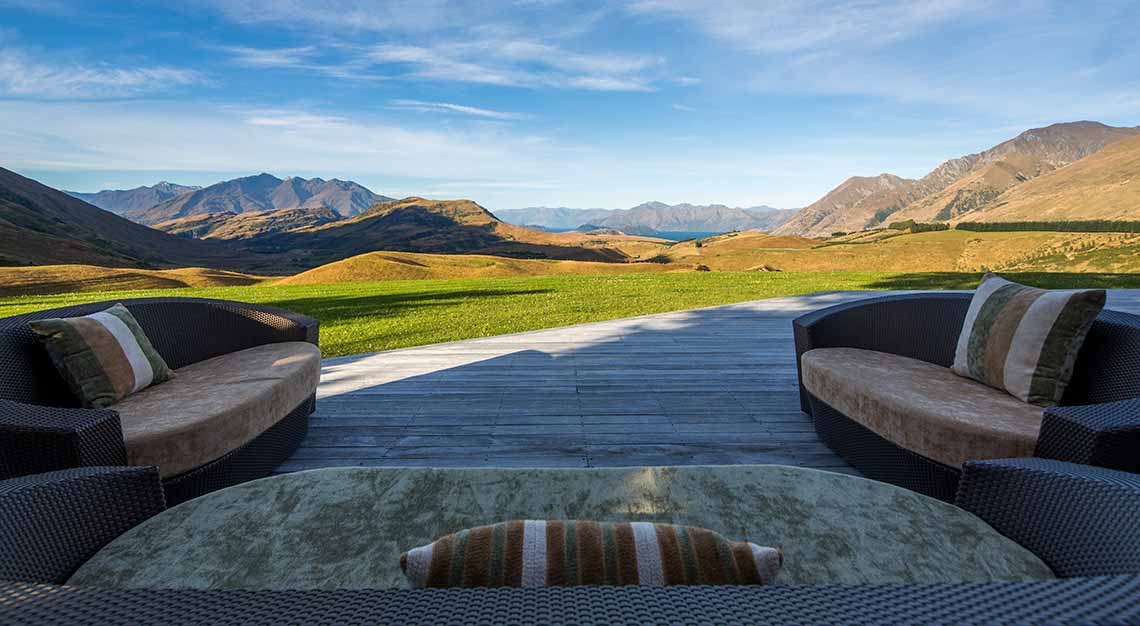 Mahu Whenua
Why you should stay:
Mahu Whenua is hands down, one of the homiest lodges we've stayed in, and our favourite of the lot. You feel right at home almost immediately – never mind that there may be other guests present – and for good reason. This was a private holiday home for Shania Twain and her ex-husband, Robert "Mutt" Lange, before it was turned into a homestead.
Sitting in the living room, curled up on the sofa with book in hand, you'll be hard-pressed to remember that you're sitting on a property that spans 55,037 hectares (that's nearly the size of Singapore). It's nearly impossible to explore the entire property, but should you wish to, the best way would be to go on a full-day guided horseback riding adventure.
Of the four suites available, Tui Suite is the most stunning of the lot, with a brass tub tucked between the bed and window and offering views of Lake Wanaka. Leave the curtains parted before you head to bed. The sun rises just behind the ridgeline to the right of the suite, painting the sky in a multitude of colours. It's definitely a view worth waking up to.
Robb tip:
Lodge manager, Anna Ward, is also a winemaker and walking encyclopedia of Central Otago wines. You'll sample no less than 10 wines during a tasting session, and that includes dry riesling and pinot gris. Make a note of your favourites so you can pair them with dinner.
Mahu Whenua
Motatapu Road
Wanaka 9382
New Zealand
Tel: +64 3 441 2200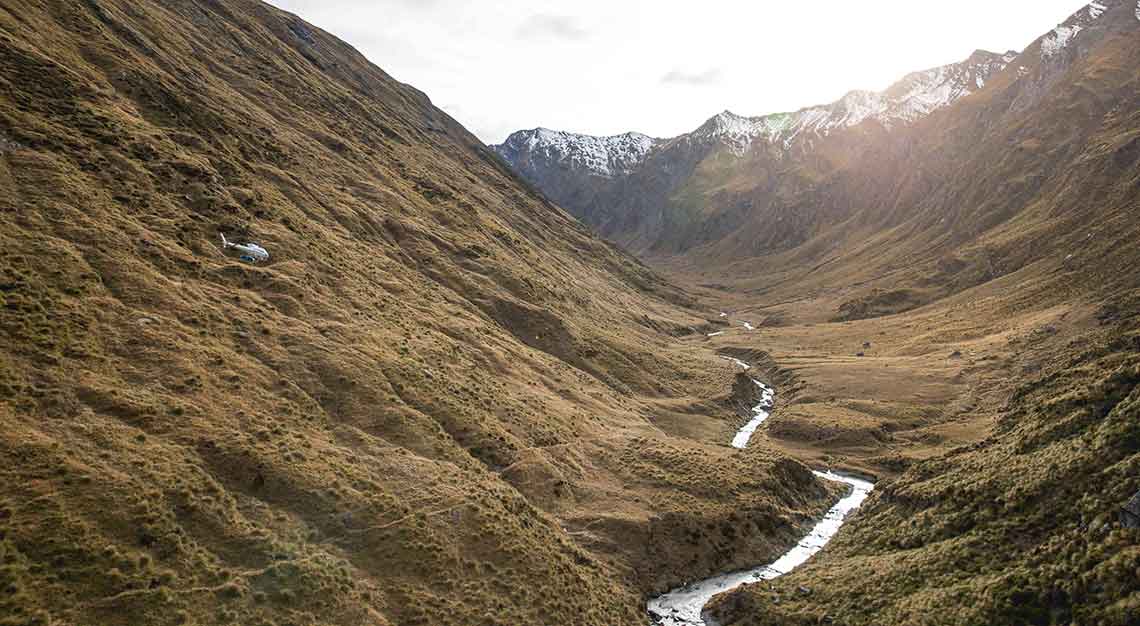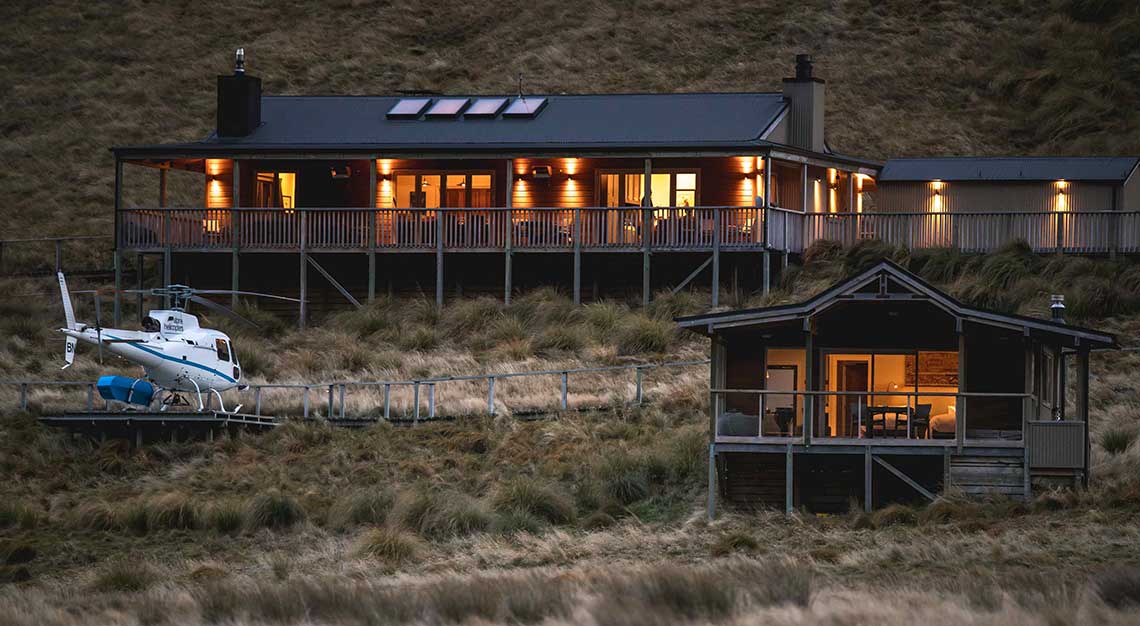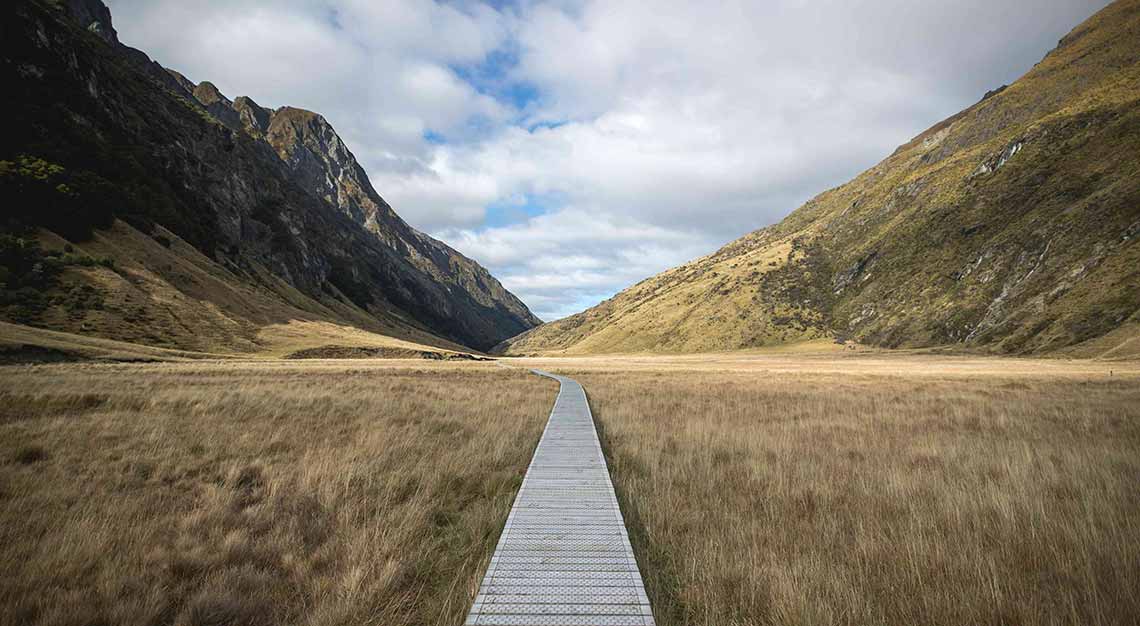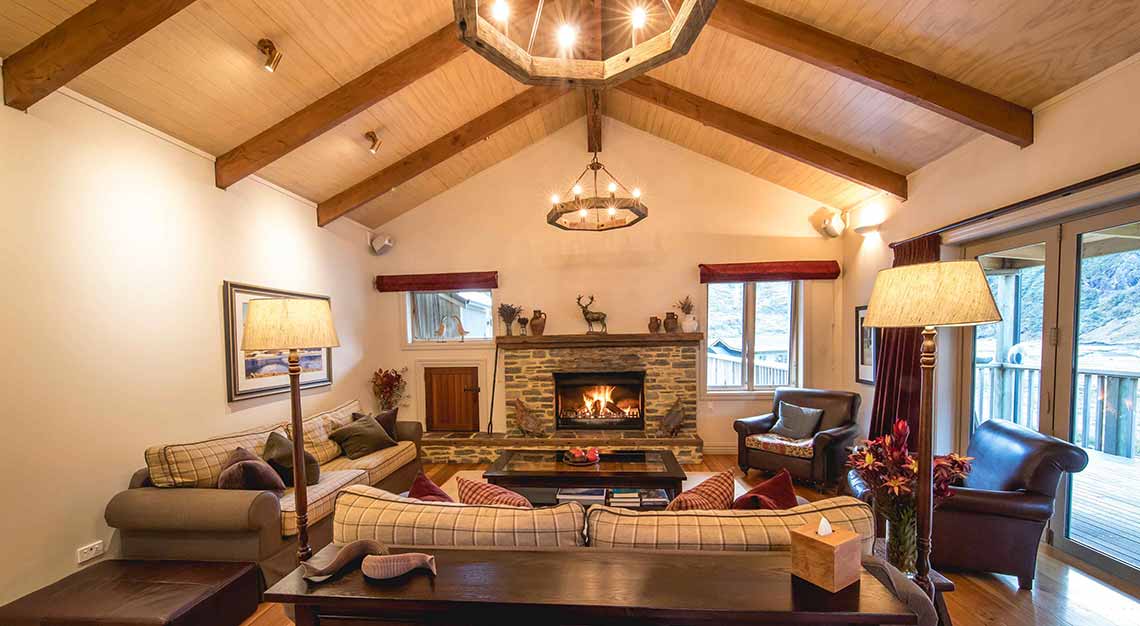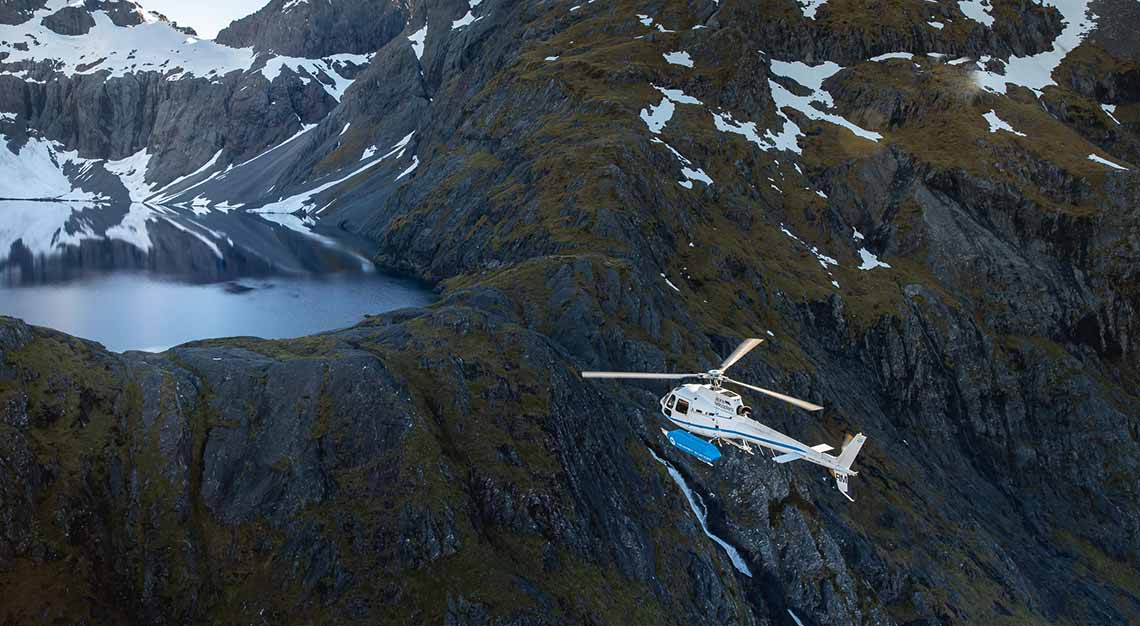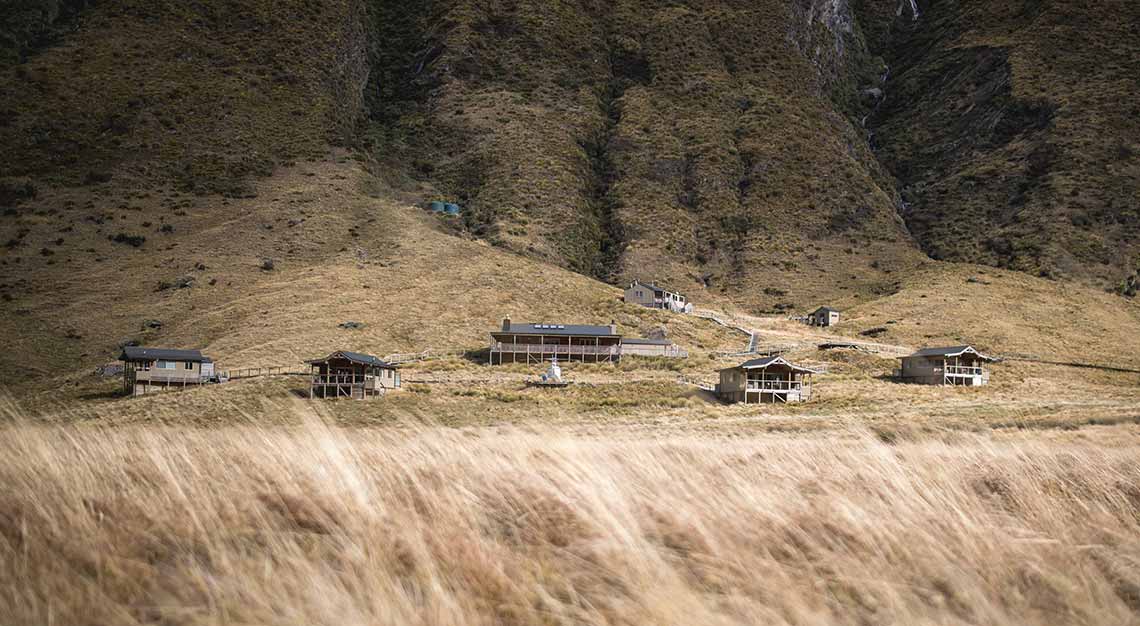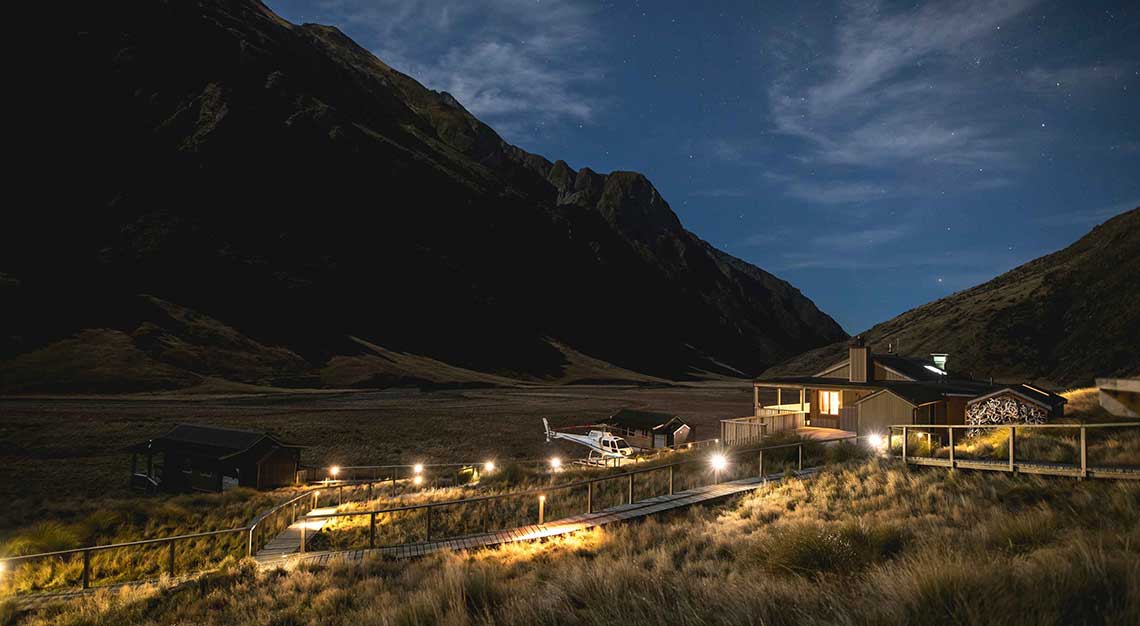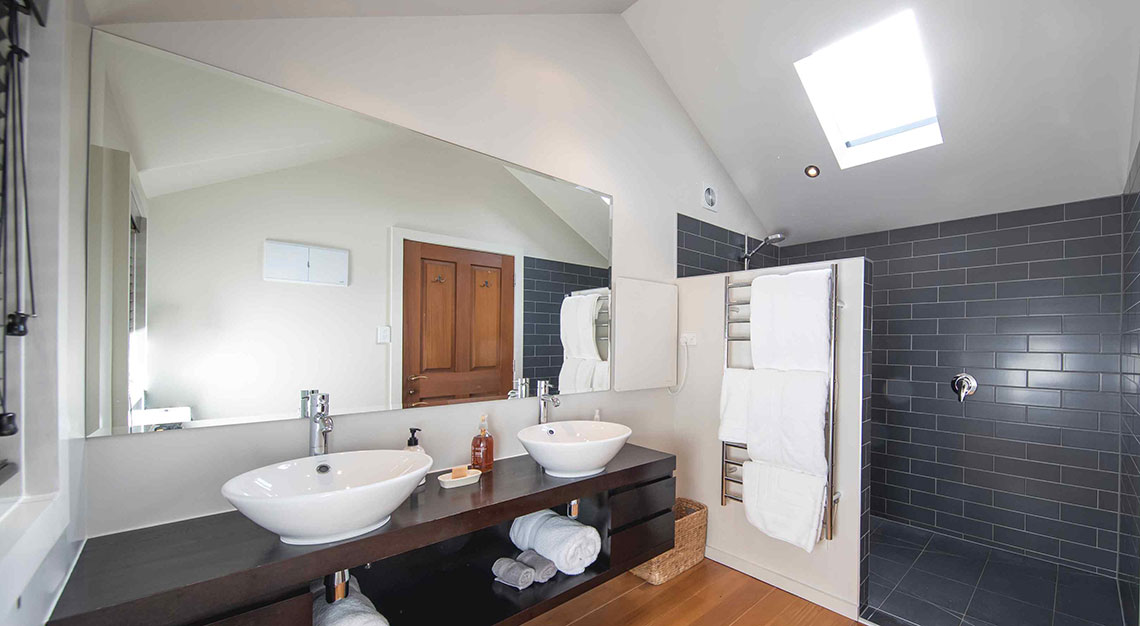 Minaret Station
Why you should stay:
Imagine standing in a valley, surrounded by wetlands and wildlife. There's barely any sound, save for the occasional tweeting of a native bird. After dinner, soak in the outdoor hot tub and stargaze before calling it a night. If that's your idea of a luxurious getaway in the wilderness, then you ought to make a booking at Minaret Station, pronto.
Minaret Station is one of, if not the most secluded luxury lodge in New Zealand. It sits on a valley with towering mountains flanking its sides, and so inconspicuous is the lodge that it isn't really possible to pin its exact location on a map. But here comes the kicker. There's only one way guests can arrive at Minaret Station, and that's by helicopter. Everything, from guests and staff to food and laundry, has to be choppered in.
Just four chalets are available. Each comes with a separate sitting area, spacious dressing room, ensuite bathroom with skylights – it's as close as it gets to outdoor showers – and a private patio, where the hot tub's located. It may take some time getting used to the pace of life on the property given that seclusion and privacy it offers, but once you do, you'll start entertaining the idea of extending your stay.
Robb tip:
Sign up for a scenic excursion with its sister company, Alpine Helicopters. The Fiordland Heli Traverse experience takes you over waterfalls, beaches and glaciers in one day, showing you the vastness of New Zealand's landscape. You'll also make multiple pit stops that go beyond the usually overcrowded Milford Sound. Walk on a pebble beach in search of fur seals, watch your pilot fish for live crayfish from the helicopter, then descend in a secluded forest for a barbeque lunch.
Minaret Station
10 Lloyd Dunn Ave Wanaka Airport
Wanaka 9343
New Zealand
Tel: +64 3 443 5860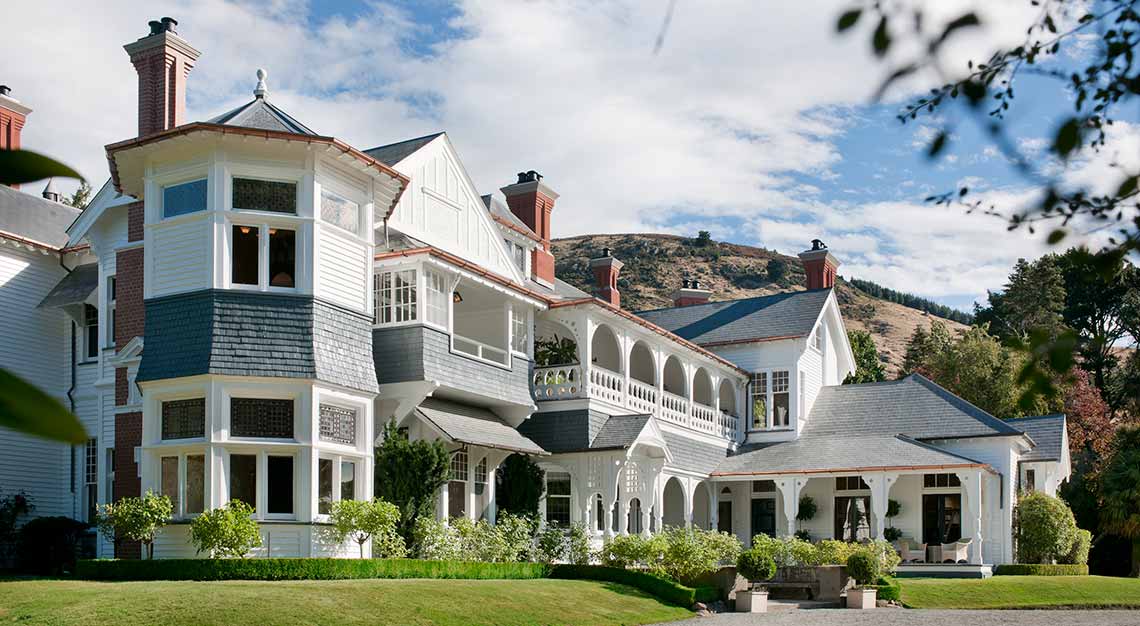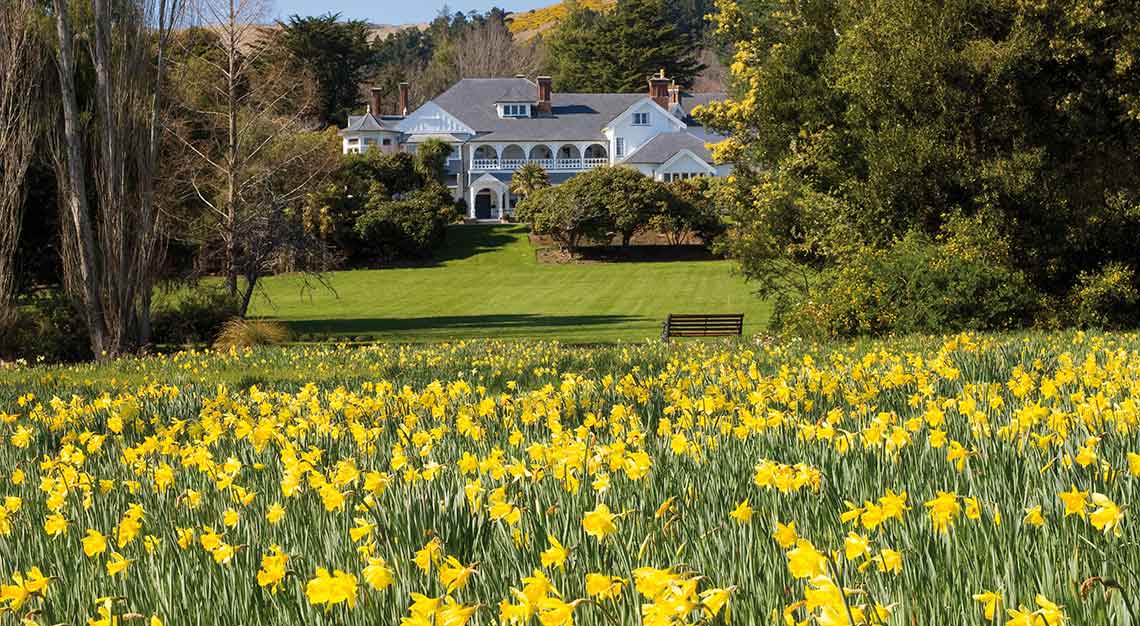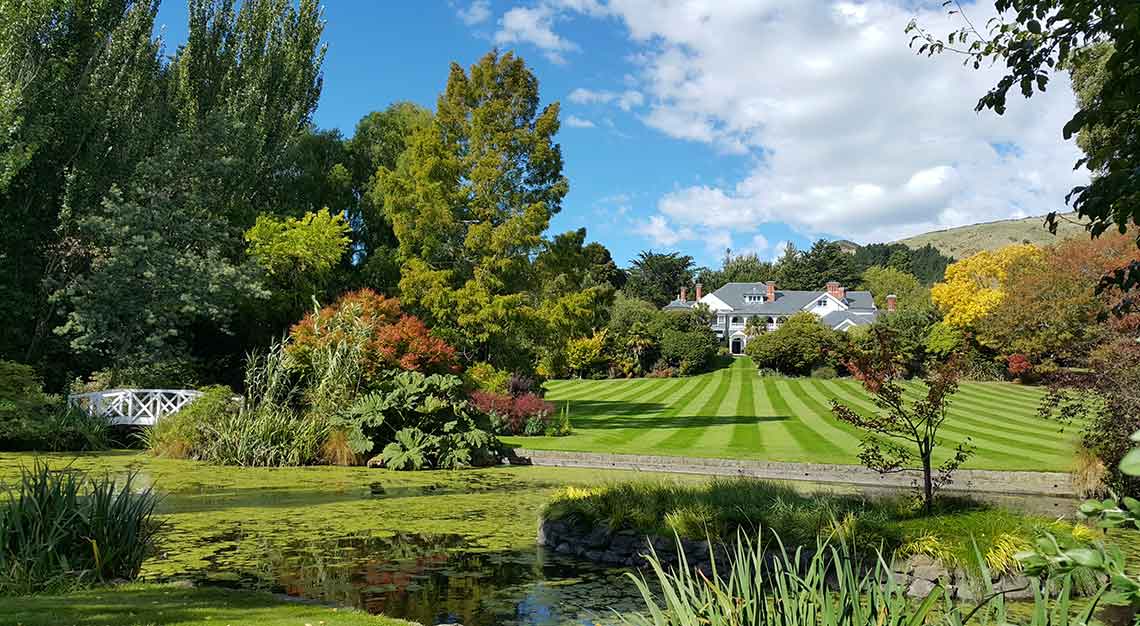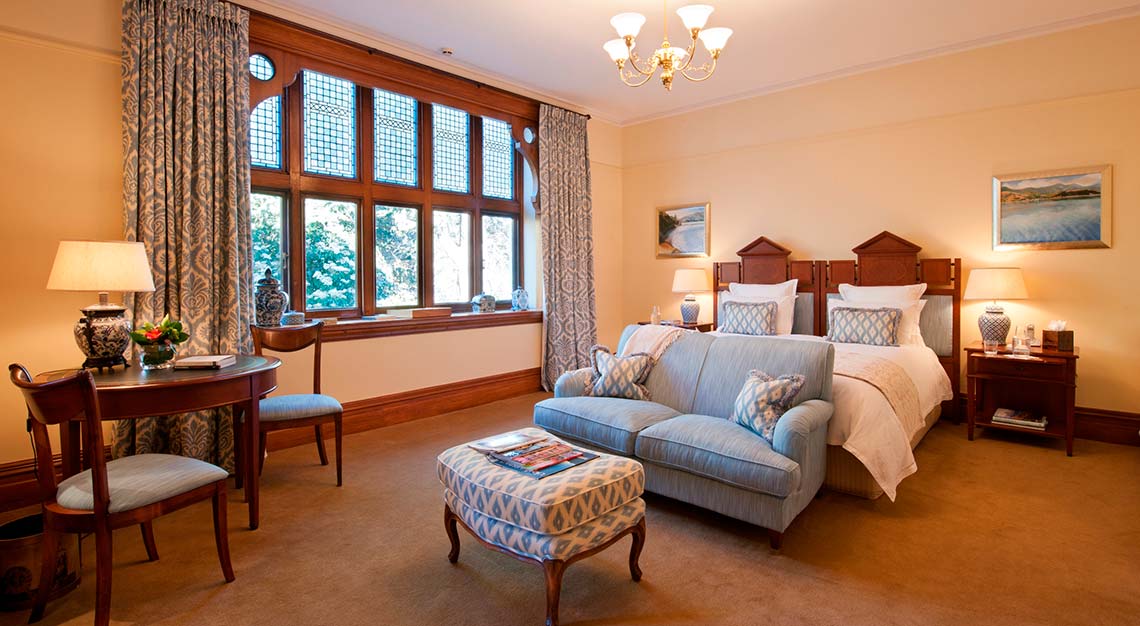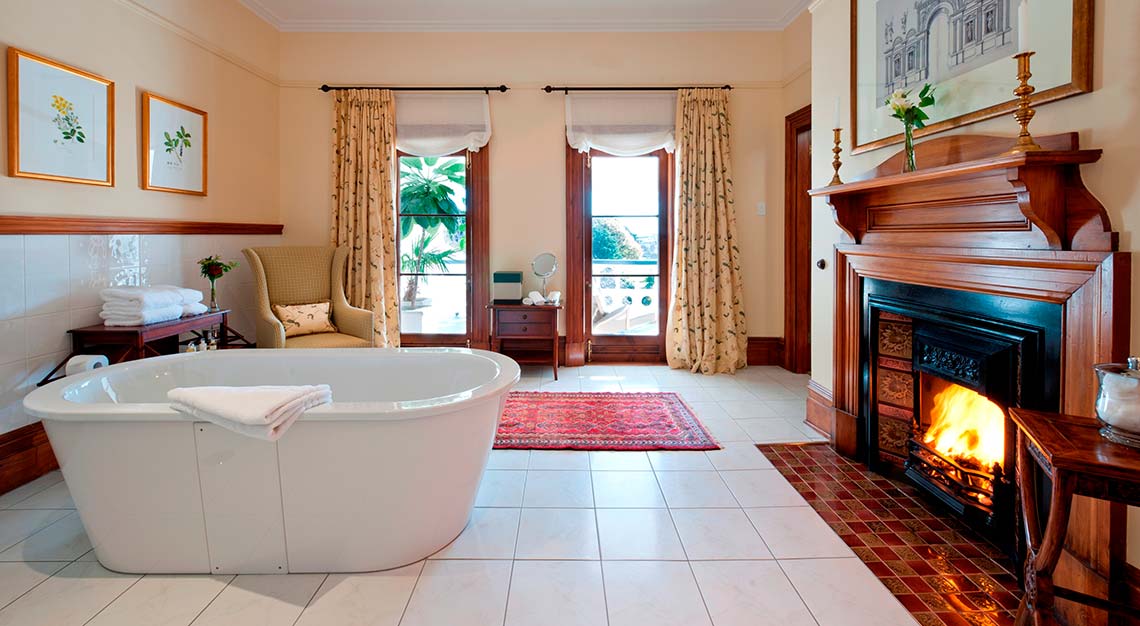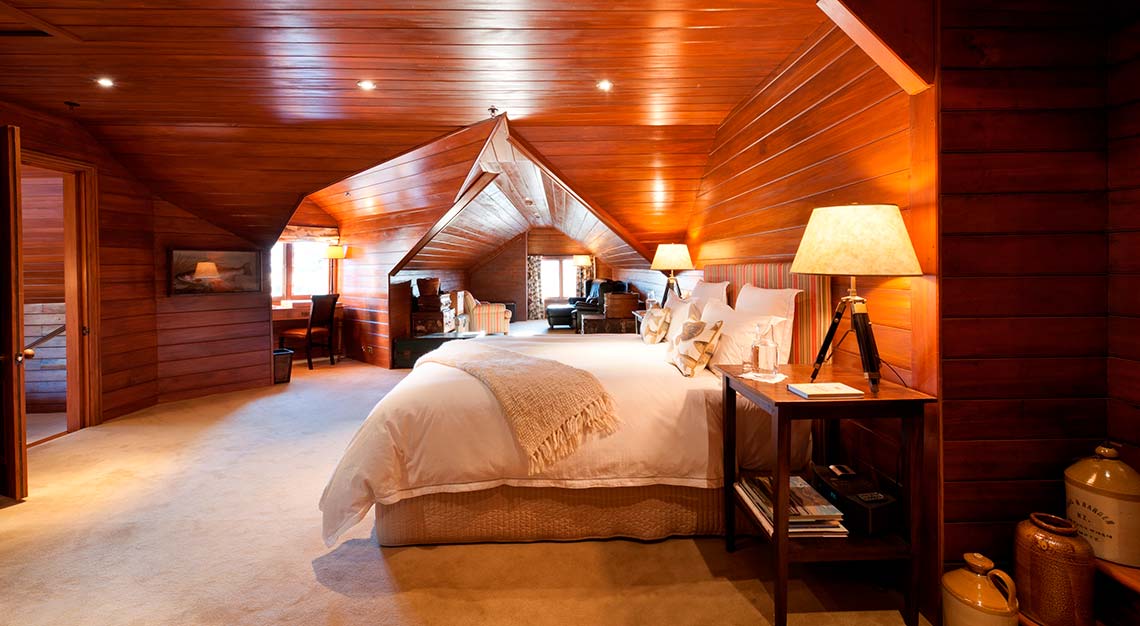 Otahuna Lodge
Why you should stay:
Built in 1895 for local politician Sir Heaton Rhodes, the Victorian mansion is New Zealand's largest private historic residence. Today, Otahuna Lodge is an iconic landmark in Canterbury, in part due to the sprawling 12-hectare gardens that Rhodes, a passionate horticulturist, loved tending to. After his passing, the 14-bedroom property saw numerous changes of hands – it even became a monastery at one point – before being converted into a luxurious a six-suite lodge.
Even after extensive restoration, the design remains very much historic, and reminds one of stepping into a well-preserved museum. The walls are still adorned with its original wallpaper from 1895 (it was imported from Japan) and in the dining room, you'll find the candelabra used by the Rhodes family. It's definitely not a lodge for everyone, but those who enjoy old-world charm and grandeur would take to Otahuna immediately.
Each of the six suites boasts a different design and takes inspiration from the property's history. Clark suite, the former bedroom of Rhodes's wife Jessie Clark, is furnished with throw pillows and sofas in calming blue hues (blue was Clark's favourite colour), while Garret Suite reminds one of luxury attic with its unique vaulted ceiling design.
Robb tip:
Request for a guided tour of the gardens, and set aside at least an hour to fully explore the premises. Springtime sees the field of daffodils in full bloom, with number of bulbs amounting to more than a million each year. The orchard and vegetable garden aren't to be missed either. If you're lucky, you'll spot executive chef Jimmy Mclyntyre picking the produce in the gardens,  which'll be used for dinner that night.
Otahuna Lodge
224 Rhodes Road
Tai Tapu 7672
New Zealand
Tel: +64 3 329 6333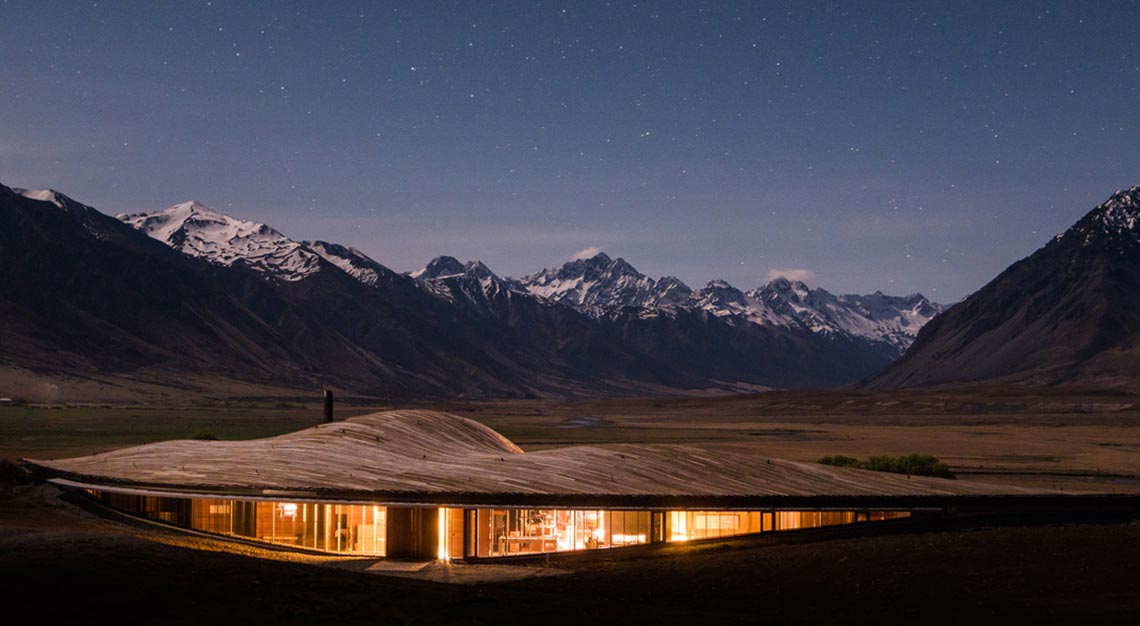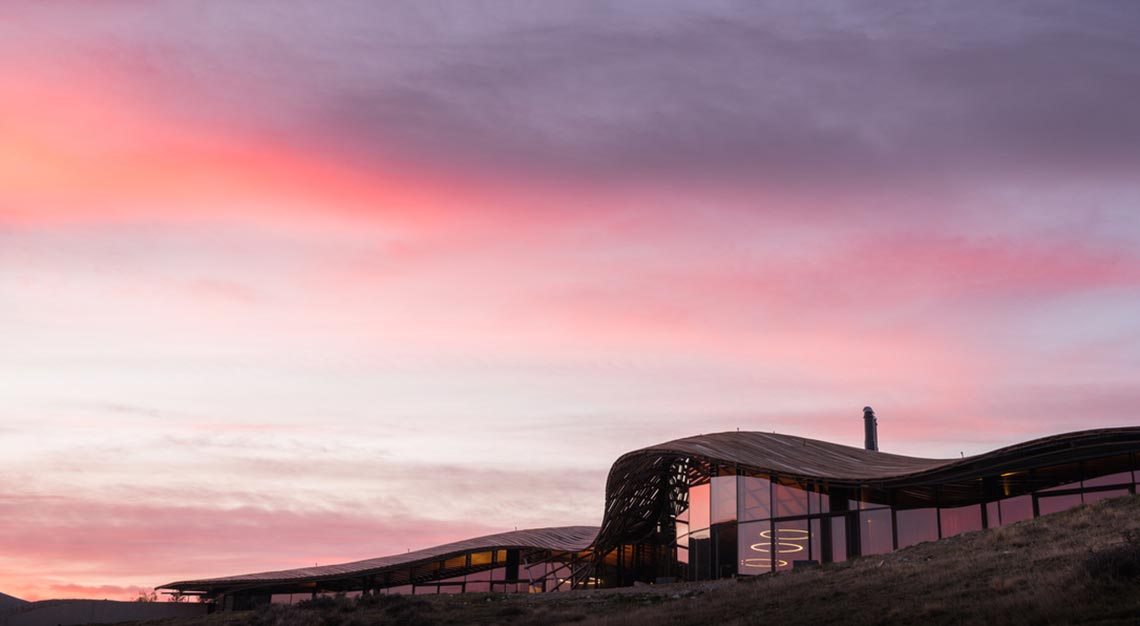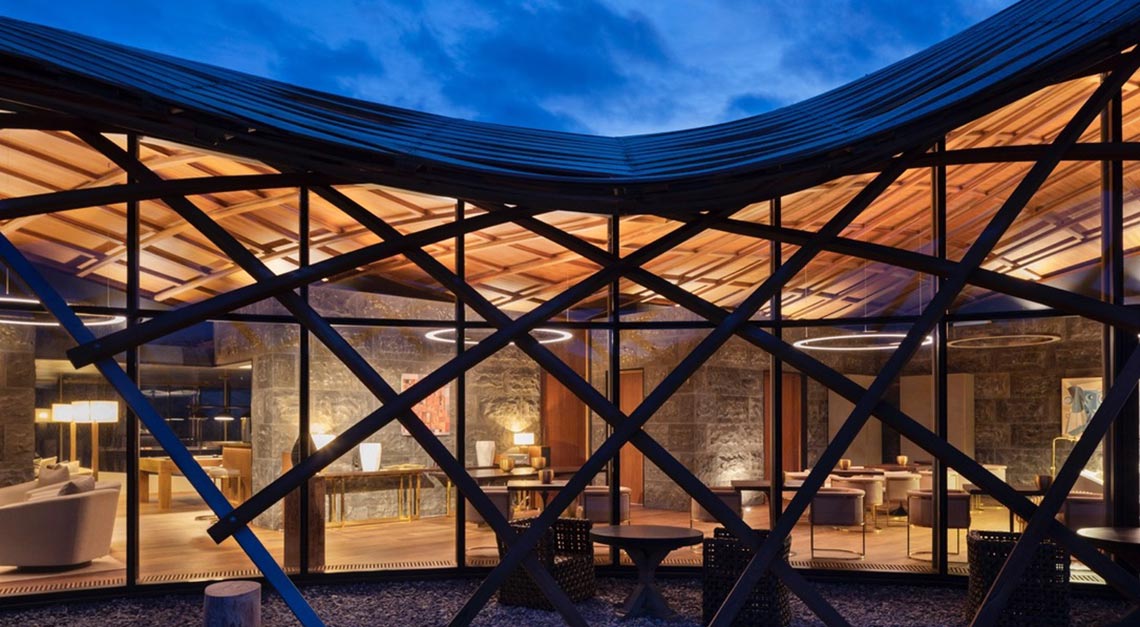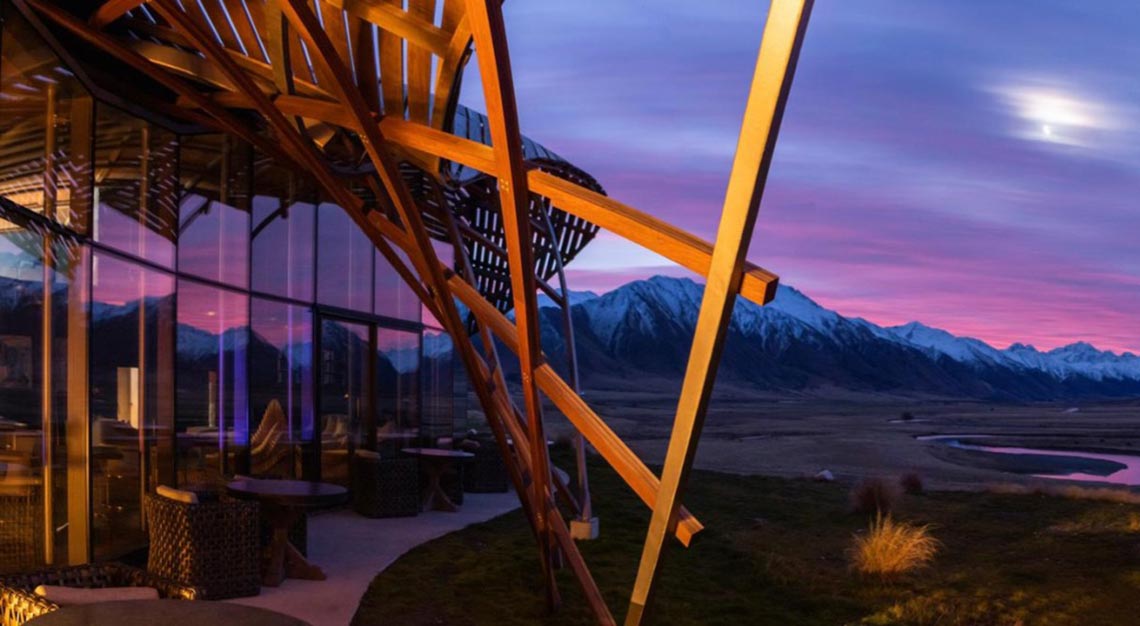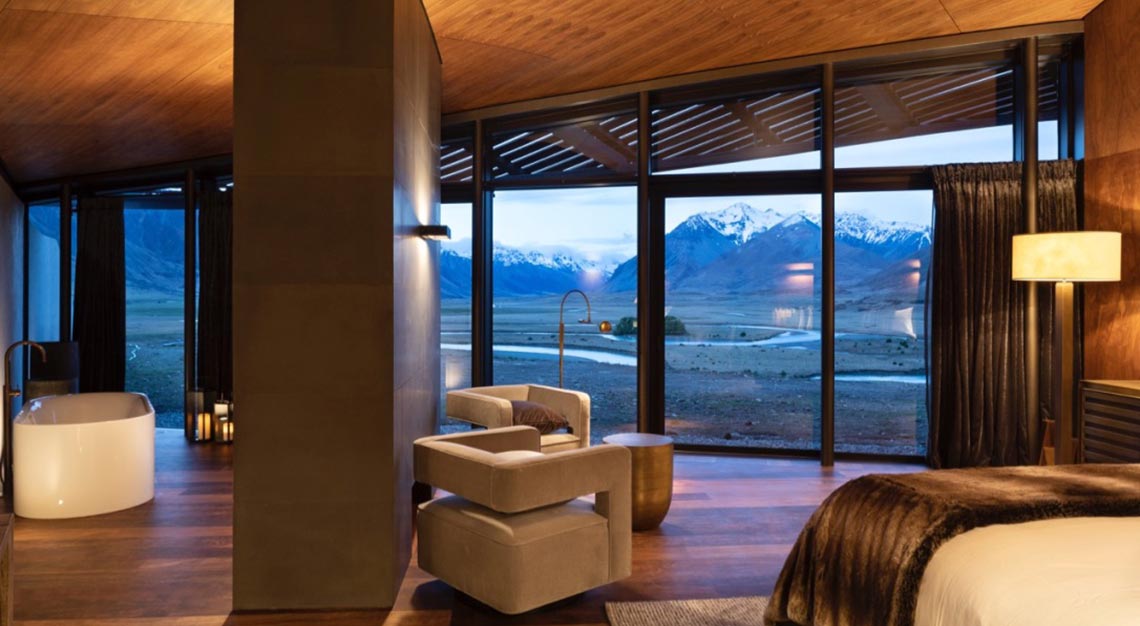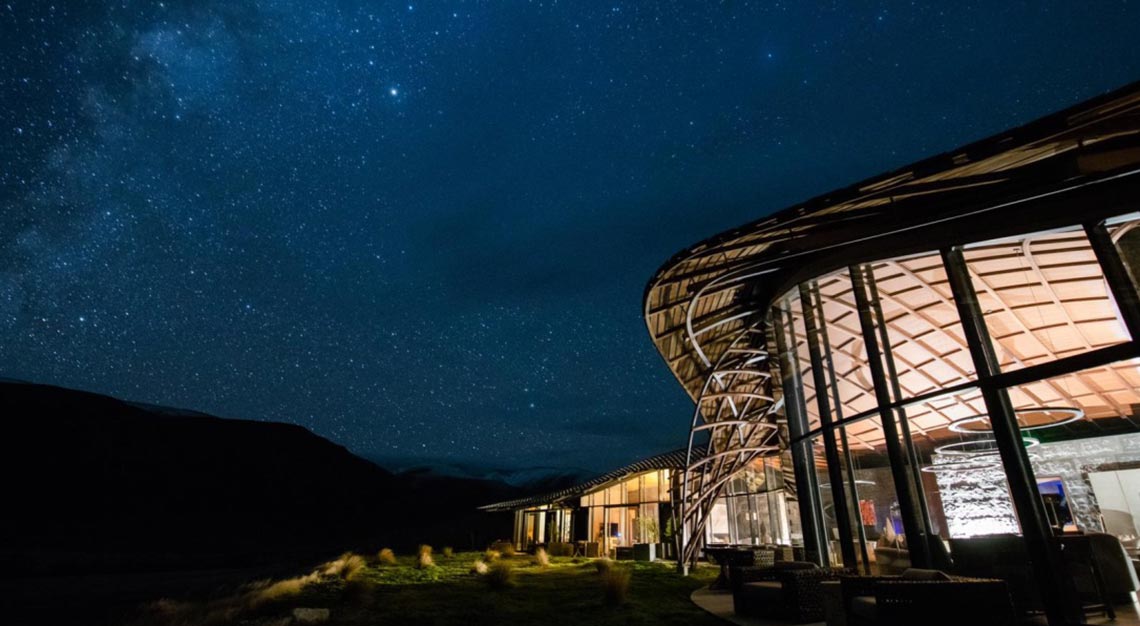 The Lindis
Why you should stay:
Ever come across buildings that've transformed a landscape, despite blending in perfectly well? That's what The Lindis is for Ben Avon Station. The architecture of The Lindis takes cues from its surroundings, the roof mimicking the gentle curves of the valley. Nestled on a valley plain, the landscape stretches for miles. You'll be spoilt with views of snow-peaked mountains, vast grasslands and the winding Ahuriri River that's a hot spot for fly fishing.
The Lindis uses natural materials in its interior, using just one type of stone and timber (spotted gum hardwood) throughout. The latter is coated in a variety of finishes to bring out its unique markings, and acts as the skeleton for the curved architectural framework. Not an easy feat, given that hardwood is notoriously difficult to manipulate.
A curved, narrow corridor takes you from one wing of the property to another, with a middle section accommodating a games lounge, reading corner, bar, dining room and living room. All five suites present the same view, but if you like a bathtub with a view, opt for either the Ben Avon or Dalrachney suite, which are located at the end of each wing.
Robb tip:
Ahuriri River is one of the best spots for fly fishing, so be sure to try your hand at it during fly fishing season. And given that the lodge is located a good 30 minutes from the nearest town, the best way to explore its surrounding is via gliding, which can be done from your doorstep with The Lindis' purpose-built airstrip.
The Lindis
1490 Birchwood Road
Ahuriri Valley 9412
New Zealand
Tel: +64 3 976 1589