Size Doesn't Matter
David Brown's path from earth-moving machines to more exotic ones came via an experience in a Ferrari Daytona. "I was at a classic car rally and was really looking forward to driving this car – until I did," says the man who took over his father's heavy plant machinery business before launching a Harley Davidson dealership.
"It was like driving a truck, with no modern comforts. And then it broke down. It looked fantastic, but the technology was very dated. Many classic cars of the past are wonderful in terms of styling, but by today's standards, they're mechanically awful."
That conflict led Brown to launch the Silverstone-based David Brown Automotive, to produce cars that are the best of both worlds: taking a donor vehicle and rebuilding it from the ground up, complete with modern interior, braking and engine systems.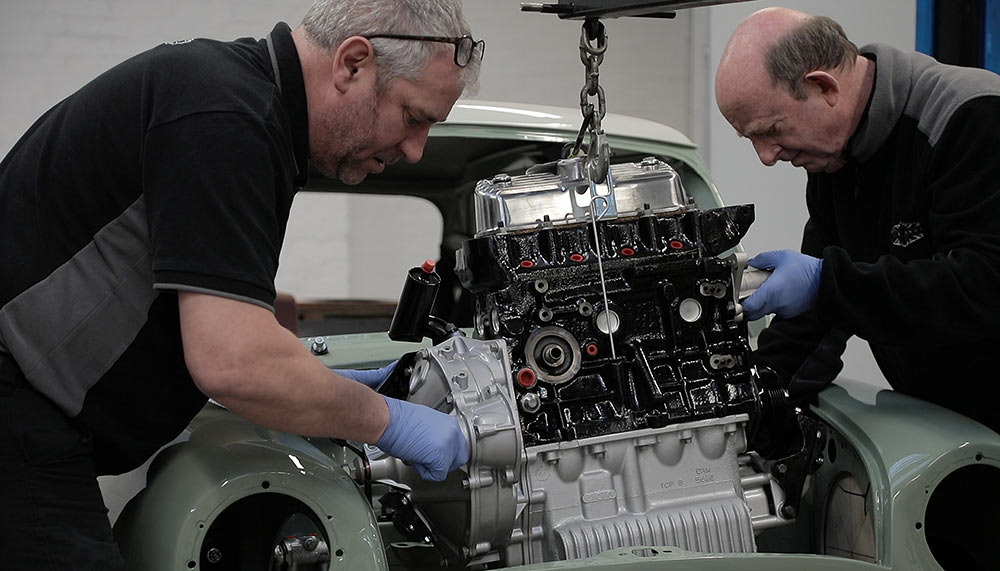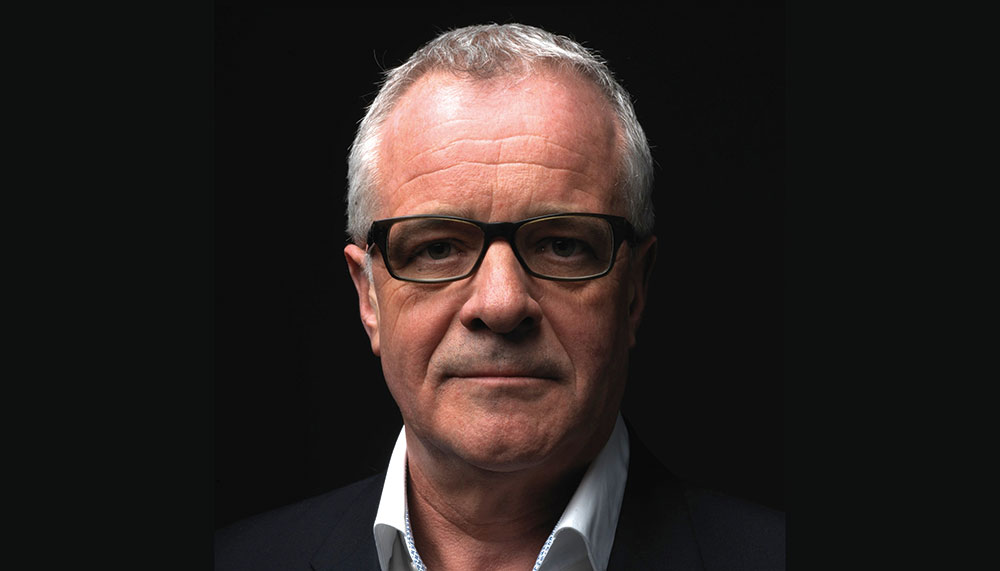 The Big Idea
It's not a new idea. Eagle, for example, is a British company that, since 2014, has done the same with the Jaguar E-Type (before Jaguar decided to do such the same itself). Brown's first offering was his Aston Martin DB5/6-based Speedback GT, which he decided to make on a commercial scale after having one built for himself by Envisage, a custom car-builder based in Coventry, UK.
But now, less expectedly, he's done it with the Mini. It's yours for £100,000 (S$175,000).
And that's the 1969 Mini, not the BMW Group's more recent, chunkier interpretation.
"It's effectively a restoration of an old car, but so significantly refurbished that, while some original components are kept (though using modern construction methods), many others are new," Brown adds. "It has a new bodyshell, for example. It's less a restoration as a reimagining. It's taking the original essence of Mini and then making it better. The challenge is always how far you can update a car while still retaining the character of the original."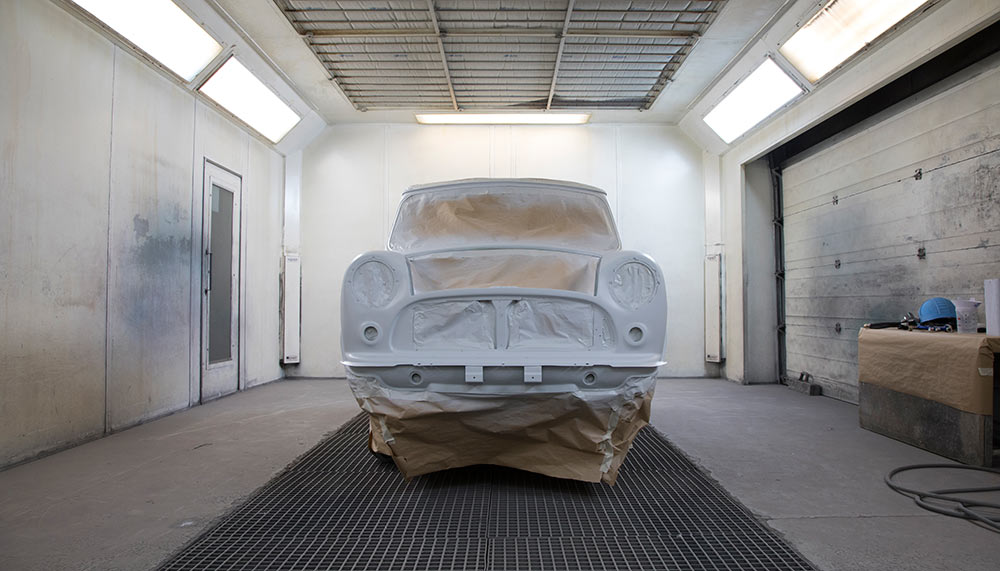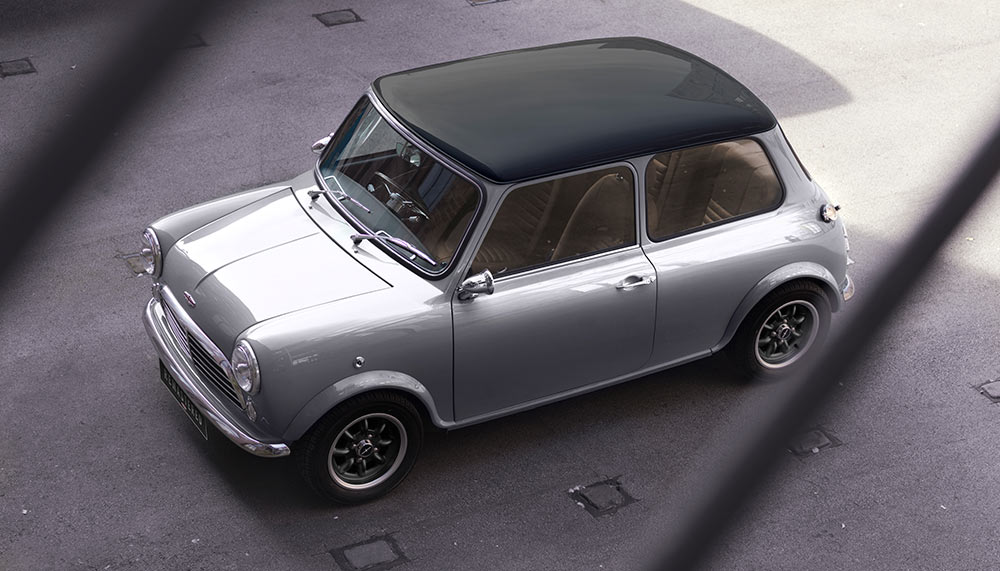 A Not So Mini Makeover
With that in mind, the David Brown Mini hasn't been souped up – buyers won't get any more horsepower for their money from the 1,275cc engine – they will get more torque thanks to modern engine management. The exterior shape is familiar but has been softened, with additional supports built in for improved rigidity, together with LED lights and a custom aluminium grille.
Brown compares the difference between his Mini and, say, a mint-condition original as that between a Rolex and a Timex watch. "They both do the same thing, but the Rolex does it in a more appealing way," as he puts it. "Our Mini just feels different to the original. You're paying for a much higher overall level of experience."
Brown concedes that the idea for his company was more hunch than big business endeavour. "Once I had my car built people just kept saying to me 'I'd love one of those' yet the decision to do it ourselves was based more on a belief than any specific reading of the market."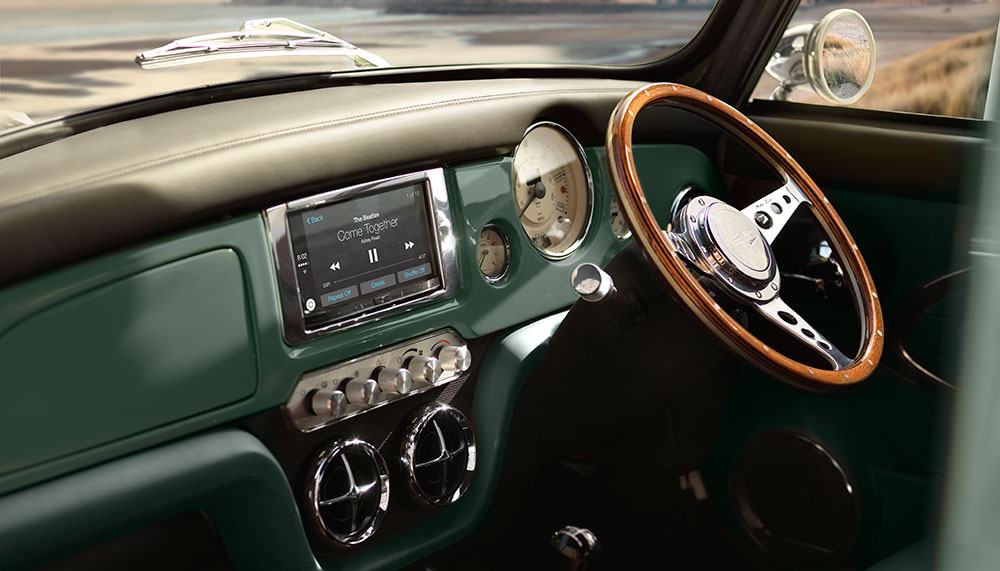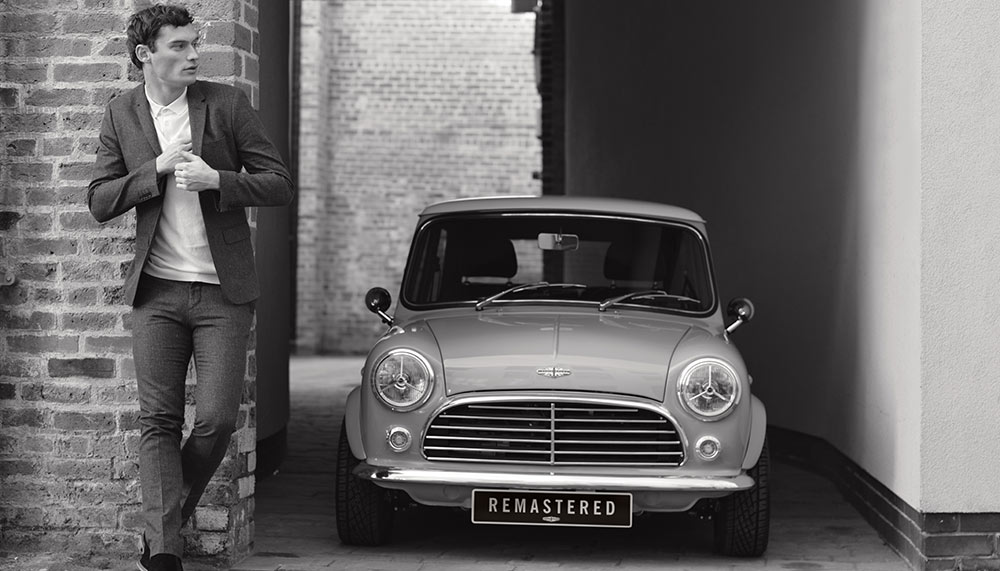 And yet it does seem to be riding a trend for rebuilt cars of yesteryear – and specifically the 1960s and early 1970s – that is part nod towards what Brown calls a "revolutionary period of freedom in design, which resulted in some of the most beautifully sculptural products, including cars".
Naturally Brown is looking to add a Mini Remastered to his own collection and expects to enjoy the same kind of improvements he found with the Speedback. "I had a DB5 for years and, while it's so fantastic in its style, well, it's not a great car – it's too complicated for its time, and yet without the reliability too," says Brown, whose views some petrolheads may find heretical.
"I like the look, but, driving modern cars too, I've become accustomed to a certain level of comfort and performance. And I'm not alone in that it seems."