What do you get when you put puffer jackets and a car together?
Moncler and Mercedes-Benz seemingly have nothing in common other than the first letter of their brand names, but come 20 February 2023, they will become the collaborators behind a joint creation.
The collaboration is a part of the Moncler Genius initiative launched in 2018 to move the Milan-based fashion house away from the two-season fashion calendar into monthly collections. In addition, it's a platform for partnerships with brands outside of the fashion industry. According to a statement released by Moncler, the initiative "merges two sets of brand codes together" resulting in "co-creation focused on human creative skill and imagination to make something each brand couldn't achieve on its own."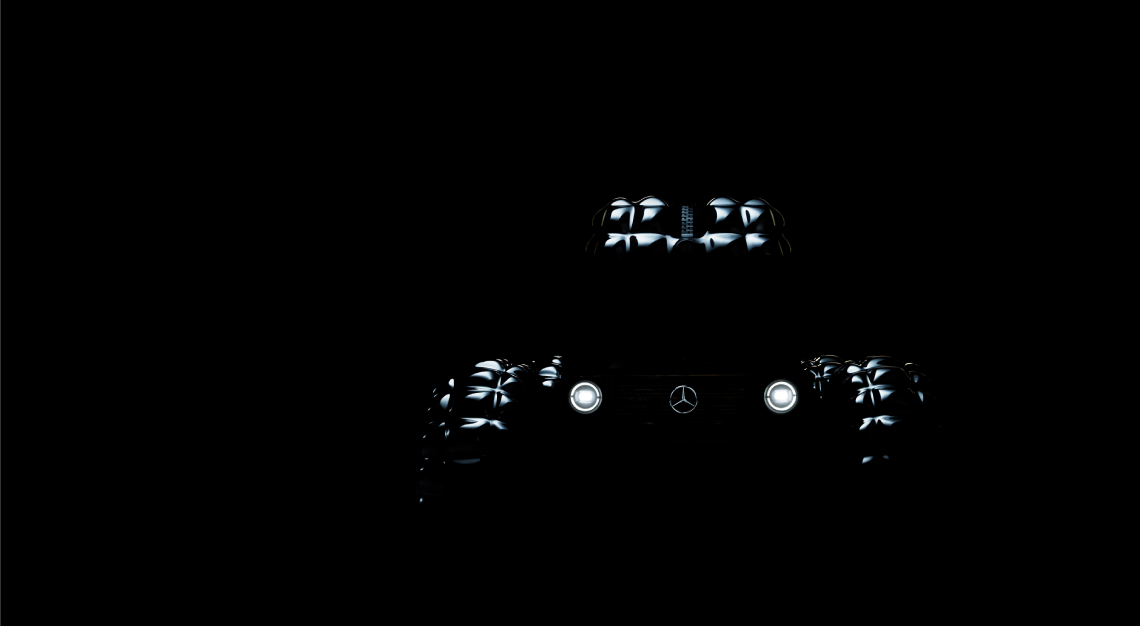 We will come to find out what it is that Moncler and Mercedes-Benz couldn't have achieved on their own. For now, teaser images released by the two brands show parts of a Mercedes-Benz car clad in Moncler's signature puffer material—could this be as close to the Transformers as we could get in real life?
Touted as a unique art piece created by Mercedes-Benz's chief design officer Gorden Wagener, the mystery will be revealed at Moncler's The Art of Genius live show during the upcoming London Fashion Week. The unveiling will also be broadcasted live on Moncler's website.
In addition to the masterpiece created with Mercedes-Benz, the show will also unveil the collaborative collections Moncler Genius has lined up this year with personalities and brands such as singer Alicia Keys, Jay-Z's entertainment company Roc Nation, and Adidas Originals.