All you need to know about the latest drops, collabs and happenings in luxury fashion this month
We get it: It's tough being a full-time fashionista, especially when the shifting fashion landscape ebbs and flows with fresh tidings of new drops, collabs and happenings on the daily. Let this ongoing column efface the noise and soothe out the fluff, so you're left with only the latest and greatest that's taking the realm of luxury fashion by storm. This month, we're feeling good with Versace and getting glitzy with Manolo Blahnik.
A new beginning for Pharrell Williams at Louis Vuitton
It's the start of a new era of luxury fashion at Louis Vuitton. Following his debut runway show during Paris Fashion Week, men's creative director Pharrell Williams has cast Rihanna in his first campaign for the maison. Lensed by Japanese photographer Keizō Kitajima, Rih rocks vibrant, monogrammed Speedy bags with sheer swag. One of the first luxury bags Pharrell ever owned, the line was also one of the brand's most popular designs during the early-to-mid 2000s. Created with a novel silkscreen monogramming process, the new Speedy bags boast a blurry, hand-painted-like effect.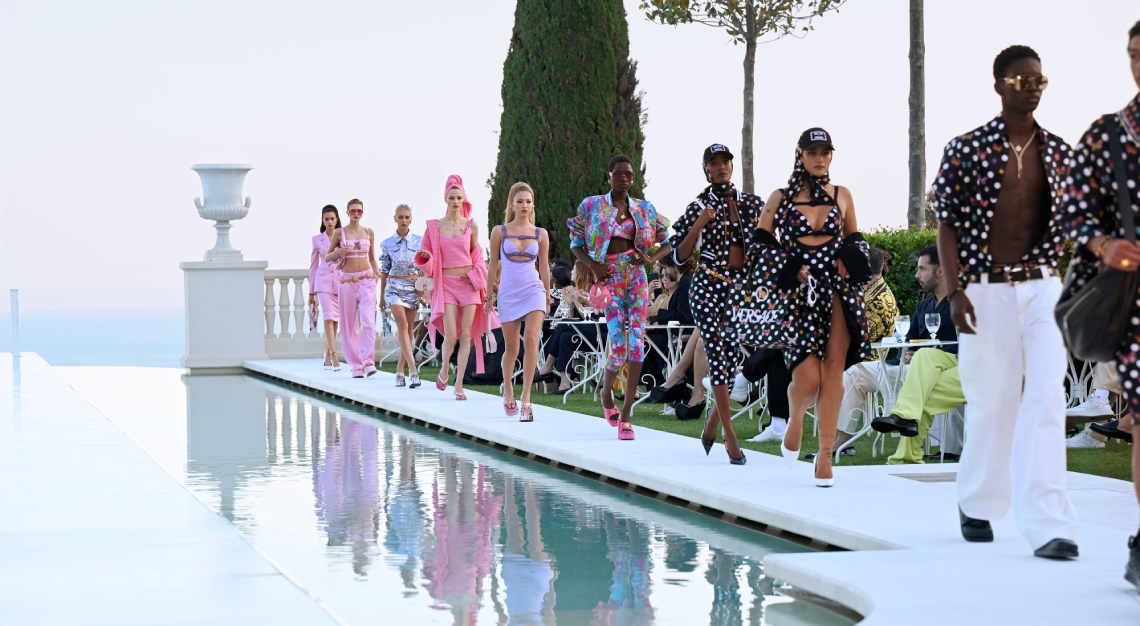 Feel good with Versace and Dua Lipa
Presented at sunset in a picturesque villa in Cannes, Donatella Versace's co-designed summer collection with Dua Lipa is all about sass and glamour. Past collections have been reinterpreted as feel-good summer essentials, including an archival metal mesh that's been updated with crystal. The house's 1995 Butterfly & Ladybugs print has also been reworked onto cropped leggings, bandeau tops and body-con jumpsuits.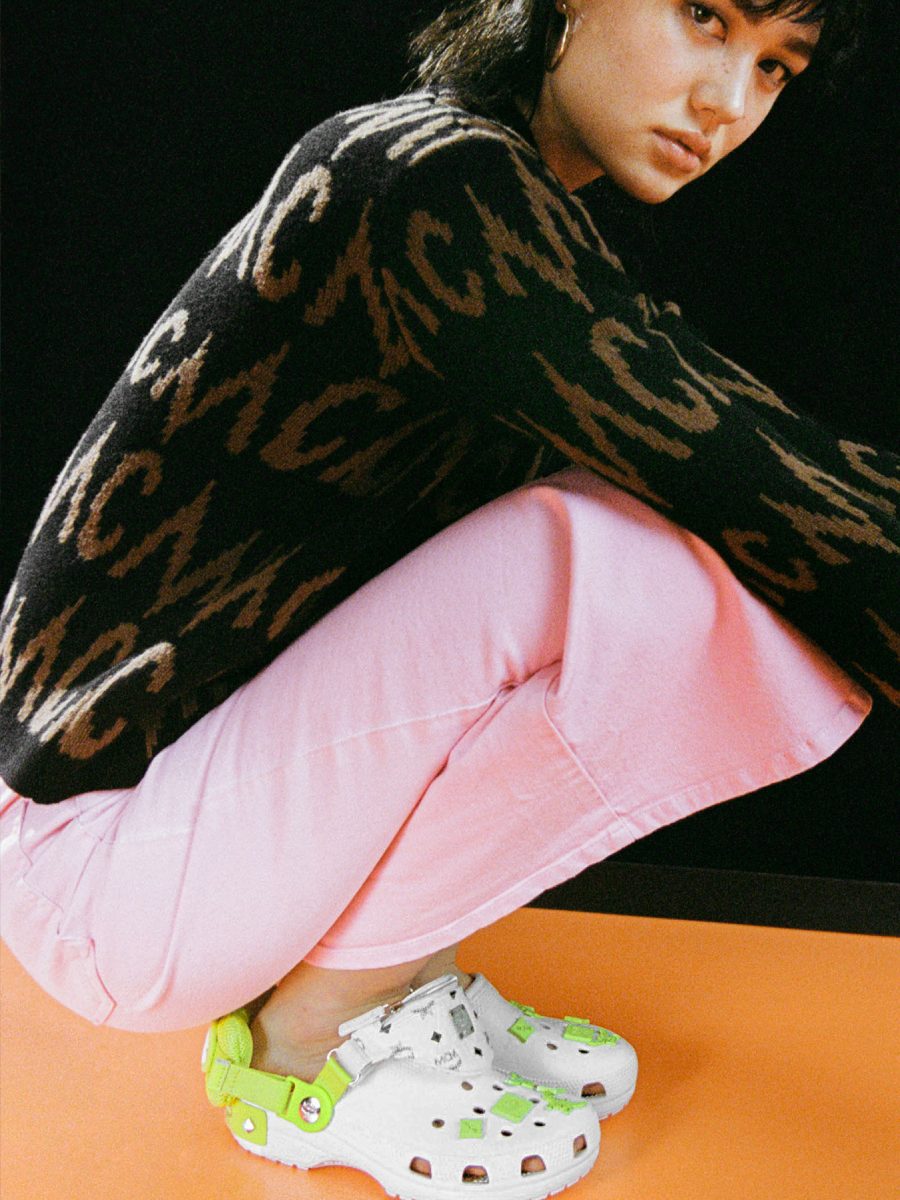 Crocs goes high fashion with MCM
If you aren't already one of the croc-obsessed, then it's about time you cop yourself a pair of these designer Crocs by MCM. For their second collab, the duo have introduced a Crocs Clogs rendition in white and lime green, as well as a khaki and black variation. The mini belt bag is functional, too, and can be easily worn as an accessory. Complete the get-up with exclusive Jibbitz charms, from laurels and Bavarian diamonds to brass plates and MCM lettering.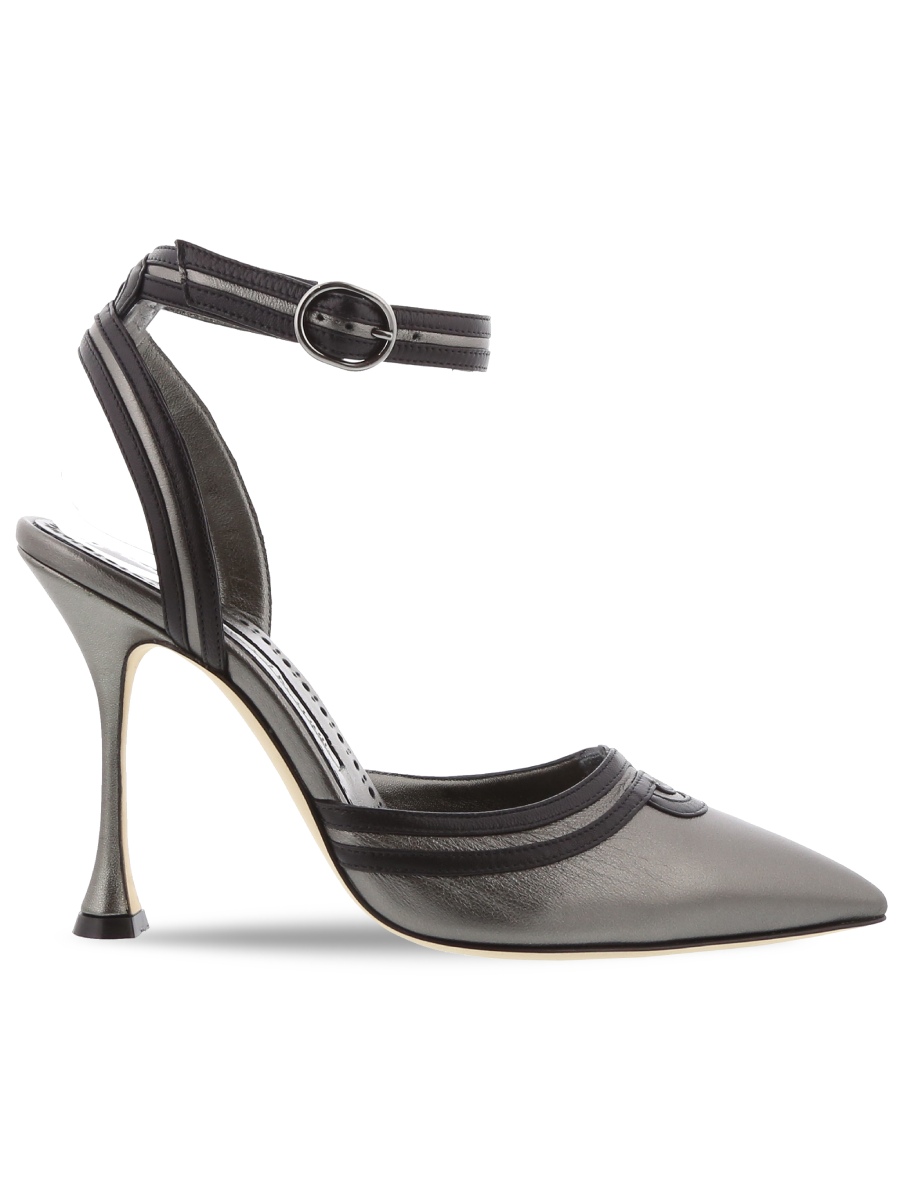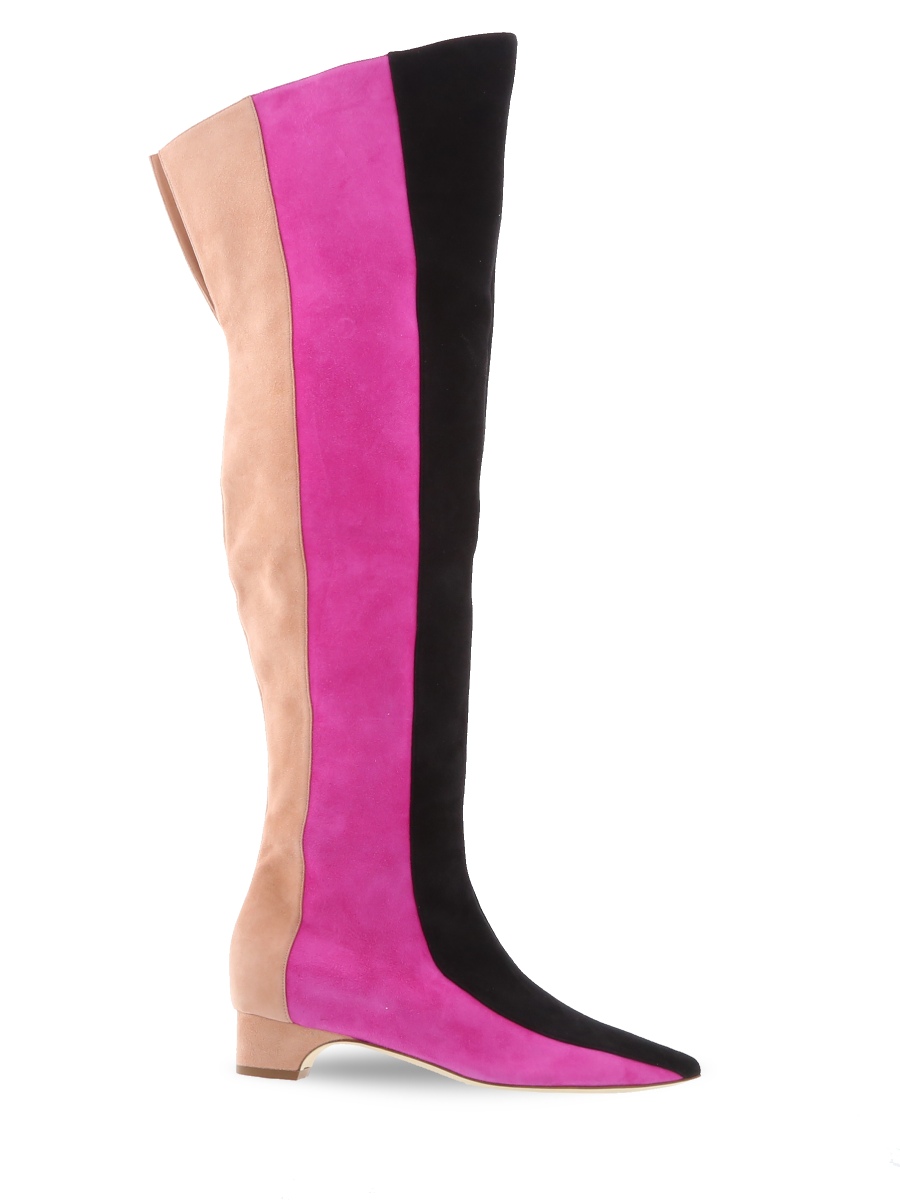 Get glitzy with Manolo Blahnik
Manolo Blahnik is known for his bold, eclectic designs, and that's no different with this season's new collection. We're particularly taken with the looping figure-8 motifs on the Chonga pump, and the ornate floral crystals on the Vedada sandal. Reflecting a 60's aesthetic, the graphic Chicuyu go-go boot stands out for its chunky, contrasting stripes.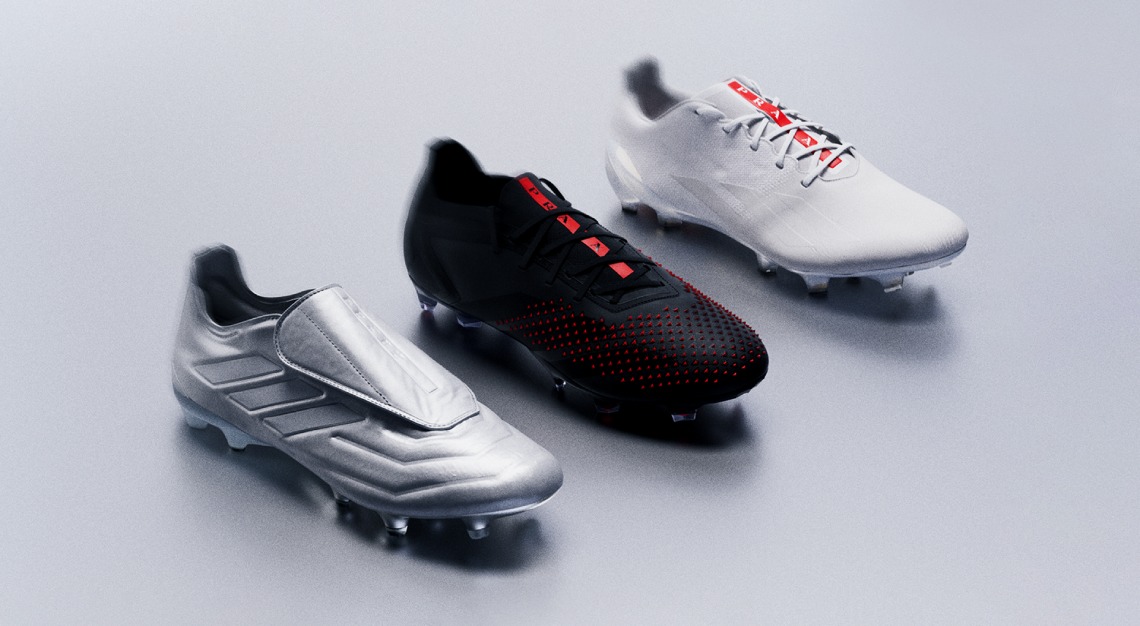 Catch the football fever with Prada and Adidas
Of all the previous Pradidas collabs, the new Adidas Football for Prada collection is the most fun and futuristic yet. Sure to drive all football fanatics wild, the new range comprises the high-performance Copa Pure, Predator Accuracy and X Crazyfast. Elevated by the refined Prada code, the boots come in sleek silver, black and white colourways. Whichever pair you get, rest assured that your toes will twinkle the brightest out there on the pitch.