The super sedan will also be available with an internal-combustion engine
A bolt of lightning is headed for the BMW M3.
The next generation of the super sedan will be available with a fully electric power train, according to Inside EVs. Unfortunately, the wait for a battery-powered version of the storied nameplate won't be short. The EV isn't expected to debut until the decade's second half.
BMW board member and head of development Frank Weber confirmed the marque is working on an electric M3 during a recent press event in Portugal. "The next M3 will be battery-electric, fully battery-electric," the executive told the gathered journalists. He didn't go into more detail but did say that the model will still be available with an internal-combustion engine for those not ready to go electric just yet.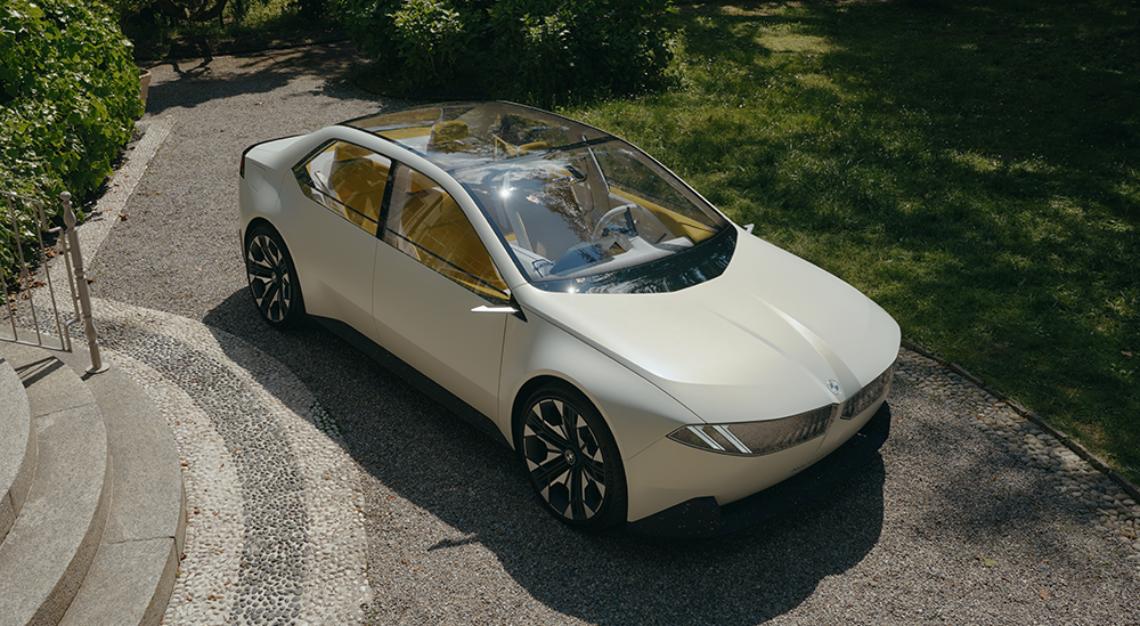 The confirmation comes just one week after BMW unveiled the Vision Neue Klasse concept. The sleek EV has a minimalistic design inspired by the original Neue Klasse sedan and coupe line from the 1960s, with some vital modern flourishes, including a forward-slanting 'shark nose' and illuminated kidney grilles. The most impressive feature, though, is a greenhouse-style cabin that includes a 'Panoramic Vision' display that projects vehicle and journey information into the driver's line of sight.
The current thought is that the electric M3 will be built on the Neue Klasse platform, according to Motor Trend. The concept's debut was light on technical details, but the magazine expects the electric super sedan's powertrain to feature four motors, one on each wheel, giving it all-wheel drive. No one knows how powerful the vehicle will be, but a source told BMW Blog that the setup will likely generate around 700 hp, making it significantly more powerful than the current M3. One thing we do know for sure about the platform is that it will utilise new battery cells that the brand claims offer 20 percent more energy density, 25 percent more efficiency and 30 percent faster charging.
BMW did not immediately respond to a request for comment from Robb Report.
Little is known about the future gas-powered M3, either. Inside EV suggests that it will likely feature a modified version of the current model's twin-turbocharged 3.0-litre inline six. It's easy to see why the brand might not be ready to say goodbye to the engine just yet. In the top-of-the-line M3 Competition xDrive, the mill produces 503 hp and 649 Nm of torque, allowing the car to rocket from zero to 100 km/hr in just 3.4 seconds and hit a top speed of 289 km/hr.
This article was first published on Robb Report USA