The LM's rear cabin has self-adjusting climate control and a 48-inch TV for work or play
Lexus doesn't see any reason why a minivan can't be glamorous. 
Toyota's high-end marque unveiled the second-generation LM, or "Luxury Mover," at Auto Shanghai 2023 on Tuesday. The vehicle may resemble the minivans you rode in as a kid, but there are a number of key differences, the main one being who's behind the wheel. That's because the LM is meant to be driven by a chauffeur. 
Introduced in 2019, the LM is the Lexus-badged limousine version of the Toyota Alphard, which is primarily sold in Asia. Minivans aren't the sexiest vehicles, but that hasn't stopped the model from becoming a hit in China, the only market where it is currently sold. It would appear that both Toyota and Lexus want to see if its success can be replicated elsewhere, as the van's second generation will be sold globally, with one glaring exception—the U.S.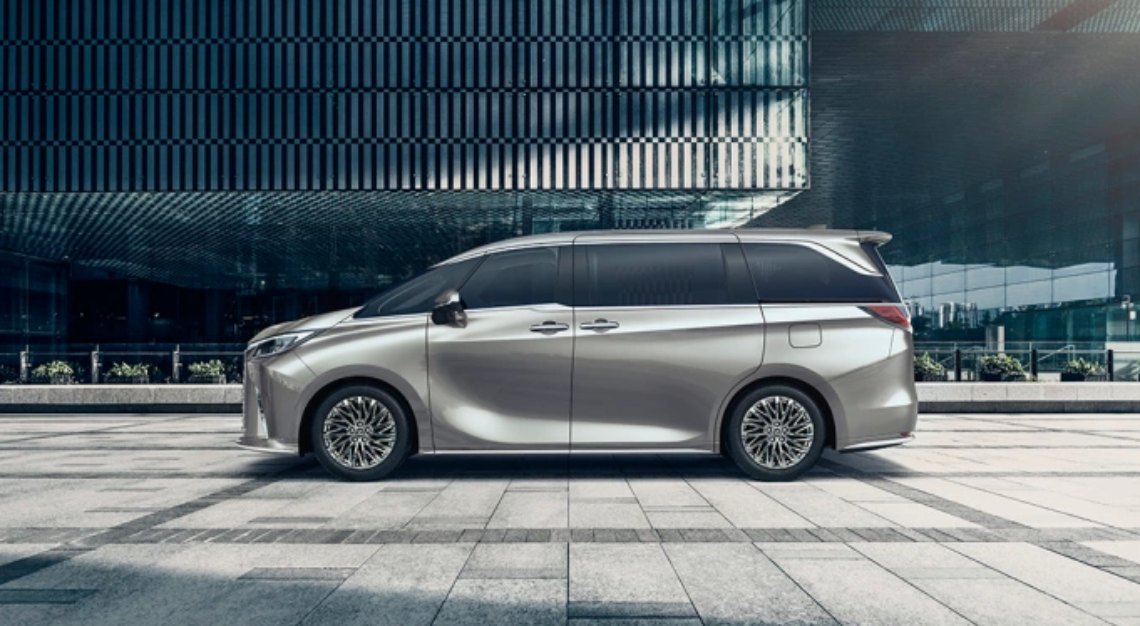 Unlike most luxury vehicles, the LM's exterior appears to have been something of an afterthought. It really does look like any other minivan, down to its sliding rear doors. Lexus's design language does shine through, though, especially up front. The front facia features Lexus's angular headlights as well as the biggest version of its trademark spindle grille that we've seen yet. It should be noted that the spoiler coming off the roof is a nice (and unexpected) touch. 
No one is buying the LM—or any minivan, for that matter—because of its looks, though. They're buying it for the comfort of its interior, and that's one area where this vehicle can't be matched. The LM is available in two seating configurations. The first features three rows and can seat up to eight. The second, and the one that really caught our attention, has two rows and room for four. 
It's this two-row LM that's meant to be driven by a chauffeur. Its spacious rear seating area comes with all the luxury amenities you can think of, including two cushy airline-style reclining seats with leg rests, a refrigerator and a climate control system that uses sensors to constantly adjust cabin temperature. The most appealing features, though, are an Active Noise Control system that muffles unwanted sounds and a 48-inch HD monitor that you can use to watch movies or take video calls. 
The LM is far from Lexus's most powerful vehicle, but that shouldn't matter to those not doing the driving. There are two hybrid power trains to choose from, though. The first pairs a turbocharged 2.4-liter inline-four with an electric motor, while the second pairs a 2.5-liter inline-four with an electric motor. Both offer all-wheel drive. The van has 50 percent more torsional rigidity than the last generation LM and an adaptive suspension, which should help ensure the smoothest ride possible. 
Lexus hasn't announced pricing for the next-gen LM, but it's easy to imagine that it will be quite expensive. The van is expected to launch as part of the 2024 model year class, so expect more info soon. And who knows, if it proves to be a success in its new markets, maybe it will eventually end up making its way to our shores.