A seasonal offering, at the chef's behest
Editor's note: For more Date Night stories, click here.
Sometimes an overseas trip might stoke the kindling of romance. A little distance across waters and time spent together might make the heart go fonder. But what if you're land-bound? What if you're anchored stateside? How about a little trip to the local Japanese restaurant like Kappo Shunsui for an experience almost close to flying over to Japan?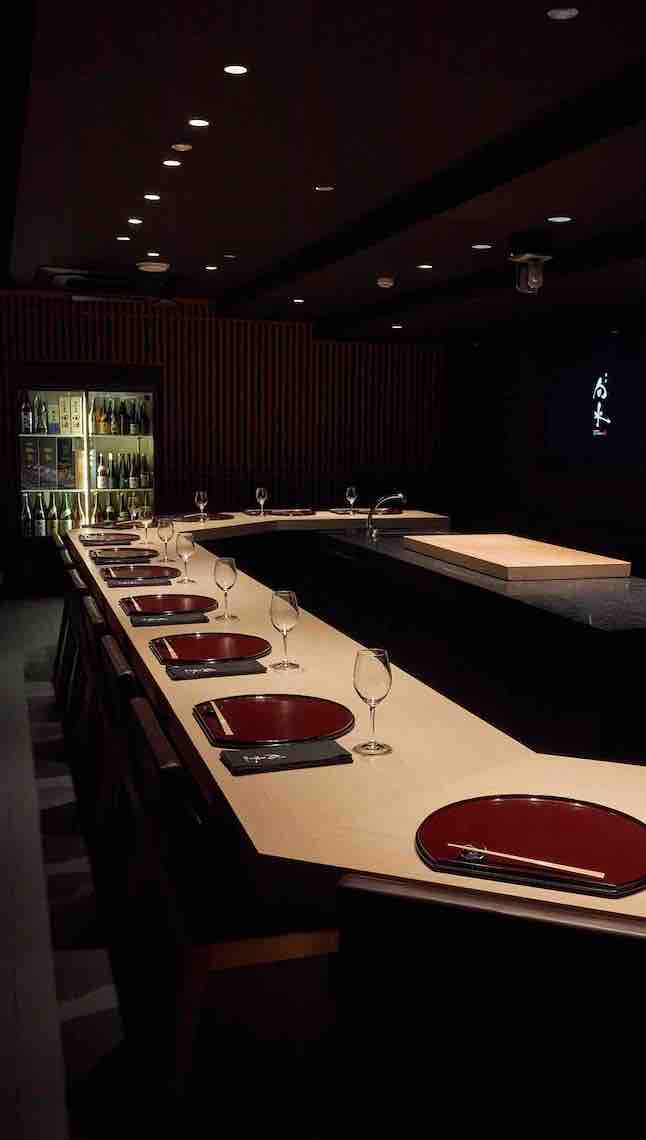 But first, you'll find an unassuming door adorned with a delicate flower, Kappo Shunsui is a culinary gem tucked away on Hongkong Street. Enter into a dimly lit corridor and you'll come to an intimate 12-seat dining room. Here, chef Shimuta "Shim" Kunihiko awaits. This is a dinner and a show, with an assist from the cameras trained at Shim, where diners can see how he prepares the food on the counter on the two hanging TVs that flanks him.
We opted for the Kacho Seasonal Omakase course and we begin with a welcome drink. This is a staple of Kappo Shunsui as Chef Shim leads in a rousing kanpai and we down our drinks as he starts preparing the course beginning with the amuse bouche that's simply called Ice-Cream. Shiroebi (white shrimp) and caviar fill the crunchy cone. It is gone in one swift bite. Chef's signature appetisers, a trio of dishes that's inspired by the current summer season: the first is the Hamaguri (hard shell) dish, where the brine of the meal is balanced out with the smoked hojicha and the rich umami-ness of the hojicha miso. With a shot of hojicha to cleanses the palate, we go proceed to the Lemon Bowl—a literal lemon skin with the flesh scooped out and replaced with ark shell and a strangely sweet spiny lobster. The dashi vinegar jelly, along with frozen lemon powder as a sauce, gives it the tartness that further lifts the dish. Completing the triumvirate is the kinki—a fatty thornyhead fish that is slathered in green peas sauce. I'm not a pea fan but the verdancy of the plate was enticing and the finely ground jus went down just fine.
Sashimi is next: expertly sliced fleshes of belt fish; golden eye snapper; bluefin tuna fatty belly and the mysterious item blanketed by a  konbu marinate paper (which can be eaten). Within its folds is… chicken grunt, which me and the plus one assume is the chicken's behind but it's actually isaki, a small fish that's usually found in the summertime. A white fish, it's strangely pinkish-red flesh is apparently a staple in many sushi offering.
The next portion is the shabu meal. Featuring kegani (hairy crab), with robust and sweet pieces of crab meat is served in a rich broth. Crab liver is added to the mix to give it a chewy texture. The grilled dish follows—an seared surf clam and blackthroat seaperch that are grilled over a binchotan, adding an earthy nose.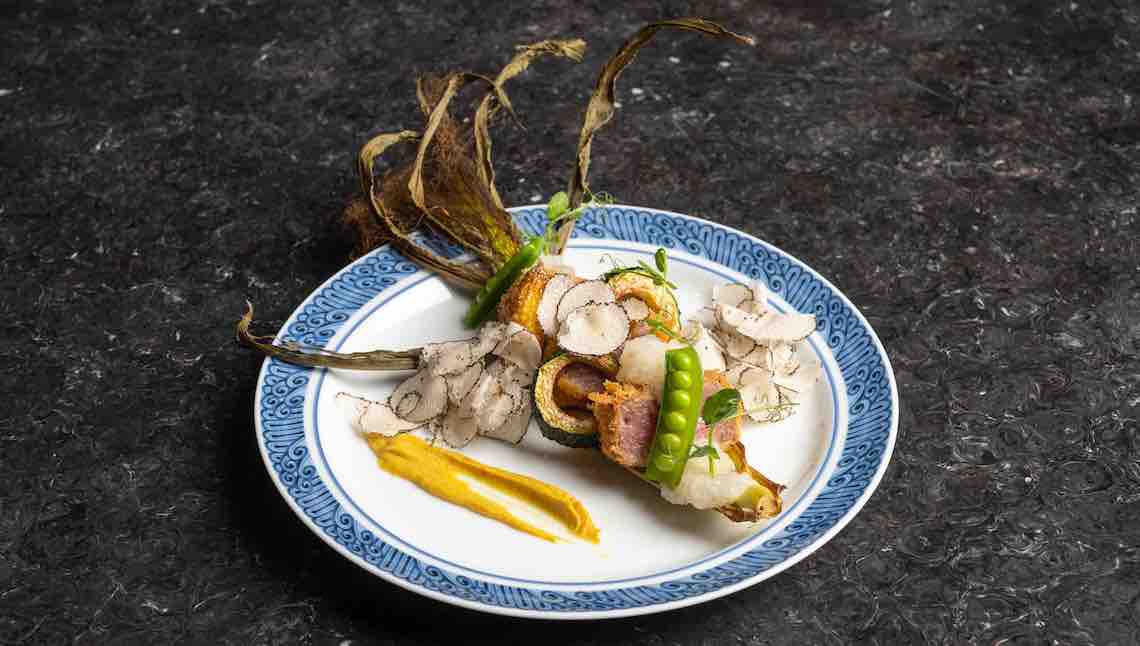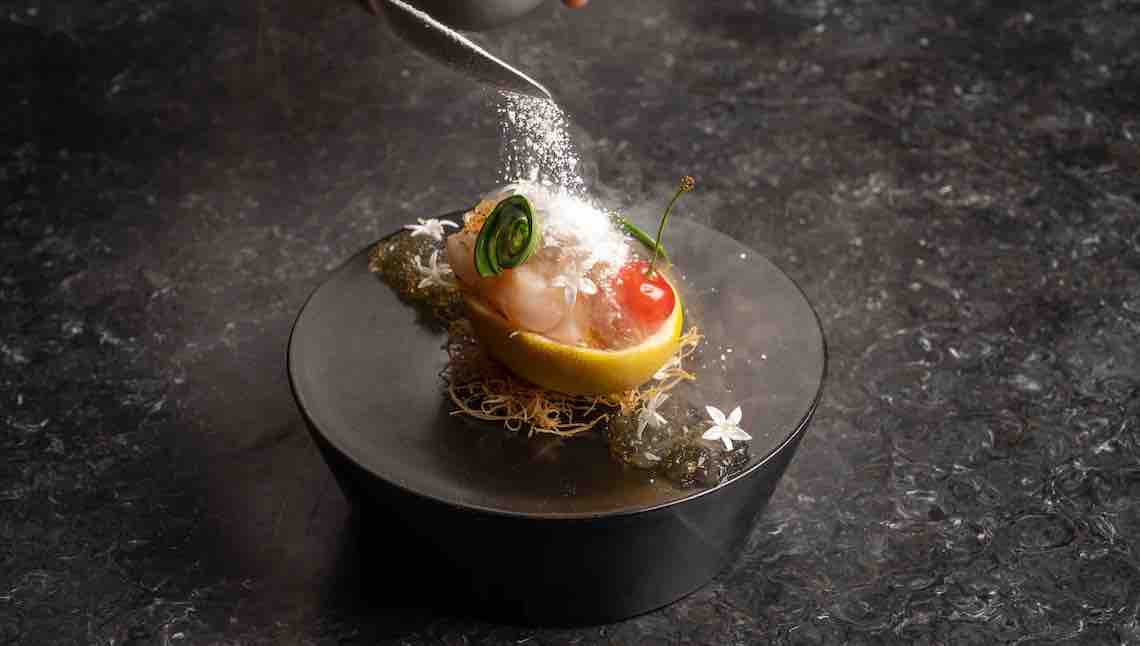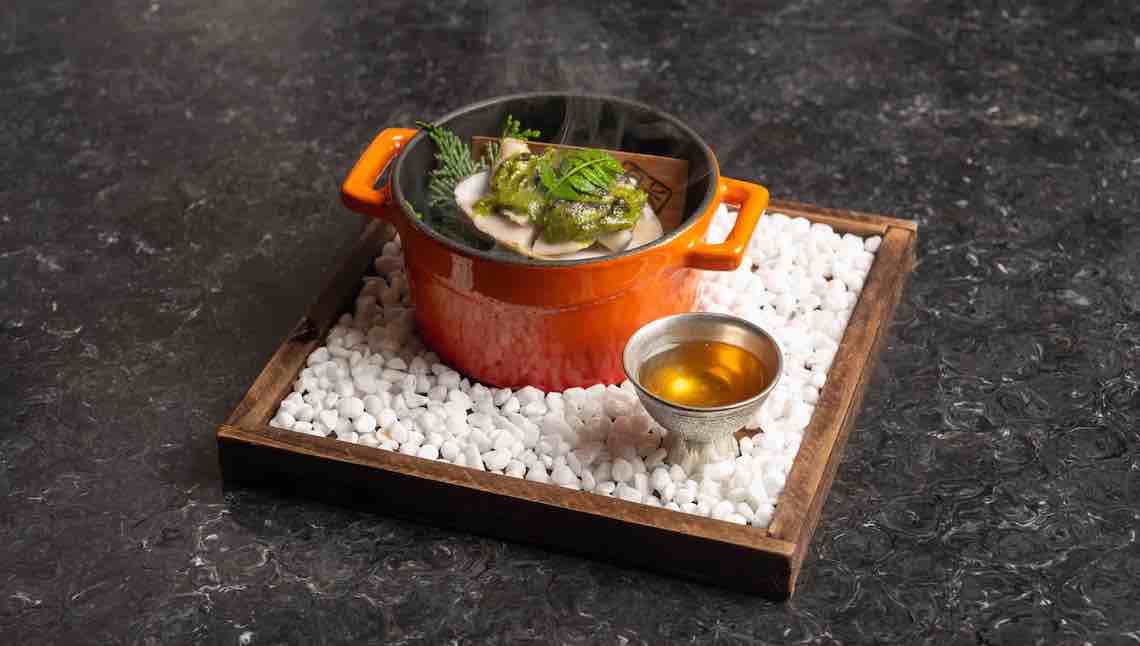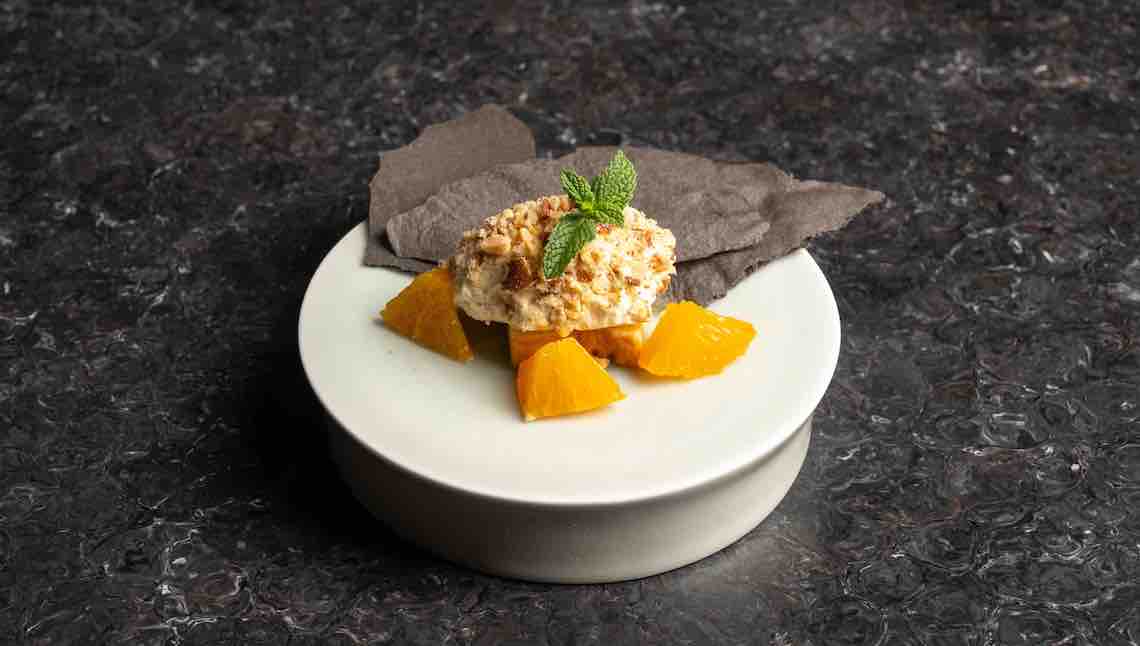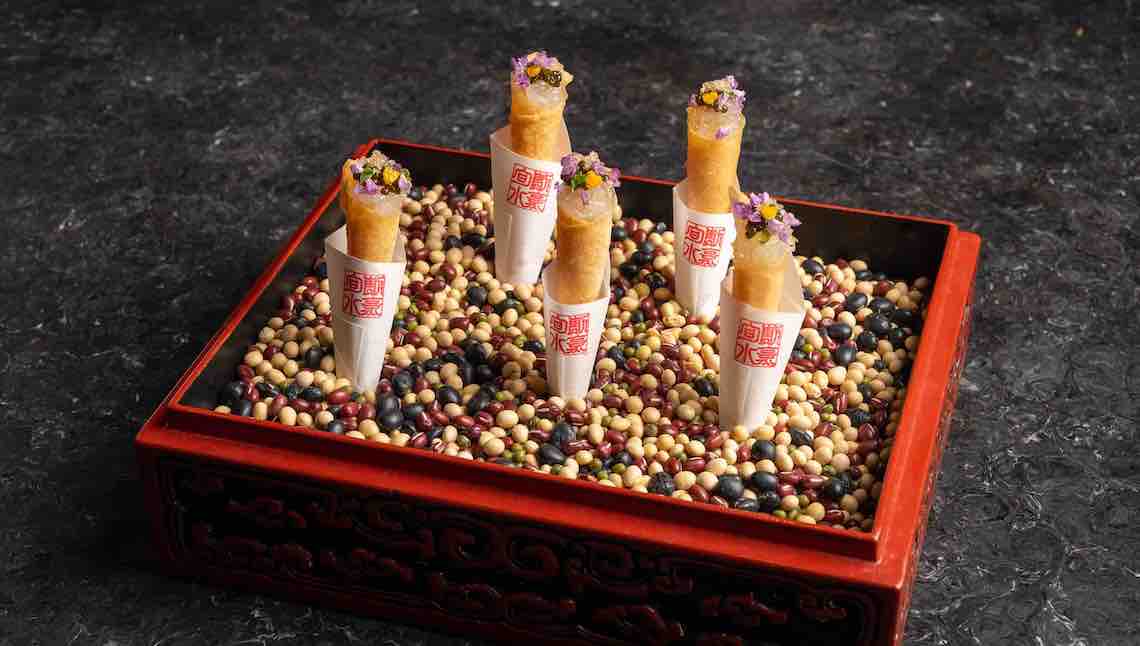 Conger eel is the deep-fried portion of the course. It's topped with a serving of murasaki uni. An A5 Miyazaki qagyu tenderloin is our main dish. Seared briefly before it rests on a bed of grilled baby corn stalks (also edible!), black truffle shavings and drizzled with an onion sauce.
A rice dish signals the penultimate conclusion to the evening with a kegani (hairy crab) cooked and mixed in with rice in a donabe. We end with two dessert dishes: a matcha green tea and a strawberry mochi and a white sesame ice-cream that Chef Shim mixes from scratch with liquid nitrogen.
It's a lovely evening, to watch your meal being prepared; making the affair all the more an intimate one. Add a sake pairing to the course and you're in for a culinary jaunt to a Japan summertime. When you're finish, Chef Shim and the staff will escort you to the door, where they will strike a flint—a symbolic act to chase ill luck away as you leave.
Kappo Shunsui
17 Hongkong Street 01-01
Singapore 059660
Tel: +65 9171 5592