Zafferano elevates the Italian dining experience with a view. But, who cares?
When I was younger, I was taken to dine at the Post Office Tower – then the tallest building in London. It had a restaurant on the 34th floor that revolved, and I remember finding the experience quite magical. The problem is that I can't remember what I ate, although I do recall my fellow diners being mightily disgruntled at what they felt was ordinary, overpriced food.
That's the thing about restaurants with great views. They probably feel that they don't have to bother much with anything else – perhaps on the basis that diners would be so distracted by the surroundings (the Post Office Tower restaurant managed a 360-degree turn in about 23 minutes, so there was plenty to see, again and again) that they wouldn't even notice that they were being served seven different kinds of slop.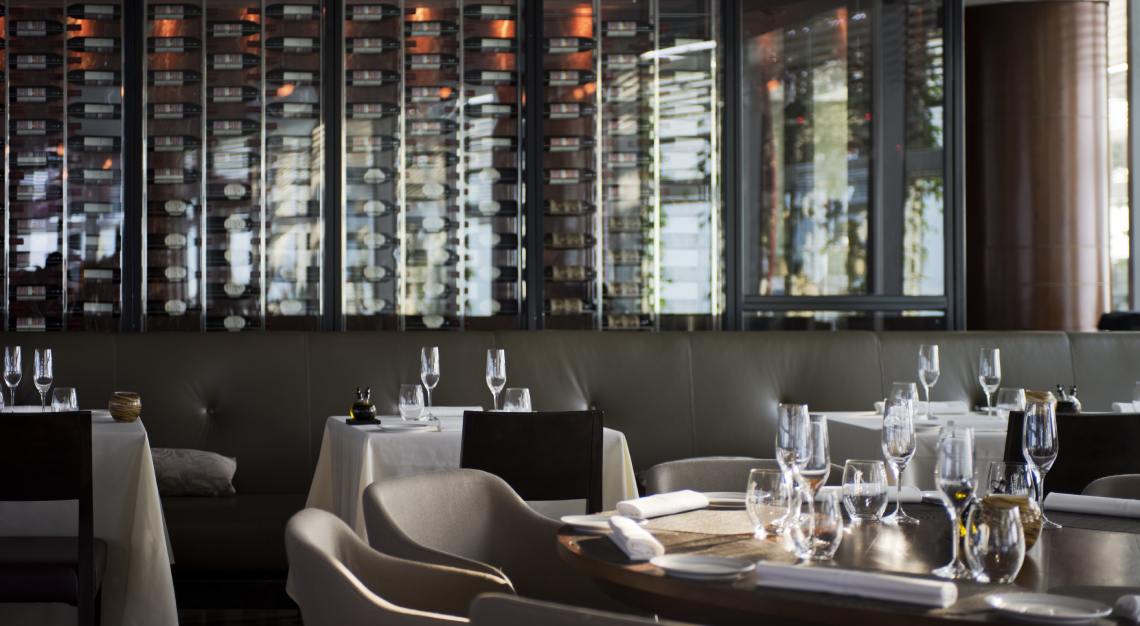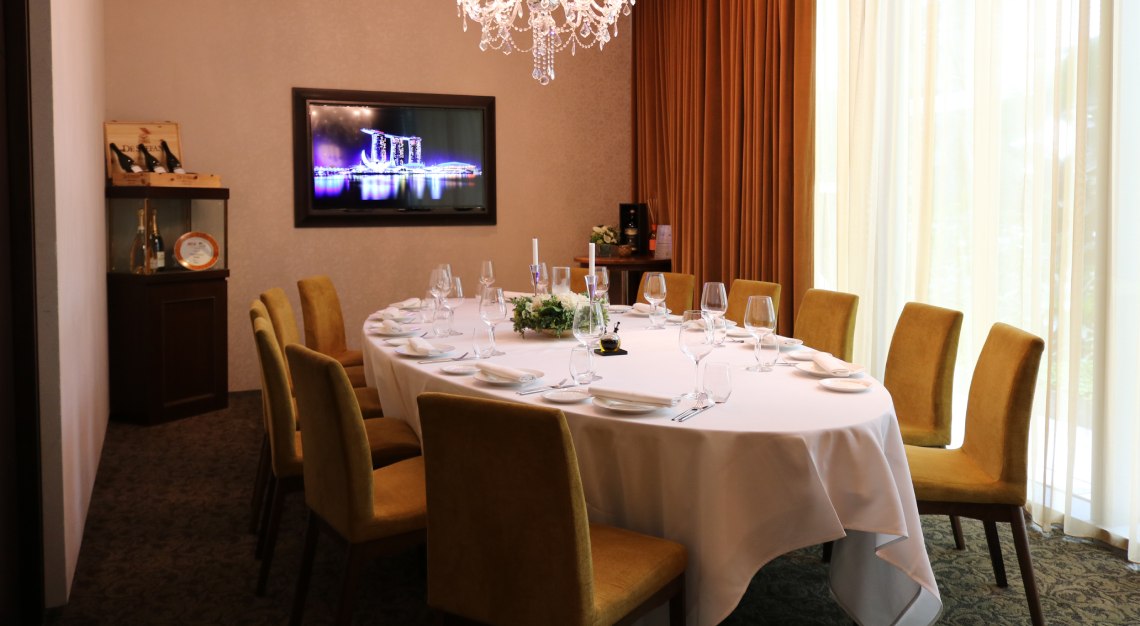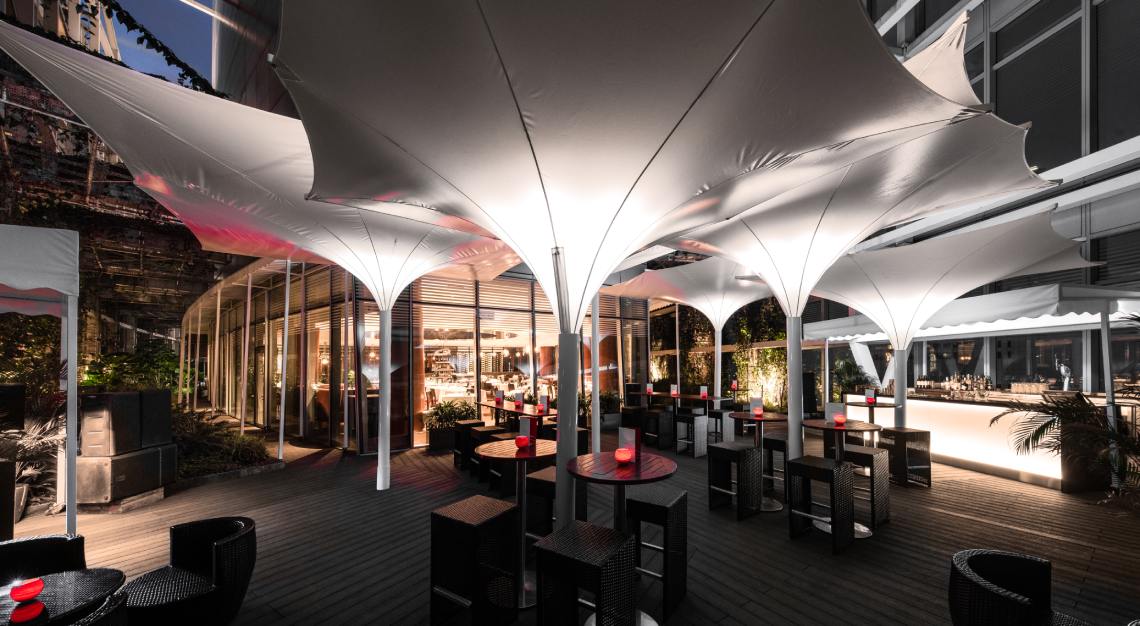 I am delighted to be able to announce that diners will find no such issues at a high-in-the-sky Singapore restaurant that has been around for a while as a redoubtable destination, but is now ready to give discerning diners an even more rewarding experience – without even having to look at the panoramic views from the 43rd floor of the Ocean Financial Centre. There's a new ladle slinger in town and at the helm of Zafferano, and he's creative, ambitious and already has a deft touch with the spatula despite being on the right side of 30.
Introducing Milan-born, Naples-raised, Andrea De Paola, a charming young man with an evident enthusiasm for Italian food, but with the derring-do to imbibe the culinary spirit of Asia and incorporate it, lovingly, into a traditional cuisine. It's not 'fusion' as such – we've all become bored up to our eyeballs with that concept – but there are local elements in the overall composition of many of his dishes that have been applied with an adroitness that chefs twice Andrea's age wouldn't be able to pull off.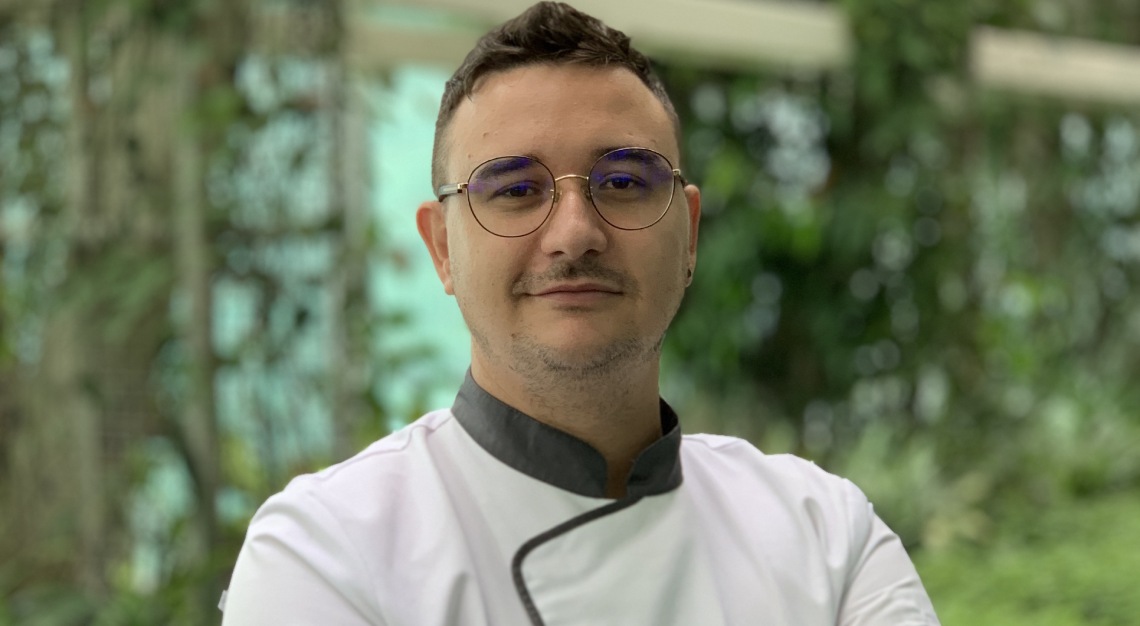 The Fegato D'oca (foie gras pâté, beetroot done three ways and raspberry Vincotto) is a triumph – the liver is 'cured' for three days (marinated in Martini, marsala, salt, orange peel and sugar). Turned into quenelles, the foie gras is then given a beetroot gel coating that is divine in both taste and texture.
If that doesn't grab you, how about the Carciofo (roasted artichoke, cheese foam, hazelnut and smoked Yamanashi egg yolk) that looks as delightful as it sounds, and tastes even better. The egg is smoked with rosemary, thyme and 'lit-up' applewood – three to four times over the course of an hour – and is quite deliciously creamy and rich, combining beautifully with the artichoke heart that's poached in white wine and vegetable stock, blast chilled, and then grilled in a charcoal oven over almond wood.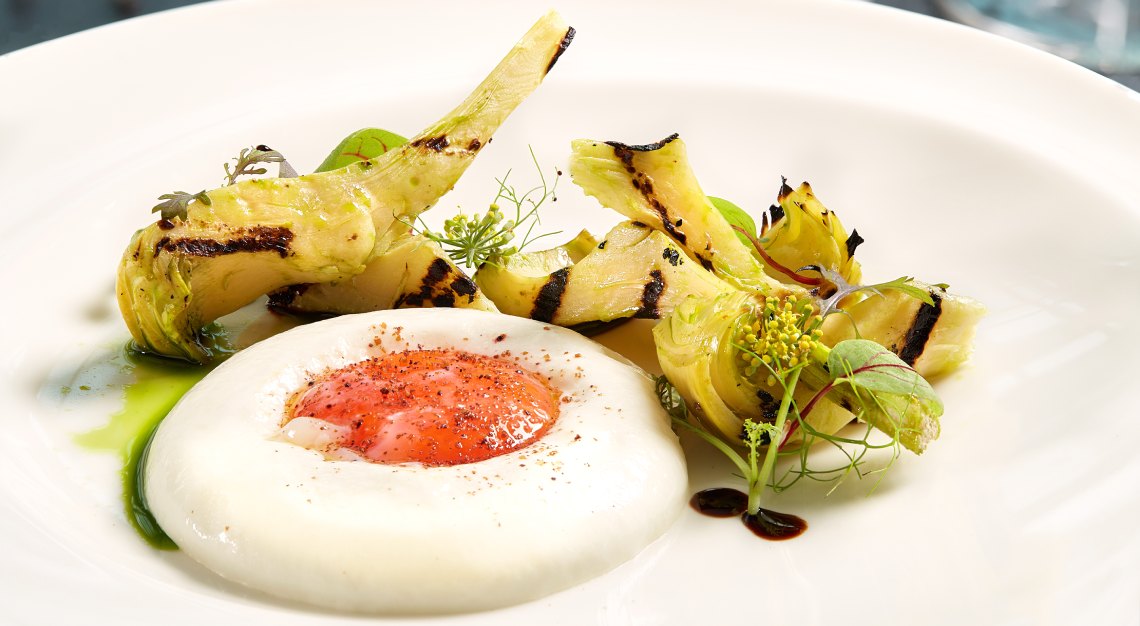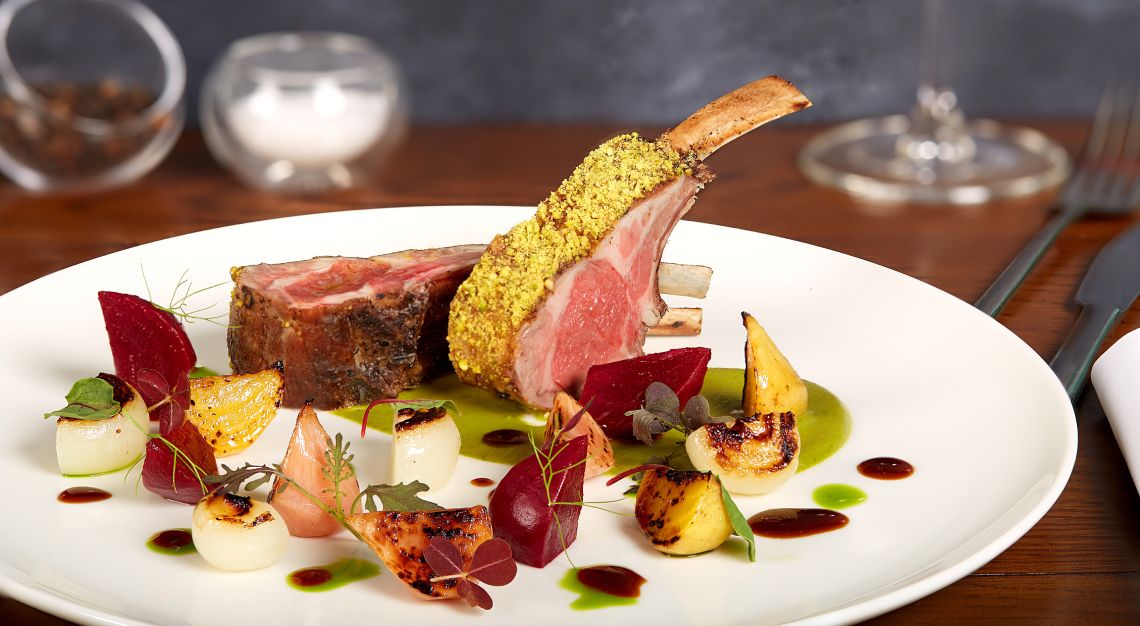 Complex? Yes. Worth going to all the trouble? Yes again. You get the impression that chef Andrea has left no stone unturned when it comes to sourcing ingredients and imagining ways in which they might go together. Is it occasionally a tad frou-frou? Perhaps. But this doesn't undermine the concept or confuse the taste buds. Rather than being empirical in terms of identifying and understanding the ingredients, it's better to just close your eyes and enjoy the experience, and we haven't even started talking about the main courses yet.
Do try the Spaghetti (razor clams, razor clam velouté, caviar and bergamot scent) that is an aesthetic masterpiece – the sauce is dotted with three different types of oil (charcoal, lobster and dill) – and almost looks too good to eat. If spot colour on your dish doesn't appeal, just take the leap and trust me when I say that the little dots of black, orange and green on your plate are there for a reason and make a significant contribution to the dish. Were I being niggardly – and we all know that I have to be, every once in a while – I would suggest that the velouté itself is just slightly too thick and rich for its own good. The taste is fabulous, but the excessive richness does get a little… tiring.
The Branzino (roasted sea bass fillets, zucchini and spring herb salad) is on my list of 2020's top dishes, so far. Seared skin-side down before being finished in the oven, the fillets are then brushed with tarragon salmoriglio (a blend of extra virgin olive oil, fresh tarragon, garlic and a zest of orange that works perfectly with the fish).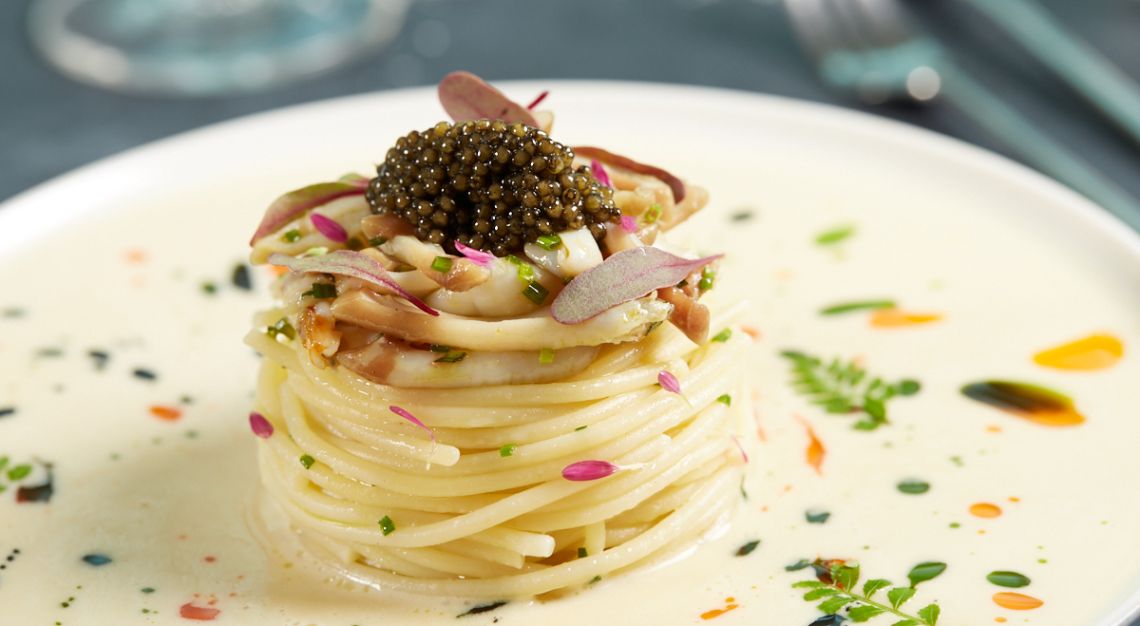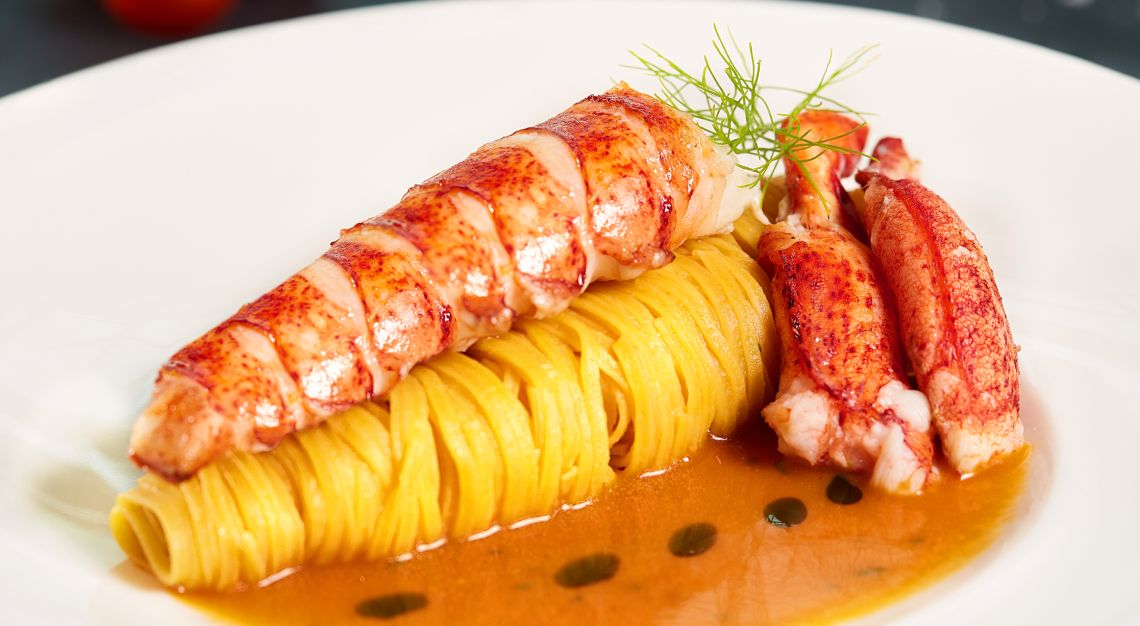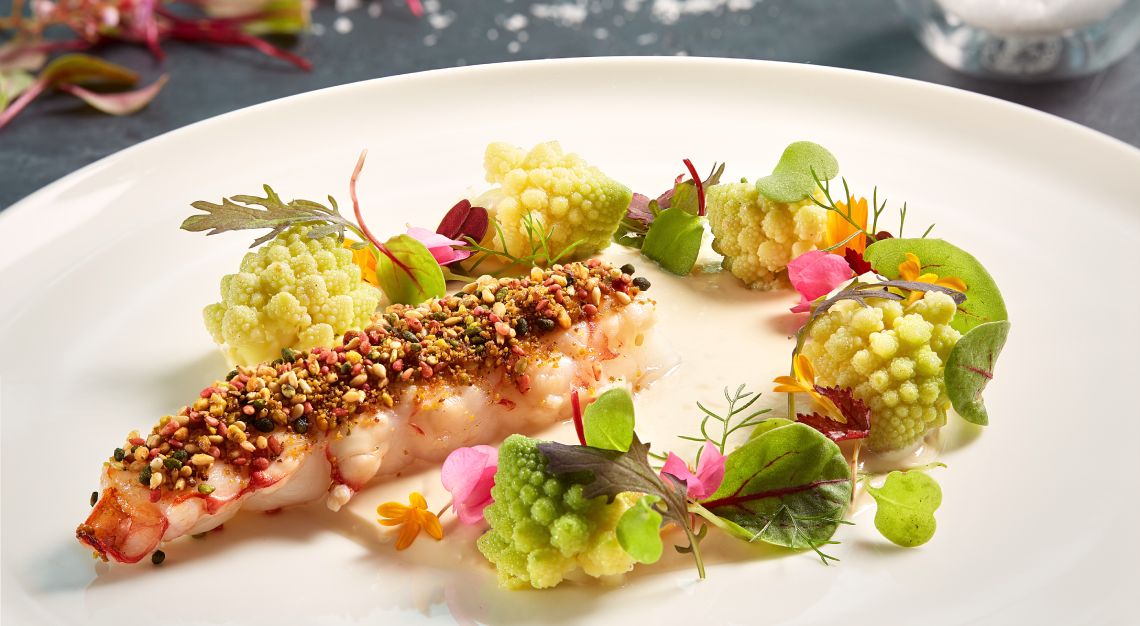 Good too is the Manzo (oven-grilled Wagyu beef striploin, blue foot mushrooms, garlic and wasabi jus) although the black garlic purée that accompanied it left me a little bit cold. The meat was superbly cooked – just the right side of medium-rare – and the jus (wasabi is added to a red wine reduction from a five-hour stock containing celery, carrots, tomatoes, onion, beef and veal bones, and Wagyu trimmings) is sublime.
I have a confession: I don't have a sweet tooth, and so desserts can often be a penance, but if I had to order one – at ladle-point, for example – I'd go for chef Andrea's Cioccolato (five different types of chocolate done five different ways – each with something to offer on a veritable winding road of cocoa-derived sweet deliciousness).
Chef Andrea is all set to cook up a storm and introduce us to some thoughtful and innovative dishes that will bear his hallmark. He and I share the culinary philosophy of mouthful composition – different elements of the dish at each bite, in varying proportions until you come up with the one you like the most; then try something different. It makes eating fun and it's good to have a sense of responsibility on behalf of your stomach.
There's some seriously good food to be had at Zafferano and, of course, some great views. In all likelihood, however, you'll be far too busy eating to even notice.
Zafferano
10 Collyer Quay
Level 43, Ocean Financial Centre
Singapore 049315
Tel: +65 6509 1488