Welcome to On The Table, where we feature recipes by Singapore's best chefs and bartenders. In part two of this series, we speak with Chew Qing Ting about her origin story and a rather special mandarin-infused Monkey Shoulder cocktail
Chew Qing Ting holds the job title of service leader at Origin Bar, Shangri-La Hotel. Job descriptions can be arbitrary, but in her case, it's a signpost indicating that she is prepared for any eventuality.
Chew developed her interest in food and drink while at university: cocktail competitions, classes for wine, coffee and tea, and so on. "I like to make drinks," she quips. But she had already made up her mind what she wanted for her career – rise to hotel manager as quickly as possible.
"I didn't want to go straight into F&B. Once I graduated, I wanted to work in a hotel," she explains. She was convinced that she needed to secure an administrative role, and in particular, at reception.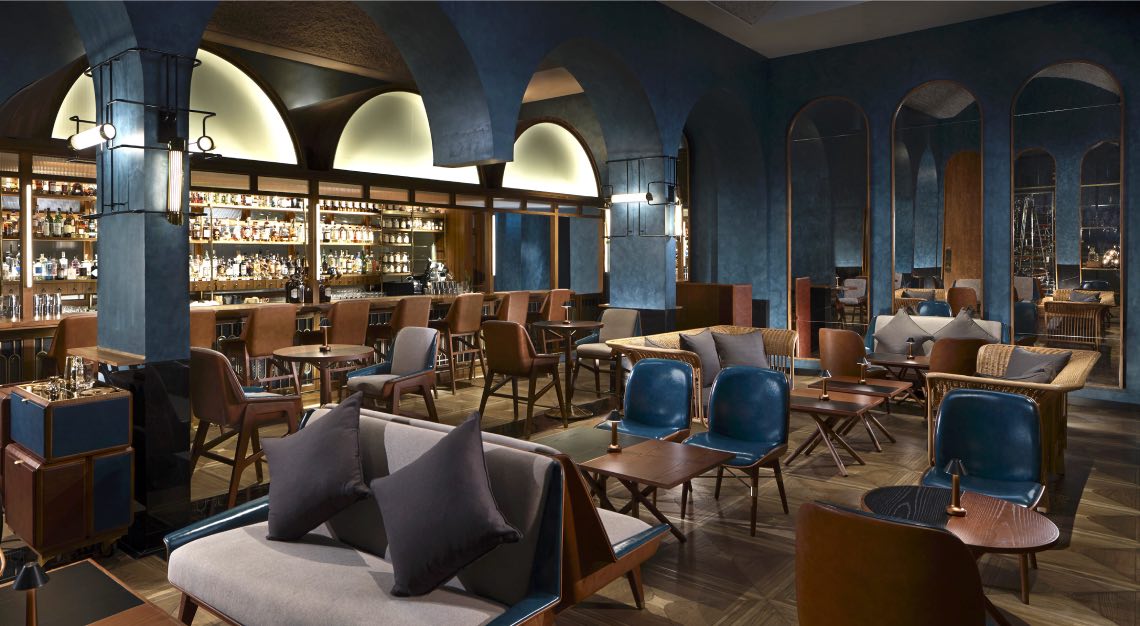 At the time, Shangri-La was the hotel that responded, offering an opening at the lobby lounge. She only realised later that she misunderstood the scope, but gamely carried on and reignited her passion for food and drink.
After all, she was well prepared and her zest for learning created further opportunities. When Chew was assigned to the bakery, she often popped by the bar to learn about cocktails. Persuaded to join a cocktail competition, she emerged as a finalist and was offered an opportunity to join a new bar that would be called Origin.
The bar would prove to be a boon for her growth, giving her the opportunity to consult colleagues on a whim. Her thirst for knowledge was also a pragmatic one: "I feel more confident when I serve something and I am able to explain it well to guests. That keeps me learning."
Chew's sense of introspection is reflected in the drink she loves most to make – Dry Martini. She describes it as the epitome of basics, which requires skills, taste as well as care to get right. "It's like going to an Italian restaurant and asking for aglio olio. If it's not nice, the rest (of the food) will not be nice," she reasons.
Contrary to her down-to-earth approach, it is the freedom afforded to her that keeps her happy at the bar. The flexibility to conjure up drinks for guests is a luxury she appreciates, even if it means having to keep unusual ingredients in stock. "We had a guest – he likes Bloody Mary and he asked for a twist on it and to make it super peppery," she recalls.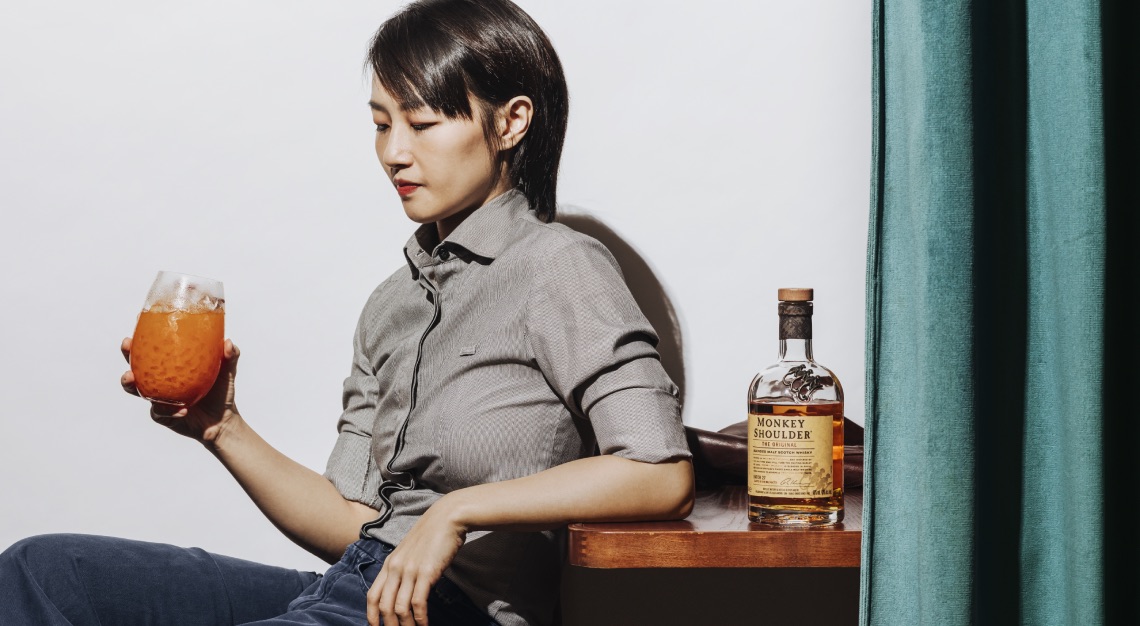 Chew wound up creating a rum-based tribute that included the unlikely ingredients of mango, cucumber, pineapple and capsicum. Her guest liked it so much, it became the only thing he ordered thereafter, and she had to ensure that they had capsicum and mangoes on hand whenever his name appeared on the reservation list. "I'll never forget this one," she beams with a sense of pride along with the trepidation of ridding her equipment of bell pepper aromas.
As you would expect, her drink of choice is more streamlined: a classic negroni. Perhaps in part to being surrounded by 300 bottles of rum at Origin Bar, as well as the influence of bar and beverage manager Adam Bursik, Chew has also developed a liking for rum. In particular, she's taken by the French variety of Agricole.
Putting aside potentially expensive habits, Chew also credits Bursik for her professional development. Their camaraderie is infectious; she throws a friendly barb when Bursik passes by, followed by a little back and forth. For her, he's the master shifu to her Po (from the Kung Fu Panda movies), a father figure who dispenses sagely advice. She may be comfortable now, but the learning never stops. Aside from running and reading (sometimes history and sometimes the historical background of drinks), she devotes her free time to learning about financial planning, citing that as something she wished she had done earlier.
She refuses to stand still, and if there's anything she hates, it's unnecessary delays that would affect her progress. Unless it's a stop for potato chips.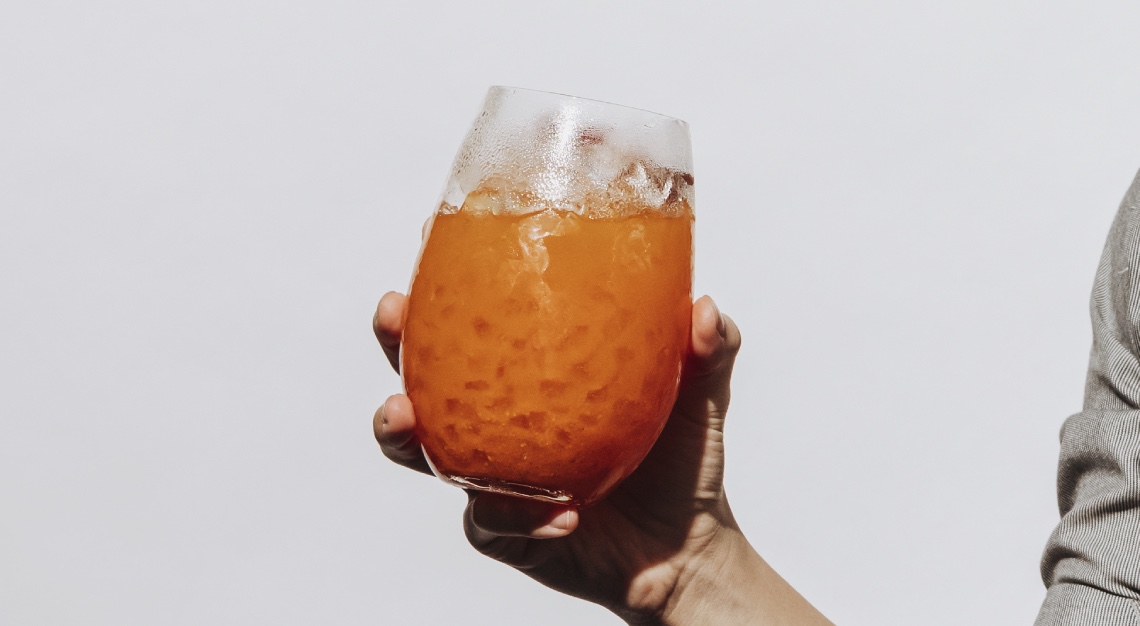 Feeling of the Healing
By Origin Bar/Chew Qing Ting
Menus at Origin take inspiration from six districts in Singapore, namely Orchard, Chinatown, Little India, Balestier, Boat Quay and Marina Bay. Feeling of the Healing represents Chinatown and draws inspiration from traditional Chinese medicine. The cocktail features goji berries, ginger and mandarin oranges, which have been widely used in the Chinese community for their medicinal benefits. The recipe also calls for a generous dose of Monkey Shoulder Whisky, which is also widely used in the global community for its 'medicinal' benefits.
60ml mandarin-infused Monkey Shoulder Whisky
50ml mandarin and goji shrub
25ml freshly squeezed lemon juice
Pour all ingredients into a glass tumbler. Fill it halfway with crushed ice and swizzle or strain for about 10 seconds for the ice to dilute, so the mixture is balanced. Top up the glass with more crushed ice, add goji berries as a garnish and serve with a straw.
Mandarin-infused Monkey Shoulder Whisky
Skin of four mandarin oranges
700ml Monkey Shoulder Whisky
Wash and clean skins before putting them into a big jar or vacuum pack. Add 700ml Monkey Shoulder Whisky and let it infuse for 24 hours at room temperature. After 24 hours, strain the whisky and store in airtight bottles.
Mandarin and Goji Shrub
7 mandarin oranges
40g old ginger, peeled
50g goji berries, dried
150g caster sugar
60ml white rice vinegar
Squeeze or cold-press mandarin oranges into a blender. Add the old ginger and blend until juiced. Next, finely strain the mixture back into the blender. Add the dried goji berries and blend until smooth. Pour this mixture into a saucepan and add the caster sugar and white rice vinegar. Slowly bring it to a boil before turning down the heat. Let it simmer for 10 minutes then let it cool. Store it in a glass bottle in the chiller.
This is a Robb Report Singapore x William Grant & Sons initiative that first appeared in the August 2021 issue. Purchase it as a hard or digital copy, or consider subscribing to us here