Through its inviting doors, Siri House Dempsey promises a preeminent dining experience inspired by luxurious family-style dining
If there is one Epicurean saying I'd live by, it'll be this: We should look for someone to eat with before looking for something to eat and drink. The newly revitalised Siri House Dempsey certainly deserves a celebratory corralling of family, friends, colleagues and other lucky guests for a round of merrymaking. After fulfilling the most primal need (that is hunger), the best dining experience, besides the good company, usually involves satiation of all the senses. Wouldn't you agree?
Under the expertise of Sansiri, Thailand's most trusted luxury property developer, the 279-sqm venue with five distinct spaces – the restaurant, bar, art space, shop and backyard – exemplifies the distinctive regal hues of Thailand and brings the warm and inviting ethos of Thai hospitality to life.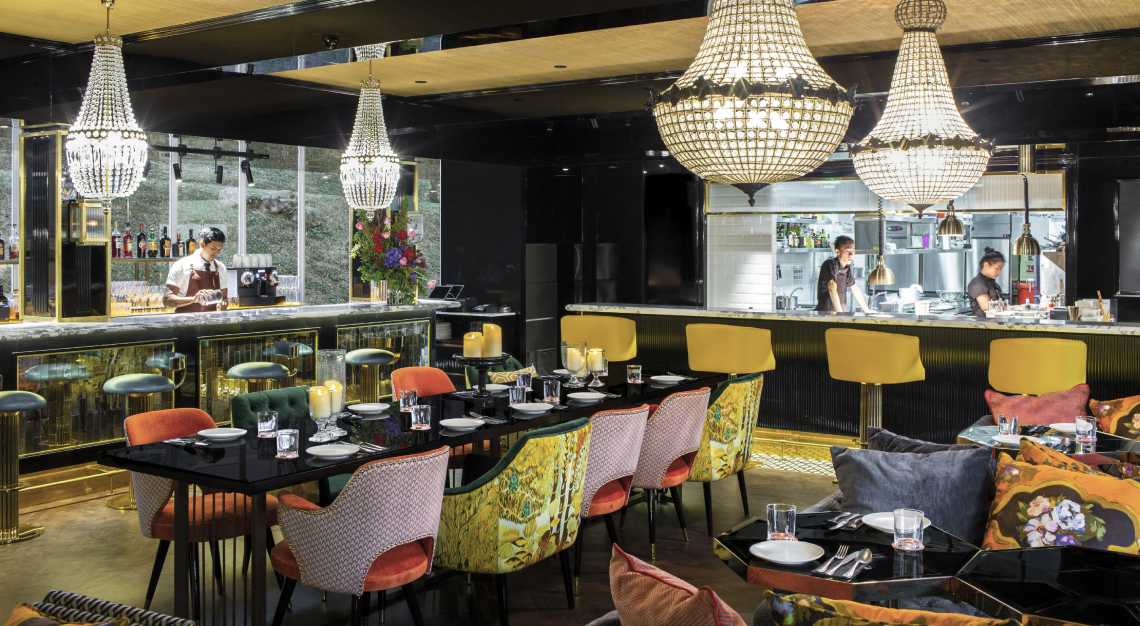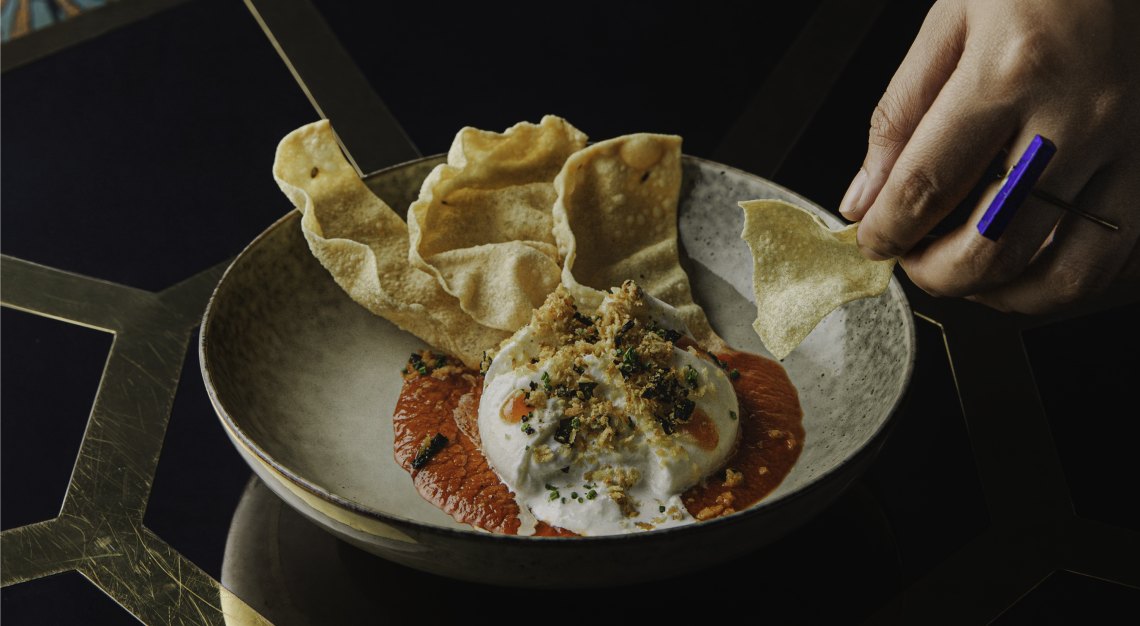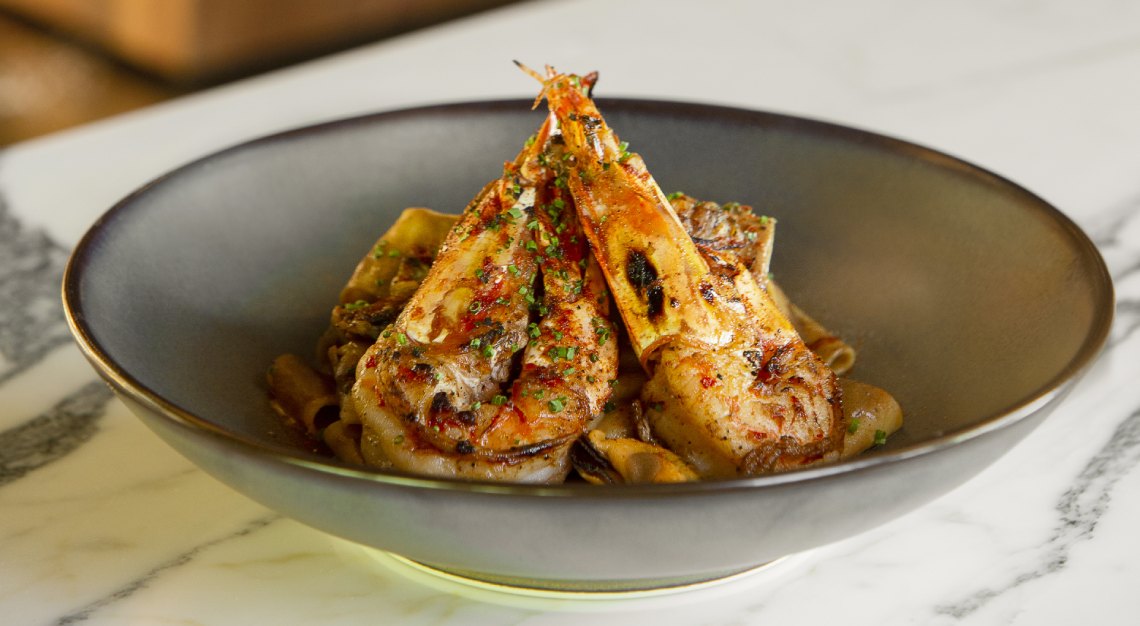 Eat
At the restaurant, wine and dine from the resplendent dining area plush with Jim-Thompson silks, Art Deco jacquard fabrics and yellow and gold Chinoiserie finery, or capture the bustle of the open-concept kitchen when seated at the counter. Helmed by chef Leo Pang (formerly of Le Bernardin), the menu effuses an eclectic collection of childhood favourites and classics inspired by modern Asian flavours and influences. Ethically sourced and meticulously prepared, relish an exquisitely plated menu featuring Burrata with red chili salsa; handmade Pappardelle with deep sea tiger prawns and blue mussels in a creamy sauce; and wild-caught Hokkaido Scallop Carpaccio with yuzu kosho. With a customisable à la carte menu for private dining, the restaurant offers an exquisite sit-down menu, family-styled shared menus and a canapé-and-cocktail menu for receptions.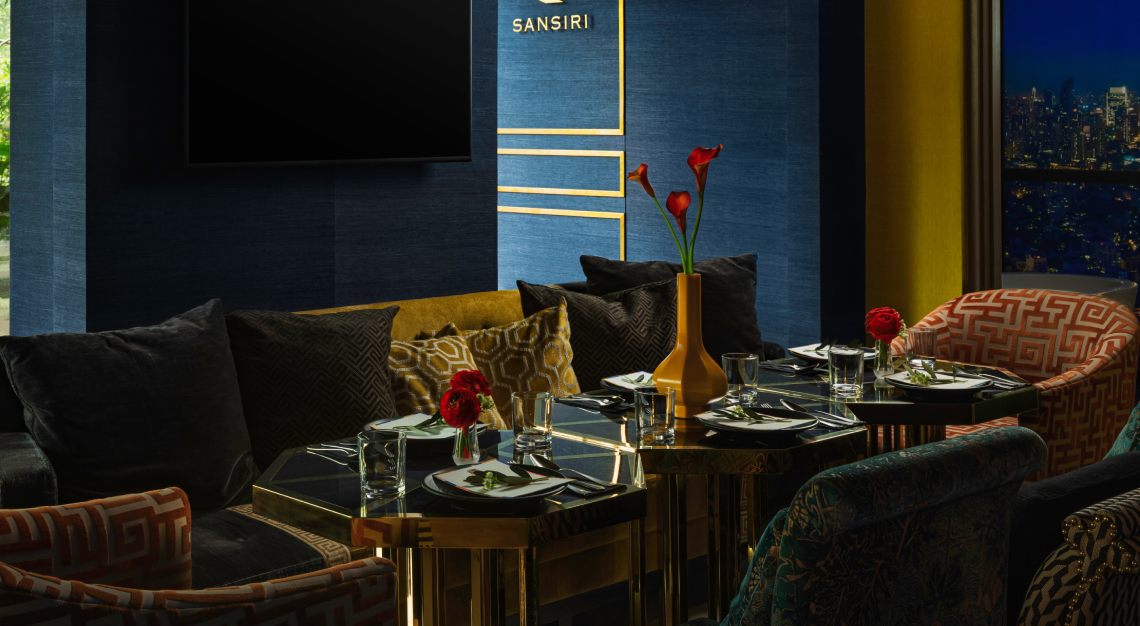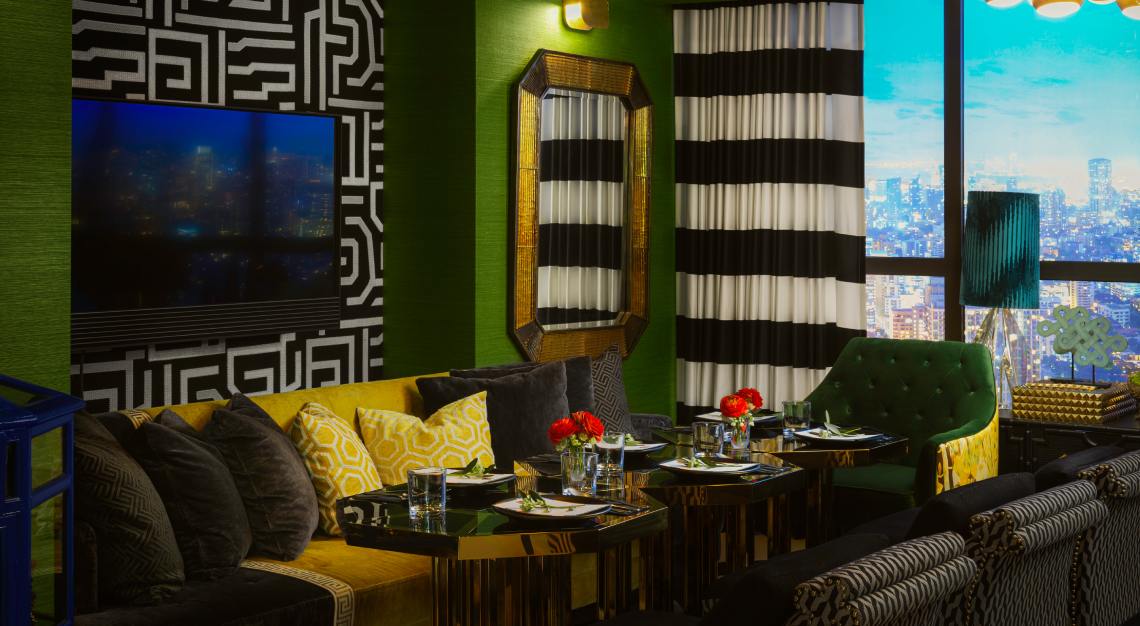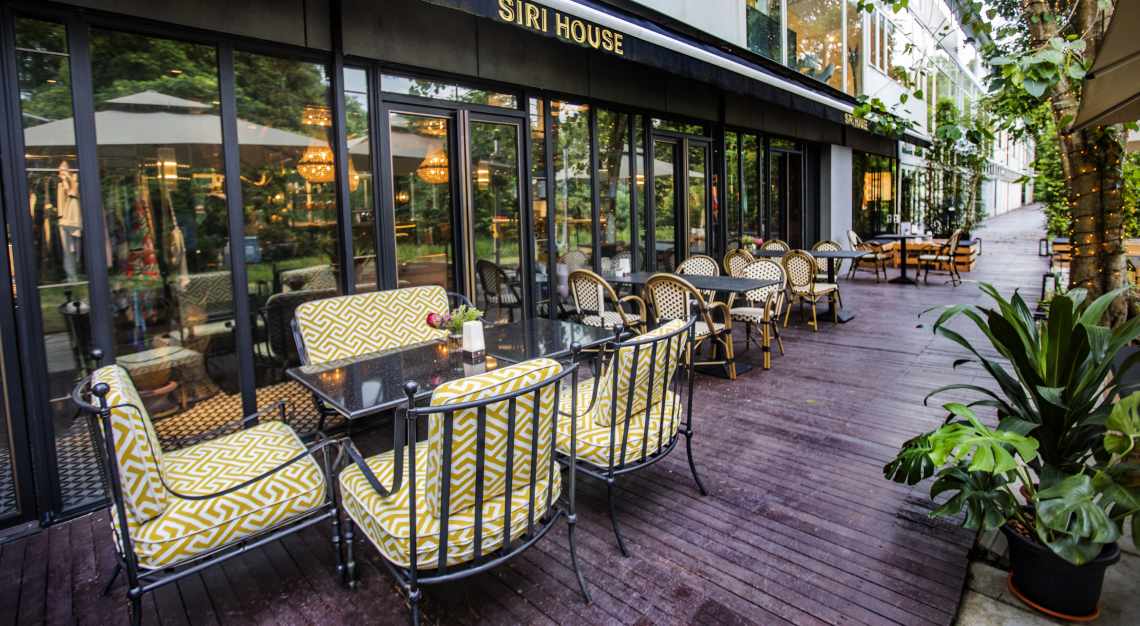 Drink
The bar, a replica of a glamorous Sansiri luxury city apartment, offers an elevated drinks menu for cocktail lovers to imbibe on infusions and distillates made from an in-house rotary evaporator, finished with flavoured foam, infused salts, tuilles, jellies and edible garnishes.
Relax and shop
Whether romantic or casual, the backyard, set amidst emerald greenery, embodies the perfect setting for weddings and solemnisations, music festivals or retail markets. The art space, showcasing a rotation of works by rising international artists, can be used for launches, retail pop-ups and casual networking and also extends the accommodation of the restaurant and backyard. The shop houses a curated collection of coffee-table books and handicrafts perfect for a memento; pottery by Neighbor Craft, chemical-free soaps and soy candles by Anan and Heretic Parfum's scented candles in a Siri House signature fragrance.
Prices for minimum food and beverage spend start from: The bar S$1,800 (sits 26), restaurant S$4,500 (sits 27*), backyard S$2,000 (sits 40) and art space S$500 per day in additional to another rental (capacity for 15).
*Do note the reduced seating capacity due to current social distancing measures. Bar stools are unavailable at this time.
Siri House
8D Dempsey Road
01-02 Dempsey Hill
Singapore 249672
Tel: +65 9487 1552