With over 30 patents to its name, it might actually be faster to list down what isn't patented by this astounding timepiece.
While short and quick would be a perfectly accurate description of our heart rates upon learning of this new Patek Philippe chronograph, the phrase can also refer to the watch's novel approach to time measurement. Indeed, Ref. 5470P-001 1/10th Second Monopusher Chronograph is heart-stoppingly fast, and not only that. This timepiece makes it a point to proudly show exactly how fast it is, leaving nearly no margin of error as it measures time right down to the last tenth of a second.
That, for the most part, is as precise as it gets with a mechanical chronograph – precision as we know, is the lifeblood of all Patek Philippe timepieces. To be clear, Ref. 5470P-001 isn't the world's first tenth of a second chronograph. It isn't even Patek Philippe's first tenth of a second chronograph. Fortunately, this isn't a story about who had been first. Rather, with the launch of Ref. 5470P-001, we find ourselves diving head first into the latest chapter of Patek Philippe's never-ending journey with the chronograph.
The manufacture revealed that it took 10 years for Ref. 5470P-001 to finally come to fruition, which meant work on this timepiece officially began in 2012 – just three years after Patek Philippe debuted its first, truly in-house manufactured chronograph calibre. Destined to replace all Lemania-based movements, Calibre CH 29-535 PS met with great fanfare as connoisseurs loved how Patek Philippe opted for a classical manually wound chronograph, with column wheel of course, and horizontal clutch.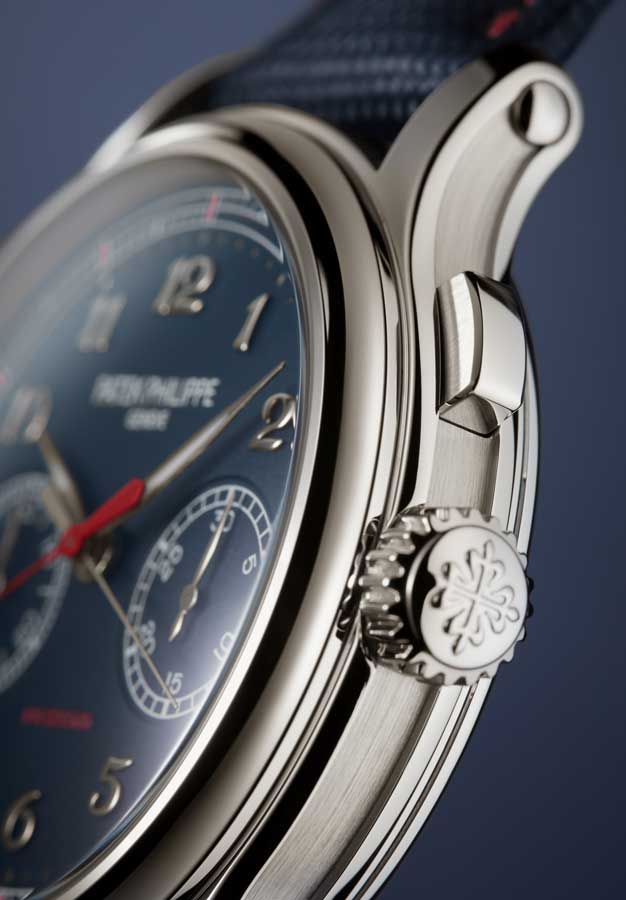 It has since been adapted to a number of different variations including a grand complication Calibre CHR 29-535 PS Q, which was the one that paved the way towards this new Calibre CH 29-535 PS 1/10. Relying on its specific architecture, Patek Philippe was able to replace the split seconds mechanism with the tenth of a second mechanism. While this sounds relatively straightforward, it is just one of many technical manoeuvres required of Patek Philippe by Ref. 5470P-001, chief of them being movement frequency.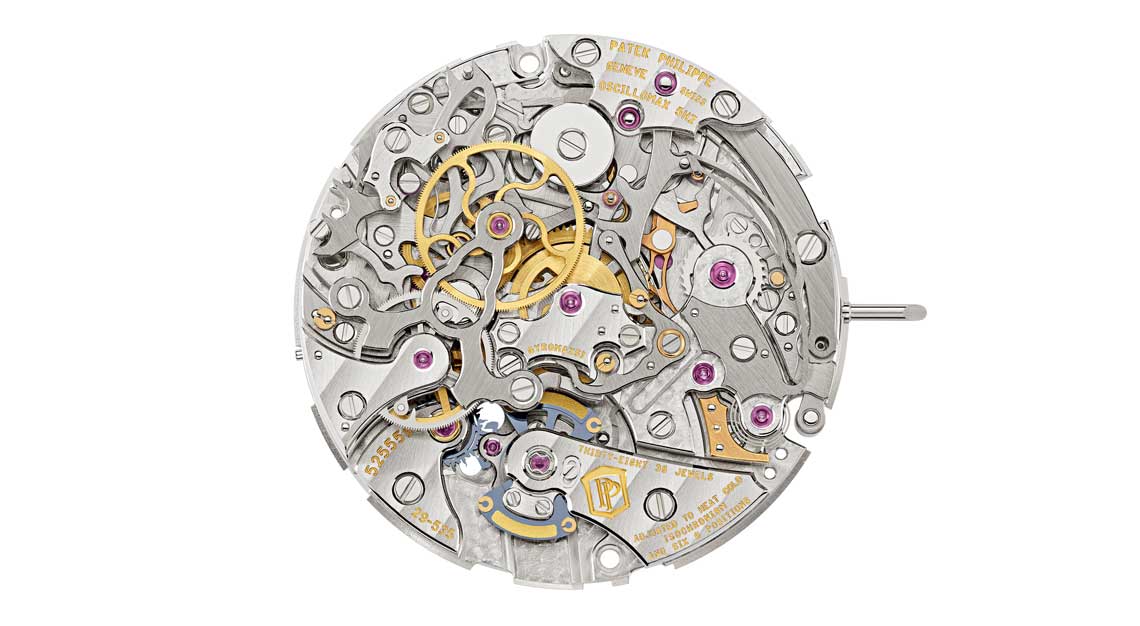 Calibre CHR 29-535 PS Q is a four hertz movement (28,800vph) which yields 1/8th of a second accuracy. Good for a standard chronograph but not quite 1/10th of a second. For that, Patek Philippe needed to increase the oscillating frequency to five hertz (36,000vph), so that the seconds hand jumps 10 times per second. A faster movement needs more power, which it gets thanks to a reworked barrel arbour with a patented notch design, as well as the Patek Philippe Advanced Research Oscillomax ensemble.
First presented in 2011 via Ref. 5550P with a staggering 17 technical patents, this high-tech regulator mechanism consists of a Pulsomax escapement, Gyromax balance, and Spiromax balance spring, all of which are made of Silinvar. This material is known to be lightweight, robust, with amagnetic properties, and thus favoured for the regulator mechanism. But in Ref. 5470P-001, Patek Philippe's R&D team took it out of the movement and into the dial.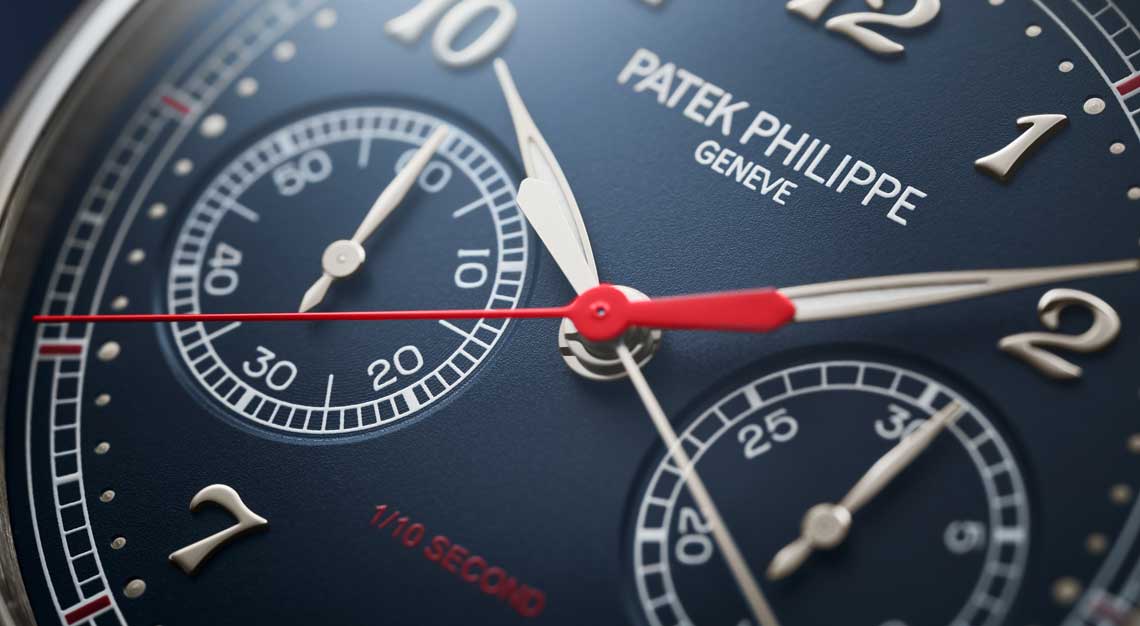 To keep the tenth of a second hand as lightweight as possible, the manufacture experimented with a number of different materials including aluminium, and ultimately decided to go with Silinvar. With intimate knowledge of its physical properties, Patek Philippe was able to fabricate each hand very precisely, using a technique known as Deep Reactive Ion Etching. This bright red hand alone accounted for two of the seven new patents in Calibre CH 29-535 PS 1/10. One for the surface primer that allows a layer of lacquer to properly adhere, and another for the multi-layer coating of metallic and non-metallic base materials.
Sitting perfectly synchronised with the steel chronograph seconds hand, this tenth of a second hand moves fluidly and stops intuitively with absolutely no stuttering. Patek Philippe achieved this with a new and patented 1/10 driving wheel with anti-backlash feature. This fascinating wheel comprises two wheels superimposed together, the one on top with flexible spokes and the bottom one with rigid spokes, so that teeth meshing between drive wheel and tenth of a second pinion is always perfectly smooth.
Finally, all the above would be for nought if the movement would succumb to the slightest impact. Therefore Patek Philippe introduced the pendulum shock absorber and provided the chronograph with a shock absorber hook, both of which are new patented features.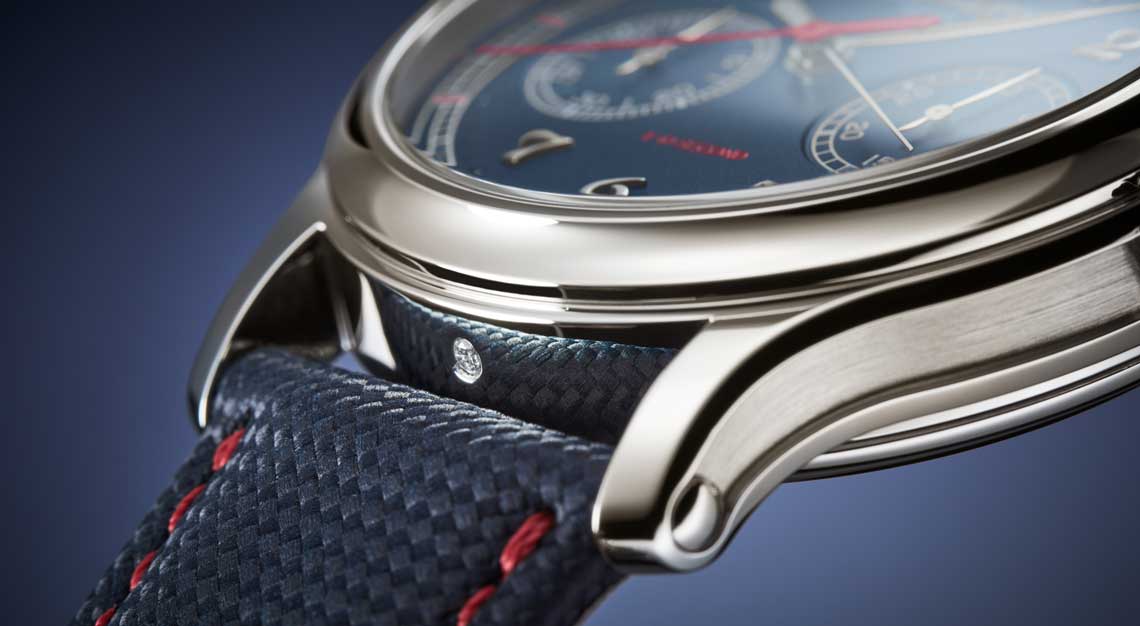 Aesthetically it borrows liberally from the Ref. 5370P-011 Split-Seconds Chronograph, particularly in terms of the case and lugs, twin sub-dials, and Breguet numerals. But Ref. 5470P-001 is given to a stronger, sportier spirit courtesy of bright red elements against elegant deep blue. Every bit as complex to produce as a tourbillon or minute repeater, this monopusher chronograph will be released in small series and if you're lucky enough to call it yours, do the manufacture (and yourself) a favour and give it lots of wrist time.