Collectors may remember first seeing this piece from the 2019 Watch Art Grand Exhibition Singapore at Marina Bay Sands
Hot on the heels of the new Patek Philippe limited edition stainless steel Calatrava Ref. 6007A, come three new grande complication watches touching near all aspects of classical haute horlogerie.
As they remind us once again why Patek Philippe is the undisputed king of fine watchmaking, these timepieces meld tradition with innovation while offering beautiful finishing both inside and out.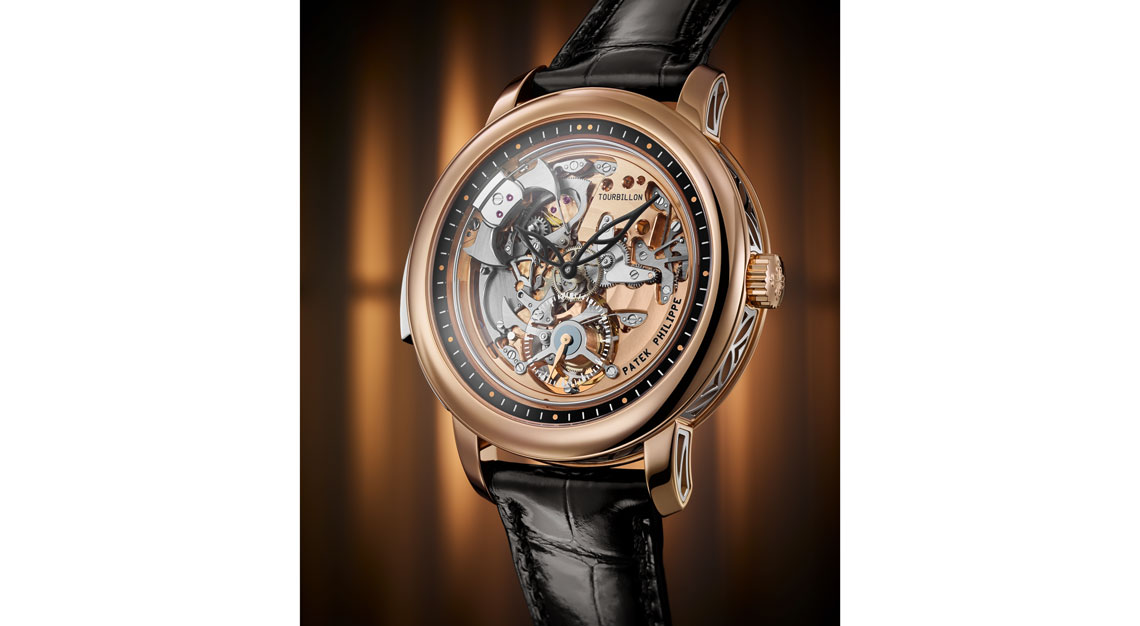 Ref. 5303R-001 Minute Repeater Tourbillon
Patek Philippe minute repeaters are some of the rarest complications you'll ever see. They're filed under application watches at the manufacture. This means they only go to VIP customers who already own several Patek Philippe timepieces, and are thus truly able to appreciate the complication.
Yet Ref. 5303 is even rarer than others of its kind because it is the first – and to date, the only – Patek Philippe minute repeater with the striking mechanism including hammers and gongs positioned on the dial side. First seen as a Singapore limited edition launched at Patek Philippe Watch Art Grand Exhibition in 2019, it's an extravaganza for the ears and the eyes.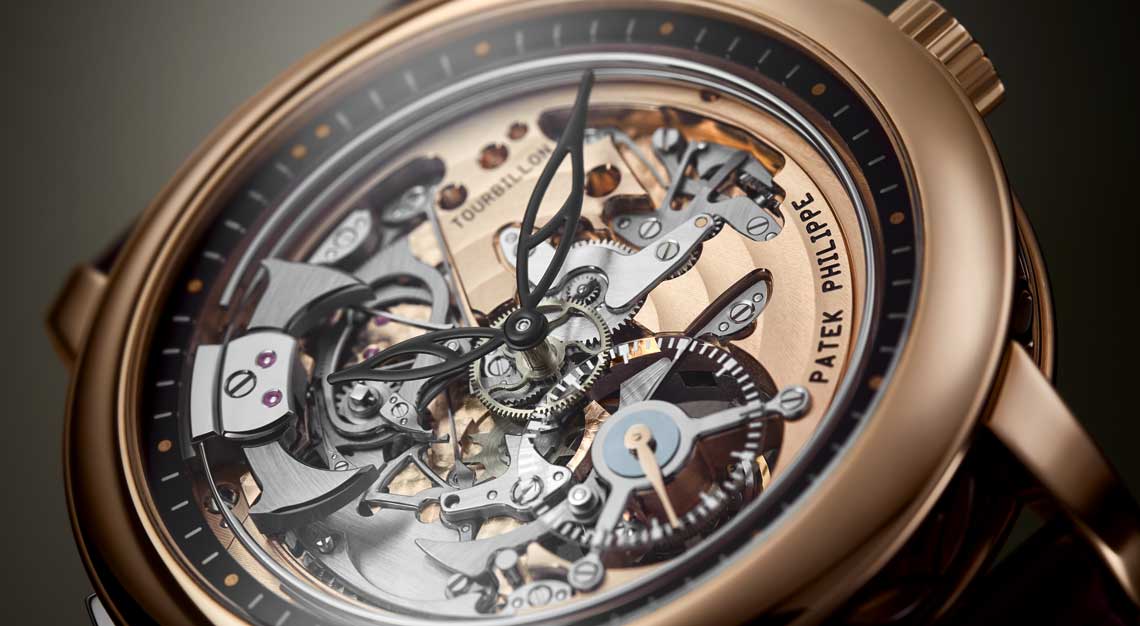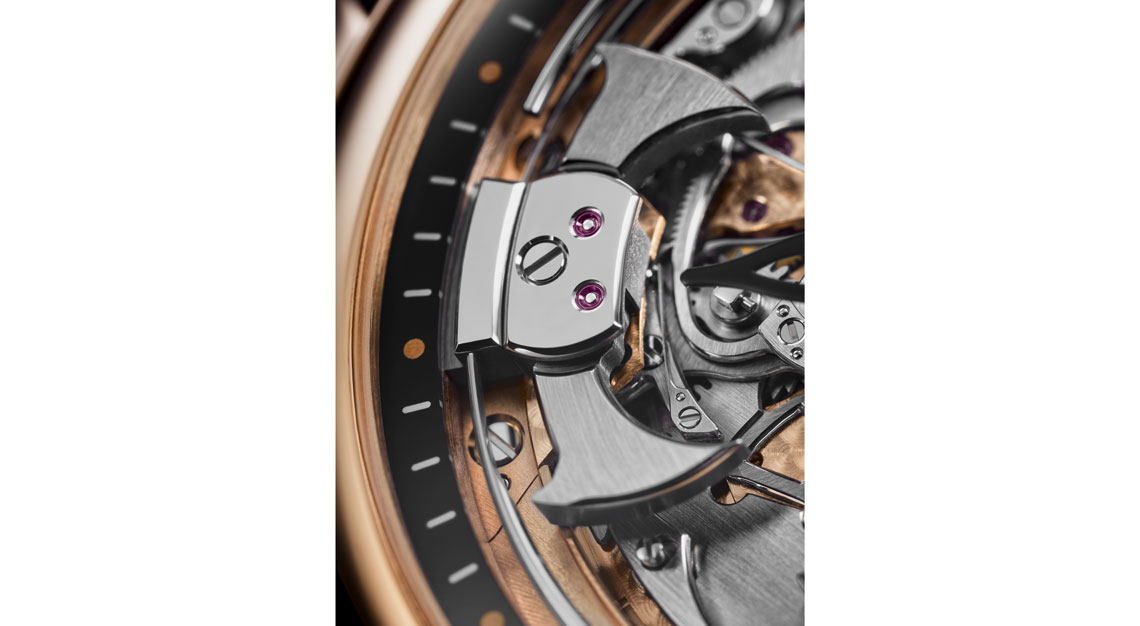 Which is great news because you don't even need to take the watch off in order to admire the mechanism in action.
Meanwhile, the tourbillon remains at the back. But you can still see parts of the cage through the small seconds subdial in front thanks to the movement's elegant skeletonisation. It's a stunning labyrinth of filigreed steel parts set against a rose gilt plate.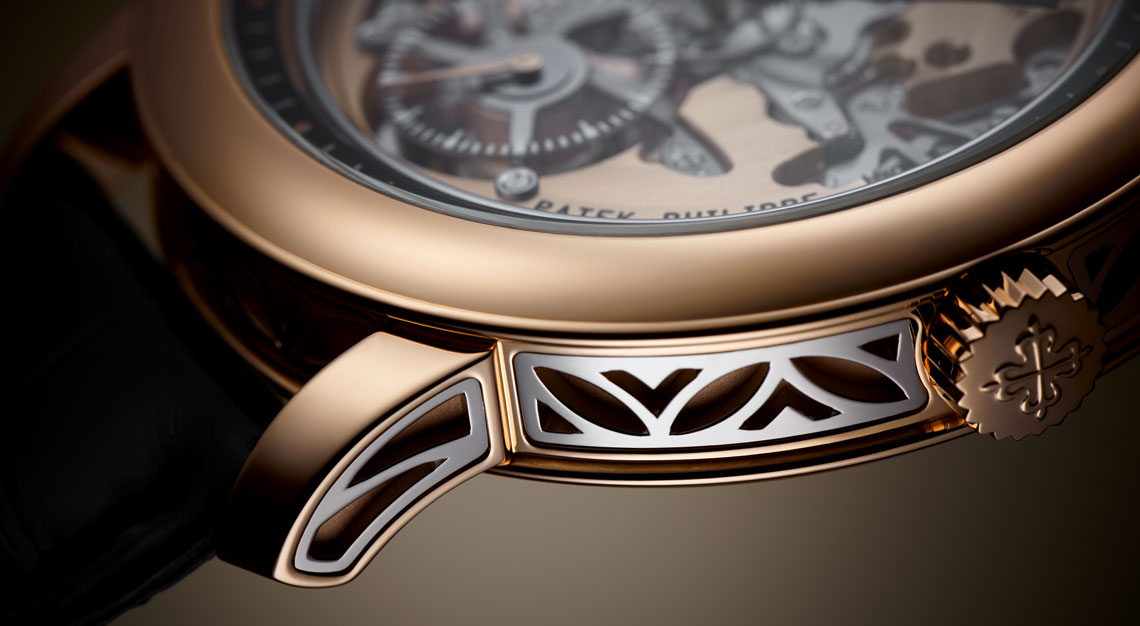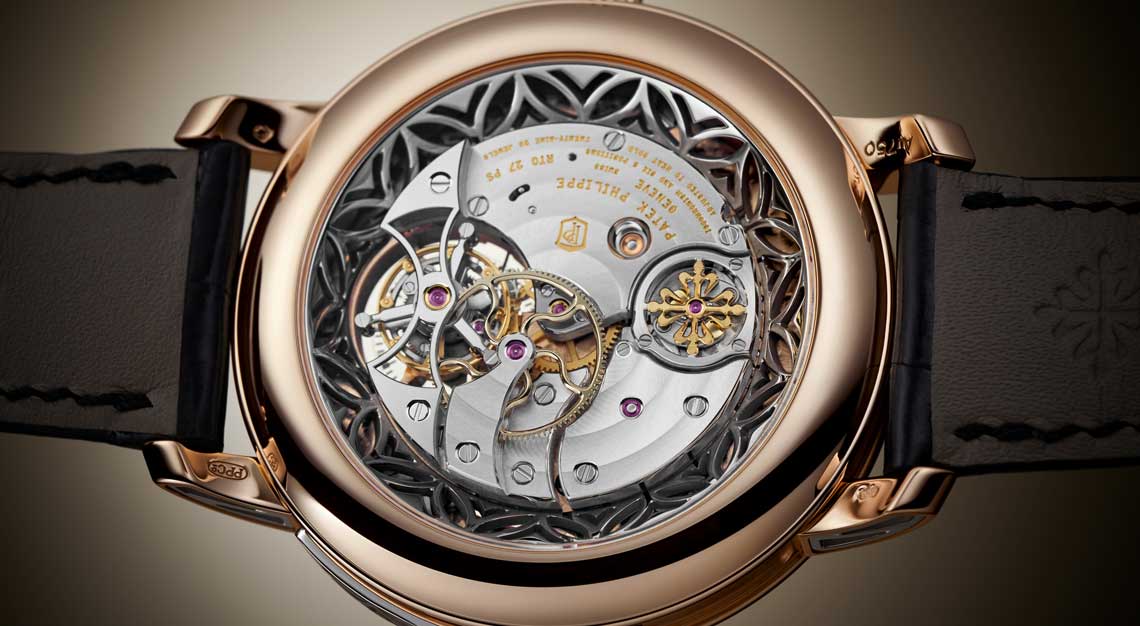 As with all Patek Philippe repeaters and sonneries, the chimes of this beautiful masterpiece have been checked and rated by none other than company president Thierry Stern before it can leave the manufacture. And that's only expected for a watch priced at a cool CHF600,000 (approximately S$883,656).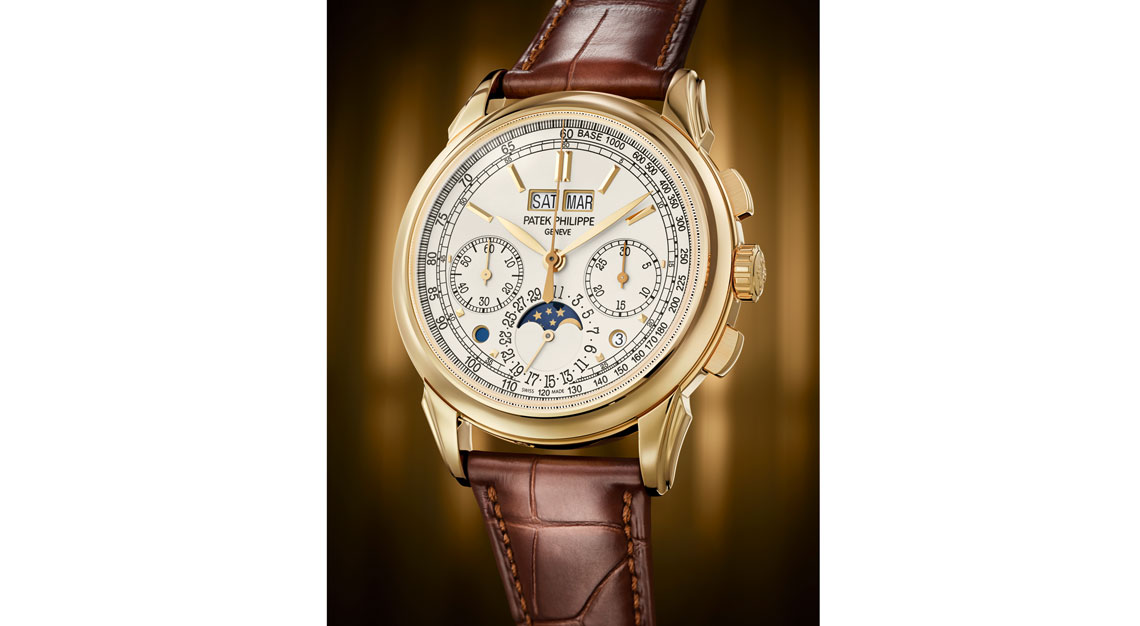 Ref. 5270J-001 Perpetual Calendar Chronograph
Much ink has been spilled about the Patek Philippe Ref. 1518, especially ever since a stainless steel reference broke auction records in 2016. Selling for just over CHF11 million (S$16.22 million), the Ref. 1518 continued to make headlines this year.
In June, a rose gold piece owned by watch industry bigwig Jean-Claude Biver changed hands at a Phillips Geneva auction for CHF3.4 million (S$5.01 million).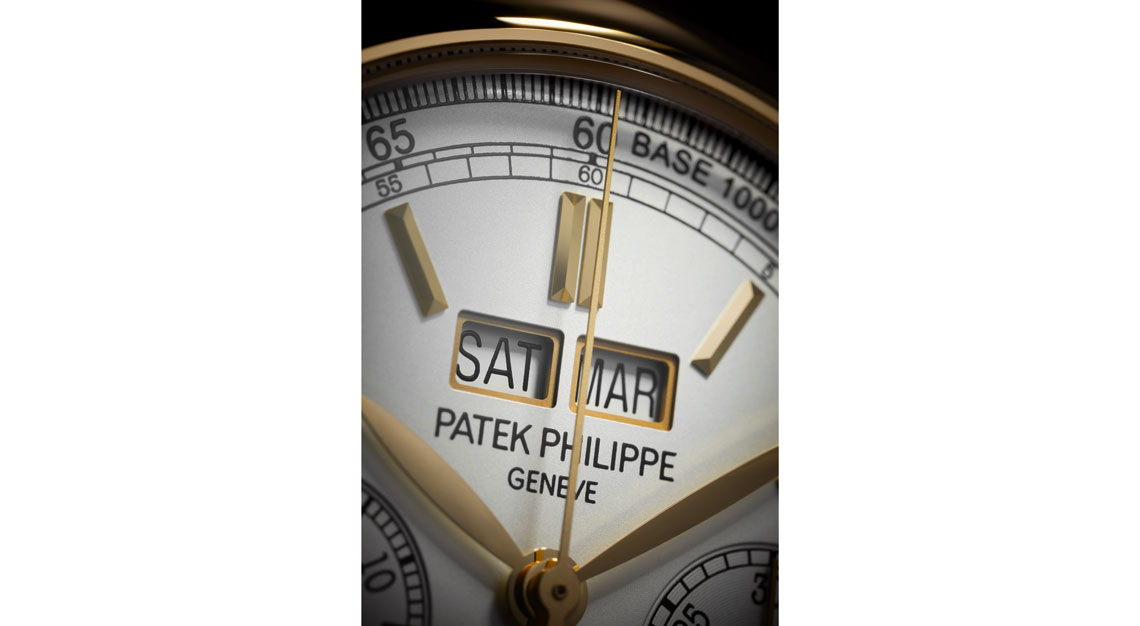 While Patek Philippe no longer produces this reference, collectors can look at the Ref. 5270 family to get in on the action. Indeed, with all the calendar and timekeeping details neatly squared away, few perpetual calendar chronographs are as elegantly crafted as this beautiful reference, now dressed in yellow gold for the very first time.
Paired with a silvery opaline dial, this model offers the quintessential Patek Philippe grande complication aesthetic. Applied baton indexes and leaf shaped hands in yellow gold and an exquisite moon phase display executed in the traditional style but full of finesse.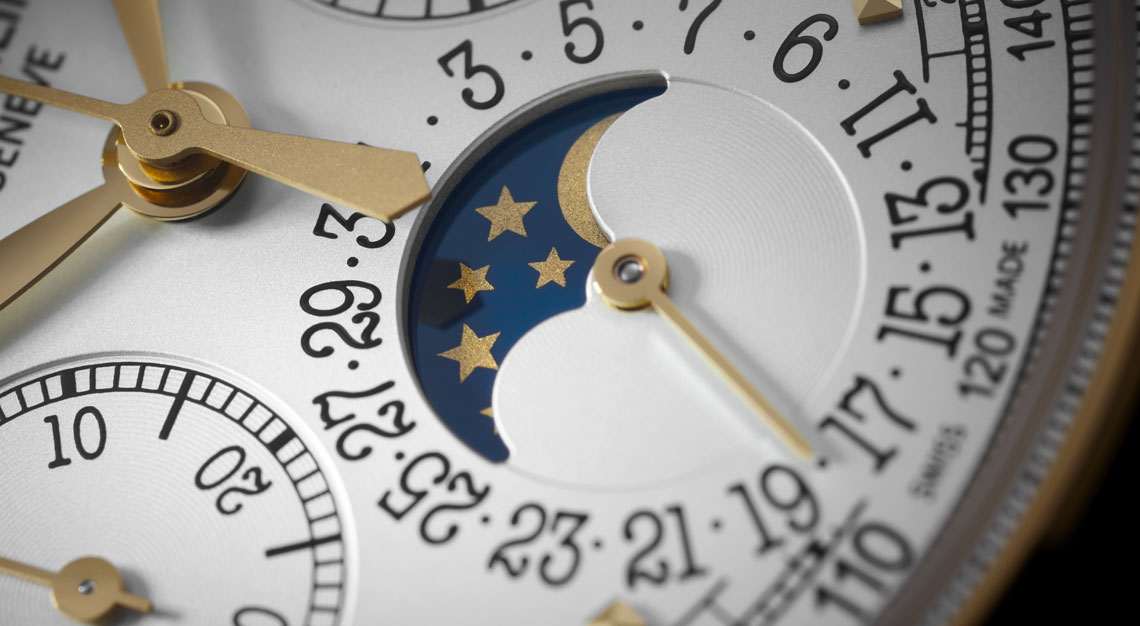 Even if you already own the rose gold with black dial or the platinum with salmon-pink dial models, this outstanding timepiece will prove tough to resist. Yours for S$222,500.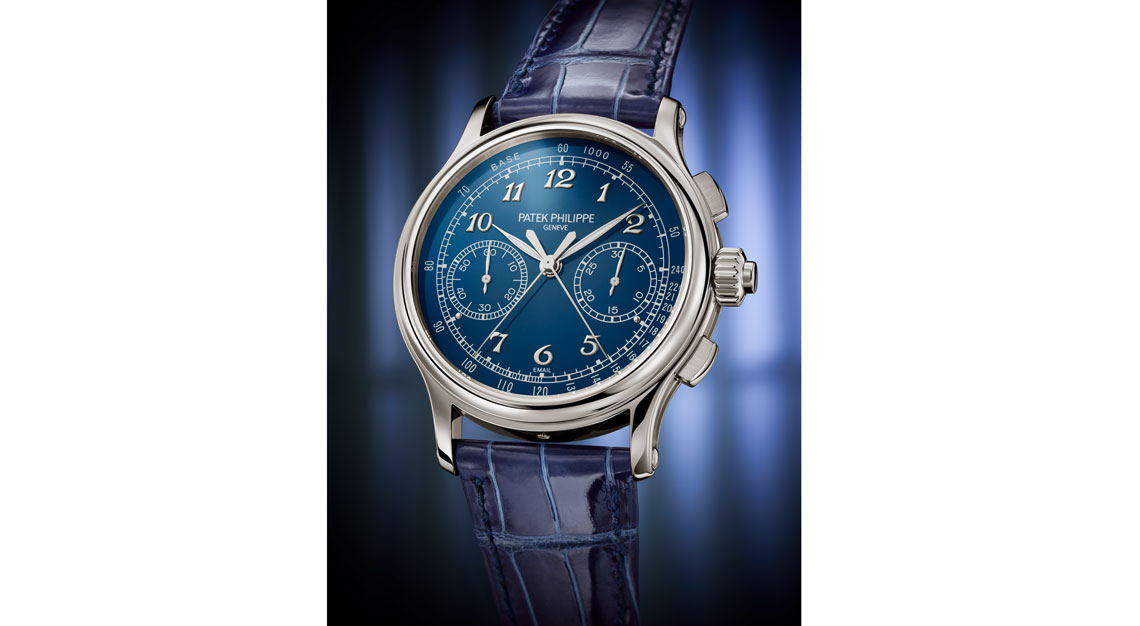 Ref. 5370P-011 Split Seconds Chronograph
Also known as the 'rattrapante', split seconds chronographs sit high above Patek Philippe's brethren of grande complications. First launched in 2015, Ref. 5370 powered by Calibre CHR 29-535 PS was the first true in-house split-seconds chronograph at this manufacture. In this movement, Patek Philippe offers six patented chronograph innovations, plus one more for the rattrapante mechanism.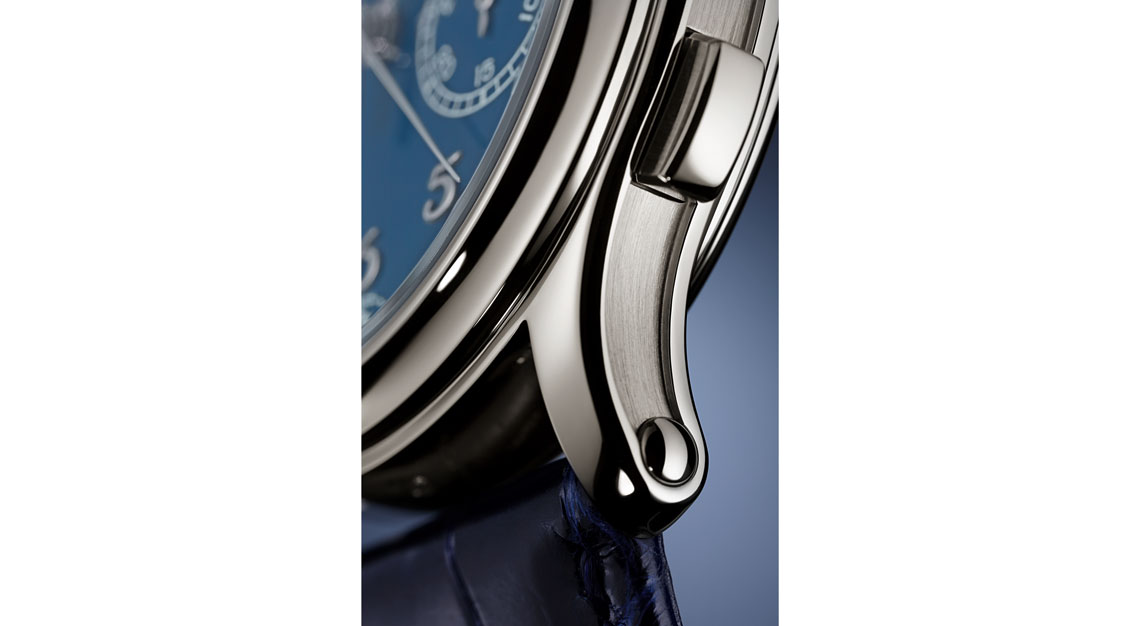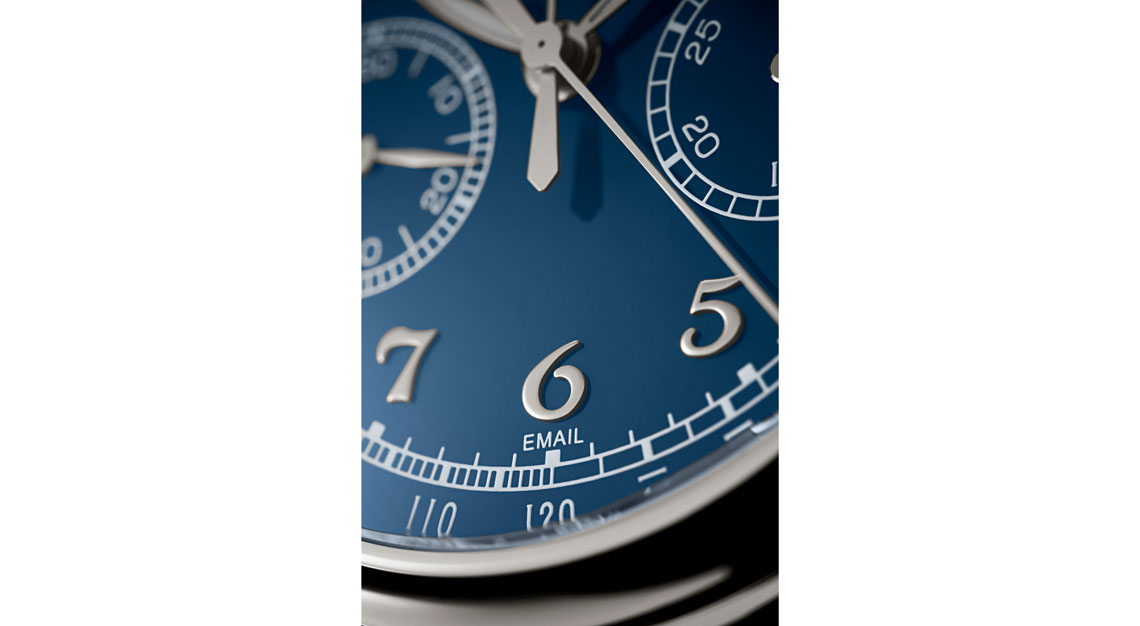 Remarkably wearable despite the immensely complex 312-part movement, that timepiece is now replaced by this new model with a blue grand feu enamel dial.
Grand feu enamel is of course one of Patek Philippe's proudest watchmaking traditions, and it offers a rich, glossy colouration achieved through multiple layers and firings in an extremely hot kiln. To this day, Patek Philippe's enamel dials are made by hand and indicated by the word 'email' which is French for enamel.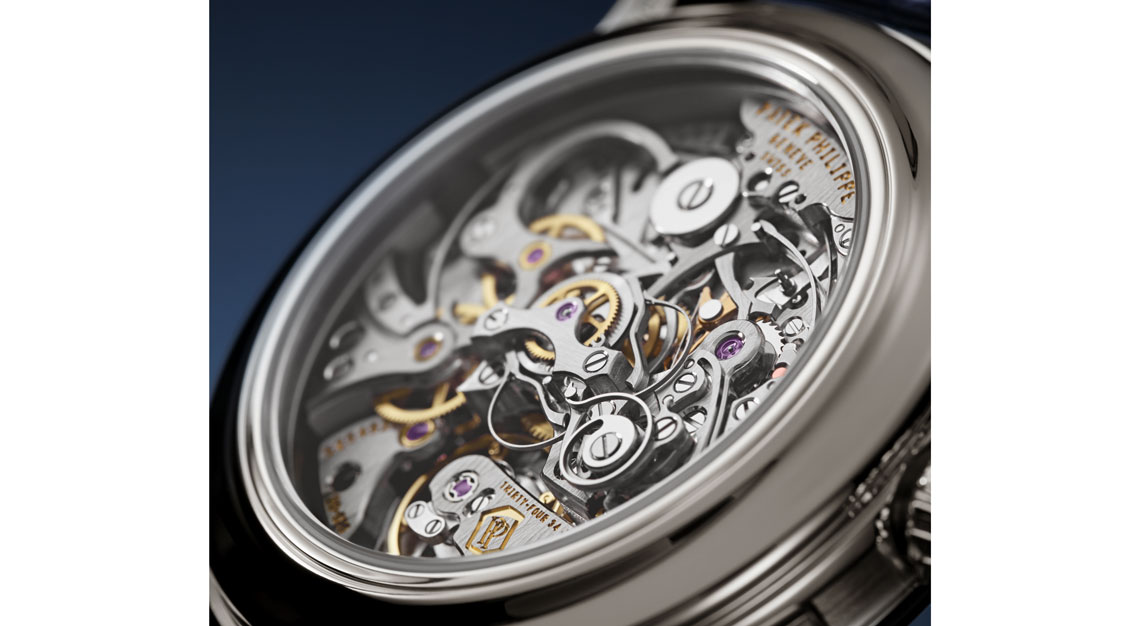 Like all platinum Patek Philippe watches, this one has a diamond set on the case at 6 o'clock. Meanwhile, white gold Breguet-style numerals and perfectly polished leaf-shaped hands stand in gentle contrast against the dial's soft glow. Priced at S$346,400, it's a worthy investment for the chronograph lover.