Some people would gladly pick up the pieces
Now that Banksy has been rewarded with millions for a self-destructive painting, nothing seems to surprise art collectors anymore. So when one of Jeff Koons' famous Balloon Dog sculptures fell off its pedestal and shattered at the Art Wynwood fair in Miami last week, some attendees initially believed it was performance art.
Unfortunately, the destruction was unplanned this time, and the US$42,000 sculpture, titled Balloon Dog (Blue), is now nothing more than many pieces of ceramic shards.
The accident happened at the fair's VIP-only opening cocktail hour. The 40cm-tall sculpture was displayed in the Bel-Air Fine Art booth on a transparent acrylic pedestal, which a visitor backed into. That was all it took for the artwork to topple and break.
Witnesses of the accident only realised they weren't watching performance art when a staff member swooped in to sweep up the pieces with a broom. The pieces are now in a box for safekeeping and will be evaluated by an insurance expert. It's also thanks to insurance that the visitor who broke the piece will not be expected to pay.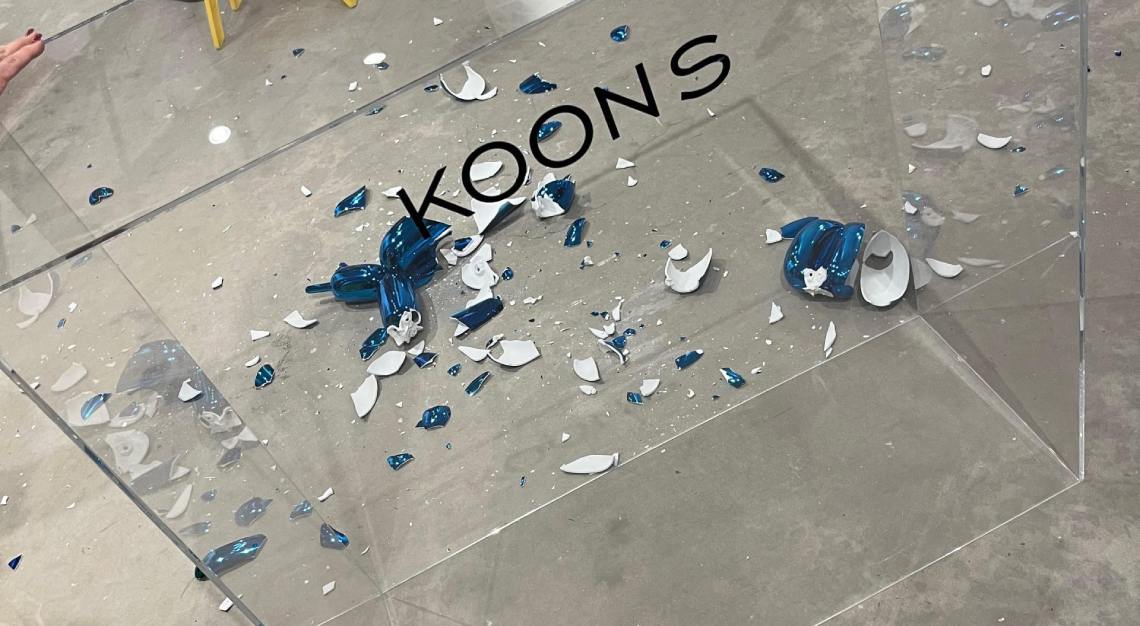 Luckily, the sculpture is one of 799, so 798 intact examples remain available for purchase. But that's not a consolation that seems to matter to some collectors, who have expressed interest in buying the broken pieces. Multimedia American pop artist Stephen Gamson, who was present on the fateful evening was one of them. He said that the "cool story" made the art even more interesting.
Clearly, it truly is subjective what constitutes art.