PolicyPal is empowering consumers in their insurance journey. Its founder, Val Yap, is empowering women entrepreneurs
When you think insurance, several images come to mind: a mountain of paperwork, intimidating medical and financial jargon, and a plethora of insurance offers that embodies the paradox of choice. There is also the nightmare that follows when you need to claim your insurance; full of confusion and the fear of misunderstanding your policy. 
This is exactly what happened to Val Yap, CEO and founder of PolicyPal. In 2013, she and her family faced a number of misfortunes that exemplifies the complexities of traditional insurance companies. She tells me: "My mother was diagnosed with cancer and the insurance company rejected our application for a claim as the policy had lapsed for a short while. In that same year, my father had a sudden heart attack and passed away. We were unaware of how much insurance he had so we had to visit all the insurers to find out." 
It was amidst such adversities that PolicyPal was born. This digital management platform gives users access to their financial portfolio and coverage details, thus making insurance less intimidating and more accessible. PolicyPal's human-centric vision is telling enough of the woman at its helm. Yap is sharp, pragmatic and empathetic. She left her managerial job at OCBC because she believed in PolicyPal's mission. "I had a deep belief that our product would make a difference in the lives of the people around me and I wanted to do more than just climb the corporate ladder."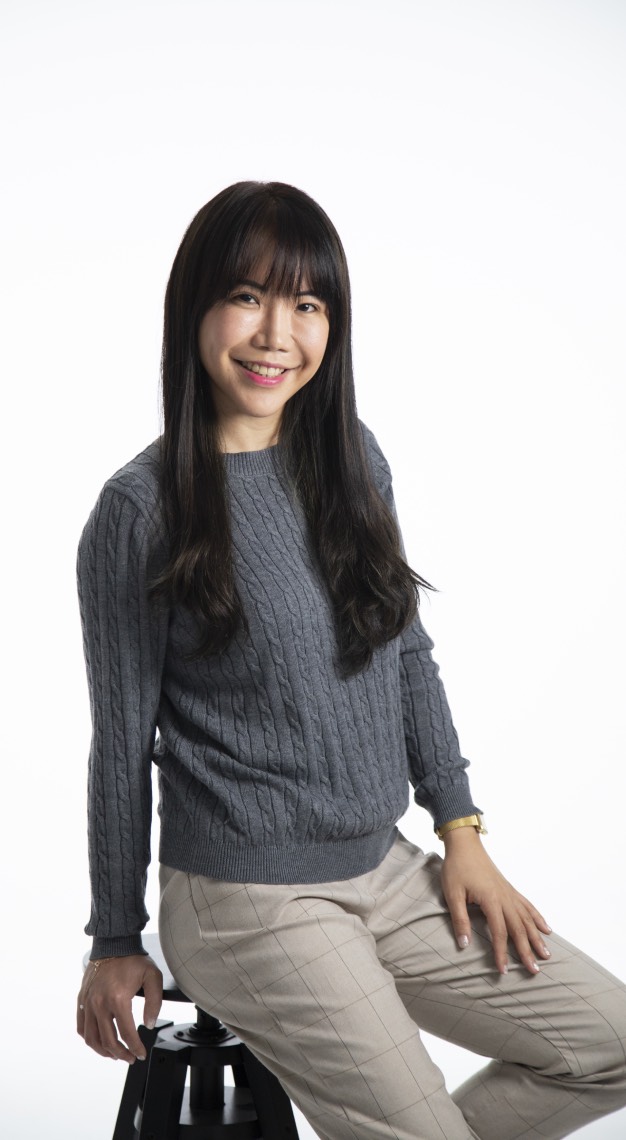 What earlier hurdles did you face in starting PolicyPal?
The challenge of starting and running a company is not to come up with new ideas, strategise where the limited resources should be focused, or maintain growth. For many, it is to remain inspired through the uncertainty of what lies ahead. During the early days of PolicyPal, I faced a lot of discrimination as a young, solo female founder in the tech space. When I left my former job to start PolicyPal, many questioned me on my funding and team, to which I didn't quite have an answer to. I needed funding to build a team, but I also needed a team to build the product to get funding. Both factors went hand in hand, hence it was a chicken-and-egg situation.
Tell us about Balls Inc.
Two years ago, I wrote my first book Balls Inc, where I shared the struggles and successes I've faced in my journey as a solo female founder in the technology industry. The purpose of this book is to encourage other females who are considering entering the technology start-up ecosystem and hopefully, they can pick up a thing or two from my experience.
What is one thing you wish you could change about how women are perceived in their professional lives?
A World Economic Forum study conducted in March 2019 suggests that women are more likely than men to choose family care over their career, a fact that seems to be driving the global gender wage gap. But it's an equation that works both ways: women who make it to the top of their careers have also made tremendous personal sacrifices that are usually not made by men in similar roles. 
This structural bias must be broken down and changed to allow a new way of operating that is advantageous to both the men and women and not to one gender's detriment. Women can raise the awareness that this thinking is traditional and does not determine the outcome of our professional success. 
What about the insurance and fintech industries – what is one thing you'd change there?
I would like to clear the misconception that the insurance and fintech industry is only for males! The best way to learn in the tech field is to jump in and build things, so you should go ahead and do that as much as possible. Don't be intimidated by those who seem to know more than you. It's very easy to techno-babble at someone and seem intelligent. Never be afraid to ask questions if you don't understand something. It's a great way to learn. 
If the person you ask can't explain, it's likely he doesn't really understand. Sadly, it's very likely to run into some sexism in the tech industry. I never let it get me down. One of the nice things about this line of work is I can usually prove an idea is better by building it. I ignore nay-sayers and just go for it. By embracing solidarity, I show strength in numbers and showcase opportunity for the next generation of women who'd like to enter this exciting field. 
Finally, who is your greatest teacher in life?
My late father, who went through hardships when he first came to Singapore. He taught me how diligence and perseverance can accomplish any task. Most importantly, he taught me to take nothing for granted and to cherish everything in this delicate life.
This story first appeared in the March 2021 issue, which you may purchase as a hard or digital copy. Celebrate Robb Report Singapore's 100th issue with us here