Agility Research & Strategy is showing the world how fluent it is with the affluent
In the midst of an unpredictable pandemic, consultancies such as Agility Research & Strategy are growing in importance, especially when it comes to understanding the Asian market. Agility Research is a one-stop service for luxury brands that are looking to align their products and services to resonate with their wealthy customers. "Most of the engagements that we do," says Amrita Banta, its managing director, "are about helping brands look at the best ways to increase their market share and engage with their customers. We work along the entire value chain to help create their products and marketing and communication strategies around that."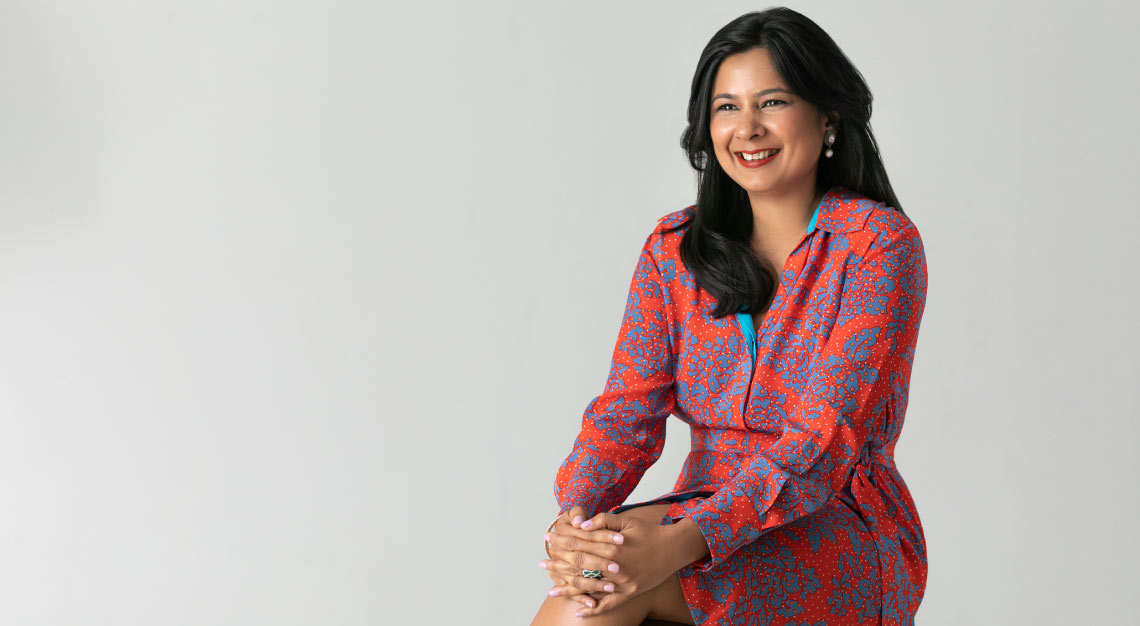 Agility Research sees itself as a market leader in being able to offer a comprehensive suite of solutions through its group of companies. Affluential, for one, is a data and analytics business that offers detailed insights into the psychographics of affluent consumers around the world, spanning more than 30 key economies and across categories and markets. Apart from a premium digital subscription service, it also offers a dynamic data engine that presents vast amounts of data in an easy-to-understand format. Luxe Talk is a digital luxury community that comprises affluent and high-net-worth (HNW) individuals who are in the top 25 per cent of their market's population – their thoughts and opinions are a key part of Agility Research's multi-faceted approach. 
Together with a panel of expert advisers spanning leading brands, academia and the luxury sector, the consultancy conducts studies and offers insight in any area, be it product mix, market strategy and segmentation, predictive analytics, consumer journey or digital transformation. "The main focus around this type of work is that you need to have that reach to affluent, HNW and ultra-high-net-worth individuals," says Banta. "We have invested a lot of time in building communities to reach these people around the world."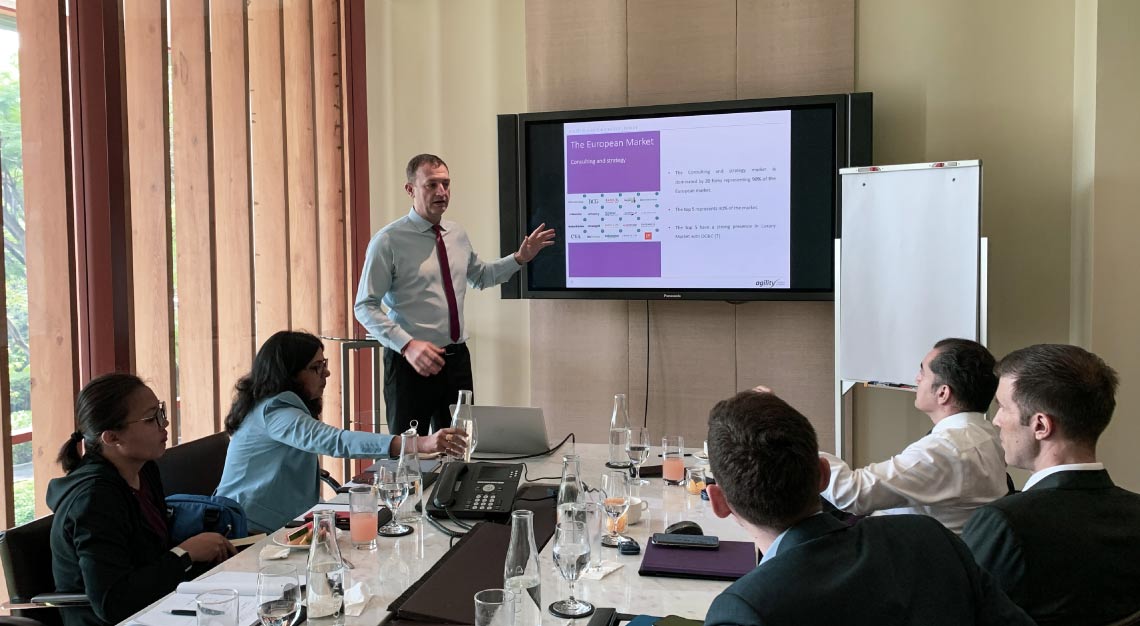 Given the niche and private nature of its work, Agility Research is understandably not a household name. But you may have seen it represented on the news as subject matter experts, and as keynote speakers at events such as the 2017 International New York Times Luxury Travel Conference. Banta is also a member of Robb Report Singapore's Thought Leaders community. 
Founded in Singapore, Agility Research gradually expanded to house offices in major cities around Asia, such as Shanghai and Hong Kong. Banta adds that while 60 to 70 per cent of the company's work is based in Asia, it's seeing increasing opportunities in Europe and the US. This led to expansion – an office was set up in Paris and, at year-end, another in London – to better serve its European clients. The rising demand for its services is perhaps a testament to its expertise and network in Asia. To date, it has successfully completed more than 1,000 custom engagements for clients from over 35 markets across six continents. 
According to the 2019 Bain & Company Worldwide Luxury Study, Asian shoppers were responsible, almost entirely, for the growth of the personal luxury goods market last year. With the future being as uncertain as it is, the importance of understanding wealthy Asian consumers is immeasurable. While the onset of COVID-19 might have ground the luxury business to a near halt, it was hardly a spanner in the works for Agility Research. Banta shares that the last few months have been some of its busiest. "Over the last four to five months we've been doing webinars in which clients from all over the world – from Geneva to New York – participated in our briefings on how consumers might be changing, post-COVID."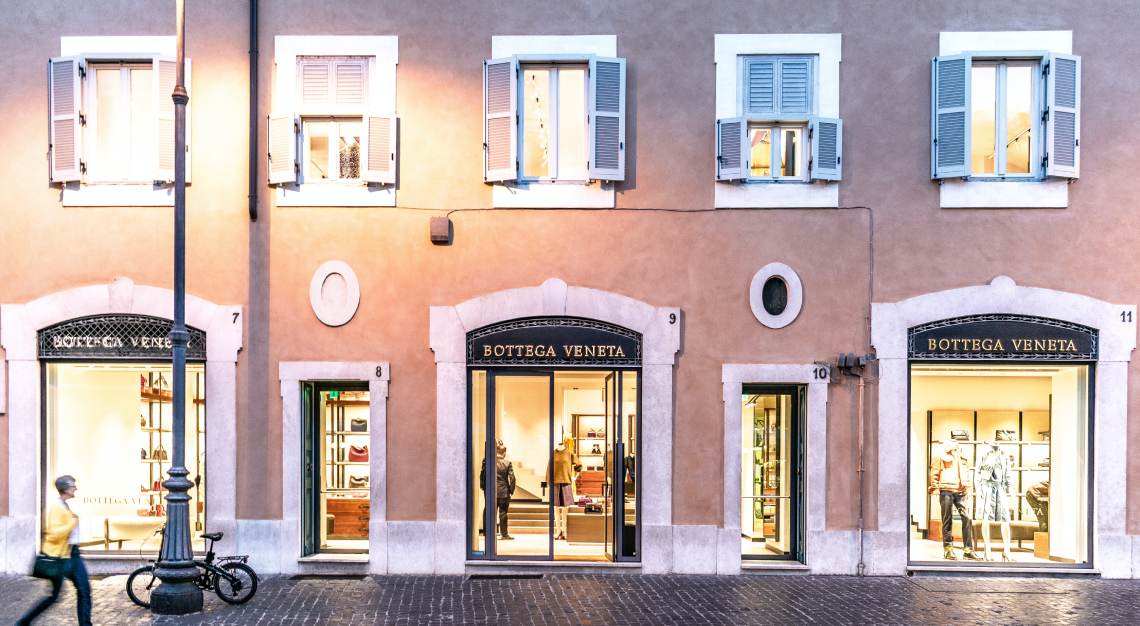 The firm has been studying the effects of COVID-19 on affluent and HNW behaviours, and its findings are reflected in its TrendLens 2020 Phase II Report. Featuring interviews with more than 4,500 HNW and affluent consumers from around the world, the report revealed interesting shifts in consumer behaviour. One of which was that as travel effectively halted, many traditional avenues for luxury spending suddenly diverted elsewhere: home. Along with that, a notable shift of consumer priorities towards health and wellness, as well as a proclivity towards sustainable efforts. Ultimately, the ability to gather insight from multiple perspectives is key to making good decisions, and Agility Research prides itself on being well-placed to do so. 
"Our Luxe Talk community is full of people from all walks of life," says Banta. "We can pull together people who are biased towards, say, Hermès, and people who are against it. Or let's say you are Cartier; you may have the Cartier database, but you don't know anything about the people who choose to walk into Patek Philippe instead. Most people have access to so much data that I don't think that data is ever a problem. The thing is, how do you take that data, make actual sense of it and come to the right decisions? That is the crux of what we can provide." 
This story first appeared in the September 2020 issue, which you may purchase as a hard or digital copy