Don't worry, a more affordable Taycan 4S is also available, and it's priced from S$485,988
Having had its local launch late last year at a gala event at Marina Bay's Floating Platform, the Porsche Taycan, arguably the most anticipated electric car since the Tesla Model S, is finally on Singapore shores. 
At the time of its launch, three variants will be available, with a pair of Turbo models (which don't actually have an internal combustion engine, let alone a turbocharger) and the 4S model. 
Standard across all Taycan models is an electric all-wheel-drive, LED headlights and DC quick-charging capabilities and a range of at least 365km in the Taycan 4S (this goes up to 414km with the optional Performance Battery Plus), going up to 420km on the Turbo variant.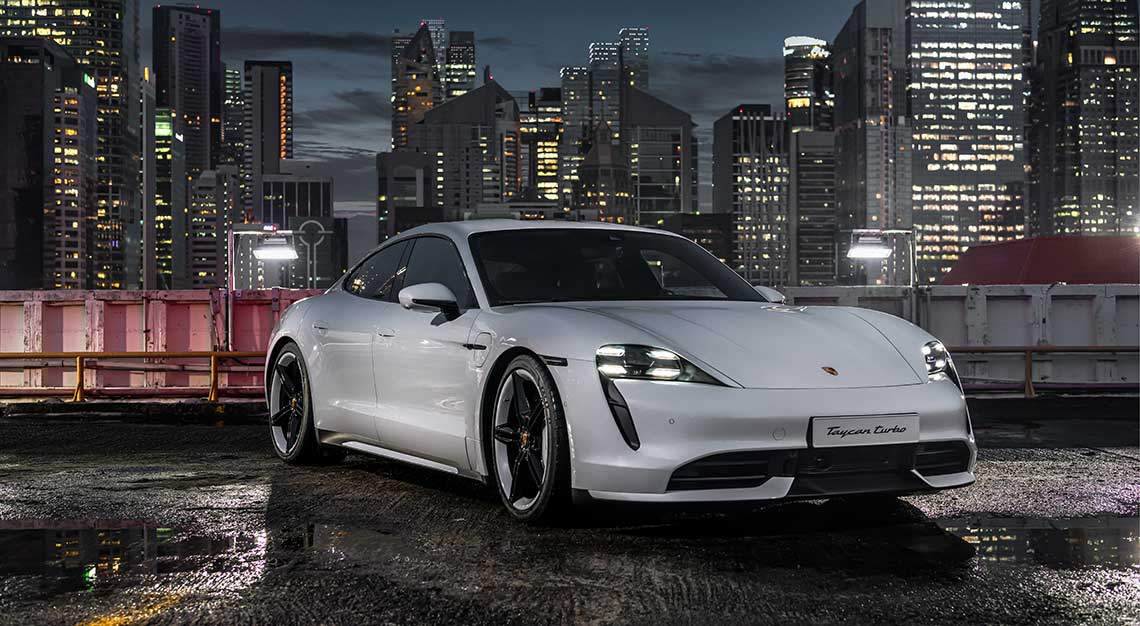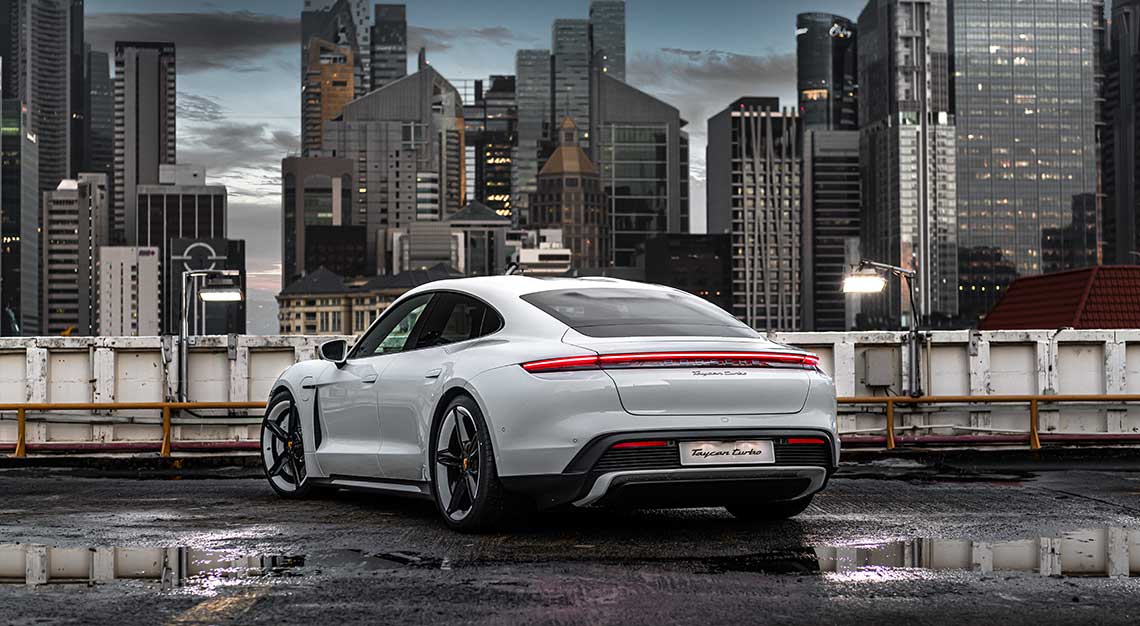 The Taycan Turbo models (comprising the turbo-less Turbo and Turbo S) will have the higher-capacity, higher-voltage Performance Battery Plus fitted as standard, along with, uhm, Porsche Electric Sport Sound, which is a sort of electric car soundtrack for audiences within and without. As for what it sounds like exactly, a noise like a very angry UFO taking off wouldn't be completely inaccurate.
At any rate, as a quick recap, the range-topping Turbo S is packed with 761hp/1050Nm, making it the most powerful non-limited-edition Porsche ever made. Porsche also claims it would accelerate from zero to 100 km/hr in 2.8 seconds, identical to that of the monstrous 911 GT2 RS. 
Further down the line, there's the Turbo with its 620hp and 3.2-second century sprint time. Even the entry-level 4S comes packing at least 530hp, and if you opt into the Performance Battery Plus, you'll get 571hp, along with a bump in range.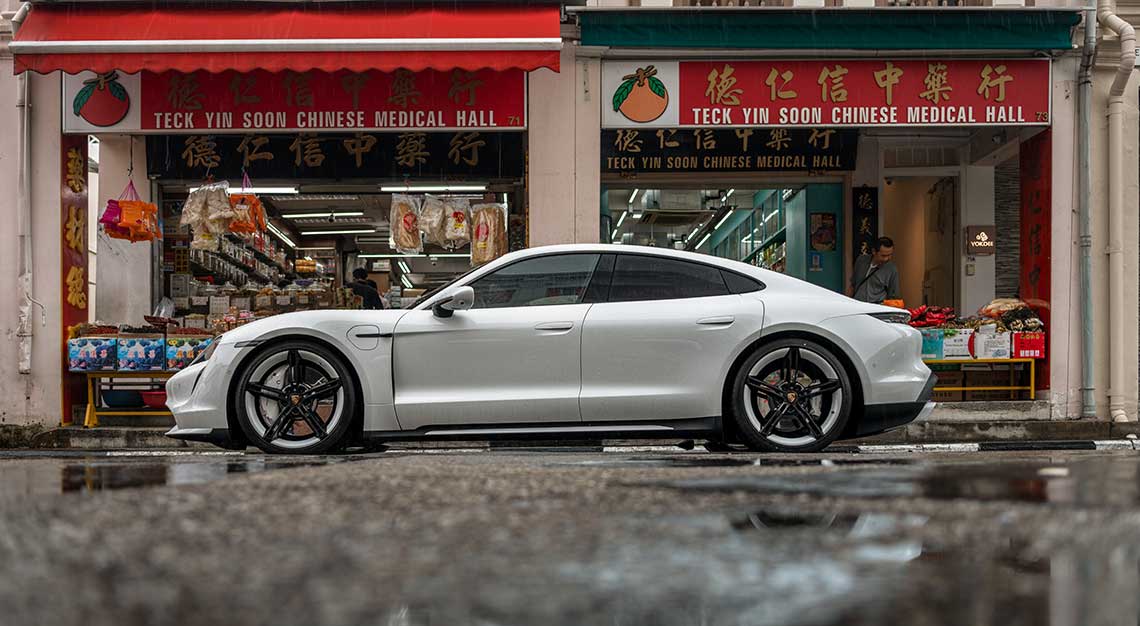 All that was a known quantity for awhile now, but Porsche Singapore has just answered the question on everyone's (or at least, everyone interested in owning a premium, sporty electric car that's not a Tesla) lips. That is to say, how much the Taycan will cost, along with local warranty coverage.
As for the latter, Porsche will offer the Taycan with the same five-year maintenance and warranty programme as offered to its combustion-engined cars, with the batteries covered under an eight-year warranty. The warranty on the vehicle (though this doesn't cover the batteries) can be extended up to 10 years, if owners so choose. 
In terms of price, the Taycan will start from S$485,988 for the 4S, S$623,988 for the Turbo and S$767,988 for the Turbo S, with all those figures exclusive of COE and optional extras.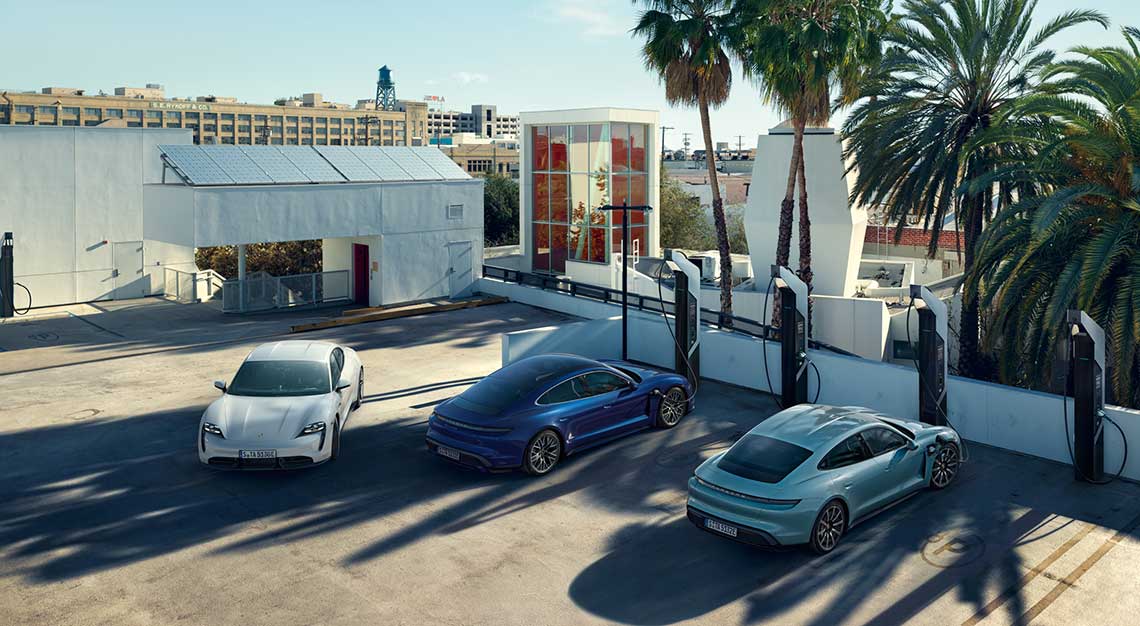 It's quite the pretty penny, though you'd do well to remember that the Taycan is priced lower than a comparable Panamera, which is surprising and rather an enticing nugget for prospective owners. 
That said, the biggest source of pain could come from its annual road tax bill. It's unclear if the Taycan will be taxed based on its base or 'overboost' output (again, there's no turbocharger to provide said boost), but assuming the authorities go by its maximum output, the annual road tax for the Turbo S will be – are you sitting down – S$12,458. 
On the plus side, that's only applicable if you register your Taycan Turbo S before 1 January 2021. After that date, the road tax for the Taycan Turbo S will be far, far less expensive, at S$7,746. Still, that's roughly what you can expect to pay for a Lamborghini Aventador, with its mighty 6.5-litre V12 engine. 
Then again, the Lamborghini doesn't have a vegan-friendly, animal product-free interior like the Taycan Turbo S has… which is something.