In the film, Adonis Creed becomes the face of the brand—and wears its made-to-measure clothing with fighting style
In a collaboration with MGM Studios, Ralph Lauren has added Adonis Creed's on-screen looks to its made-to-measure program.
Michael B. Jordan, who plays the film series' titular character, is stepping back into the ring with the release of Creed III, which opens on March 3. The actor—who also directed and produced the film—will reprise his role as Adonis Creed, who in this latest instalment faces a challenge from a former friend and one-time boxing contender who remerges after a long stint behind bars.
The plot promises hooks and jabs aplenty, but Jordan's wardrobe is not limited to boxing shorts and padded gloves. In the film, Creed becomes the face of a Ralph Lauren ad campaign, complete with a billboard on Sunset Boulevard showcasing the fighter's broad-shouldered physique in a three-piece pinstripe suit with peak lapels. In keeping with the film's in-world development, Creed is seen in several other Ralph Lauren outfits throughout its running time.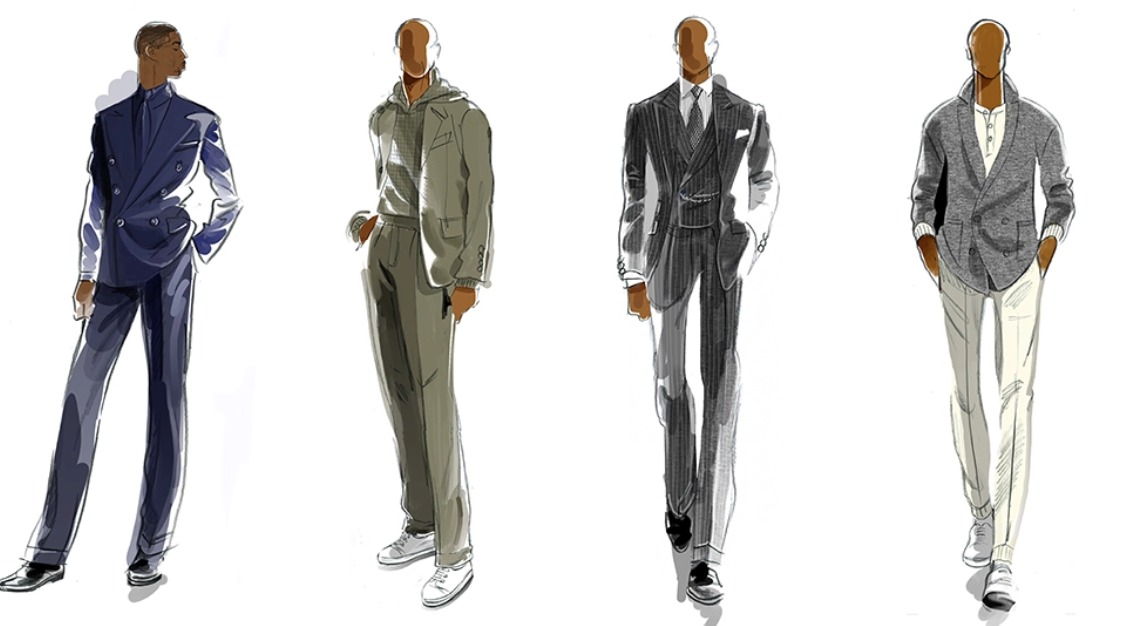 According to costume designer Lizz Wolf, dressing the character in custom Ralph Lauren was a collaborative process undertaken by herself, Jordan and the Ralph Lauren design and talent team.
"We put the script out in front of us and mapped out which scenes were valuable for a Purple Label or tailored clothing moment," Wolf tells Robb Report. "What was Adonis doing in the scene? Where was he going? What would they entail? What was he experiencing? Then based off those moments we decided on the individual silhouettes."
While Creed is seen in a diversity of looks, including the more contemporary combination of a hooded sweatshirt worn below a tailored suit in an opening scene, other wardrobe changes are more classically informed, tapping into the legacy of Ralph Lauren and historic leading men.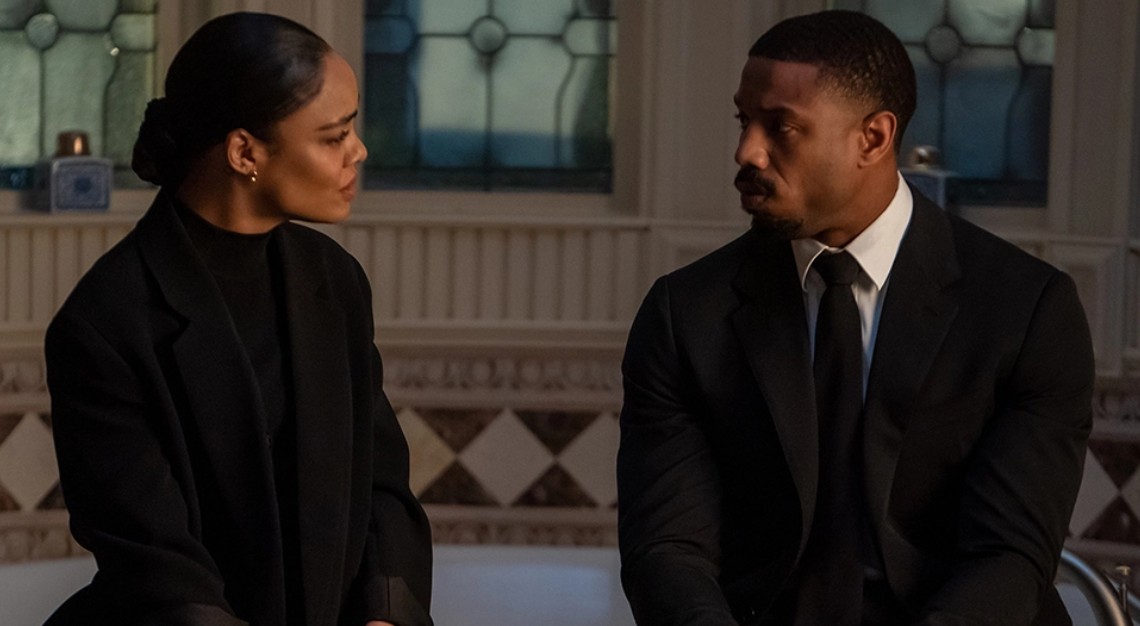 "We did a lot of research on previous [Ralph Lauren] looks and collections," Wolf continues. "Lots of inspiration also came from Old Hollywood—Sidney Poitier, Paul Newman… this classic, effortless style, and this is obviously what Ralph Lauren does so well. The design team really offered us so many luxurious options from fabrics to haberdashery."
In a life-imitates-art twist, Ralph Lauren will be offering Creed's suit—and five other looks sported by Jordan on-screen—via its made-to-measure program at select Ralph Lauren stores and online. The collaboration between the American designer and MGM studios encompasses double-breasted pinstripe suits in grey or navy, sweatshirts made from heavyweight terry cloth and a classically cut black trench coat. In a very meta touch, each garment will also feature an interior label bearing the legend "custom-tailored for Adonis Creed."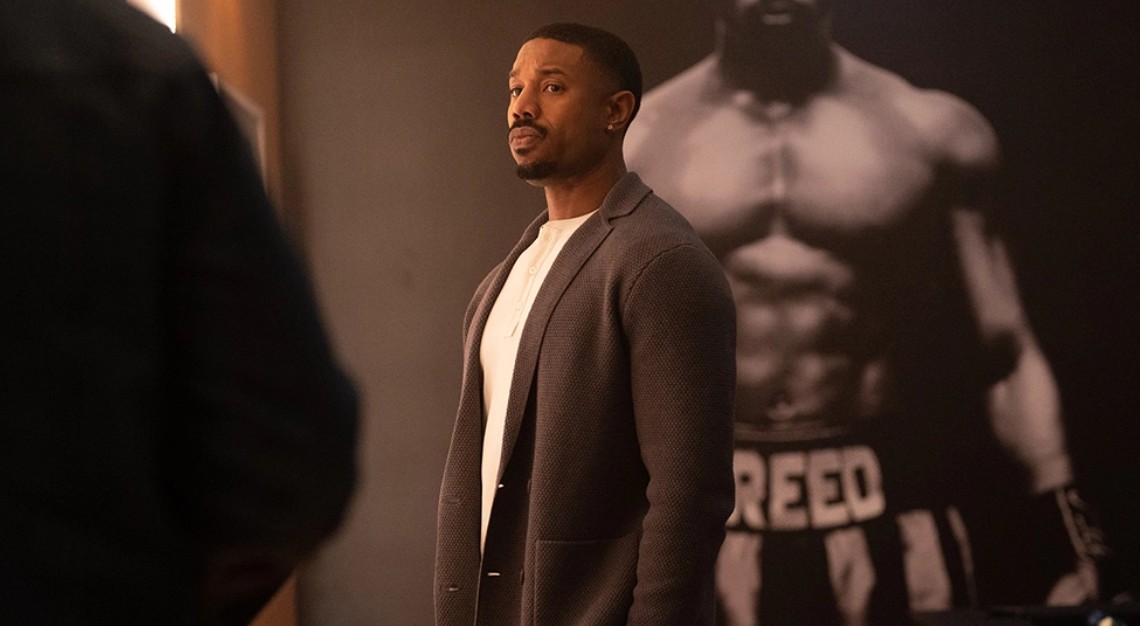 In any case, being draped in custom Ralph Lauren is a canny move for Creed, and the actor that portrays him. Thanks to Jordan's muscular frame, his off-the-rack suits have been prone to shoulder divots during red carpet appearances, a tailoring faux pas that is noticeably absent from his Ralph Lauren duds.
Although a fictional development, it's easy to imagine Adonis Creed taking centre stage in Ralph Lauren's advertising. The designer has a long history of dressing athletes, most notably the US Olympic team, which has been kitted out in Ralph Lauren at each game since 2008. The company has also been recognised for prominently featuring Black Americans in its advertising, most notably Tyson Beckford, who began modelling for Polo Ralph Lauren in 1993.
Whether you possess a physique already chiseled by training montages—or simply aspire to cut a more dashing figure in your day-to-day—this one-two punch delivered by American icons of the screen and the runway may prove a stylistic knockout blow.
This article was first published on Robb Report US