If you love lobster, do not miss this indulgent collaboration between the chefs of these two luxury hotels
Going to Capella Singapore on Sentosa always feels like a trip out of the country. Now, for two days only, a little bit of Paris beckons on this sunny island thanks to chef Nicolas Sale of Ritz Paris' two Michelin-starred La Table de L'Espadon. In collaboration with Capella Singapore's culinary director, David Senia, the chefs are showcasing their interpretations of modern French gastronomy – sometimes with an Asian twist.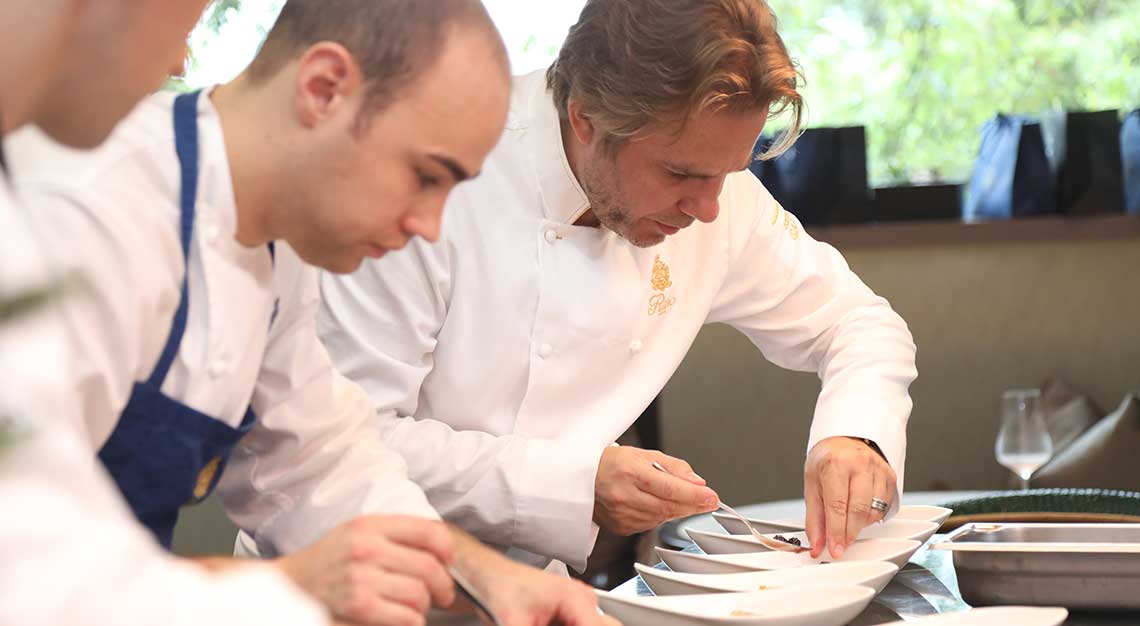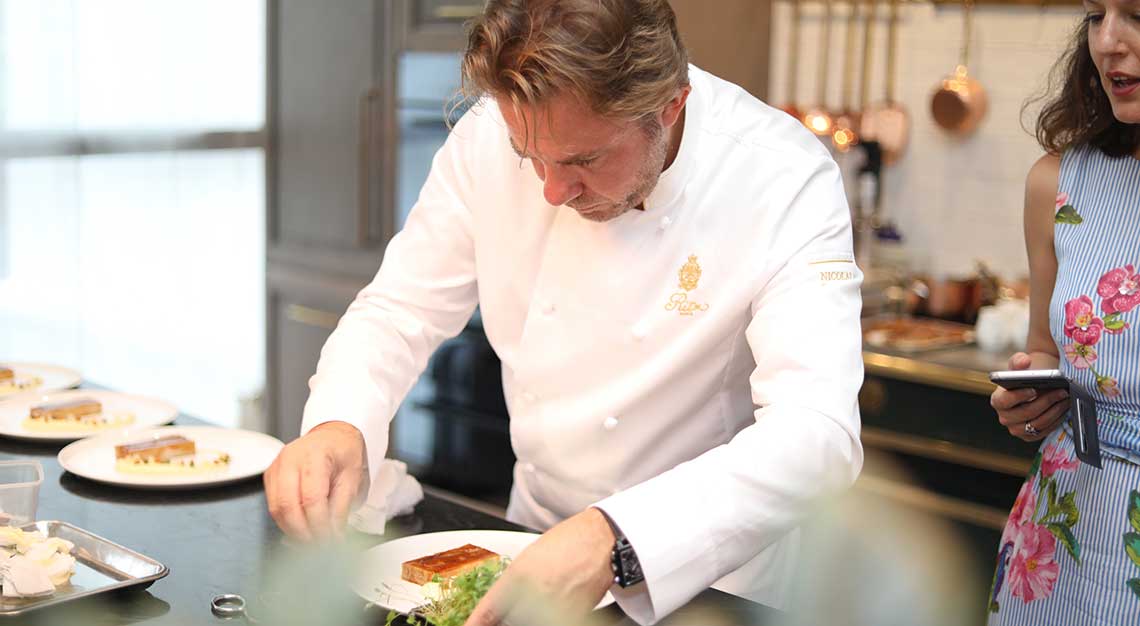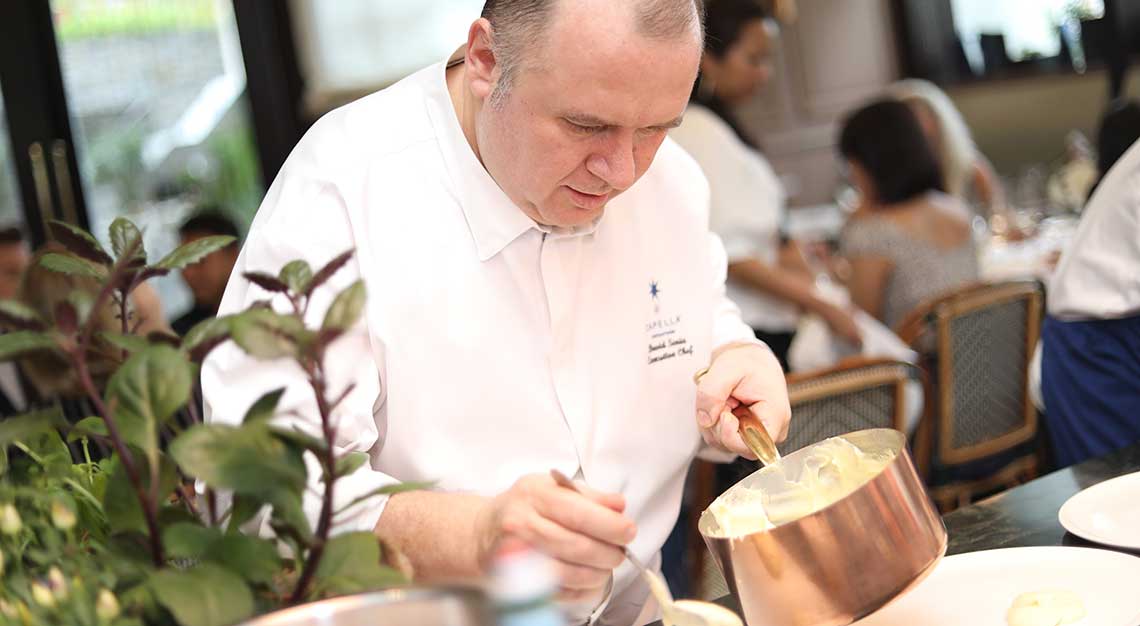 Before reading any further, seafood lovers might just want to make a reservation pronto for the six course dinner that will be held for one night only on Saturday, 10 November ($250++ per person or $330++ per person with wine pairing). Spoiler alert: The menu features Brittany lobster done three elegant ways, with the crustacean flown in specially from France for this event.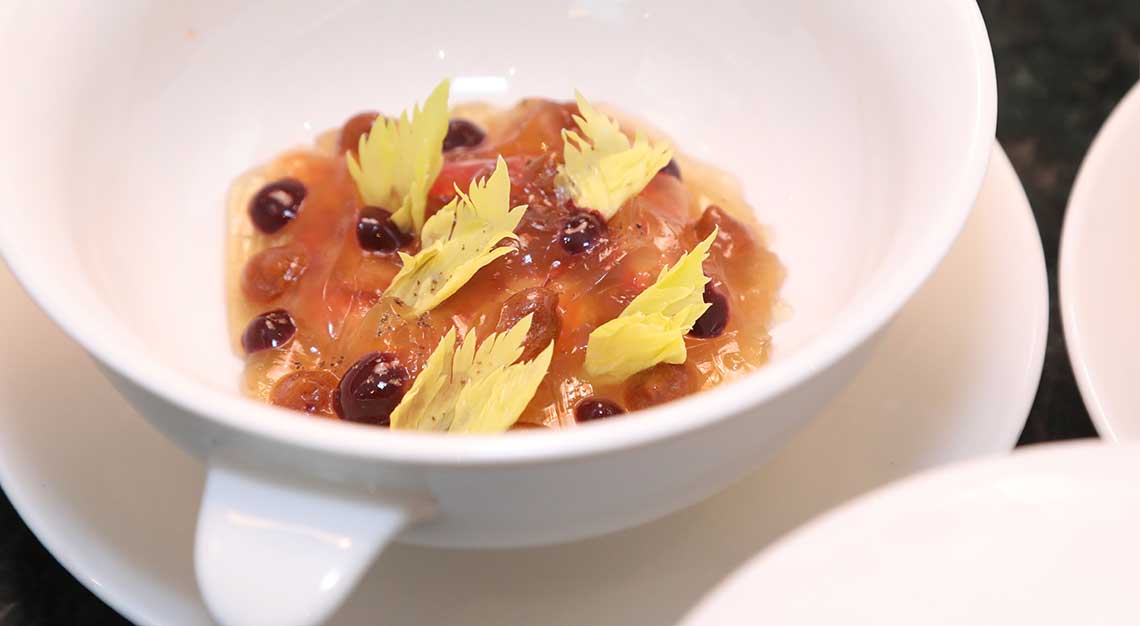 The lobster mania starts with a chilled gelee that's literally packed with the essence of the crustacean. It is partly meant to be a palate cleanser but really, all that lobster jus just makes you really hungry for the next two interpretations of lobster.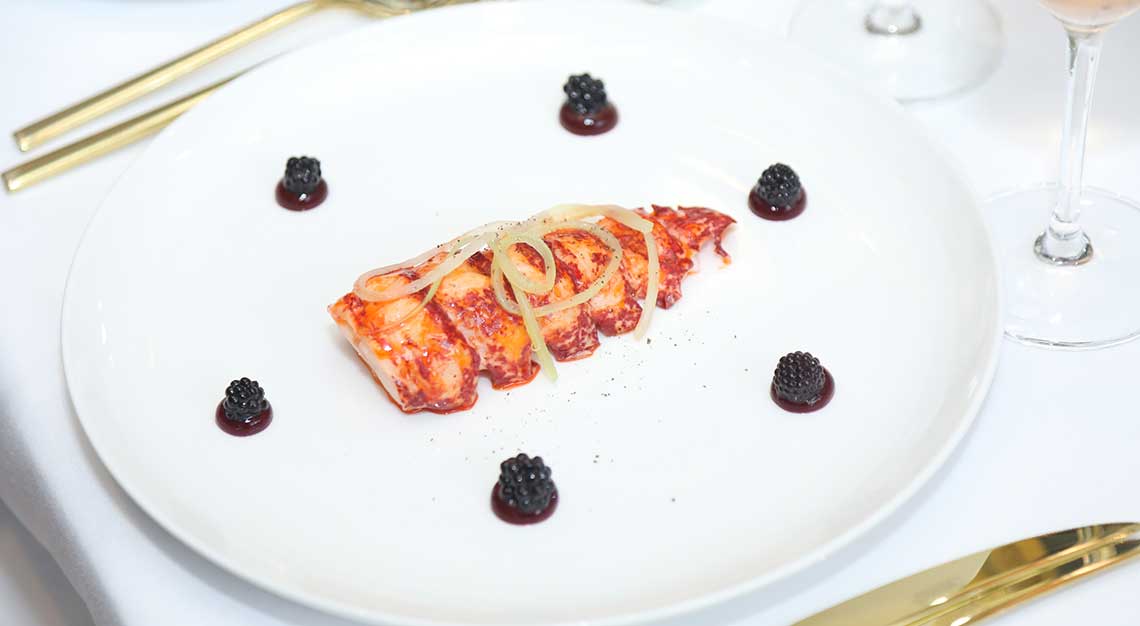 Next, a succulent tail, the translucent flesh glistening under the restaurant's light, is paired with an unusual blackberry vinaigrette. The tangy sauce, that's neither too tart nor too sweet, complements the firm texture of the lobster perfectly. For the finale, chef Sale turns out lobster claw with espuma, a deliciously frothy cappuccino that everybody can't resist mopping up with slices of freshly baked herbed bread.
Then, it is chef Senia's turn to show off with his singular savoury offering of cod with a rice crust, autumn mushrooms, pil-pil sauce, bell pepper chutney and aioli. It's a lot to fit into one plate for a six course meal, but I can only imagine the kind of pressure he's under to be working alongside a chef from one of Paris' most respected institutions. Still, the dish, although less refined than the ones preceding it, is delicious — I would pay top dollar for a fancy grain bowl version.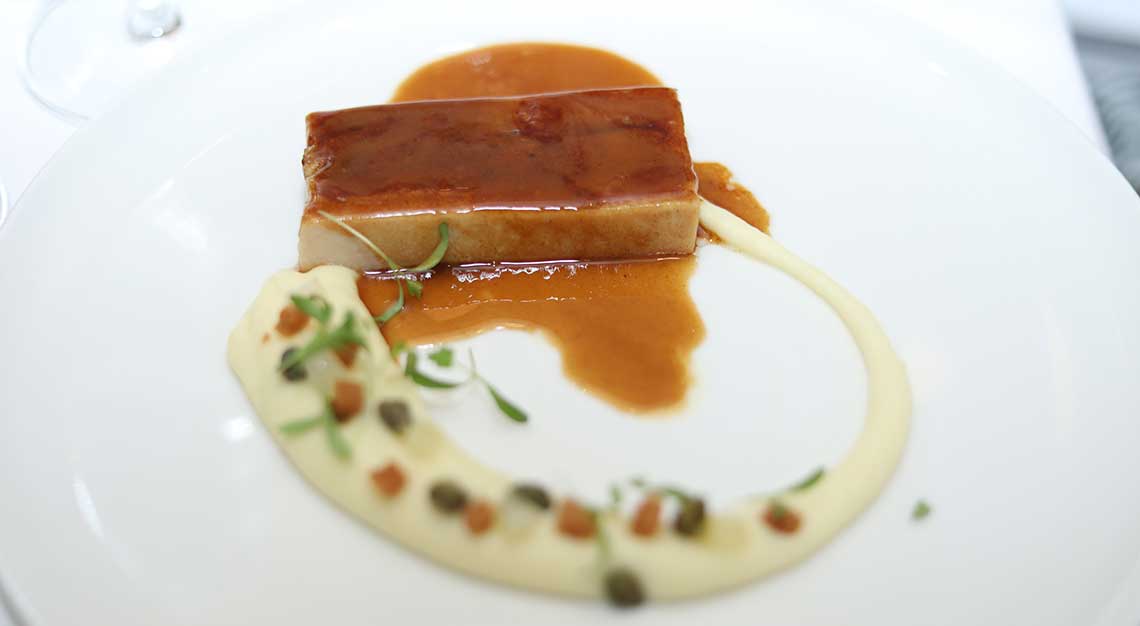 For the second main, chef Sale presents a melt-in-your-mouth pork belly confit, garnished with capers, lemon and wild coriander. Whatever you do, save some room for this; it is that good.
Ultimately, what gourmands will love about the meal is the visible rapport that the two chefs have struck up between each other. They prepare the courses in perfect unison and exchange banter that reduces guests to bellyaching laughs as they present dishes to the table. It is a pleasure to get a glimpse into the inner workings of a fine dining restaurant, especially when it runs counter to popular perception. Says Sale, "You can use premium produce and cutting-edge tools but in this competitive industry, you have to be yourself. This is not Hell's Kitchen or Masterchef, this is reality."