Andrew Leci goes French and back to his racines
As an occasional food writer, I am often asked about my favourite type of cuisine. It's a question I can only answer accurately on any given day, because my taste buds (who diarise and have frequent consultations with my stomach) are fickle, and fancy different things at different times.
Sometimes they want to sample clean, raw food – in which case it's off to a preferred Japanese restaurant and some good quality sashimi (washed down with the driest sake imaginable). At other times my taste buds need their pasta fix, and I will head to one of the best Italian eateries in Singapore and let the proprietor order for me. If I want bits and pieces and plenty of different flavours, Spanish tapas fit the bill – marinated anchovies, a moist tortilla, some delicious Iberico ham, sapidity on a small plate.
I've always been a fan of moussaka – accompanied by a Greek salad with a feta that isn't too salty – it's a perfect meal… when you're in the mood.
And then there are times when nothing will satisfy other than French food – that with which I am probably most familiar and, to a certain extent, is the 'mother' of so many cuisines around the world. It was a pleasure then to be invited to sample the new menu (and meet the new chef) at Brasserie Les Saveurs, the latest iteration of the not-quite-fine dining outlet at one of Singapore's prime properties, the St Regis.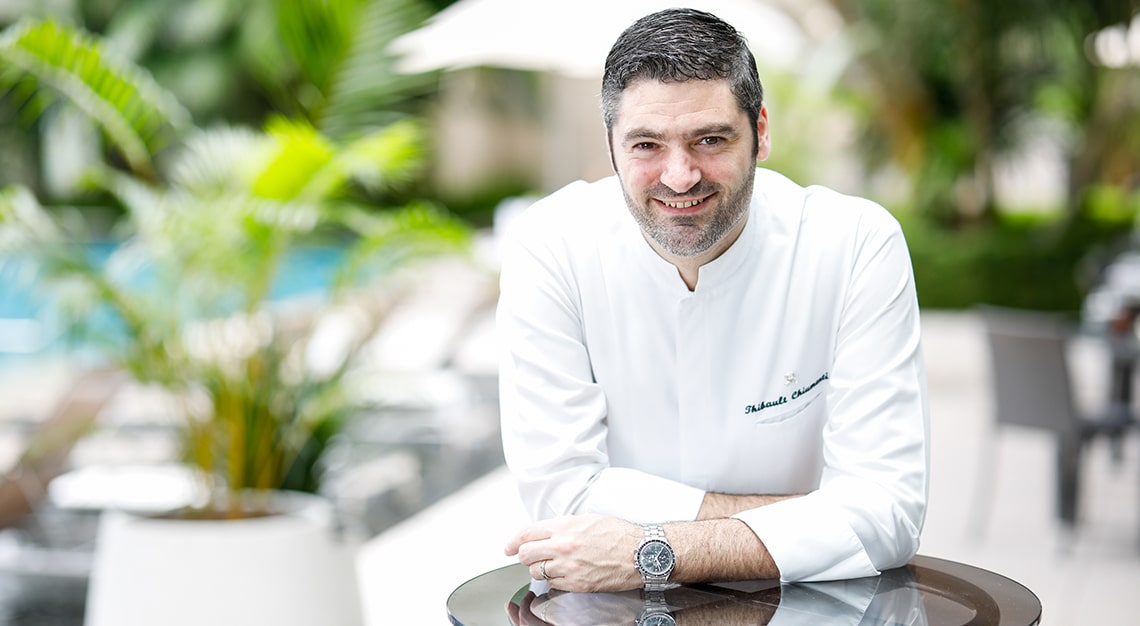 Chef Thibault Chiumenti is the new man at the helm, jet-fresh and air-flown from a recent stint at the Sheraton in Hong Kong, having spent 10 years in Bangkok. Clearly, he likes the region. There's a sense here that Chef has gone back to some of his roots (and indeed his root vegetables – his family owned fields on which they were grown and around which he spent his childhood in France) and created a menu that is chauvinistically French (it is a brasserie after all) quite traditional, and with only a perfunctory nod to Asiana.
There is absolutely nothing wrong with this approach because classic French dishes, expertly composed and ingredient driven can provide some of the most mouth-wateringly delicious eating experiences on the planet.
Brasseries are meant to be uncomplicated and not at all froufrou, and Chef Thibault must have had to restrain himself when putting together his dishes for Les Saveurs. His cuisine in Hong Kong was aesthetically complex and very eye-catching, but brasserie-style French food doesn't require sauce designs – after Miro, Kandinsky or Pollock (when you get it absolutely wrong). Most of what Les Saveurs serves up is honest to goodness, well cooked, judiciously seasoned dishes that we all know and love, and pop up on our default setting when we're hungry and need a French fix.
The restaurant does not disappoint… except when it does.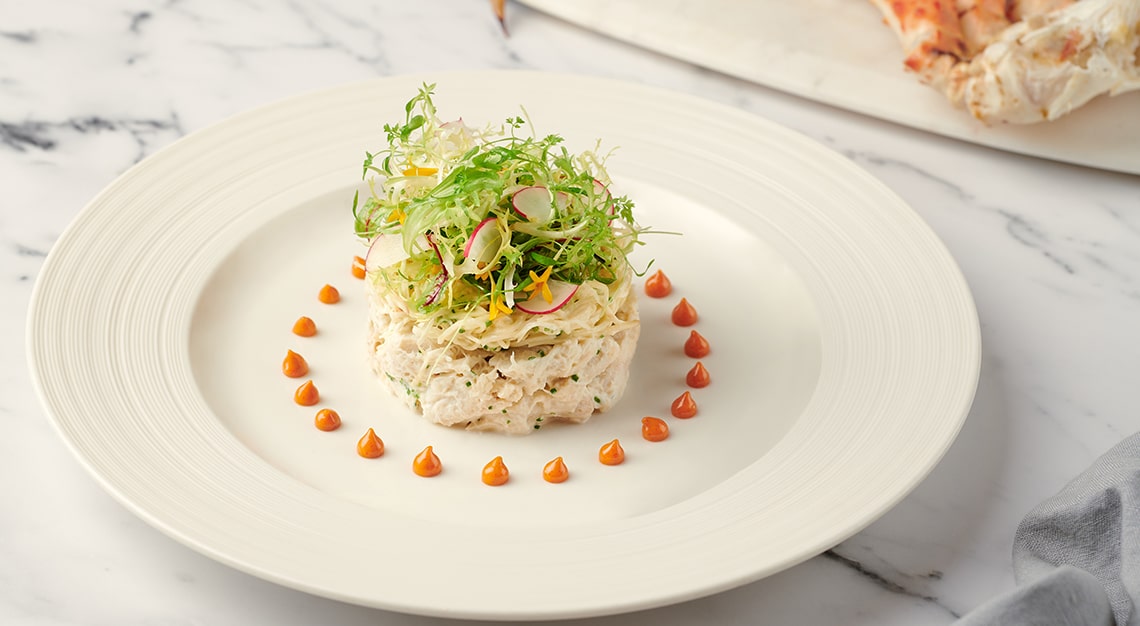 As a starter, I simply cannot recommend the Salade de Crabe (Alaskan king crab, remoulade, dill, yoghurt dressing, paprika mayonnaise) enough. It's superb. A generous portion of pure, flaky crab; the perfect balance of dill (not too heavy; a polite suggestion rather than an insistence) and a playful spiciness provided by the paprika. It was spot on.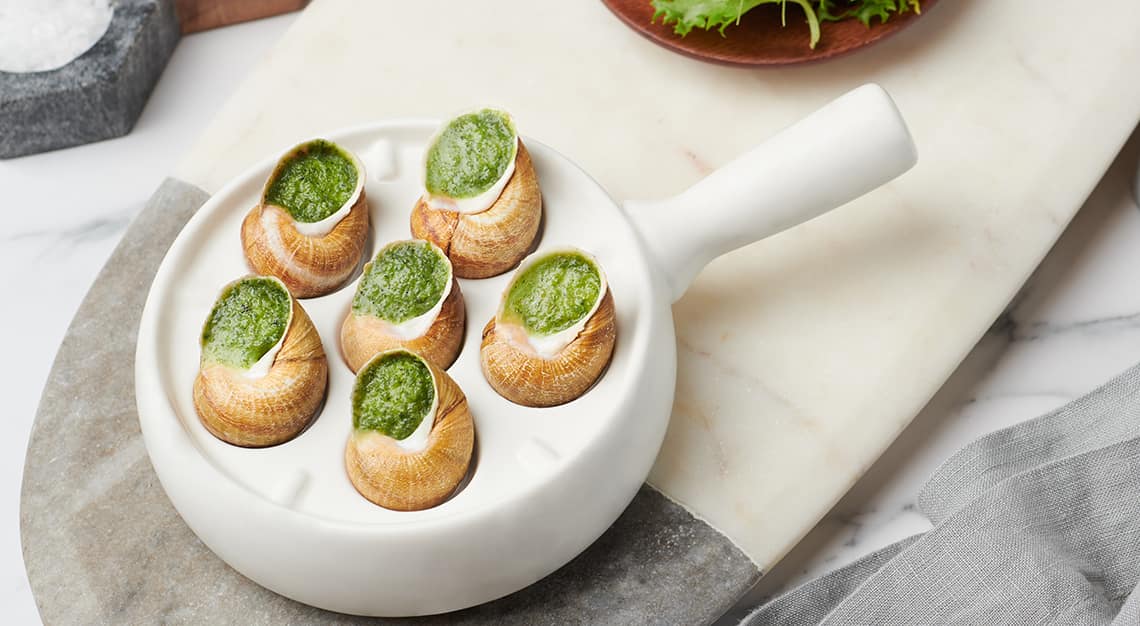 The Escargots de Bourgogne were also excellent, and it's so gratifying to see the chefs resisting the temptation to just slather garlic and butter over the dish and hope for the best – as is often the case with this dish. Snails are actually tasty, with a delicate meatiness that needs to be drawn out rather than smothered. This version did its job masterfully. The Foie Gras Poêle (poached apple, gingerbread coulis) was also good – the fruit, although caramelised, was not too sweet (you always need that element of 'zing' with an ingredient as rich as foie gras), and the gingerbread (a favoured Chiumenti touch) was a masterstroke – it brings so much to the party.
There's an excellent Tartare de Boeuf (hand-cut beef and everything else you would expect) on offer that may need a tad more seasoning, depending on tastes, and a Bisque de Homard (lobster bisque, Cognac, lobster claw, cream, herb croutons) that would have been decent had there been a more significant alcohol hit and had it been a little less creamy. It was rich, of course, but that's what the booze is for – a mitigating ingredient that makes all the other participants more cordial towards each other.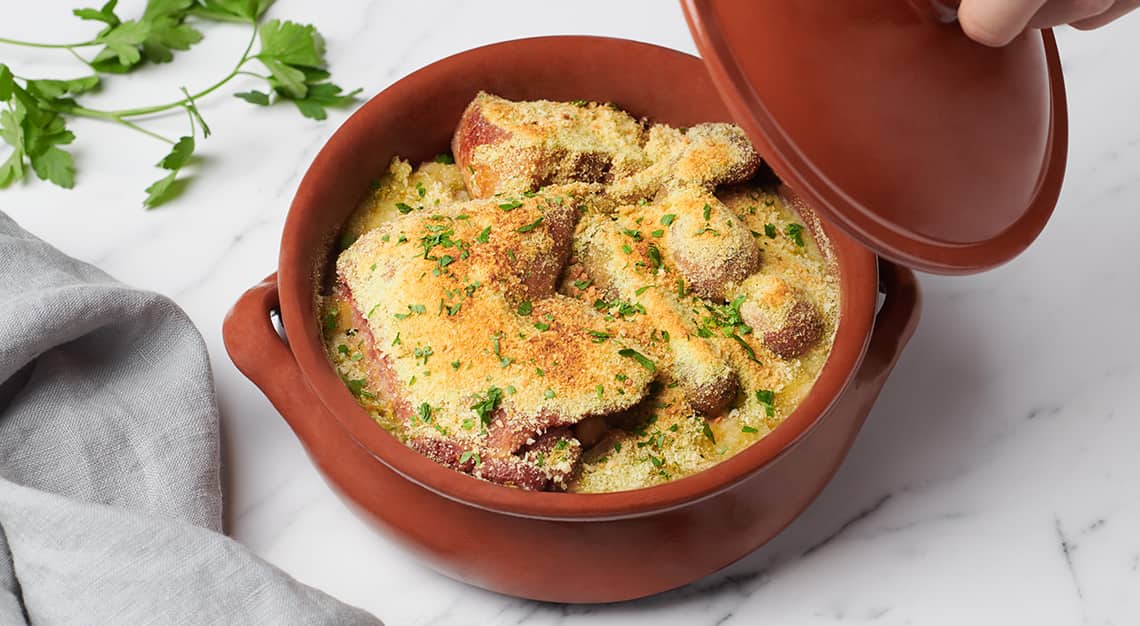 Of the main courses, only the Cassoulet en Cocotte (duck confit, pork sausage, pork belly, paimpol beans) failed to deliver as it was simply too dry. Cassoulets are meant to be moist, slightly soupy, chock-full of tender morsels that enable the diner to compose different savoury mouthfuls with each dipped spoonful. In this version, the meat was dry, the sauce had evaporated, and the beans looked embarrassed – finding themselves having to carry the dish with their rustic charm.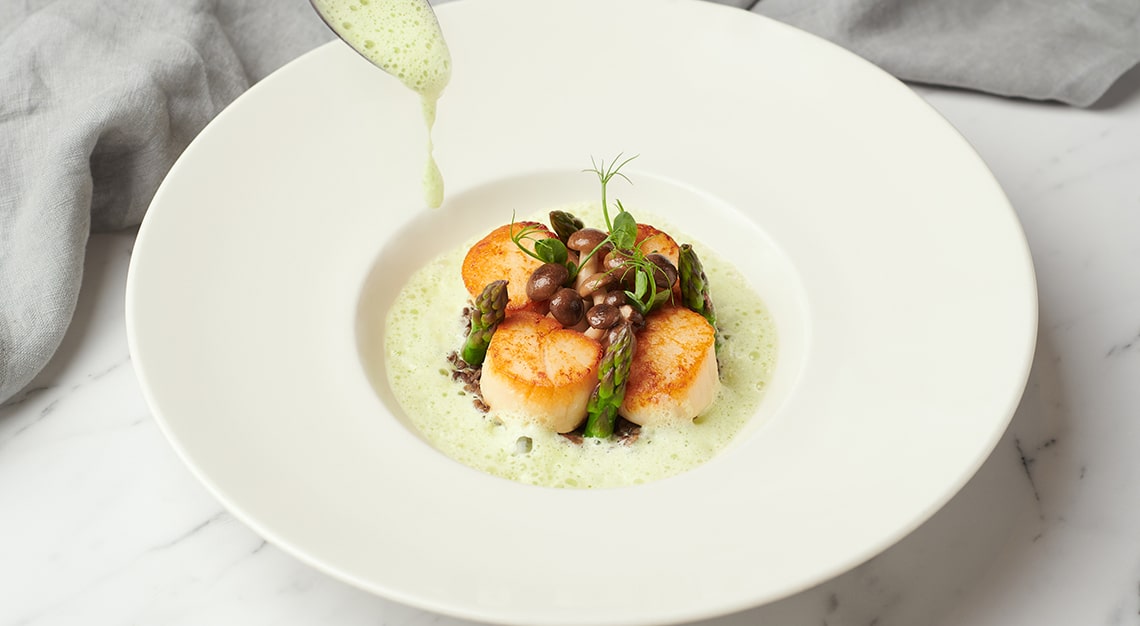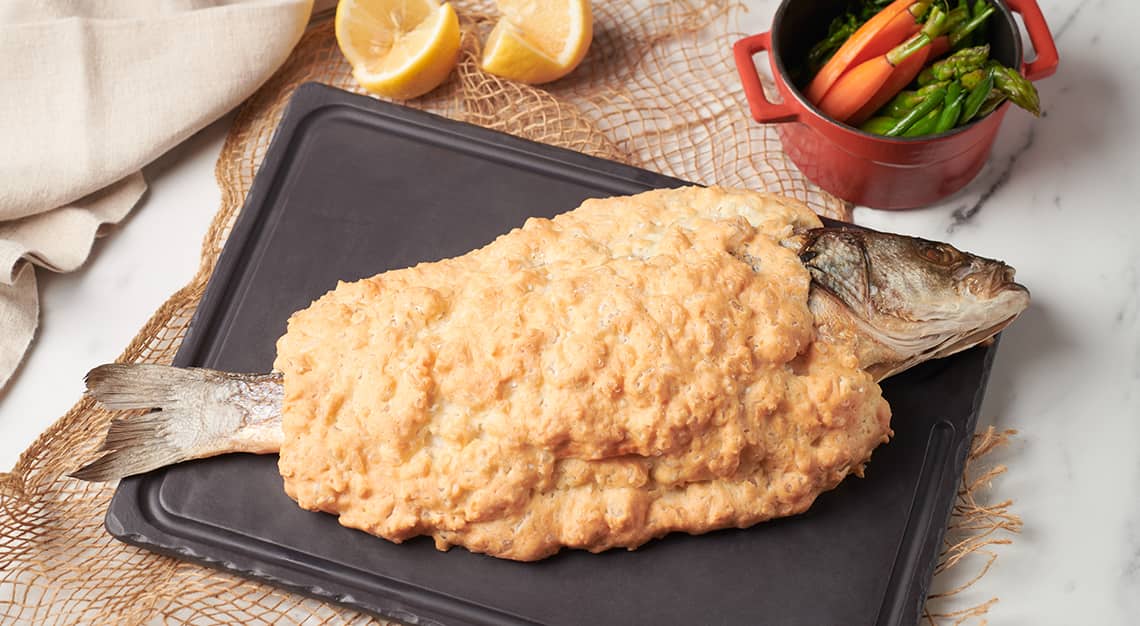 The Steak Frites (do you really need details?) is pretty good, and kept things nice and simple, but make sure you specify on 'doneness'. Leading the way though in the mains (sorry, 'les plats principaux') were the Noix de Saint Jacques (Hokkaido scallops, lentil ragout, shimeji mushrooms, green asparagus) and the Bar en Croute (salted, crusted seabass, beurre blanc). The scallops were absolutely perfectly cooked and utterly delicious on their own. My advice would be to put the lentils to one side – as far away from the dish as possible – but then I am not a fan of lentils. If anyone would like to join me in LUST (the Lentils Unappreciation Society Taskforce) then please just drop me a line with your bank account details and I'll forward your membership card forthwith.
I digress.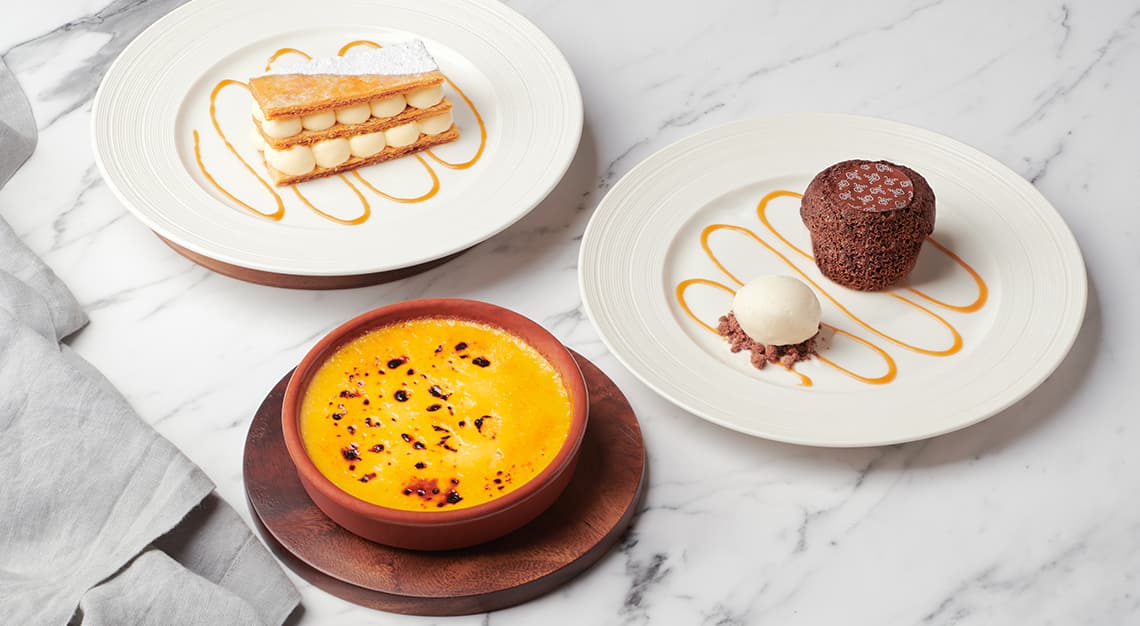 The seabass has a wonderful texture, and a controlled saltiness despite what it spends its cooked life coated in, but does need the beurre blanc to offset its fishy meatiness – if that makes sense. Desserts are good too, from the Moelleux au Chocolat (chocolate fondant, vanilla ice cream) to a satisfyingly crunchy Mille Feuille (vanilla, puff pastry, caramel sauce), although for my taste, the Tatin de Pommes (apple tart, honey fig ice cream) could have done with being a bit, dare I say it, tarter. It's too sweet, which makes the relationship with the ice cream not as pleasantly antagonistic and complementary as it might be.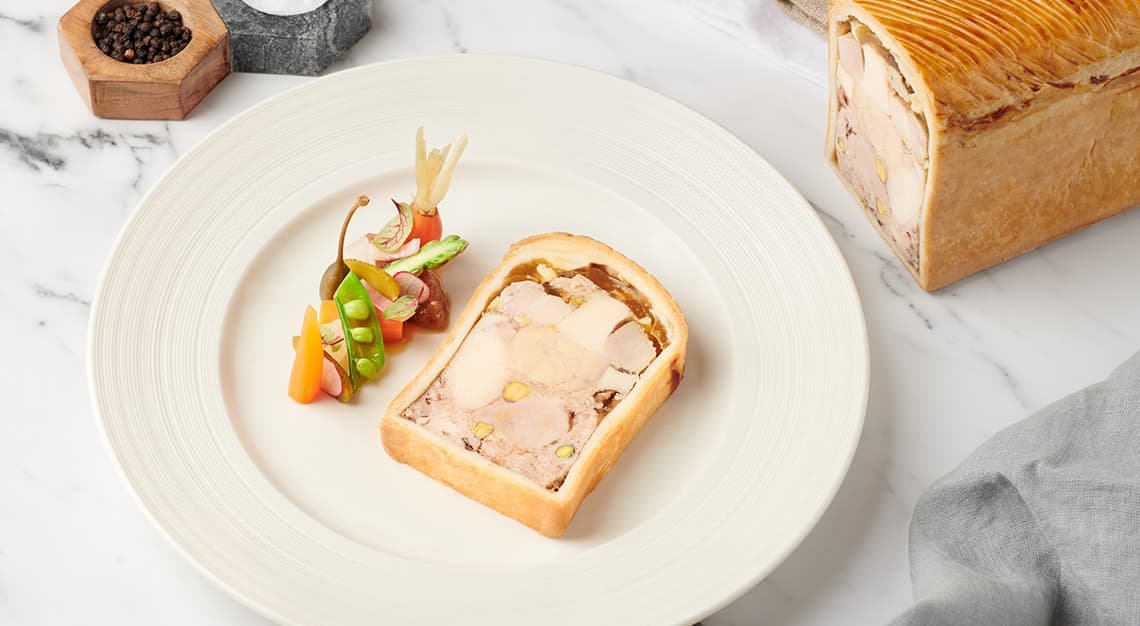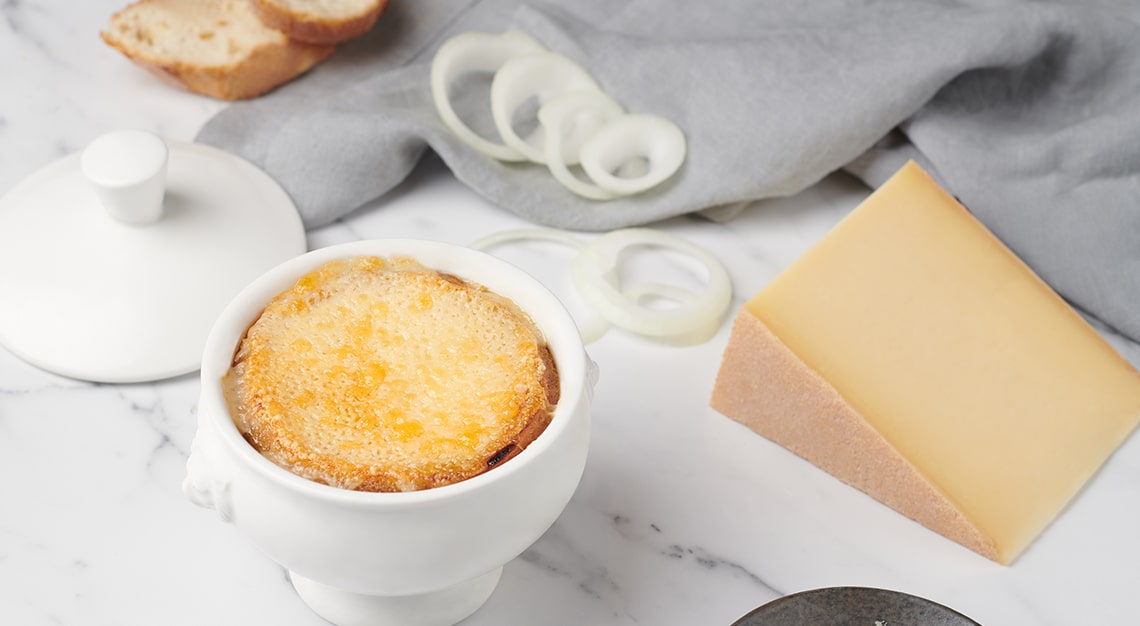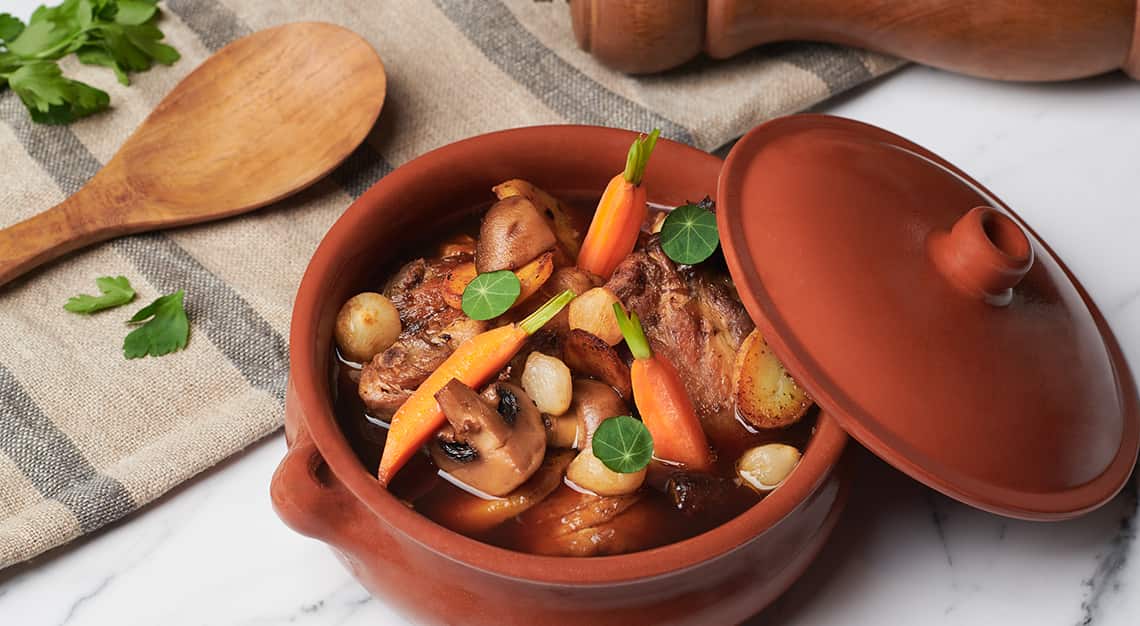 Les Saveurs is serving up some seriously good food, and the prices are not as high as one might expect considering the fine surroundings and the locale. Chef Thibault's roots are well entrenched, and he certainly know what he's doing when it comes to bringing classic French cuisine to Singaporean palates. With a little fine tuning, this could turn out to be my destination of choix when it comes to mes racines. Pretentious much?
Brasserie Les Saveurs
The St. Regis Singapore
29 Tanglin Road
Lobby Level
Singapore 247911