Secrets Of A Phantom
There's no denying the new Rolls-Royce Phantom, the flagship limo to end all flagship limos, is a magnificent achievement.
It's slathered in the finest materials known to mankind and its scope for customisation is limited only by your imagination and the depth of your wallet, but you already knew that.
You probably also know about how its 6.75-litre V12 engine now receives a pair of turbochargers, how it rests on a new aluminium chassis and how it has a customisable 3D space on the dashboard fascia dubbed The Gallery.
But what you didn't know is the incredible amount of design and engineering work that went into making what can rightly claim to be "the best car in the world". In this exclusive, we speak to the key people who made the eighth-generation Phantom happen.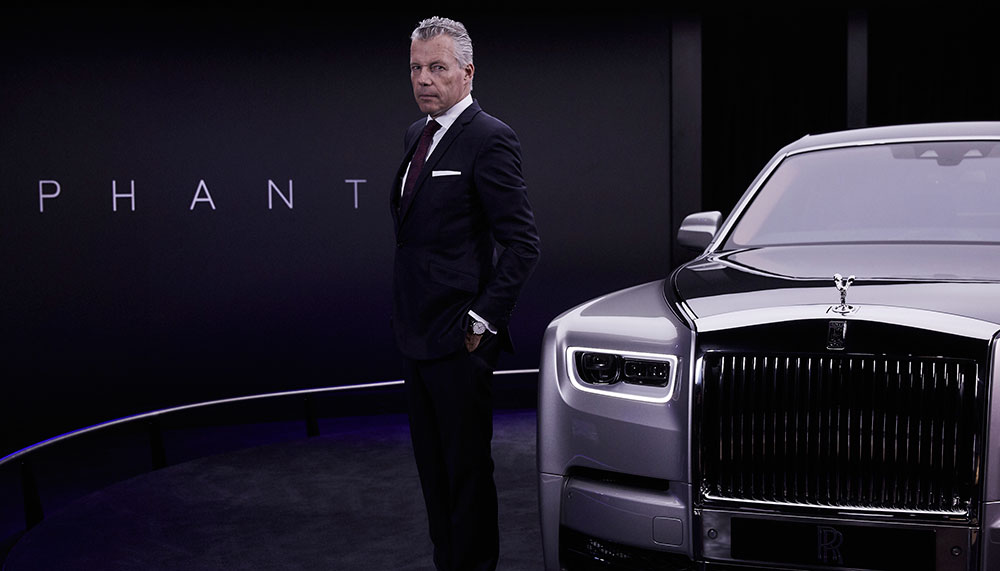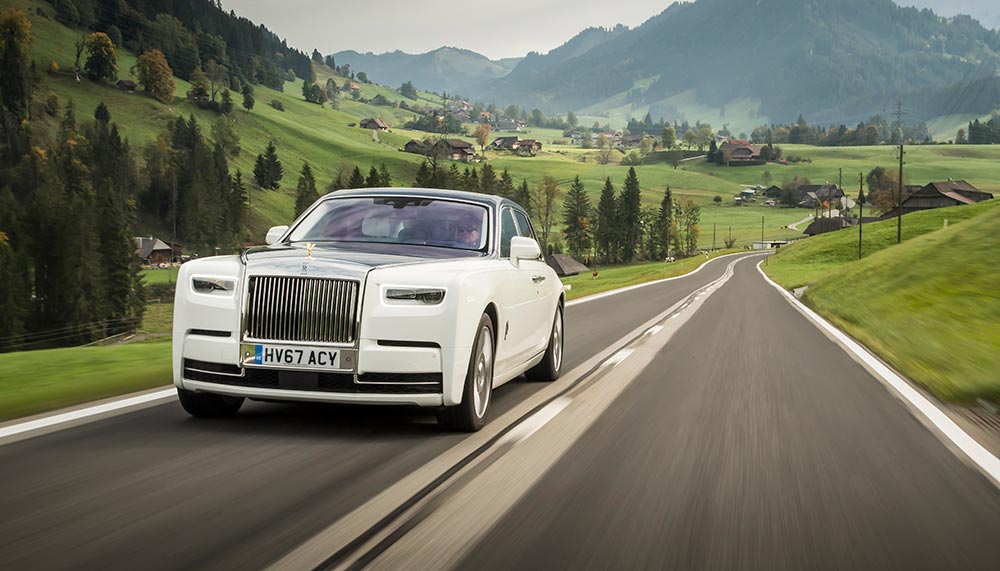 The Way It Looks
Giles Taylor, director of design
"The new Phantom was designed to evoke power, unique presence and elegance. We wanted owners and viewers to experience awe and admiration, not only in relation to its presence but also to its utter beauty. Aside from fulfilling our customers' expectations of it being the 'best motor car in the world', the design also had to express the sheer effortlessness of the car's ethereal 'Magic Carpet Ride'. In other words, an unmistakable identity that only a Rolls-Royce Phantom can project.
"Radical change is not our design philosophy. Timeless elegance is. Phantoms are treasured by their owners and many stay in the family as heirlooms. Therefore, they go through a relatively long ownership cycle, just as the last model itself had a life cycle far longer than other motor cars.
"Following current designs trends runs the risk of a motor car becoming outdated very quickly. By modernising the new Phantom with these two core values in mind, we've created a modern interpretation of an instantly recognisable icon that will continue its legacy for many years to come."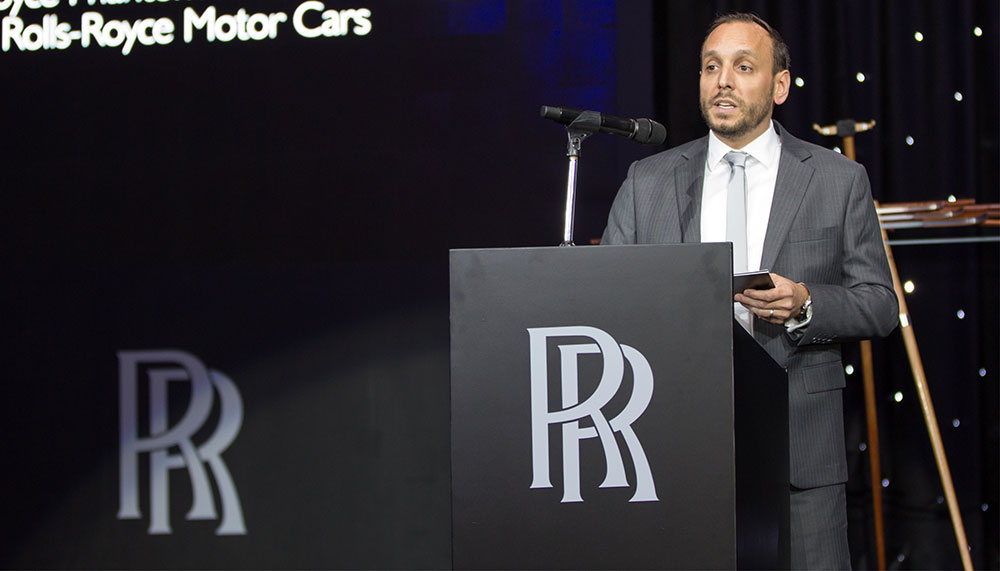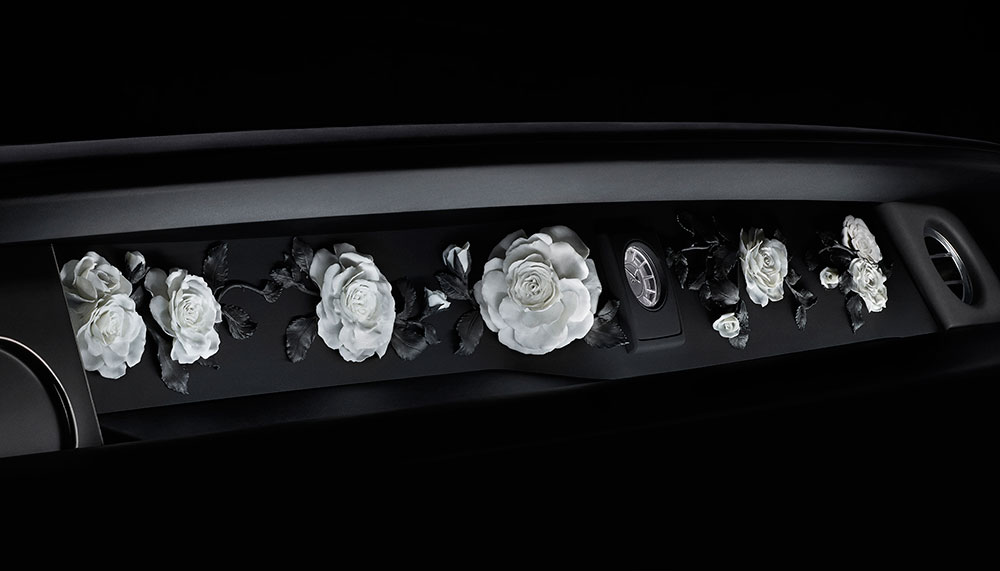 The Way It's Built
Christian Wettach, product manager, new Phantom
"One of the most challenging parts of developing the new Phantom, from an engineering standpoint, was The Gallery  – simply because something like this has never been done before.
"First off, the team had to think of innovative ways to free up space in the car's dashboard, which is traditionally a very busy space… achieved through clever repackaging, including the relocation of some parts of the setup to the engine bay.
"There was also a very important safety requirement to fulfill, and to this end a specific kind of safety glass was introduced, for which we managed to obtain road-legal status after extensive tests.
"Last but not least the challenge was sealing The Gallery to avoid any contamination to these precious art pieces within the car, even on a microscopic level. To do this – and to demonstrate the lengths Rolls-Royce will go to – we built a new three-stage clean room in the manufacturing area at the home of Rolls-Royce in Goodwood.
"But more than the obvious, the new Phantom is also contains beauty in its details, and this is something I am equally proud of. From the subtle one-touch door-close functions to the technology discreetly hidden away to reveal only authentic material beauty – these engineering features aren't strictly necessary, and require a lot of development and testing to achieve perfect operation, but contribute to an overall experience that can only be associated with a pinnacle super-luxury car. That is what we are proud have built with New Phantom."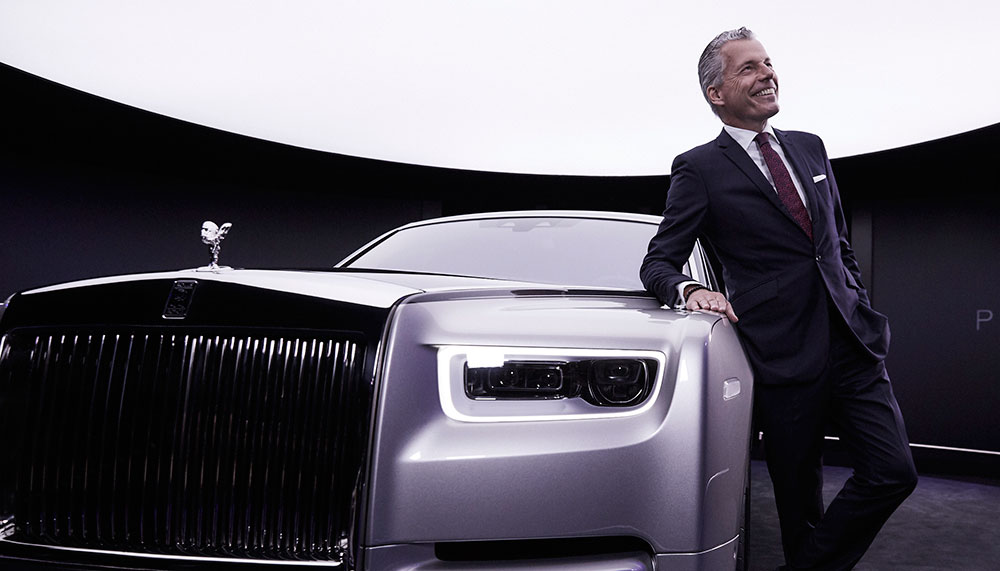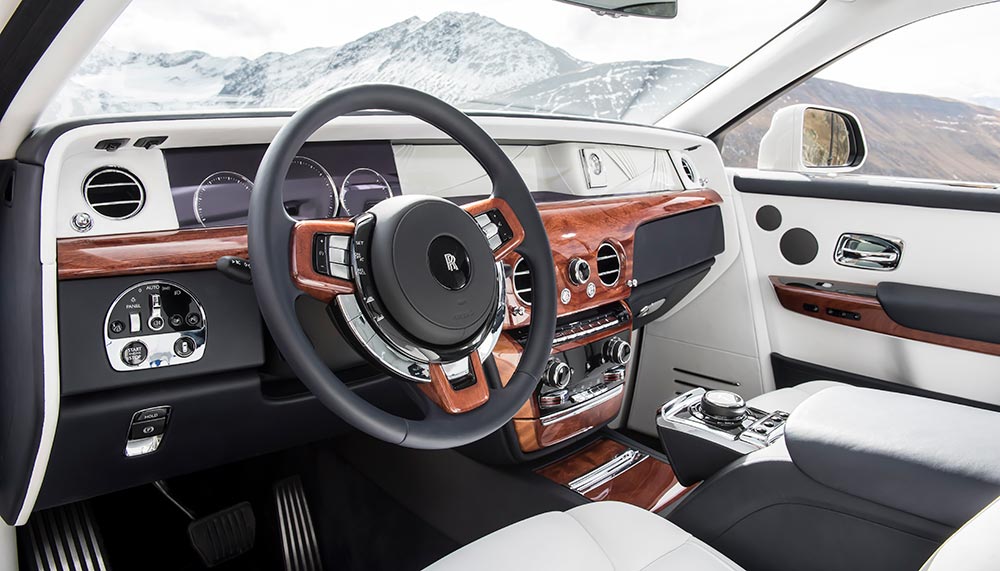 The Way Of The Future
Torsten Muller-Otvos, CEO
"Our positioning with Project Cullinan [its upcoming SUV] is that the motor car will be the pinnacle in its segment, Effortless Everywhere, and the Rolls-Royce of SUVs. We've taken a considered decision to develop Project Cullinan from the ground up, rather than spinning it off from similar models within a group.
"The motor car will feature a new all-wheel drive system, and will be underpinned by our all-new Architecture of Luxury, exclusive to Rolls-Royce. The new, lighter yet more rigid spaceframe aluminium chassis will reap benefits in ride, handling and silence, and like the new Phantom, Project Cullinan will reset the standard for effortless motoring over any terrain.
"Rolls-Royce Motor Cars has never made sales volume a core focus – we have always believed that true luxury is rare and personal, and we do not wish to see our Project Cullinan on every street corner, or indeed mountainside."