Road to Nirvana
I distinctly recall my very first spa experience in Bali as a wide-eyed, free-spirited teenager. It was slightly intimidating and embarrassing, and prior to it I wasn't convinced that it seemed like a better idea than soaking in the warm, lucid waters of the hotel's pool.
Fast forward a few years later. I've come to understand why holiday-makers are undeterred to splurge at some of the most celebrated spa resorts. In fact, I'm unashamedly becoming one of them. One weekend, I find myself paying a visit to Chi, The Spa at Shangri-La Hotel Singapore.
I'm at the hotel for the Singapore Heritage Deep Tissue Massage, a 90-minute massage that combines light stretching with deep tissue techniques to release tension in my body. It's a massage I welcome with open arms — to say that I've endured a never-ending work week would be an understatement.
Pleasure, meet pain
The treatment combines traditional Asian massage and therapeutic-massage techniques. It unmistakably does the job in relieving muscle tension. There are times my body tries to persistently fight against the pressure, especially when Estee, my therapist, works on my shoulders. Estee doesn't give in, and my body finally succumbs to the kneading. The tension is shortly counterbalanced by a sweet tinge of relief.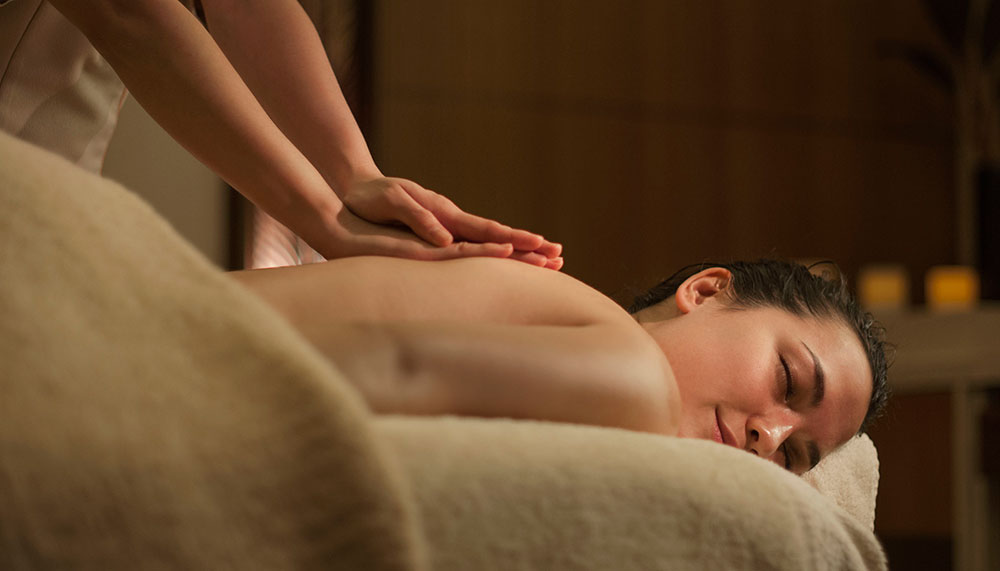 Estee tries her best to keep me in a continuous state of serenity — occasionally letting me take a whiff of lemongrass essence that coats her fingers. As I flip to face the ceiling, she places a warm, moist towel between my back and the massage table. This is foreign to me, but I'm told that this technique increases blood flow to the skin and underlying tissues, healing my back muscles quickly. Estee begins on the head and face massage, which is nothing short of extraordinary. She demonstrates competence and confidence with every push and pull of my facial muscle, all without afflicting discomfort. I am almost lulled to sleep, but all good things come to an end, and she progresses to my hands and lower torso. Admittedly so, the shift is earlier than what I have hoped for.
Aftermath
Post-massage muscle stiffness doesn't happen, to my delight. I'm already counting down to my next visit. In fact, I've already mentally selected the Healing Himalayan Hot Salt Stone massage. It's a therapy that uses heated natural salt stone crystals to detoxify the body.
Insider's tip: Shangri-La Hotel Singapore is offering a 'Choose Wellness' package (from $690++). The two-night stay at either the Garden Wing Deluxe Room or Tower Wing Grand Premier Room comes with a welcome drink, breakfast, along with one wellness activity per person. Choose from six wellness options including a 60-minute massage.