With Clash de Cartier, it appears that Cartier has put aside the big book of jewellery-making rules and let its imagination run wild and free
Untethered from the usual conventions governing fine jewellery design, it succeeded in creating an electrifying collection that's neoclassical, singular, unisex, whimsical and just a tiny bit traditional. But traditional only in the sense that Cartier has always written its own rules in the world of jewellery crafting.
Clash de Cartier brings sexy back with an armada of studs, beads and clous carres, which are square-headed nails. But Clash de Cartier also celebrates a clash of attitudes. It's soft yet structured, feminine yet intense, fixed yet moveable, dangerous yet fun, contemporary yet classical. It is also more than just a random collage of geometrically styled pieces.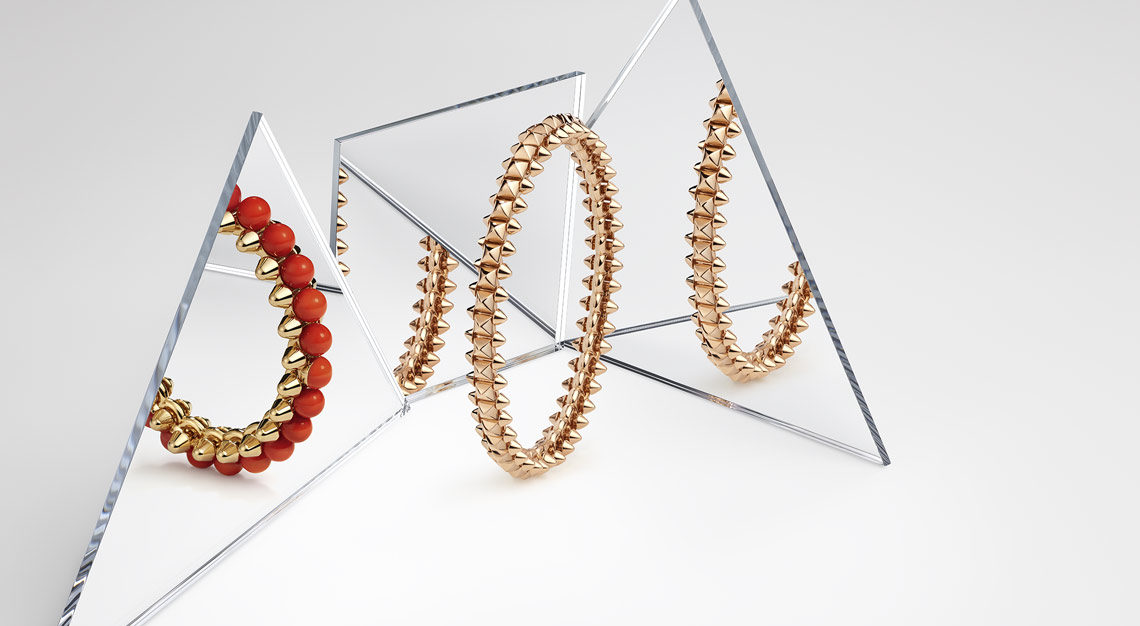 Between those overt design motifs and the clean lines that conjoin them, Clash de Cartier intersperses an articulated mechanism that allows each stud and spike to move freely yet remain interconnected. They imbue the pieces with a softness not usually observed in metal jewellery.
Notice as well the flawless polishing and setting of each component. Bracelets, rings, earrings or necklace, each Clash de Cartier creation is not so much a single jewellery piece as it is an arrangement of numerous micro-components perfectly aligned to form a larger whole – a complex feat of craftsmanship.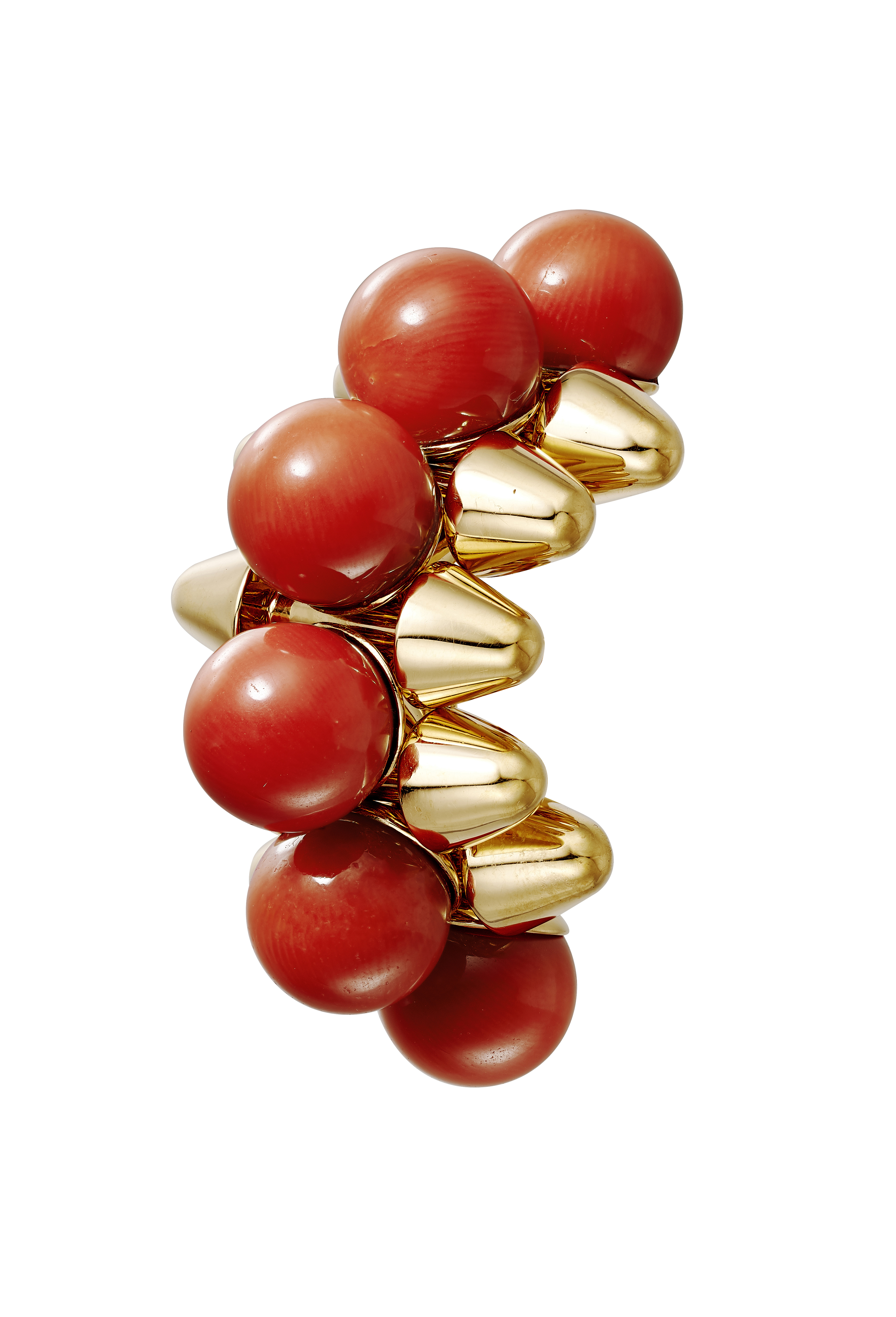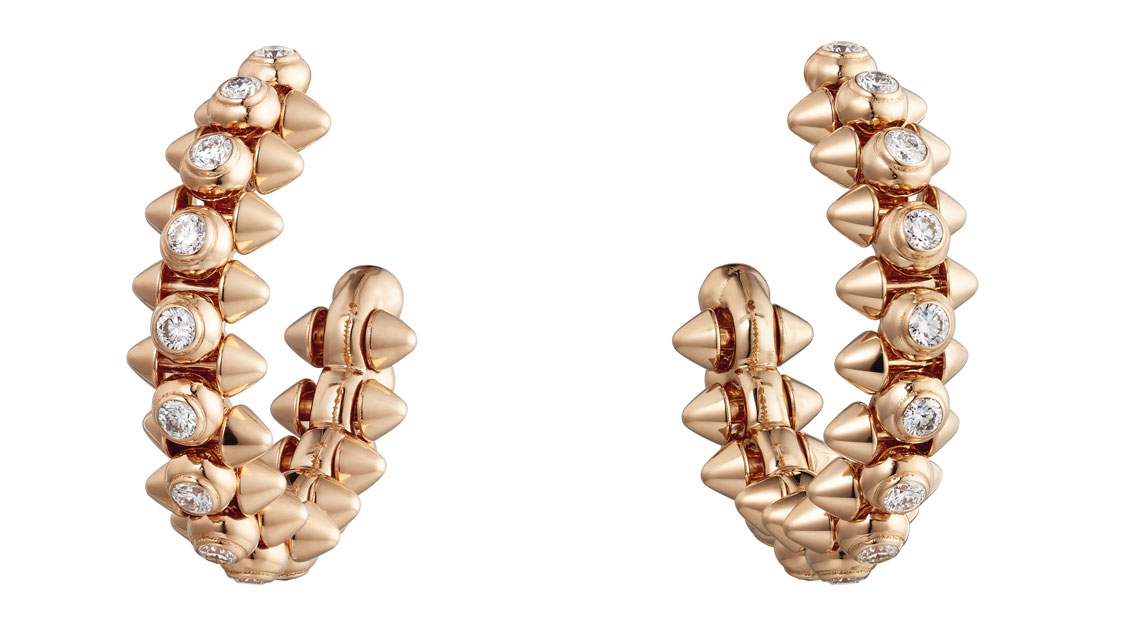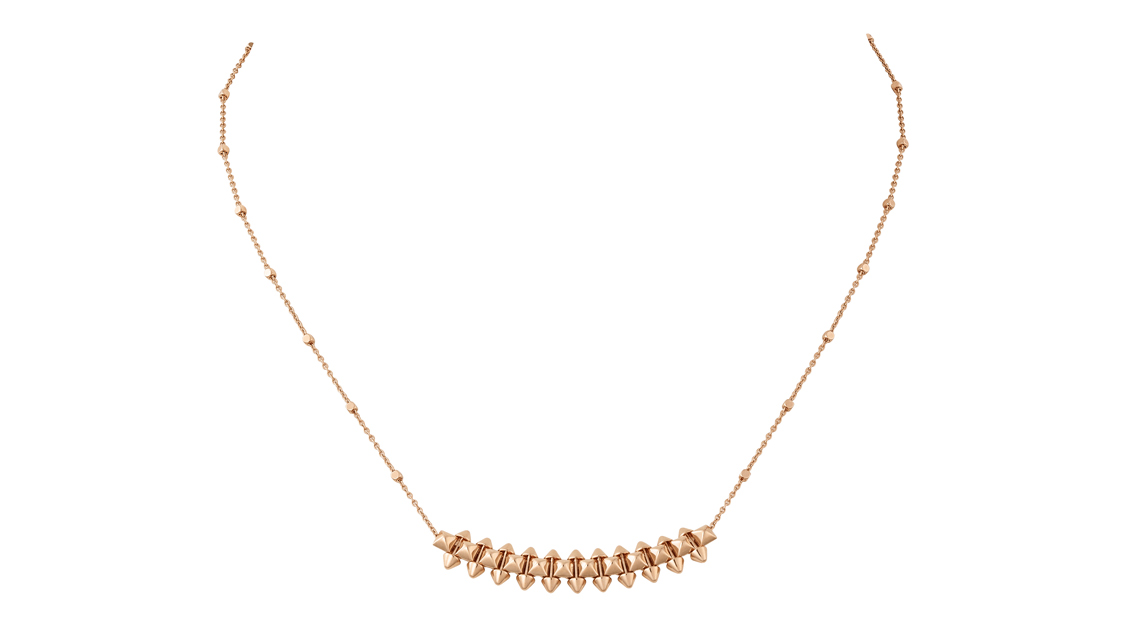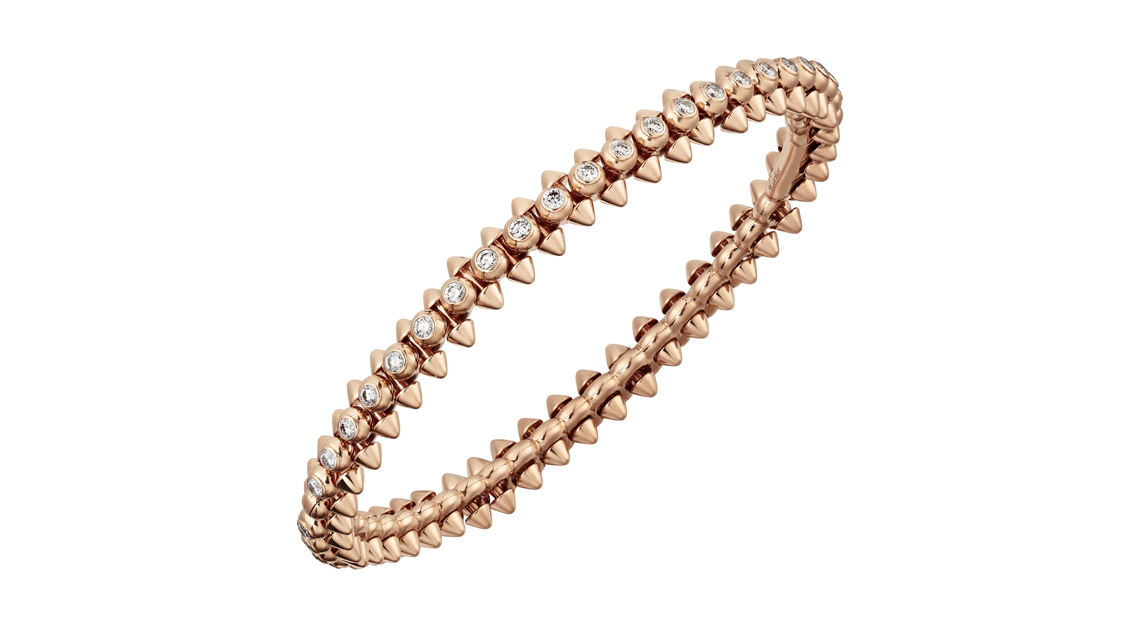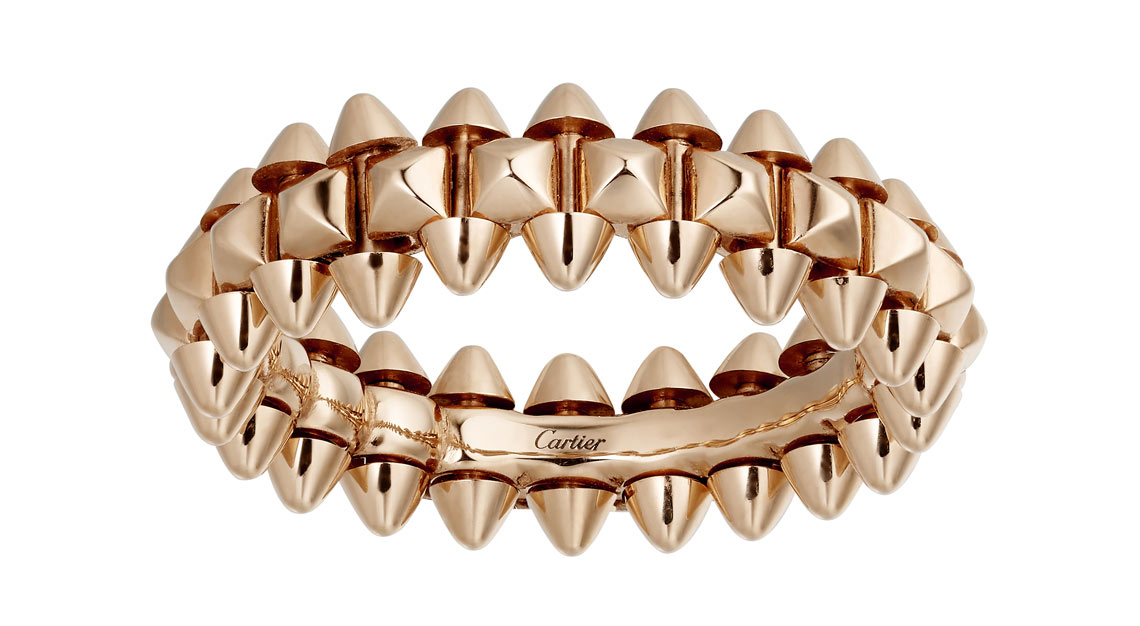 Creation techniques were also newly developed specially for the collection. Those buff-top domed clous carres for instance are finished with a bright polish achieved over a series of different operations.
Using exclusively 4N pink gold in this collection, Cartier recommends stacking and layering the pieces in all versions. In fact, Clash de Cartier also wears alongside the other Cartier fine jewellery collections very nicely. Think a Clash de Cartier bracelet nestled among a Juste Un Clou and a Love bracelet, topped with a Trinity ring.