Enhance your outdoor yoga experience and take it to the next level – or rather, 57 levels high in the heart of the CBD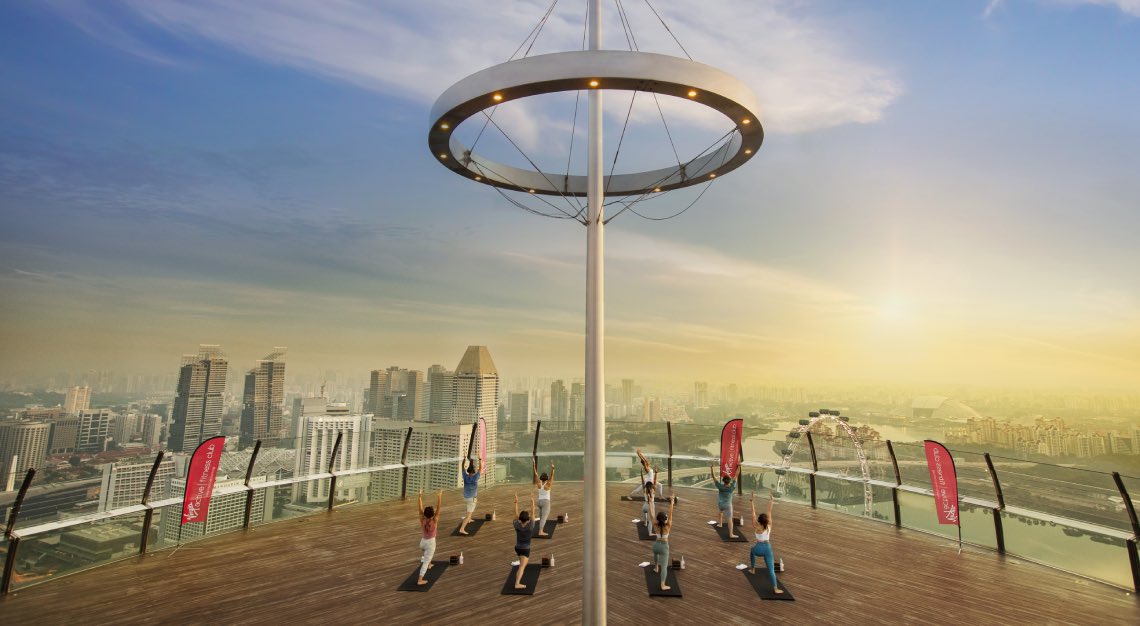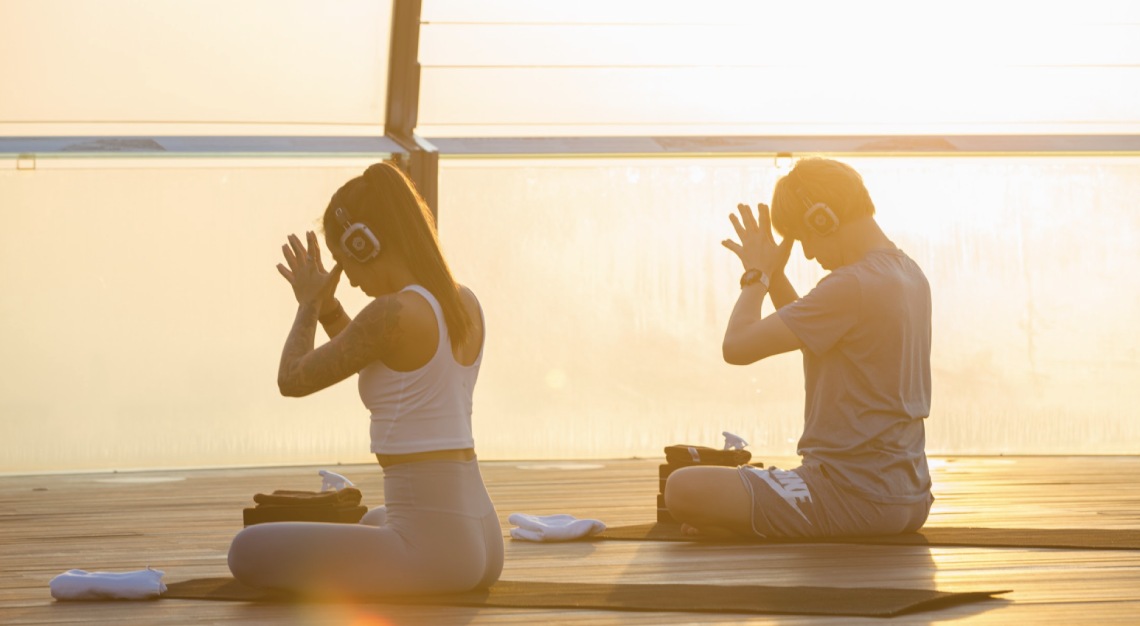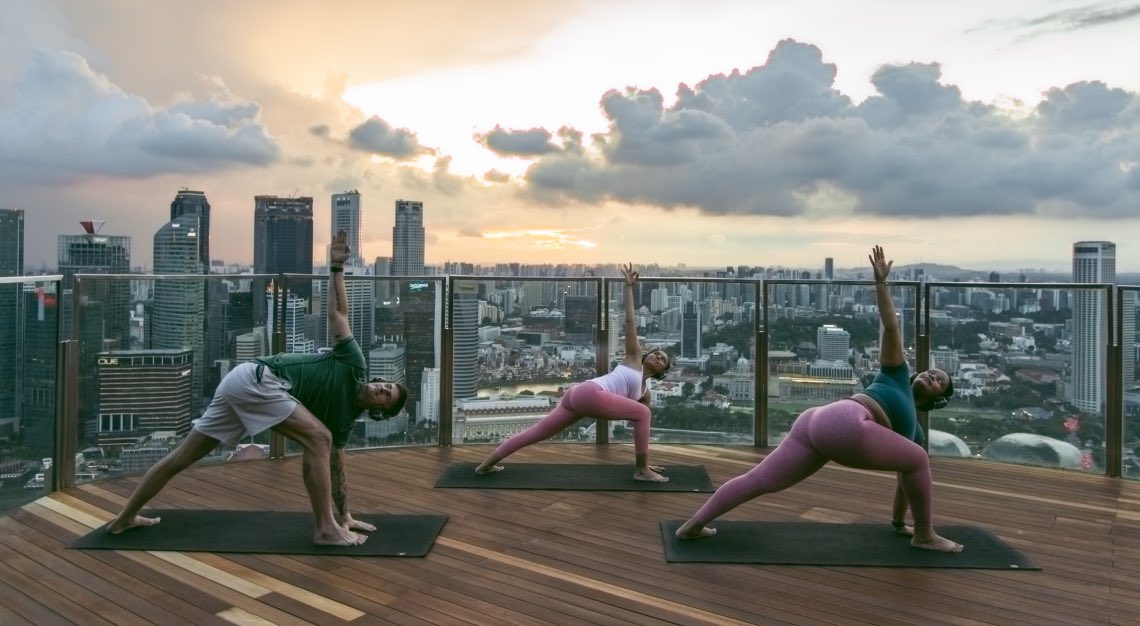 As you shift from warrior pose and relax in Savasana under the warmth of the sun, you'd feel like you're at the top of the world – or 57-stories high, to be exact.
Skypark Yoga by Virgin Active at Marina Bay Sands is a brand-new wellness class offering yoga with a view. Choose to stretch out at sunrise or sunset, and for a fully immersive experience, wireless headphones will be provided to ensure that you will be free from distraction, and that instructions will be as clear as a bell, regardless of your placement in class. Intensity varies, and is categorised under Align, Flow and Calm, which for example, focuses on restorative yoga and pure zen.
Each class takes only 45 minutes, and is held at the following time slots:
Morning
6.45am and 8am daily (except Wednesdays)
Evening
6.30pm and 7.45pm daily (except Wednesdays and Thursdays)
Each session is priced at S$30 for the public and S$15 for all existing Virgin Active members. Bookings are available now via the link below.