When working out in style is as important as 'just working out'. Here's a pair of dumbbells for consideration, coated in 18k gold, no less
With Singapore's 'circuit breaker' being extended until at least 1 June 2020, we're resigned to the fact that we'll have to make serious changes to our lifestyles at home, be it setting aside time for work and play, preparing our favourite dishes or smartening up the gym at home.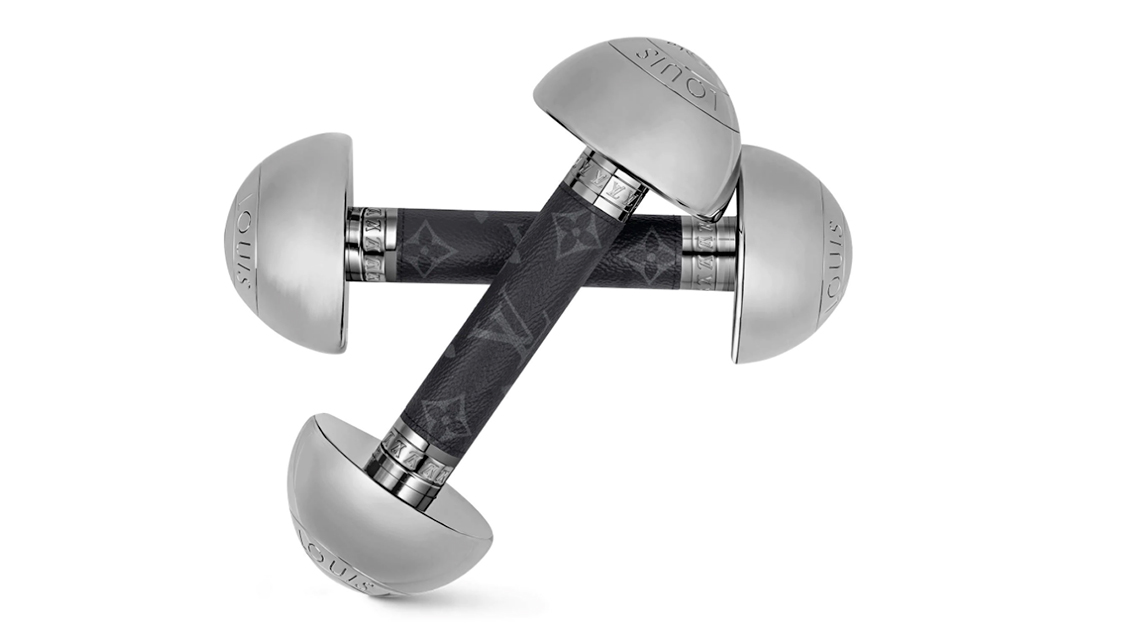 Late last year, Louis Vuitton released a pair of dumbbells (S$3,750) and a skipping rope (S$915), both wrapped in 'Monogram Eclipse Canvas' and finished with the French luxury house's signature engravings. Chanel also offers yoga mats and tennis rackets, while Saint Laurent punches its way through the runway with boxing gloves and bags (S$700 and S$1,500 respectively).
But for much, much more – and we don't say this lightly – you can own a pair of 18k gold dumbbells.
These Goldloft dumbbells, by German company Hock, cost a whopping €107,000 (S$164,000) a pair, which works out to S$80,000 a piece. They are made using sustainably grown grenadilla wood, which is more commonly known as African Blackwood, and used in the making of clarinets. The wood is treated with natural vegetable oil, before being sanded down for smoothness.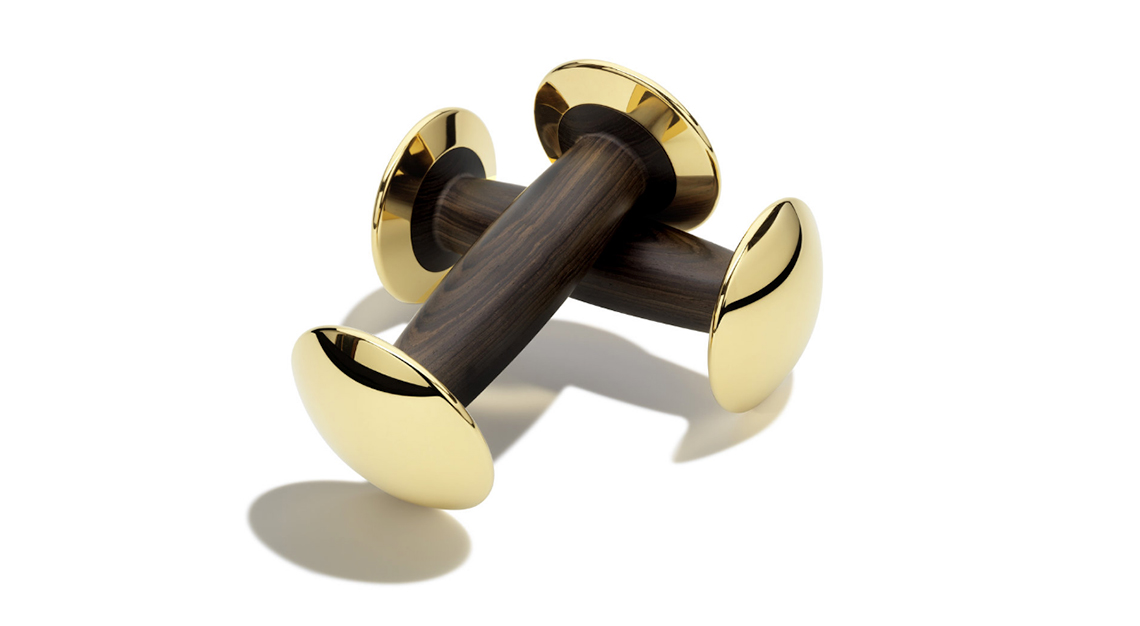 The weight plates are casted in a gold refinery in Germany, before being polished by hand. Unlike Hock's usual bullet-shaped plates, these gold versions are shaped like a discus, similar to the head of an oval screw.
Just how much gold goes into making the dumbbells? Approximately one kilogram per dumbbell. While the weight isn't specified – you can write in to them to request for the weight you'd like – take note that just 50 sets are available. Perhaps it's best to buy them in two-kilogram increments and collect a set of five then.
To help you display these babies, the company also offers dumbbell racks. A single-pair rack sets you back (€219 / S$337), while a five-pair rack costs (€2,460.80 / S$3,785.69). International shipping is included.
With all that money we've saved from the lack of international travel and dining at the world's best restaurants, perhaps it's time we spend it on being better versions of ourselves. It doesn't mean we should stop lending a hand to those in need, but rather, spoiling ourselves with a gift – better yet, if said gift will last for a long time coming – such as Hock's dumbbells.