The Answers With… Su-Ann Heng, LIV Golf's on-course commentator, who shares with us her personal beliefs, heroes and most treasured possession
Su-Ann Heng is one Singaporean we can be all proud of. The 34-year-old was once the best golfer in Singapore. She competed at the 2005 SEA Games, turned pro in 2011, and spent a good number of years playing on the Epson Tour before retiring in 2015. Life on the green started early for her (she was nine), and although she no longer plays professionally, golf is still very much a big part of her life.
The pivot to the big screen proved to be life-changing for her. Fox Sports Asia called about a pundit gig the same year she retired, and the rest is history. She spent close to seven years presenting for Fox and is now the on-course commentator for LIV Golf, the Saudi-backed tour that launched in 2022. She is part of a six-member broadcast team that includes Troy Mullins, a World Long Drive competitor from Los Angeles, and Arlo White, an English sports presenter who made a cameo on Ted Lasso.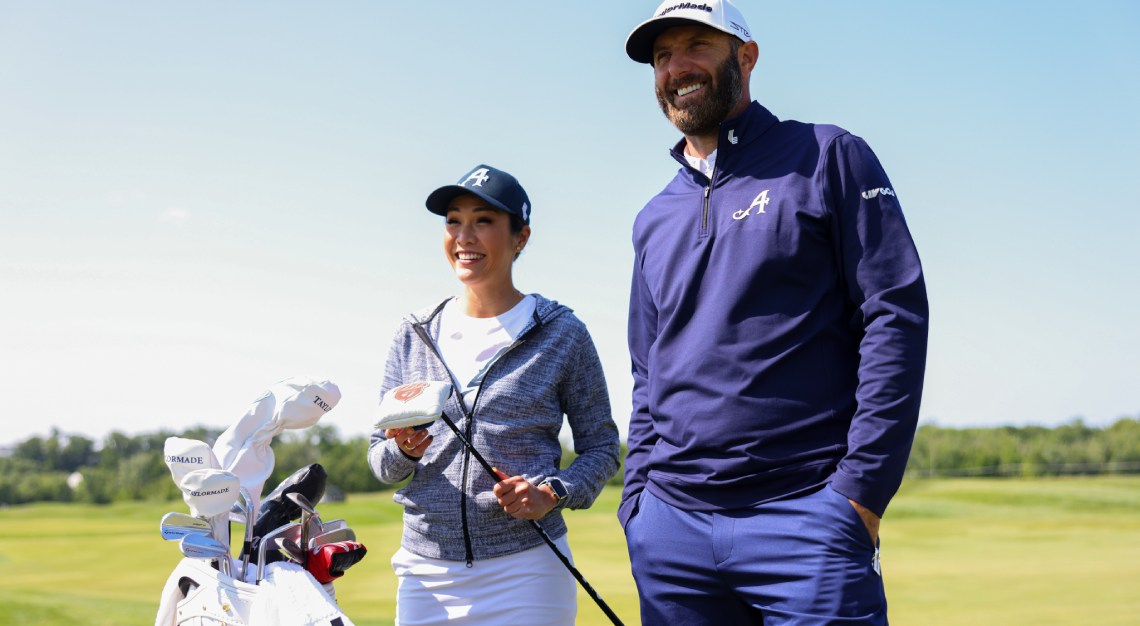 Hi Su-Ann, what is it like to be you?
(laughs) I do consider myself a regular human being, who is a parent and has a unique job. So in many ways, I have the similar ups and downs, highs and lows as most people. I feel extremely lucky to have found a job I absolutely love, that allows me to be myself, travel, meet people and most importantly be around a sport that's been a huge part of my life for so long.
How often do you find yourself back in the USA? Do you have a favourite city?
Since I joined LIV, it's taken me back to the USA more often (we have eight USA events) than I normally would if I were to just visit. [But it] is one of the many things I love about my job. I love California, and I would have to say my favourite city is San Diego.
What's your personal mantra?
I came across a great quote the other day which I love: "Do not spoil what you have by desiring what you have not; remember that what you now have was once among the things you only hoped for." I often forget to stop and smell the roses, and can be pretty hard on myself. Like many, I sometimes lose perspective. So this is a reminder to myself to take stock, and be grateful for it all. I also believe in striving to be better, to improve, and to grow in even the smallest possible ways.
How do you find calm?
Exercise and music are big ones for me. I love going on really long walks, light jogs and working out. And I love soul, country, r&b, pop and hip hop. I have an eclectic playlist and I have it on shuffle all the time.
How do you treat yourself every once in a while?
As a working mom, the most basic versions of alone time are hard to come by. So when I do get that time, I enjoy doing the simplest things like being able to sit on the couch, watch my favourite TV show with a large bowl of popcorn and chocolate, or I book myself a two-hour massage!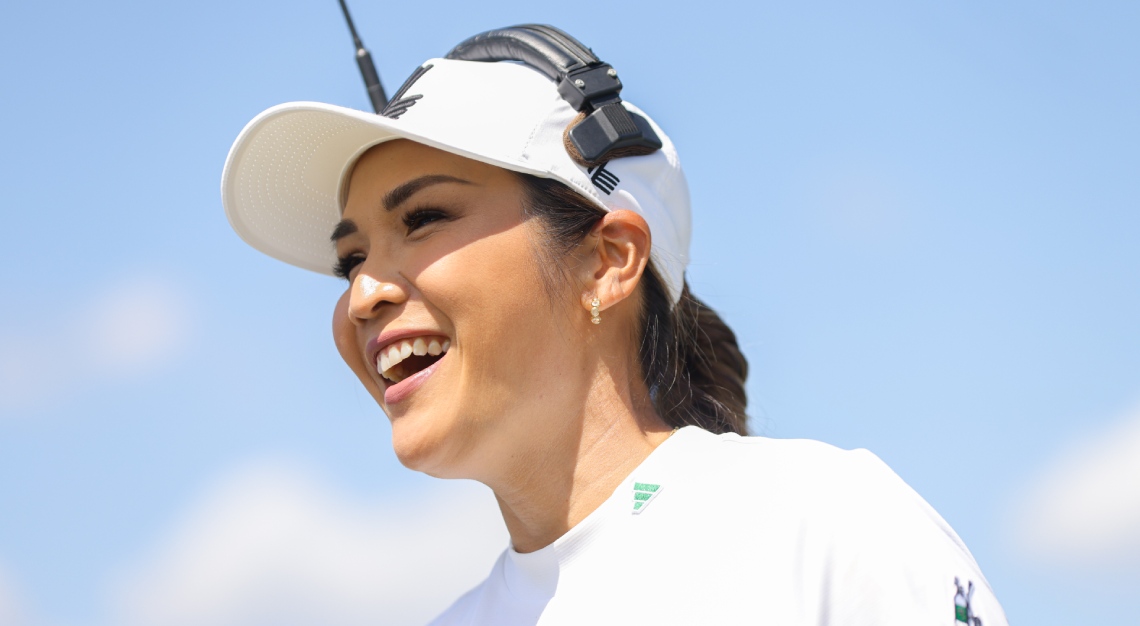 Name your most treasured possession.
My son. Nothing in this world comes close.
Since you started playing golf, how do you think the sport has shaped you a person?
I've always been into sport my entire life and I think sport and golf in general have taught me discipline, dedication, perseverance, team work, passion, resilience, ambition and the value of structure and routines.
Who's your biggest golf hero and why?
I'd have to say Tiger. Like many aspiring golf professionals, Tiger was the reason I wanted to play professionally. He changed the game in so many ways but he also changed the way people perceived the game. I've bumped into him a couple of times at golf tournaments but never got to meet him. Hopefully one day soon.
Name your top three favourite golf courses in the world.
Torrey Pines, Spy Glass and St Andrews.
Assuming your cup is half full, what advantages will rise from the LIV Golf-PGA merger?
In my opinion, I think this move will help unify, promote and grow the game around the world. It will offer the highest quality product to many millions of long-time fans globally and attract plenty more new fans in the future.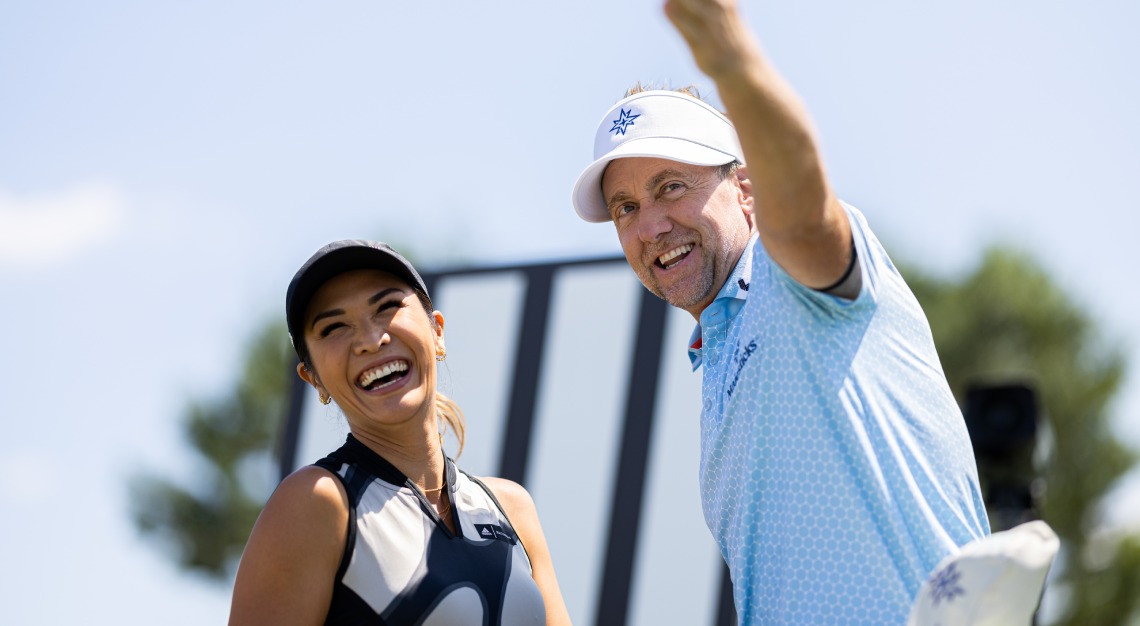 What exciting things in the world of golf should we look out for later this year?
We're just halfway through our season on LIV, and we've already had three playoffs. Some great golf has been played on LIV, the Majors and on various tours all around the world. I'd expect the same for the remaining half of 2023.
For someone who has achieved so much so far, what do you do to avoid being complacent?
From time to time, I seek feedback from my mentors and colleagues and find areas to work on. Also, when I can, I try to watch back on some of the broadcast to see where I personally feel I could be better.
How do you deal with professional jealousies?
I can't control what people think of me or how they feel. I control what I can which is to just focus on my life, my job and my family.
And if you have other dreams unfulfilled, could you name a couple?
To play a round of golf with Tiger, Justin Timberlake and Tom Brady. A girl can only dream! (laughs) In all seriousness, I'd love to be a part of the Majors, and have a sit down interview with Tiger.
Featured photo by Doug DeFelice/LIV Golf