If Waku Ghin is anything to go by, our taste buds are in for a treat
There's too much good food, said no one ever, which is why we think there's plenty enough room – and appetite – at Marina Bay Sands for yet another Japanese fine dining establishment by celebrity chef Tetsuya Wakuda.
Opening on 17 April 2022, Wakuda will be the chef's second restaurant at the integrated resort, after the hugely successful two-Michelin-starred Waku Ghin. It's hard to miss; an imposing presence clad in a Kumiki wood facade, it takes up prime real estate in the lobby of Marina Bay Sands hotel.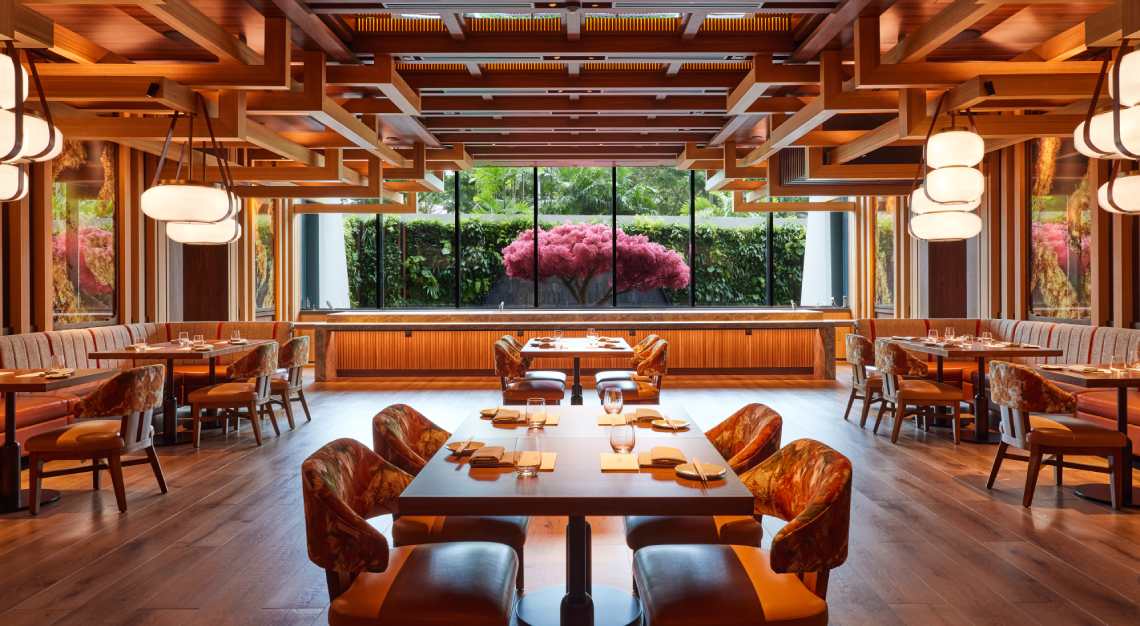 Kumiki is an age-old Japanese carpentry technique that involves cutting precise grooves into wood so that separate pieces can be joined by slotting, without the use of any bolts or nails. Often used in traditional Japanese architecture, it dates back to the Asuka period between 538 and 710 AD. Stylishly lit from below, the facade reflects the gastronomic experience that awaits within, where well-loved Japanese classics are given a modern twist.
Expect perennial favourites such as sashimi, sushi, tempura and rice bowls in addition to grilled items and cold soba, all made with seasonal ingredients from Wakuda's home country of Australia, as well as Europe, New Zealand, and Japan, of course.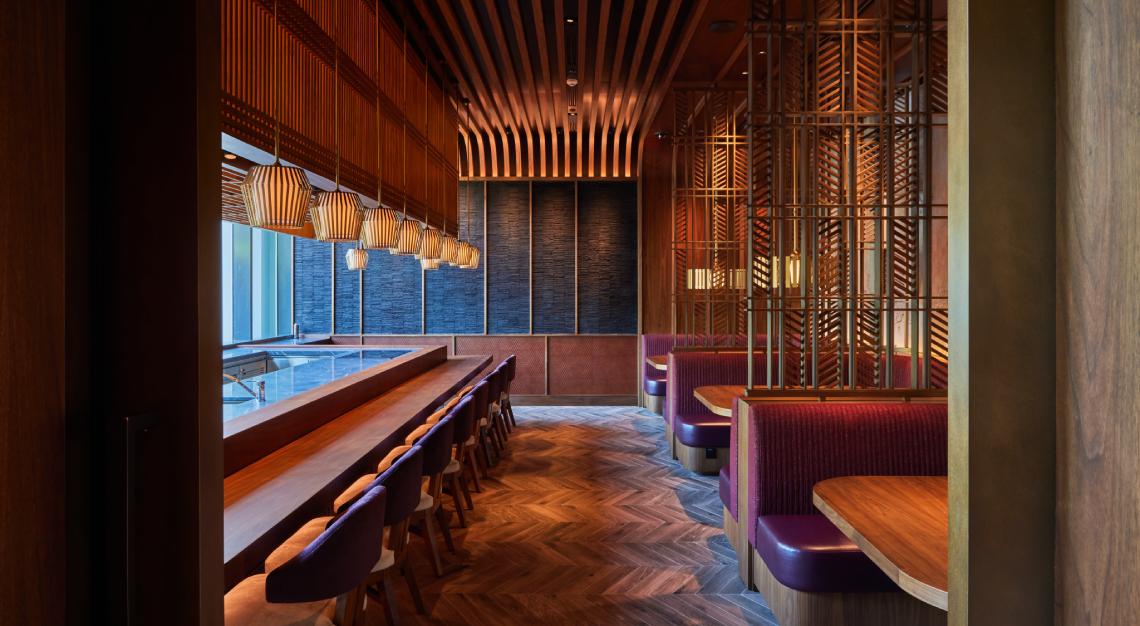 The culinary mastery is best experienced in the Omakase Room, which cossets diners in a private cocoon of warm, darker woods lit by the soft glow of rice paper lanterns above. The plush banquette seats, separated into booths by embossed metal privacy screens, are perfect for intimate dates, but for a meal with a performative dimension, the chef's table is where it's at.
For an aperitif or a post-meal drink, head to the Bar. Here, wall panels, decorated with gold leaf accents that glow in the light, call to mind the gold leaf designs often used in Japanese religious and royal art. Barrels of sake and a wall of bottled spirits and liquors present an overwhelming number of choices, keeping the eye roving and decision making difficult. If not a traditional sake, try one of the creative cocktails with an unmistakable Japanese influence.