In the words of Madonna, "Manolo Blahnik's shoes are as good as sex. And they last longer." We speak with him to see if the saying stands true
It began 77 years ago. In 1942, in the Canary Islands, Manolo Blahnik was born. The elder of two children, he was raised by a Czech father and Spanish mother. His father's family was in the pharmaceutical business, while his mother's family ran a banana plantation. His childhood revolved around homeschooling, extracurricular activities and the isolation of the Canaries. For knowledge, he would rely on books and magazines shipped in weekly from Argentina. For fun, he would nab lizards and make shoes for them out of leftover tinfoil. He lived in complete fantasy as a child and perpetually found himself enamoured by peasant shoes, particularly the Catalan espadrilles his mother used to make.  
His father had hoped he would become a diplomat, but he wanted to design stage sets. After studying politics and law in Geneva, and literature and architecture in Paris, he settled in London before moving to New York in 1971. Paloma Picasso, a dear friend, encouraged him to share his drawings with Diana Vreeland, the former editor of Vogue. He was 17 and a bundle of nerves, but Vreeland was only impressed. She told him to "go make shoes" and he did. He went on to become one of the world's most esteemed shoe designers, reviving the stiletto in the '70s. In fact, Madonna famously once said: "Manolo Blahnik's shoes are as good as sex. And they last longer."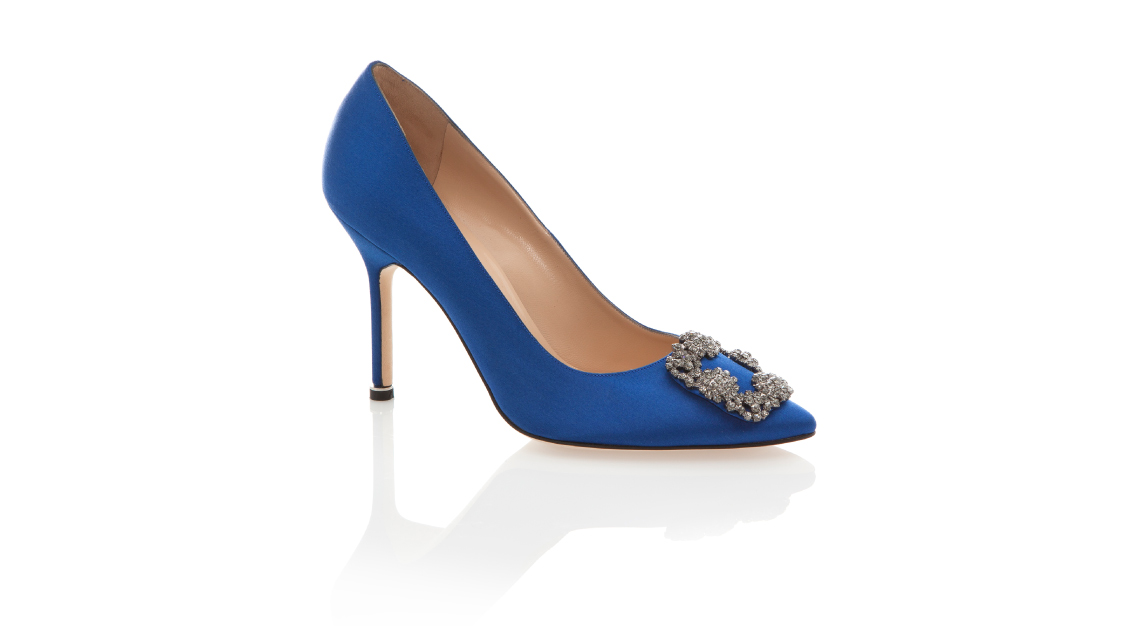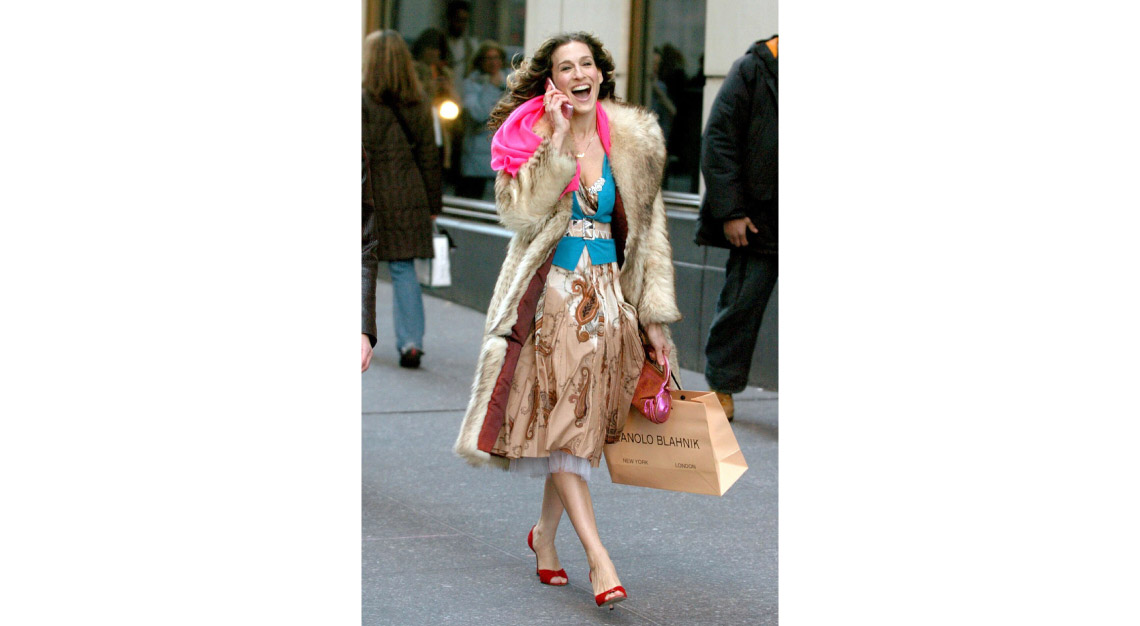 Plenty of women (and a good number of men) covet his shoes. Meghan Markle loves them, and so does fashion influencer Aimee Song. Even the late Joan Rivers claimed to wear her Manolo flats to exercise every day. Her advice? Slip into any pair of Manolos and you'll find yourself saying "hi, sailor" to every man who walks by. 
The thing about his shoes is how feminine, extravagant and erotic they are, but never distasteful. In the world of cookie-cutter fashion, Blahnik stands for individuality. He draws every shoe and carves each heel himself. His designs have remained staunchly trendless, which has resulted in an assortment of icons, including the famous Hangisi, the 11-year-old satin pump that Carrie Bradshaw made legendary in Sex and the City. 
It's been 46 years since he started making shoes. The brand, privately owned and run by family – he worked with his sister Evangelina from 1981 until his niece, Kristina, took over as CEO in 2013 – is still led by him in the roles of creative director and chairman. 
76 and still going strong, he finds most peace at work. You'll find him happiest in the factory, but an absolute grouch at meetings.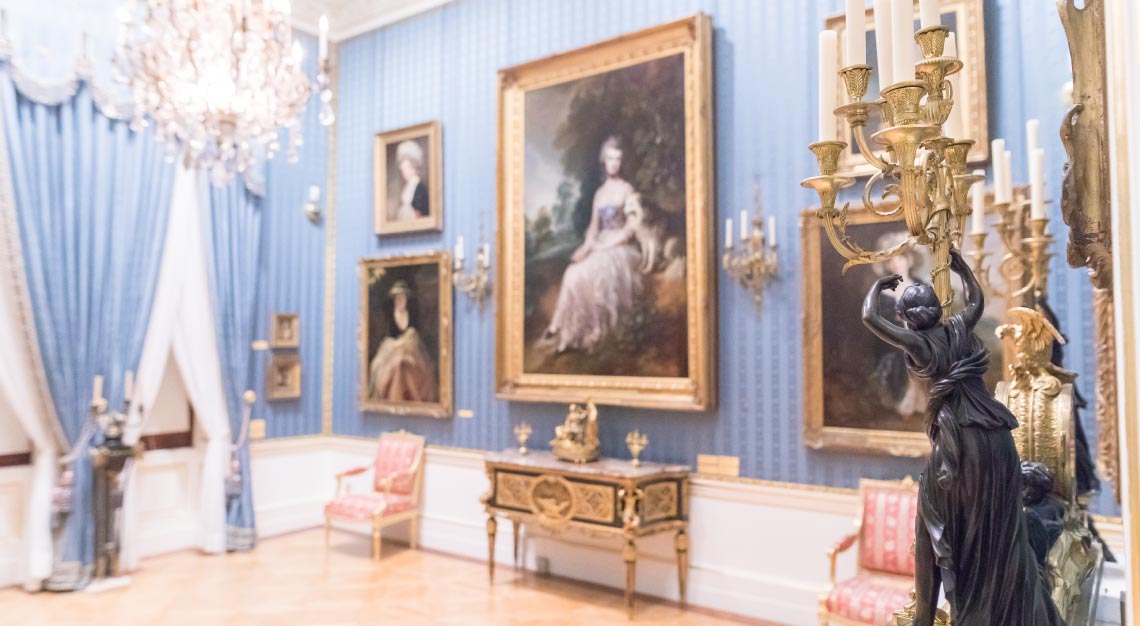 When he's not at work, though, he can be found at The Wallace Collection museum in London, wandering the galleries and taking in paintings by Canaletto and Rembrandt. Only a few minutes' walk from his company headquarters in Marylebone and one of his favourite museums, it houses some of the finest 18th-century French decorative art in London. Blahnik, also an art and history buff, has teamed up with Dr Xavier Bray, director at Wallace, to present An Enquiring Mind: Manolo Blahnik.
Starting this June, the show will present a treasure trove of Blahnik's private archives, aptly matched with masterpieces from the Wallace Collection. There will be 150 shoe designs highlighting various themes, from the spectacle of the commedia dell'arte to 18th-century rococo. You'll be able to see how the Wallace Collection inspired one of the world's greatest fashion minds, who, in return, did the world a favour by creating some of the world's greatest shoes. 
Here's Blahnik on appearance, trends and why he will work until he drops.
Shoes are powerful things and an extension of the ego. What's your take on this?
Shoes do transform a person and it all depends on the force of their fantasy. I am very unimpressed by brand ostentation. People want to show off what they have bought – anything expensive, brand names, things like that – which I don't like at all. I like things beautifully made, but not in your face. I find that vulgar. You don't have to show your status unless you live in some strange society.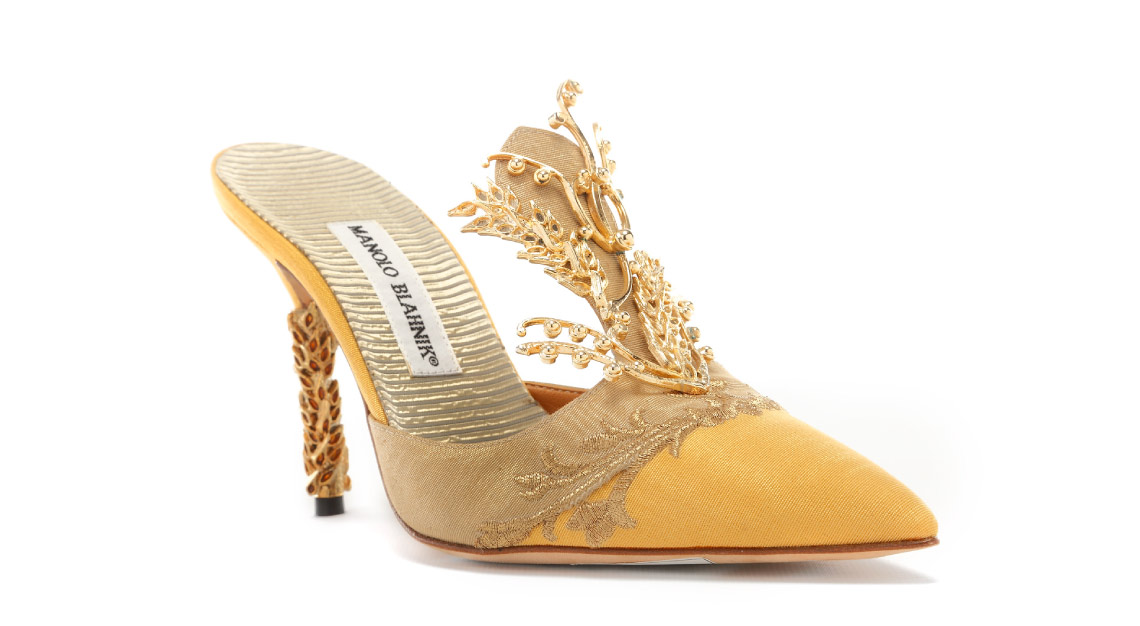 What do you think has marred the meaning of shoes for you?
I don't dwell on things that I do not think are beautiful, like politics, for example. So I always look for the beauty in everything, even if it's physical beauty that one cannot reach. 
Appearance matters, and yet it does not. As Manolo Blahnik, how do you keep it real?
The trick is always being true to yourself and listening to your inner voice. 
What is style, then? You don't seem too particular about trends.
Style is a physical attitude, it cannot be bought. I've never been one to follow trends. If I see too much of something, I change it. What's the point of this kind of nonsense, young people wearing the same dresses and the same shoes? Everybody ends up the same and I hate it. I think it's awful. I like independence and I love eccentricity. If you like something, buy it. Find your style and stick to it. Eventually, I just want to see women and men dressed beautifully. But there needs to be a limit. People can put too much into a shoe and that is excessive.
Where do you stand on the line between innovation and tradition in shoe design?
I have to respect and encompass them both in my work. You can mix in a bit of technology, but you still need the people. 
You once said that you don't believe in the creative process. But how do you get the creative juices flowing?
It is something that I don't control and I don't sit around collecting fabric swatches and wait to be inspired. My inspiration can be from anything. I can see things out of the corner of my eye and be inspired. People, places, art, nature and even if it is just a gesture. Also, because of my migraines, I work best at night. By my bed, I have a little box with paper and a pen connected by a wire. When I can't sleep, I write.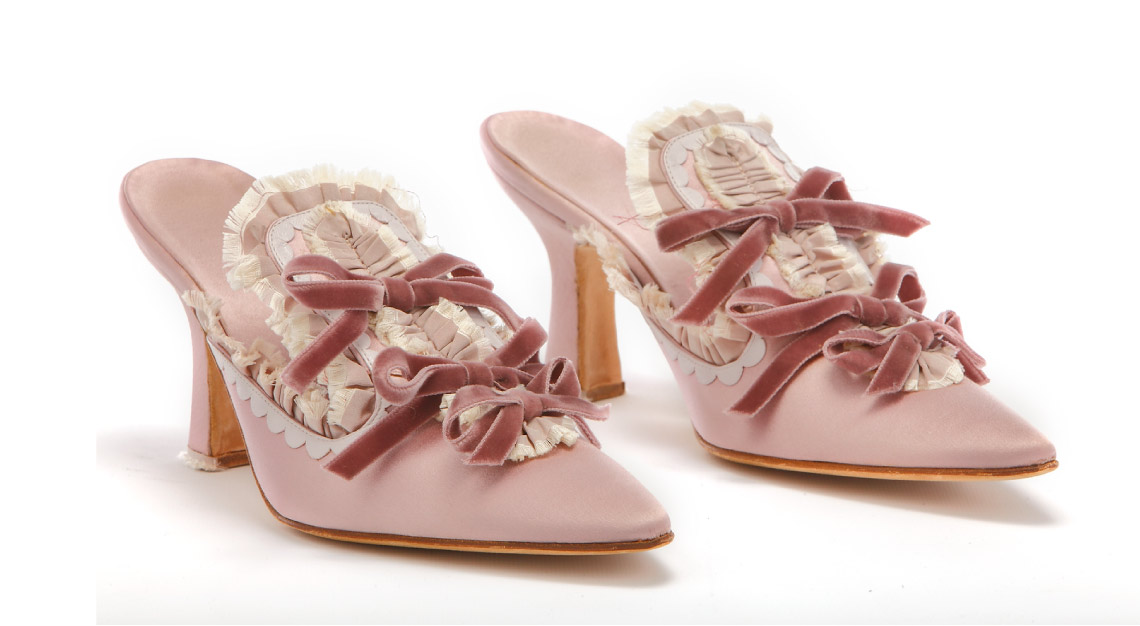 When your name and status became bigger than life at some point, did you find it difficult being considered an icon? Is it hard when people see you as a fashion genius and not the person beneath?
I have never considered myself an icon and I have never understood the concept of fame. But this is the kind of world that we live in now.  
Do you ever feel misjudged?
You can never take it too personally. You can only do what you like and hope that others do, too. It helps that I'm not competitive. 
If you didn't do fashion, what would you be content doing?
I would work in the world of film and set design. Movies are of a huge importance to me. I especially love Hollywood and Italian films from the 1960s, such as L'Avventura by Michelangelo Antonioni. 
An Enquiring Mind: Manolo Blahnik at the Wallace Collection will run till 1 September 2019. Entry is free