The range-topping (for now, before the M8 Gran Coupe) M850i xDrive is priced at $605,888, though a lower-priced 840i will arrive in a few months
This is the one you always knew was coming. Ladies and gentlemen, presenting the third member of the BMW 8 Series family, following on from the coupe and convertible, the four-door 8 Series Gran Coupe. 
The 8 Series Gran Coupe is the newest and perhaps last puzzle piece in BMW's assault on the upper reaches of the luxury segment, with a complete range of flagship models in a dizzying array of body styles: the i8 Coupe and i8 Roadster, the 7 Series, the X7 and most recently, the three 8 Series models mentioned earlier. The only thing possibly missing is an X8, a coupe-like companion to the X7, but it remains to be seen if BMW will eventually make one. 
At any rate, we're not here to discuss that today. The star of the show for now is undoubtedly the new 8 Series Gran Coupe. The only variant available at the model's launch will be M850i xDrive, equipped with a 4.4-litre twin-turbo V8 producing 530hp / 750Nm and shunting the car from a standstill to 100km/hr in 3.9 seconds. That motor is hooked up to an eight-speed automatic driving all four wheels.
It's precisely the same sort drivetrain that the M850i variants of the 8 Series Coupe and 8 Series Convertible are equipped with, though what the four-door 8 Series has over its two-door counterparts is interior space.
Its wheelbase measures 3,023mm, a whopping 201mm longer than its two-door cousins, mostly to our eyes to the benefit of rear seat legroom. The 8 Series Gran Coupe also gets a boost in other dimensions, including a 231mm bump in overall length, 30mm in width and 61mm in height. Luggage space is also up by 20 litres, to 440 litres, with BMW claiming its boot (a conventionally opening one, not a liftback) will swallow three golf bags.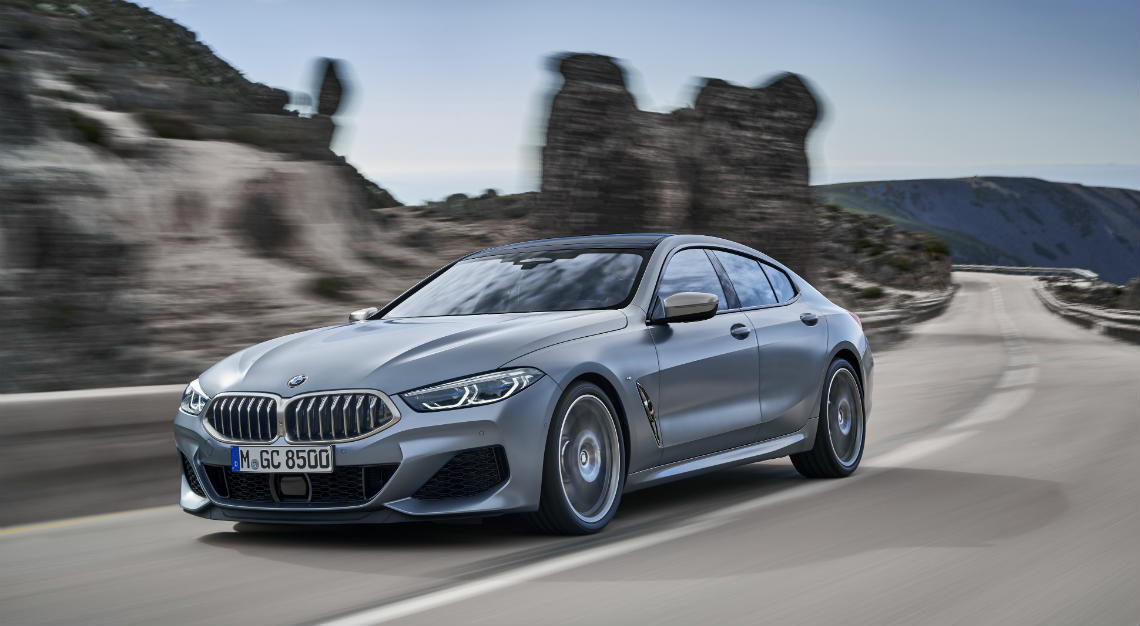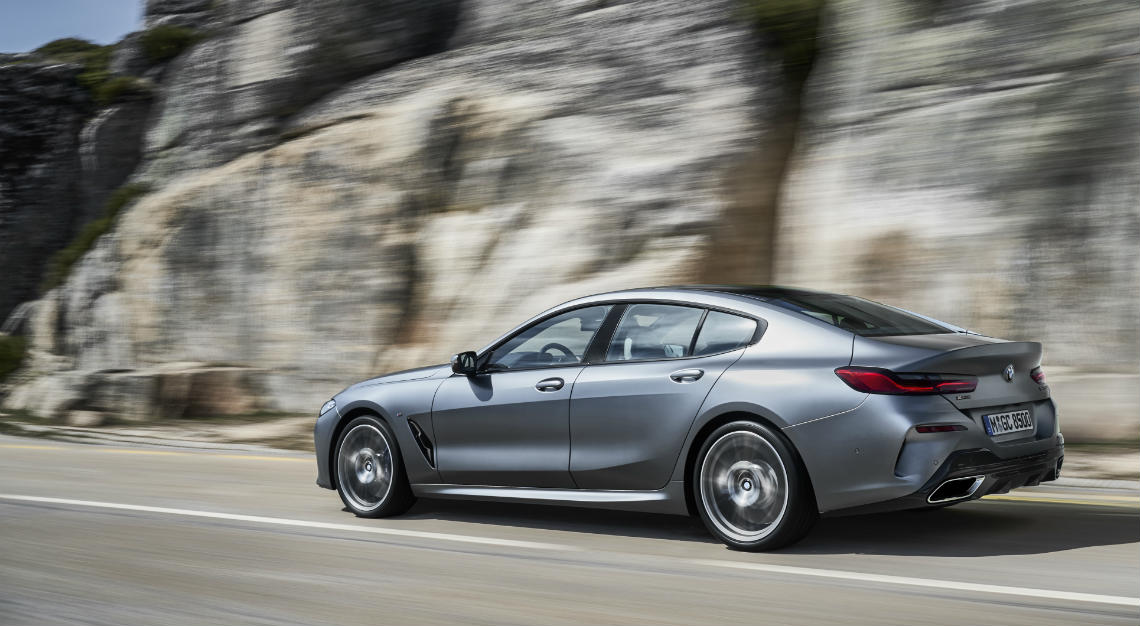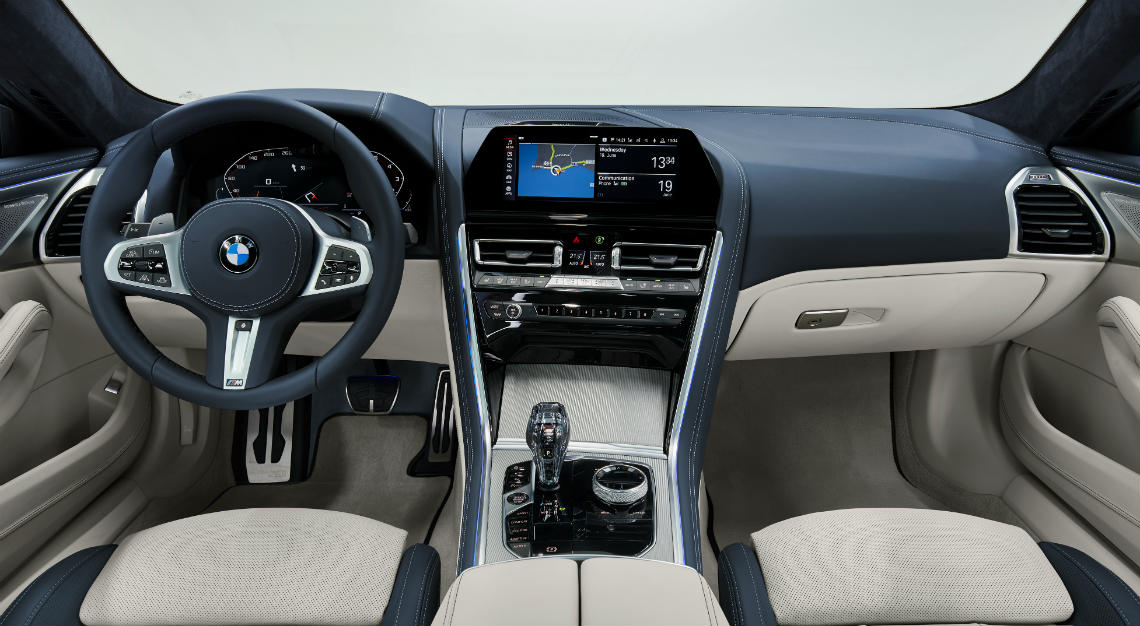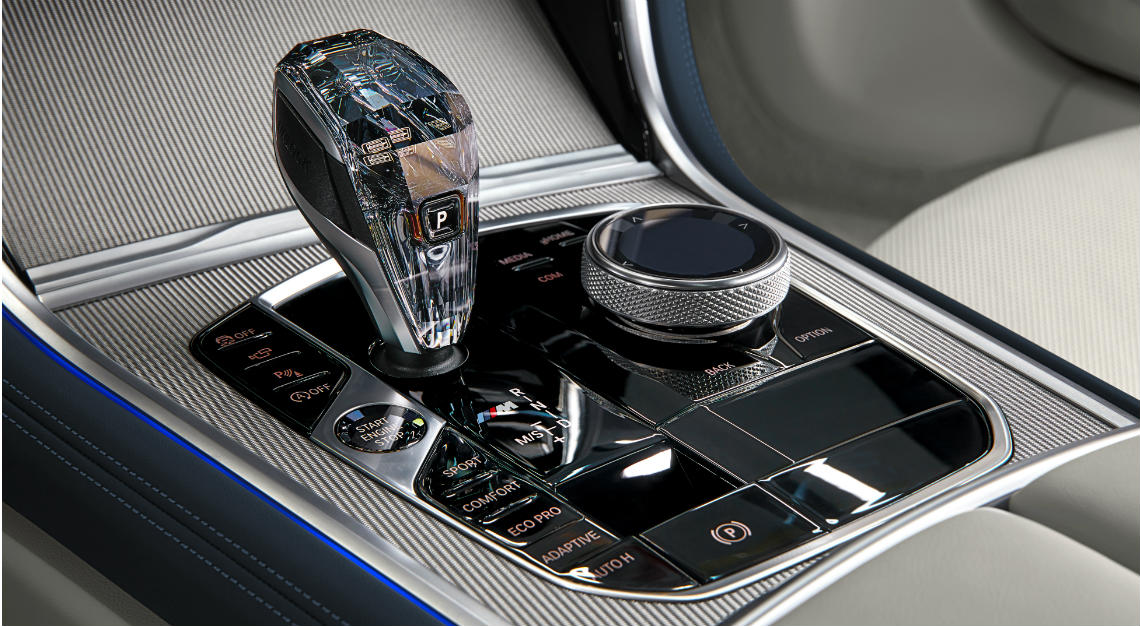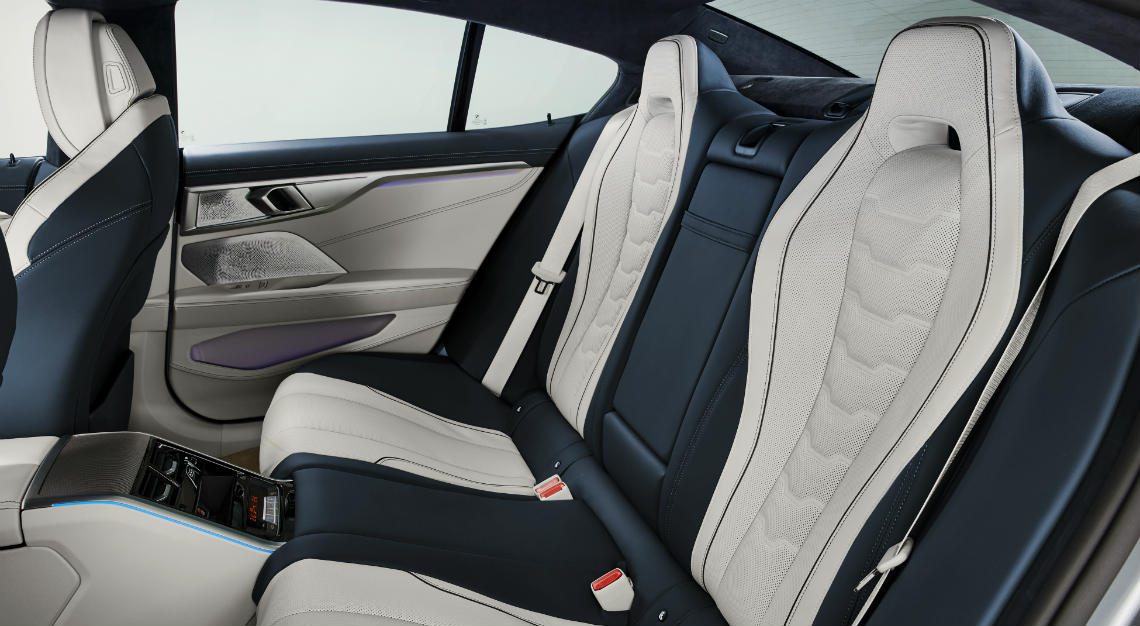 While front seat occupants won't notice those dimensions all too much, people in the back will. The 8 Series Gran Coupe boasts a pair of individual rear seats, and while there's space in the middle for a passenger complete with seatbelt, they will have to straddle the centre tunnel. 
While this '4+1' seating arrangement is certainly more versatile than the strict two-seater arrangement the Porsche Panamera has in the back, the Mercedes-AMG GT 4-Door Coupe has a conventional three-seater rear bench as a no-cost option. 
We'll reserve judgment until we actually get some seat time in the latest 8 Series to hit Singapore shores, but if its press materials and two-door 8 Series models are anything to go by, it's looking to be a pretty handy grand tourer.
But if there could be one thing that would dull the tip of BMW's spearhead on the four-door coupe segment here, it would be its price. The M850i will cost $605,888, which is a fair chunk of change. 
Granted, you do get BMW's fancy phosphorous-based 'Laserlight' headlights, burnished Cerium Grey wheels, a Cerium Grey grille and accents, a crystal-topped gear lever and other crystal touches on the interior, but still.
For reference, a Porsche Panamera 4S costs around the same (though that's the base price without options) and a Mercedes-AMG GT 53 4-Door Coupe is some $46,000 less. 
If that's a little too rich for your blood, there will be an 840i variant arriving in the next few months that will drop its price to just below $500,000, though you'll have to live with six-cylinder power and 'just' 340hp.
Whichever 8 Series Gran Coupe you choose, the latest four-door rocket to come from BMW can be ordered through its local dealers Performance Motors from today.