The facelifted BMW 7 Series heralds a strong new look for a classic favourite
There is a new BMW 7 Series this year. On the one hand, it is not that new – it is a facelift, which means the underlying G11/G12 platform from 2015 is largely the same. On the other hand, it is quite significant. This is a dramatic change centred around the most iconic of BMW visual elements: the front kidney grille. It is now fashioned as a single piece (though still bisected), 40 per cent larger and more aggressively slatted. The bonnet has also been re-sculpted and the front end is 50mm taller than before.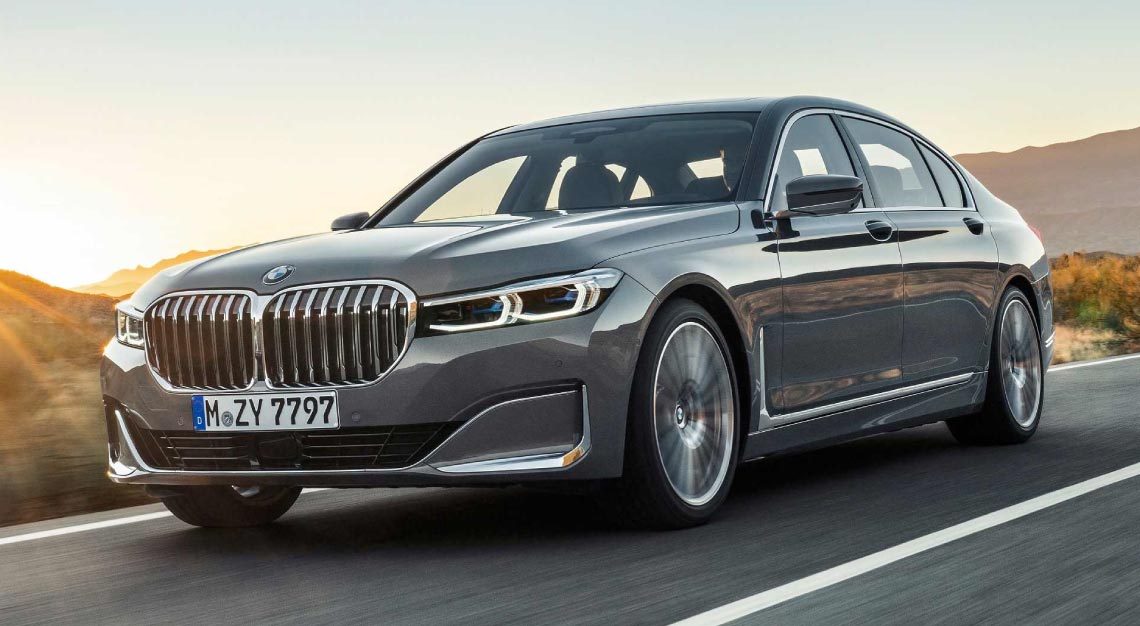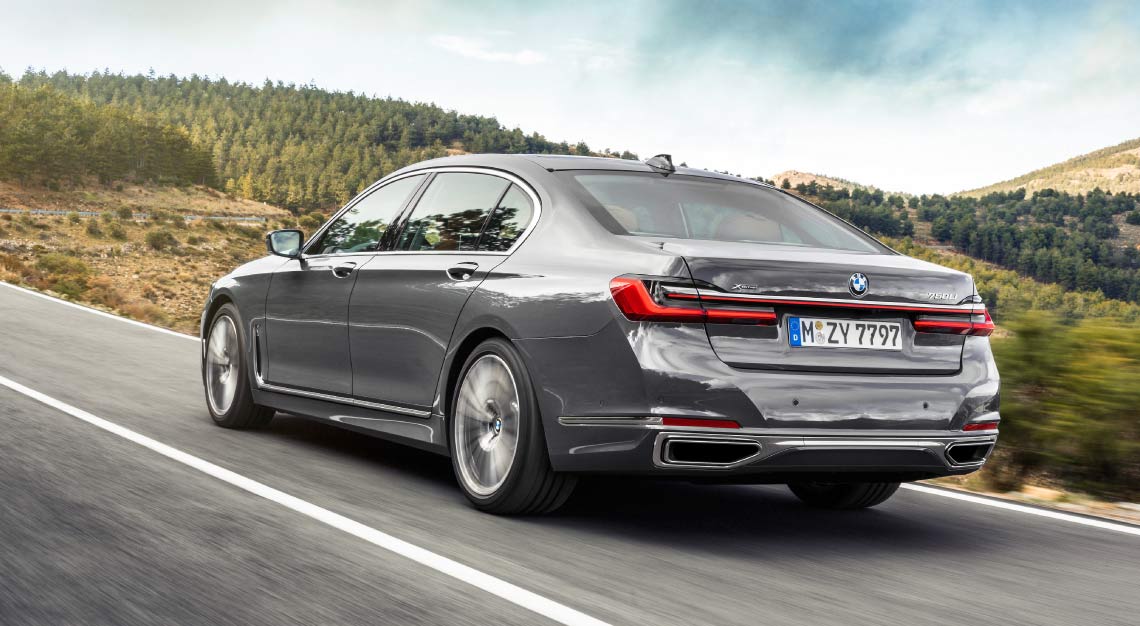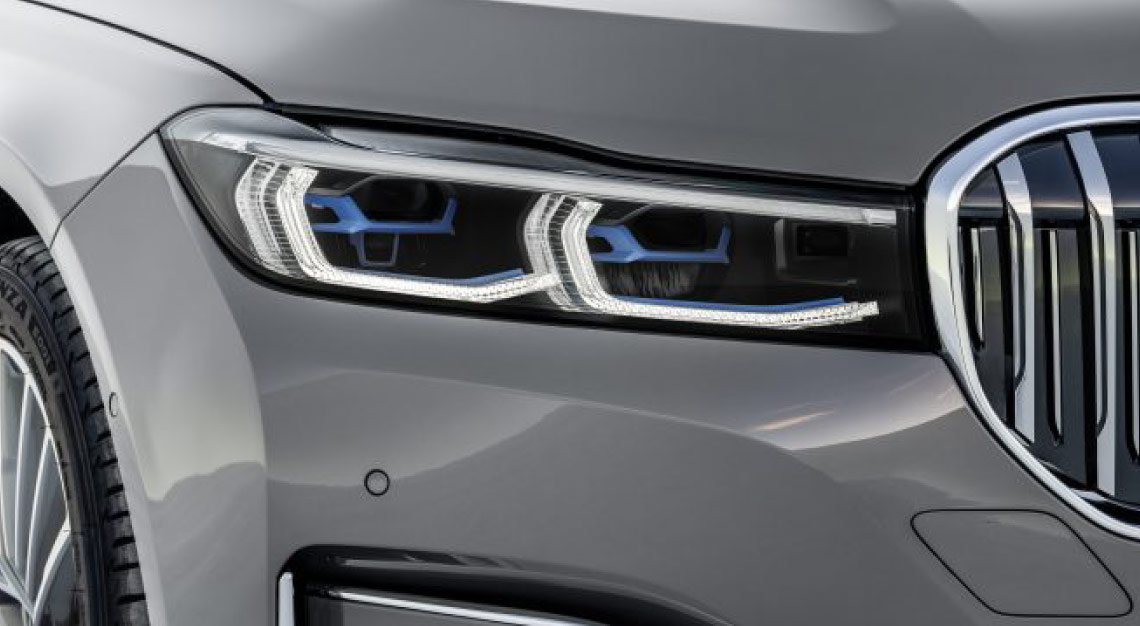 It is a bold statement, one that has been a bit divisive. Over the years, the front end of 7 has lost some of its laid-back sportiness, instead moving in the direction of a more deliberate, wilful visual statement that distinguishes it from its smaller siblings. 
Then again, if there was ever a BMW that is meant to be a statement, surely the 7 qualifies. 
This facelift indicates that BMW is leaning into it, with a taller, more upright front that is more head-turning as it pulls into a hotel driveway. 
The headlights are a slimmer, more angular take on the four-eye look, and the taillights are also slimmer, with a full-width light strip for daytime running lights. 
Other improvements include extra soundproofing in the rear areas, including glass windows that are five millimetres thicker for an even quieter ride.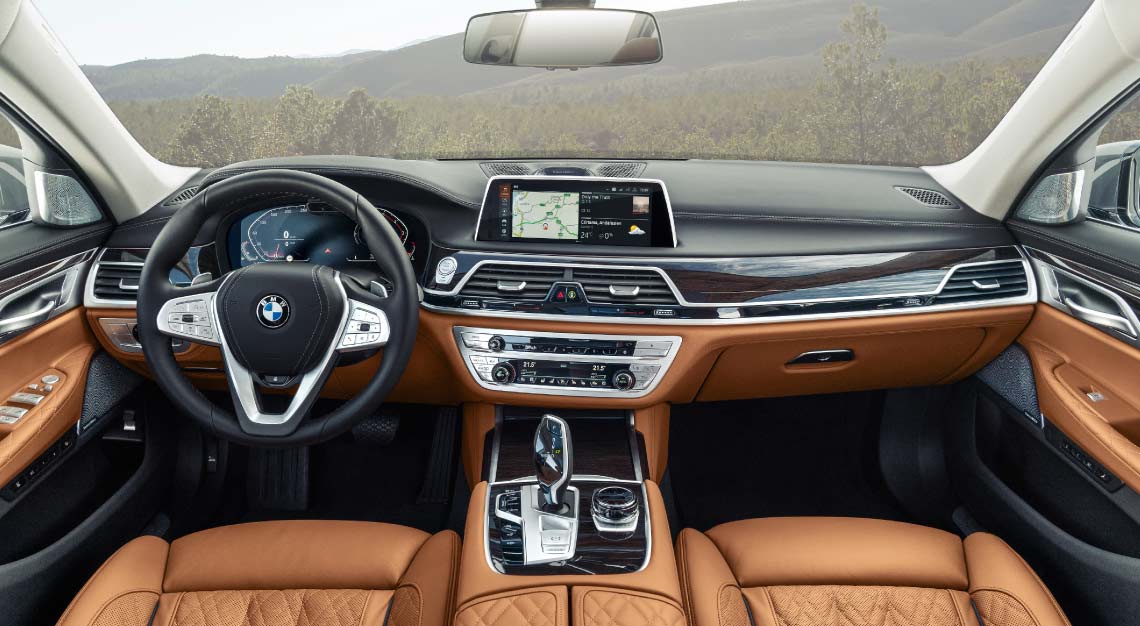 The interior sees a few minor changes that subtly enhance the experience, such as reorganised steering wheel controls for the driver assistance systems. The wireless charging tray – previously hidden beneath the centre console armrests – has been moved forward to a more accessible location so a phone can always be seen by the driver. The latest Operating System 7.0 sees the fully electronic instrument cluster revamped with a more intuitive layout and additional functions, such as a permanent space for an excerpt from the navigation system. (This means the driver can have up to three navigation elements at once: the main output on the 10.3-inch central display, the aforementioned excerpt on the instrument cluster and an even more brief instruction on the head-up display.) It might sound like overkill, but on unfamiliar roads it is quite reassuring, and enables the passenger to change settings or radio stations without the fear of interrupting the driver.
Another new specification is the BMW Intelligent Personal Assistant. This is a voice-activated digital aid that responds to 'Hey BMW' (or a custom name). It can deliver on the mundane ('what is that warning light' or 'how long before I have to refuel' for instance), but is also programmed to respond more organically. 'I'm tired,' for example, will blast cold air, play energetic music and change the ambient lighting into something flashier. It is a genuine attempt to insert some personality, as seen in the difference between responding to 'take me home' in lieu of something more mechanical like 'set destination to home'. Voice recognition technology being what it is today, the experience is not as seamless as a futurist might want it to be, but the system is a learning one that will respond better to users over time. 
A full complement of high-tech driver aids is, of course, available. The Reversing Assistant memorises the last 50m the car travelled before stopping and can reverse along that same line automatically. This trivialises backing out of parking spaces and driveways.
As for how it drives? Well, the 7 is still one of the sportiest limousines around and still supremely stable, quiet and comfortable. The new 740Le xDrive, recently released in Singapore as the Pure Excellence variant (S$506,888), is a particularly intriguing option for old-school fans. For the first time, it mates a BMW inline-six engine to a plug-in hybrid, which is a much more satisfying setup than the two-litre inline-four-based system it replaces. Here is a car that offers all the advantages of the hybrid – such as efficiency, silent driving on all-electric mode and pre-conditioned air – but with a 3.0-litre turbocharged six-cylinder engine. The hybrid powertrain offers a combined total output of 394bhp, good enough for a 0-100km/hr time of 5.1 seconds. All-electric mode hits a maximum of 140km/hr and a rated range of 54km, which are improvements over the old version. This, then, might be the definitive template for the 7 Series going forward – a hybrid, but backed up by the classic choice of a BMW inline-six.