That bad shopping habit isn't so bad in this case
According to conservation organisation Elephant Crisis Fund (ECF), the population of African elephants have plummeted from 1.2 million in the 1970s to just 500,000 today. Posing the greatest risks to their survival are Illegal trafficking and sale of ivory, as well as human-elephant conflicts exacerbated by habitat loss.
But all is not lost, as long as there are some who are willing to fight for the survival of these charismatic animals. Knot on My Planet (KOMP) is a long-running campaign established in 2016 that seeks to spread the word about the elephants' plight by working with influential people, companies, and brands. To date, KOMP has raised US$14 million (S$19,480) for ECF.
Loewe has made it simple for us regular Joes to join the cause. For the fourth year running, the luxury brand has collaborated with KOMP to create a limited-edition Elephant bag. This year's iteration was made with the involvement of Samburu Trust, a Kenyan non-profit that works to empower the Samburu people and protect their land. The bag features a woven raffia body decorated with large, colourful eyes hand beaded by Samburu artisans.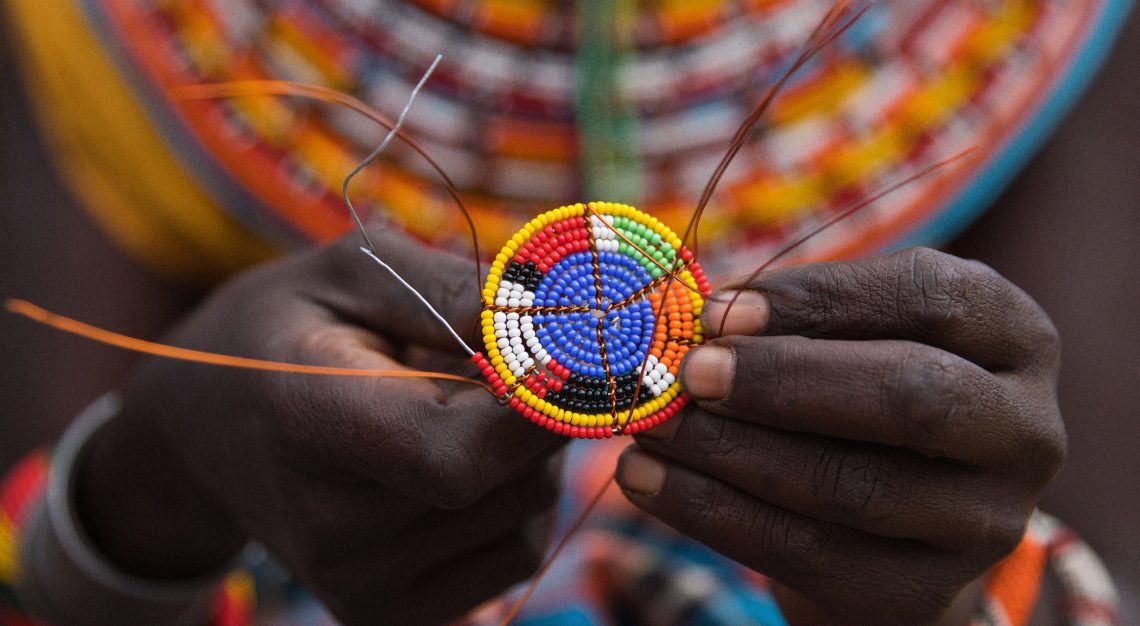 Beadwork is a centuries-old tradition of the Samburu people. Usually used to create eye-catching collars, headdresses and jewellery, the different colours and patterns of the beads represent different significant life events.
As with every donation that goes to ECF, 100 per cent of the proceeds from the sale of the bags will go towards conservation. Helping to bring more attention to the campaign is a special display that will stand in the store windows of Bergdorf Goodman on 5th Avenue, New York until 27 July.