We'll update this list weekly with the newest fashion must-haves
Hello, fashonistas. This list will keep you up-to-date on the latest in luxury fashion, ensuring you're always dressed to impress. Visit this link weekly to stay updated.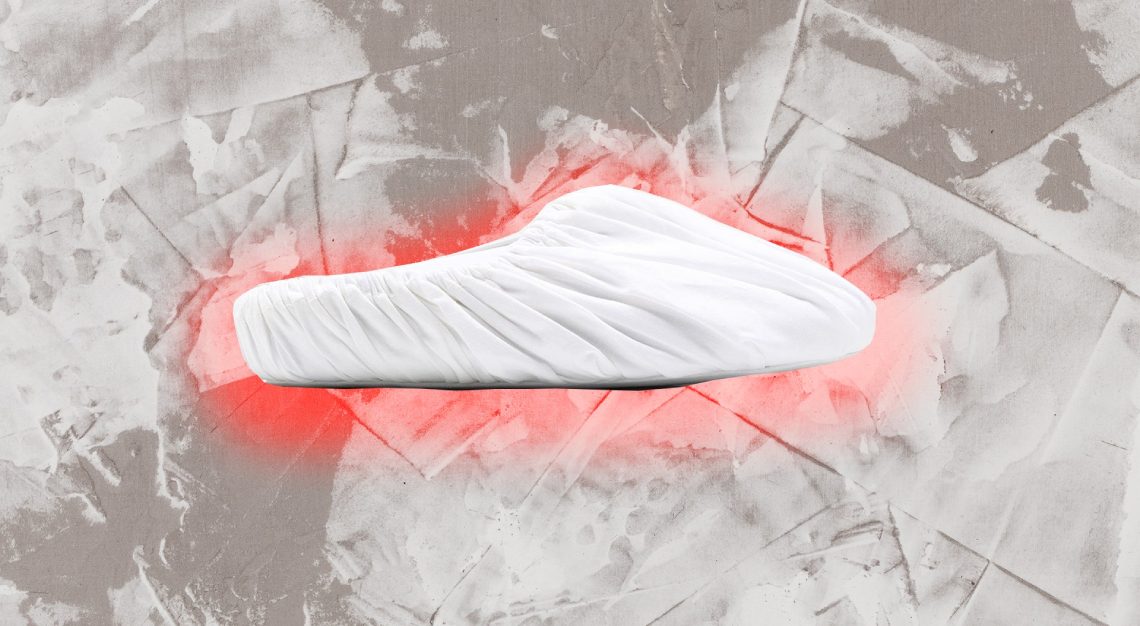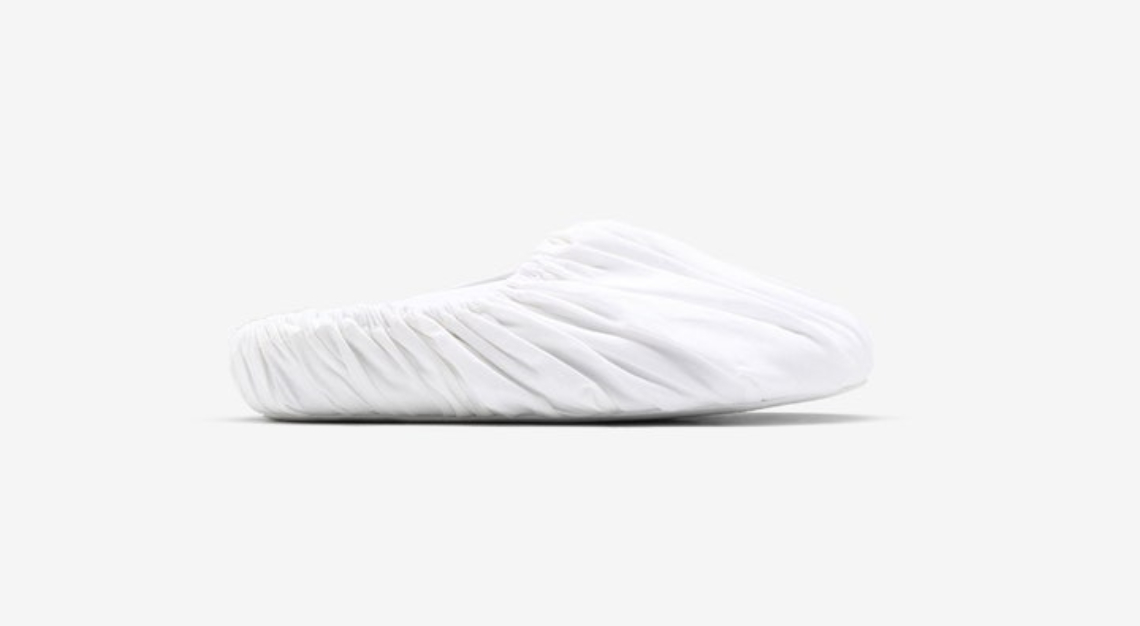 Maison Margiela's pandemic-inspired mules
You can't escape the pandemic. From the mask on your face to the super-sized hand sanitiser in your purse, it's impossible. It's also taking over footwear.
Enter Maison Margiela's pandemic-inspired mules. With its nylon upper, covered in a white cloth overlay, it looks an awful lot like it was stolen from a nearby hospital. While Maison Margiela is known for being a little unorthodox, this one might just be taking it a step too far. After all, these mules aren't pandemic-proof. As if we need even our footwear to remind us of COVID-19.
Going for £355 (S$663), we don't know how to feel about these. With Italian leather, it's definitely comfortable. As for its exterior…that's up to you to decide.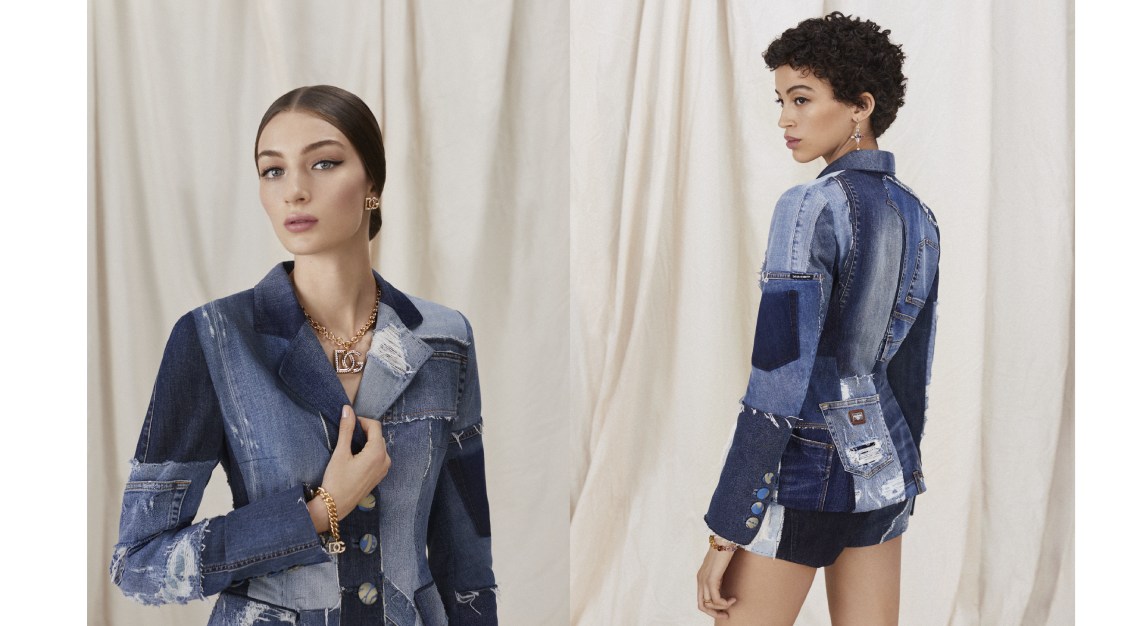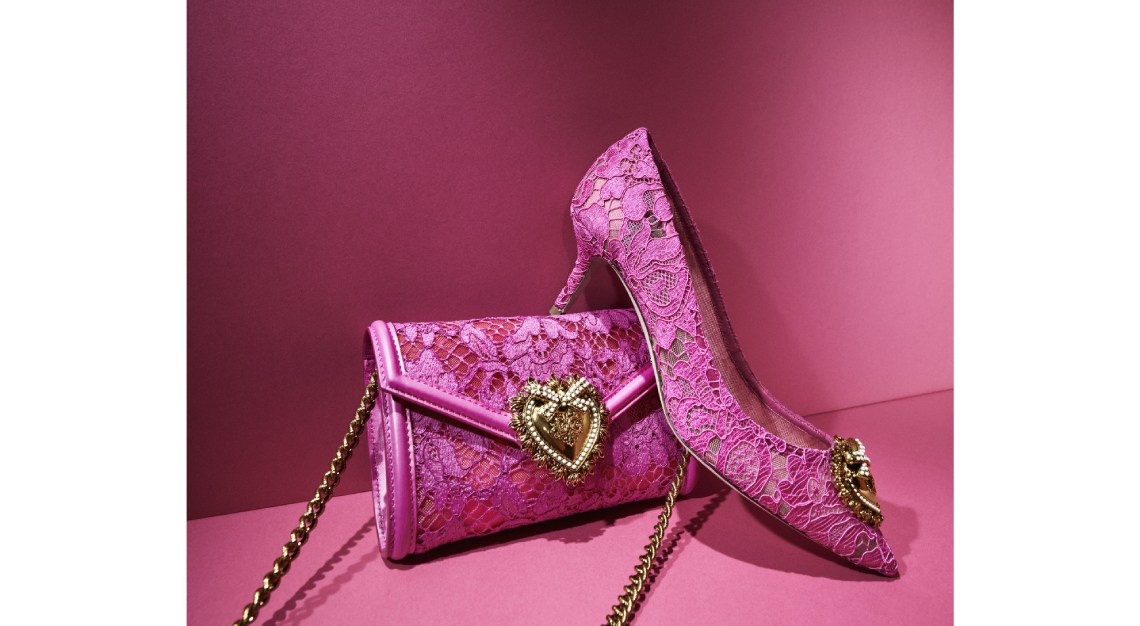 Dolce&Gabbana is celebrating International Women's Day
With International Women's Day just around the corner, what better way to celebrate you and your girlfriends with an iconic D&G piece? Here, it's offering a specially curated collection of classic silhouettes celebrating every woman. Whether you're looking for something understated and classy, or loud and powerful: this collection will have something for you. It's one of our favourites.
Grab a lace bag and pumps to match from the Devotion Lace edit if you're looking for something for date night. Alternatively, get a Dolce Jacket. Paying tribute to the '50s sartorial style, it's hourglass shape and dart per side gives this jacket a timeless look that'll last throughout the seasons.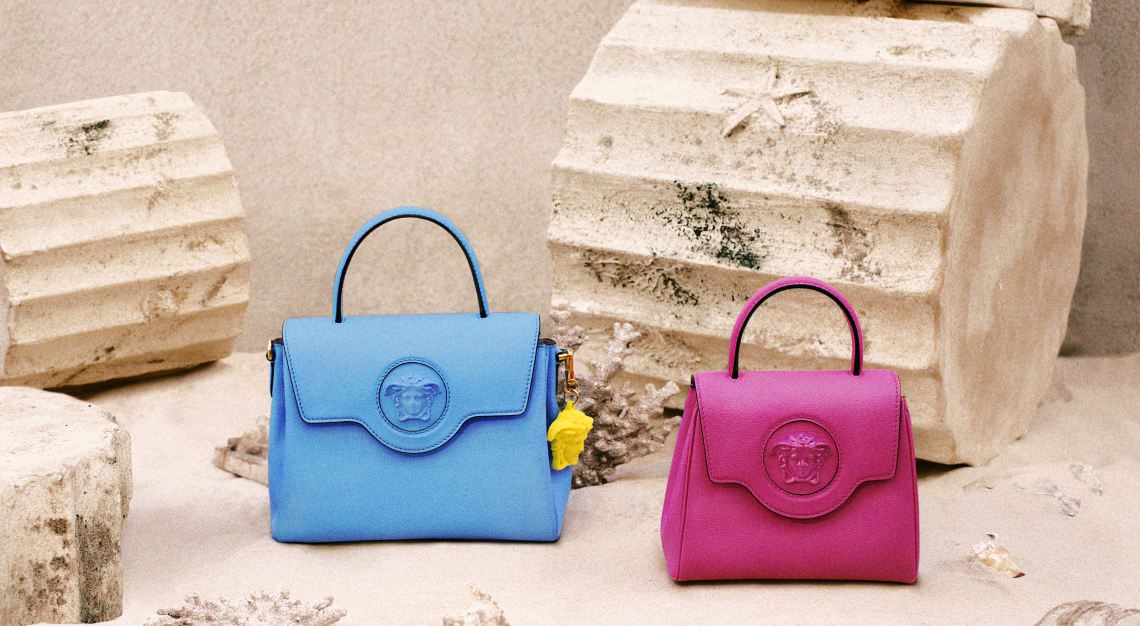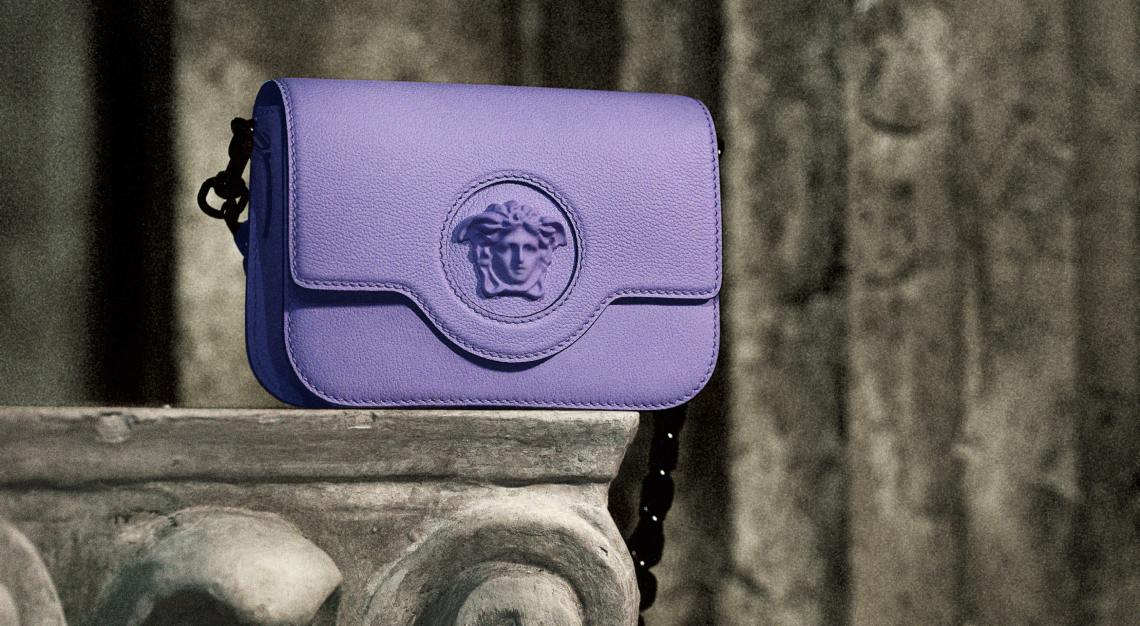 Versace's La Medusa line
No, it won't turn you to stone. But just like this icon from Greek mythology, this bag represents an unapologetic attitude and strong self-empowerment. Hence the Medusa head plaque featured on the La Medusa line.
The La Medusa bag is understated and classy. It's also made from the most premium Italian leather. With its slouchy and unstructured look, feel free to dress it up for a night out or dress it down for brunch. Coming in a plethora of colours, take your pick.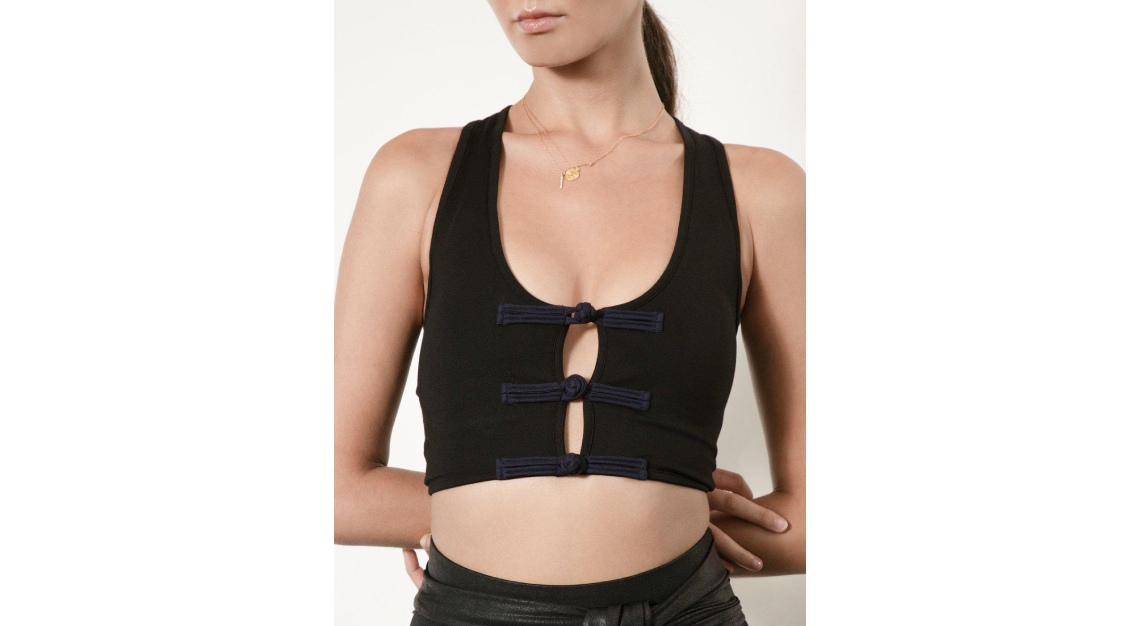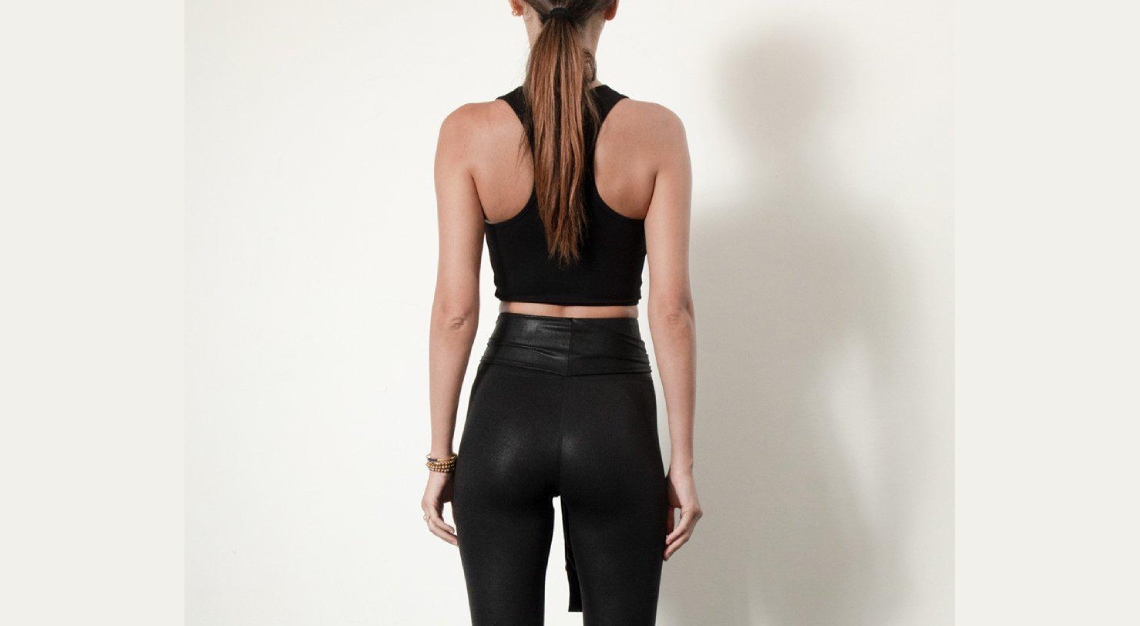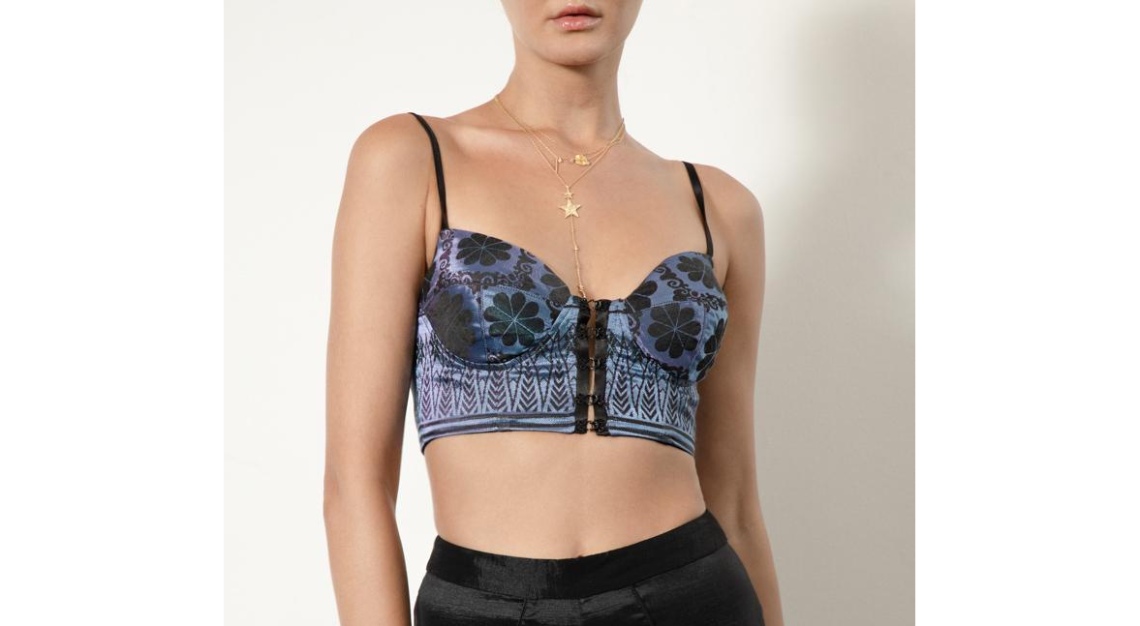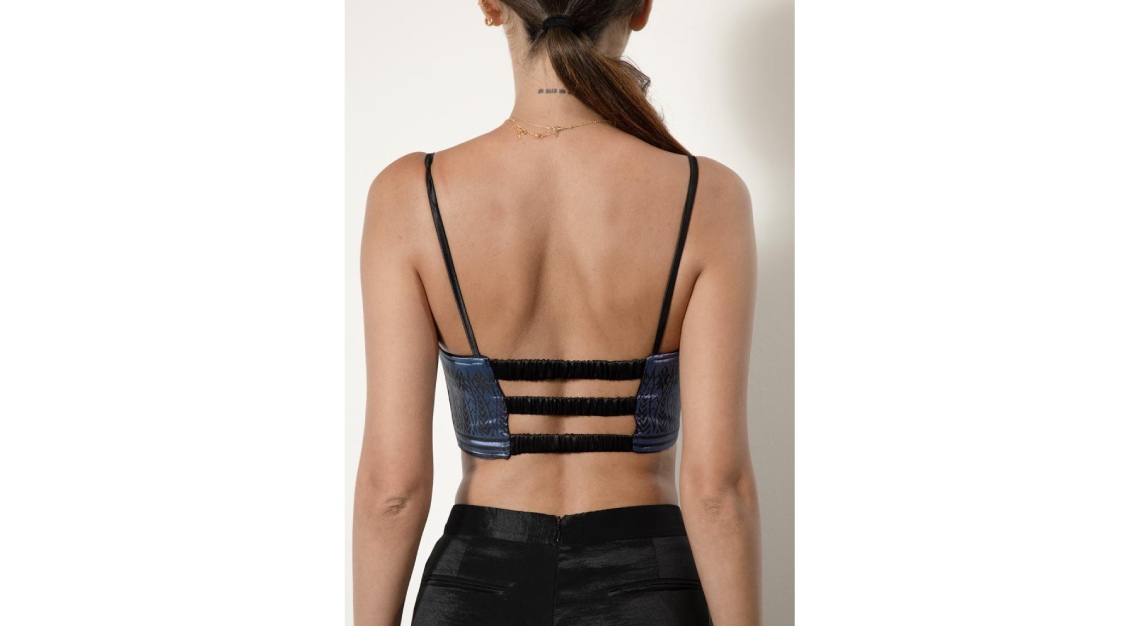 Maison Chi Chi by Lisa Von Tang
Lisa Von Tang's Maison Chi Chi collection has just debuted with an interactive virtual event. Set in a shophouse and following a hedonistic night out, the event sets the tone of the newest collection – one that's provocative and bold.
True to its distinct East-meets-West style, the homegrown luxury streetwear brand features traditional styles on modern clothing, full of luxury kimonos and cheongsams.
The new collection is also bold and provocative. Von Tang also mixes revealing and conservative necklines, creating a simultaneously bold and teasing look. The Button Me Up Bralette (S$180) and Erte Bustier Top (S$270) achieve just that.
Our final thoughts? Maison Chi Chi is fun, fluid and strong.
You can watch the event here.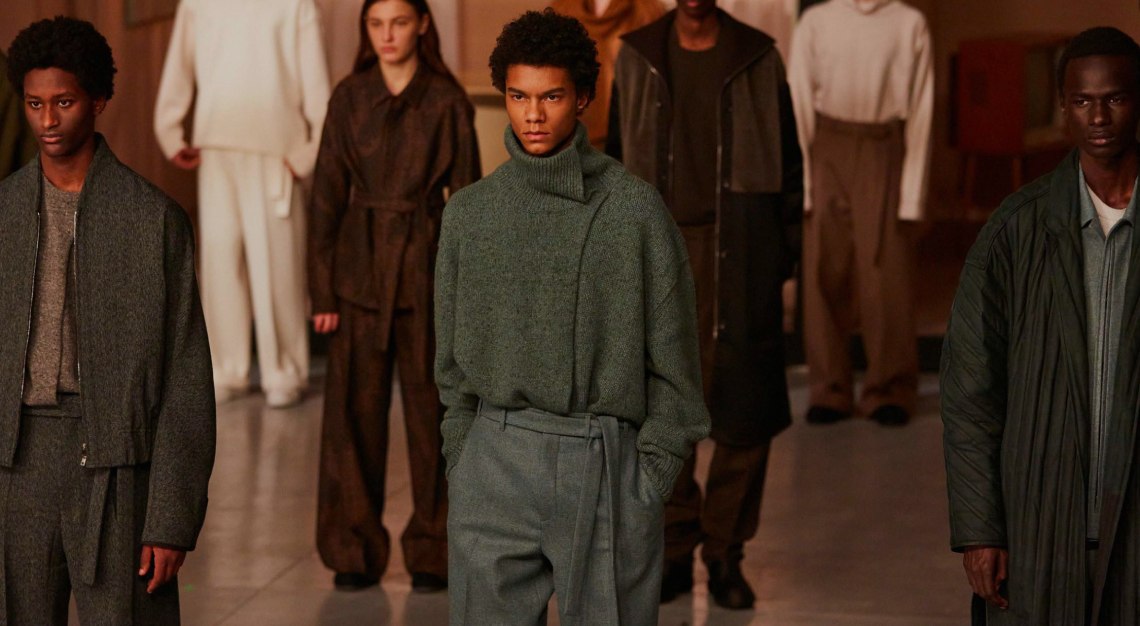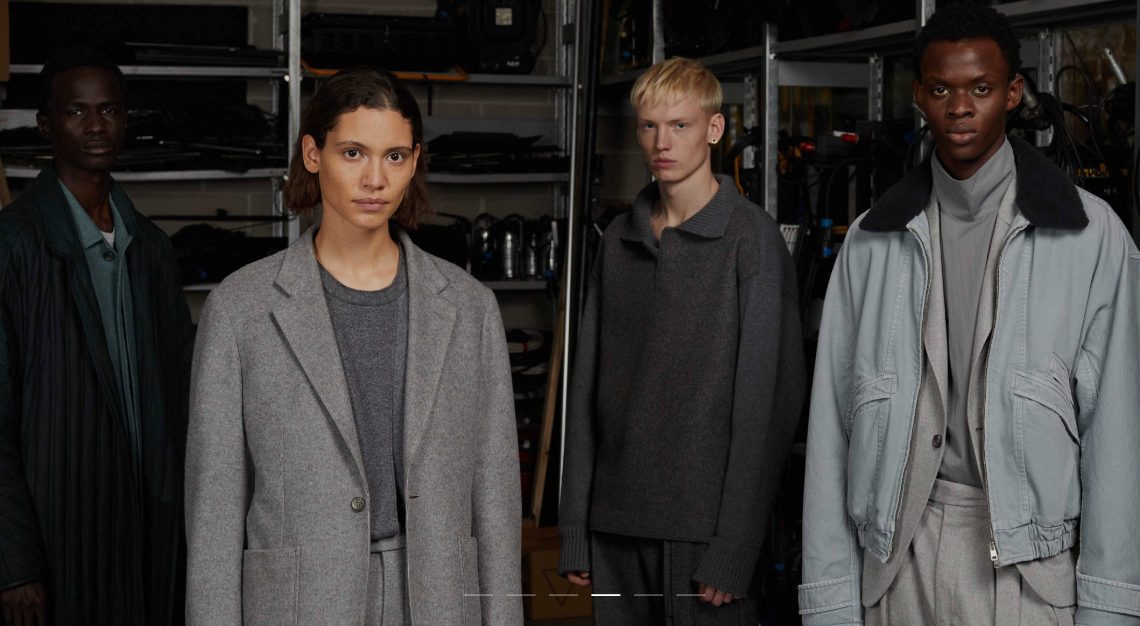 The (Re)set by Ermenegildo Zegna
Ermenegildo Zegna's 2021 winter collection celebrates "(Re)tailoring the modern man" with its virtual fashion show.
True to its traditional look, the new line is plenty of neutrals and nothing flashy, various shades of beige and nude. The softened outerwear fall straight (thanks to the structured lapels) but loose, meant to hide the figure instead of shape it. Most come with large pockets perfect for hand-burying.
The baggy look is perfect for an effortless 'business chic', mastering a uniformity that creates structure to an otherwise unstructured outfit. This is the brand's response to the changing work culture in a post-pandemic world, where the office space extends from bedroom to boardroom.
Toeing the line between glamourised loungewear and casual boardroom-wear, the verdict is that The (Re)set is indeed a reset of the 'modern man'. It's chic and comfortable; dressing up sportswear with tweed and dressing-down cashmere.
You can catch the virtual show here.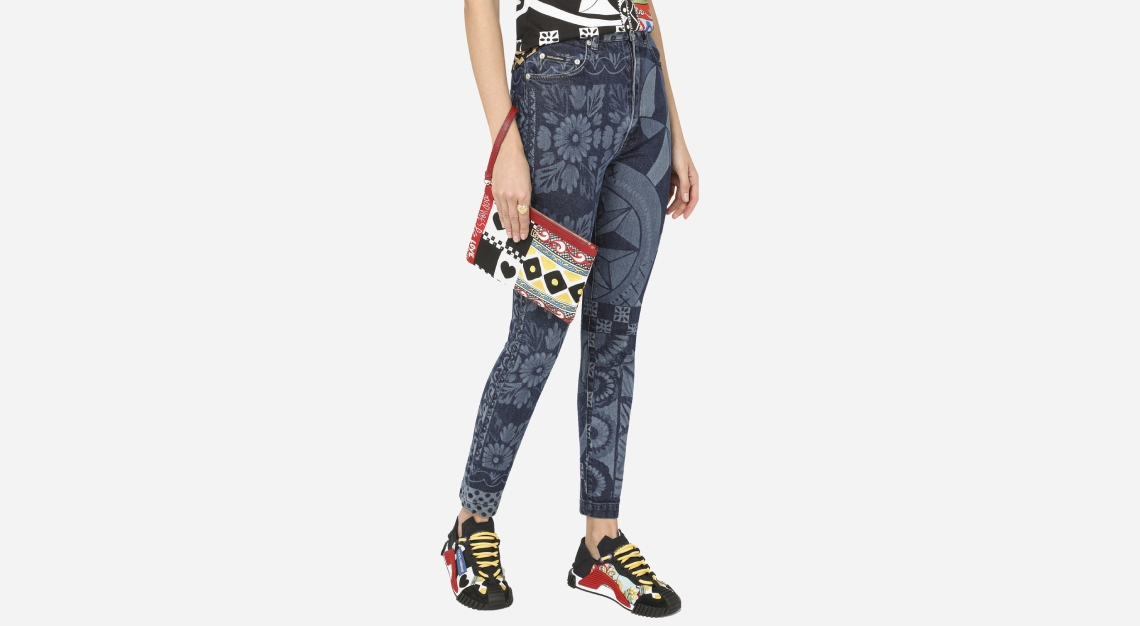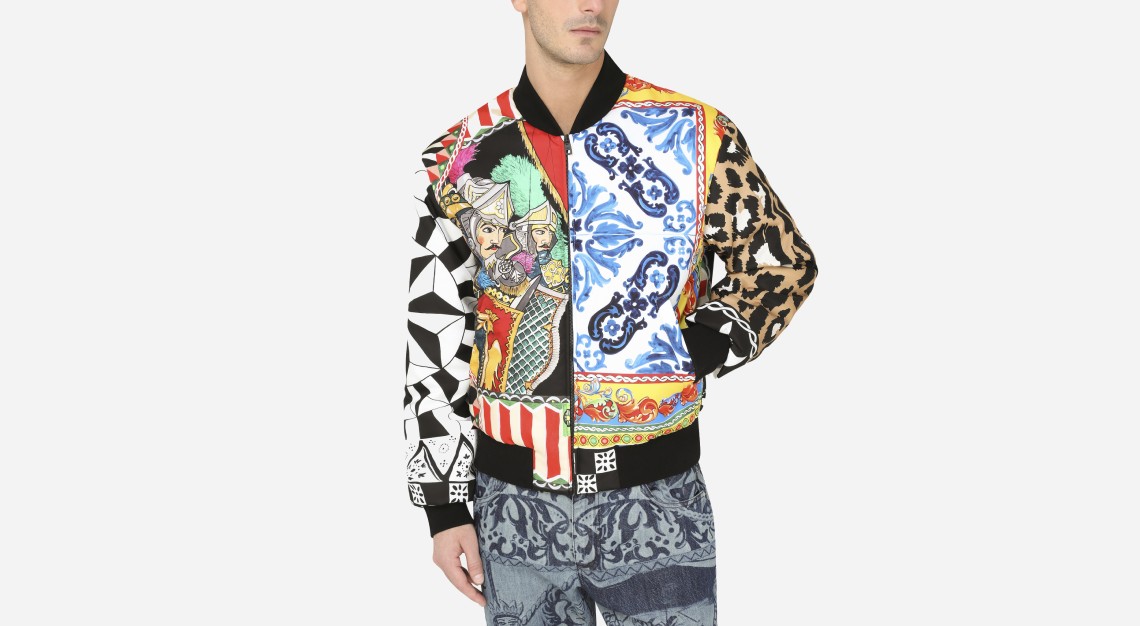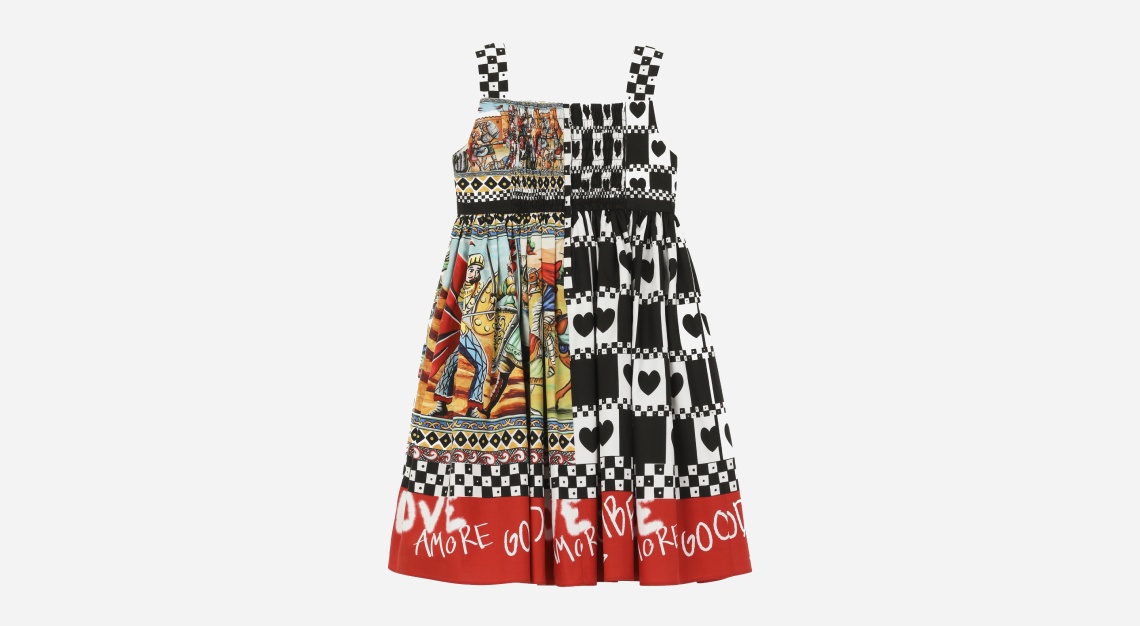 Dolce & Gabbana's Chinese New Year Capsule Collection
Dolce & Gabbana's (D&G) Chinese New Year line is a whole lot of colours. Think of your favourite statement piece and then multiply it such that it becomes an entire line, and there you have D&G's capsule.
Virtually all the pieces are patterned, with even the skinny jeans featuring floral and geometric patterns. In a bid to blend Italian and Chinese, the collection showcases Sicilian cart decorations and majolica print, a nod to Sicilian popular heritage.
Fun and spunky, the women's collection features poplin dresses, hoodies and corsets that combine bright patterns and monochrome. In similar alternating patterns, the men's collection's highlights include a bomber jacket and button-downs.
With the amount of colours and patterns in this line, we wouldn't go as far as to call these 'wardrobe staples'. In fact, they're probably not for everyone. But if you're looking for a statement piece for Chinese New Year, go for D&G. Though maybe just stick to the printed jeans or the printed jacket – having both is a bit of an overkill.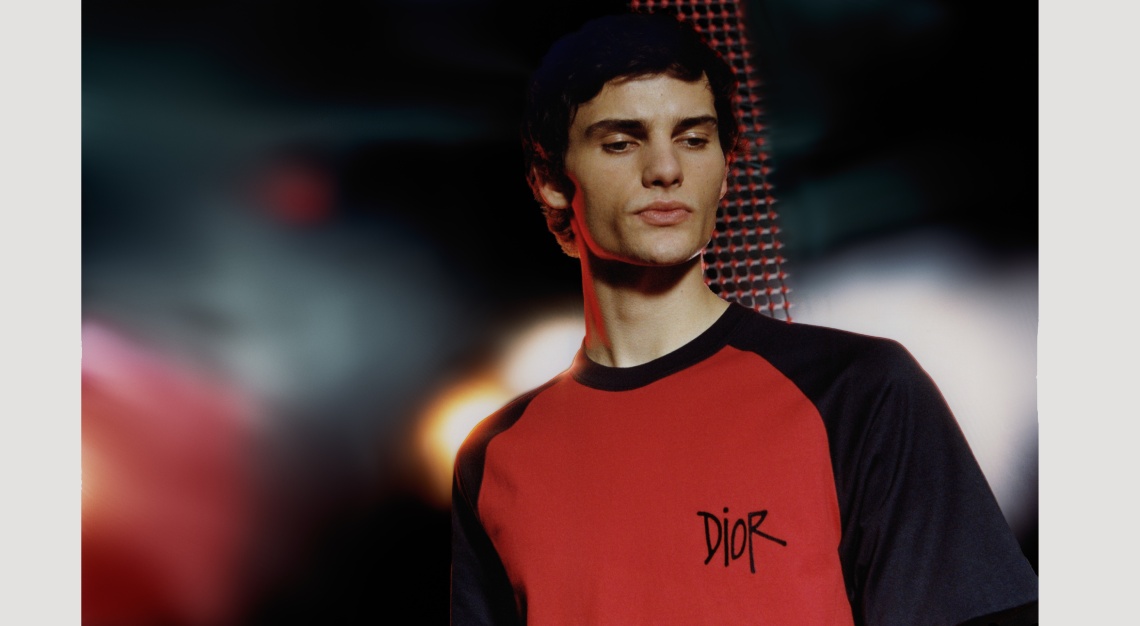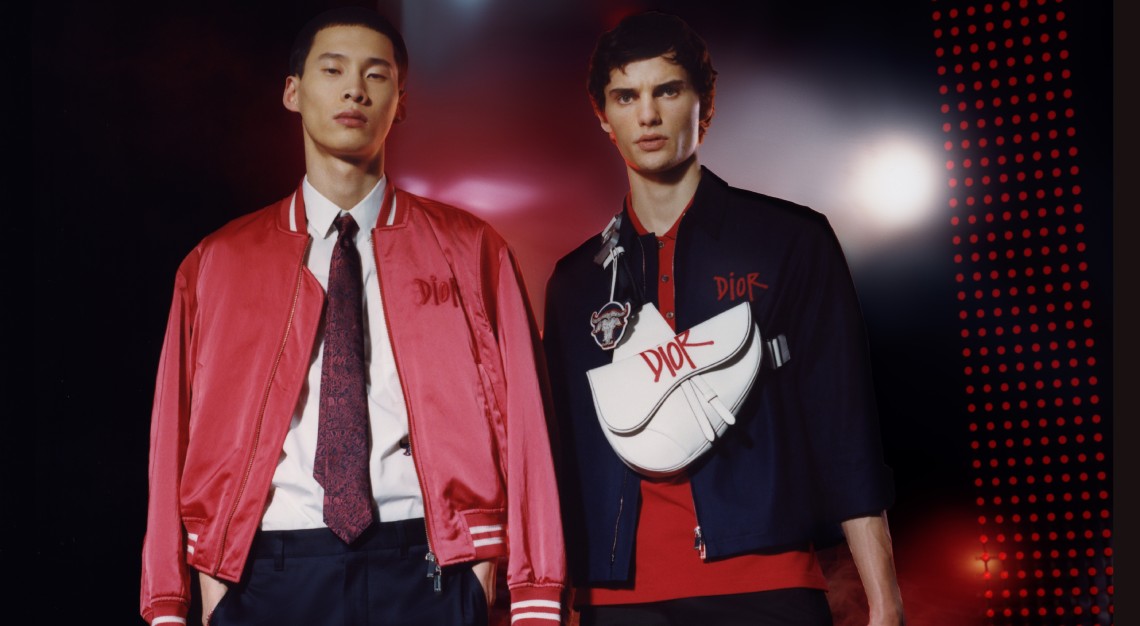 Dior's Chinese New Year Men's Capsule
In celebration of the Year of the Ox, Dior's decided to go old-school. The capsule features pieces that hint at the creative collaboration between Kim Jones and Shawn Stüssy, reminiscent of the '80s surfing scene.
This explains the Navy Blue Overshirt (S$2,391) that is the best blend of throwback and traditional. With its straight hem, snap buttons and cotton crepe canvas, this overshirt can be easily dressed-up or down. The red Dior and Shawn bouclé embroidery on the chest adds to the spunk of the jacket, making it one of our favourites from the Chinese New Year capsules thus far.
If you're feeling even more adventurous, go for the all-red Silk Bomber Jacket (S$4,715). According to Monsieur Dior, red's the colour of life.
The Dior capsule is fun enough not to be basic, but refrains from going too over the top, achieving a tasteful blend of class and fun. We'd recommend this if you're looking for something fun for your reunion dinner, but one that's also perfect for any other occasion.