The Astor family formulated a foolproof method to win the hearts of its hotel guests more than a century ago – and the legacy continues to date
When the first St. Regis hotel opened in New York in 1904, its founder John Jacob Astor IV wanted it to be the place where the glitterati of the era would convene for work and play, so he thought it was only proper to send his personal butlers to the hotel to attend to guests.
This practice of treating hotel patrons with the same conscientious care as Astor received at home quickly became the modus operandi at The St Regis Hotel New York, and gradually at the numerous other St Regis hotels across the world, including The St. Regis Shanghai Jingan. In July, I put the hotel's bespoke service to the test at The St. Regis Hong Kong, the brand's fi­rst outpost in the city.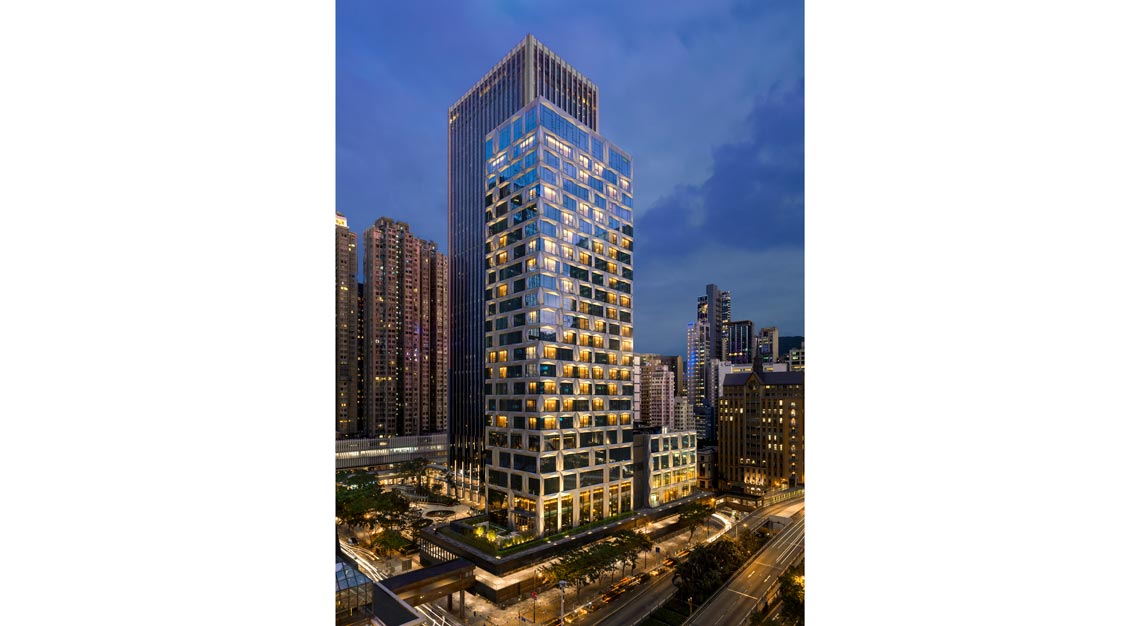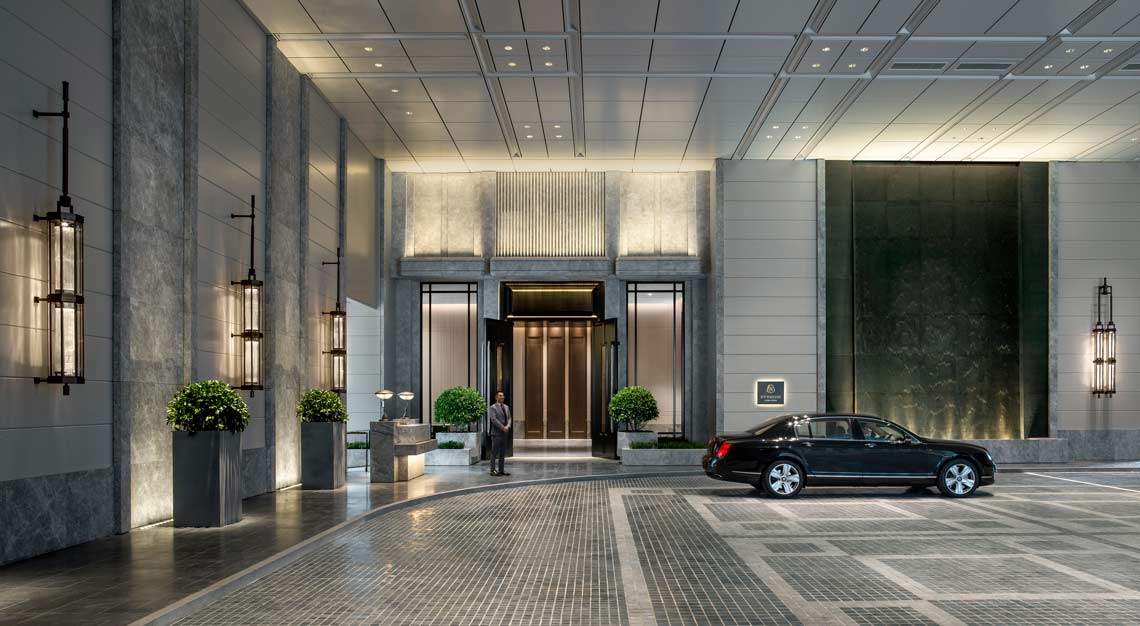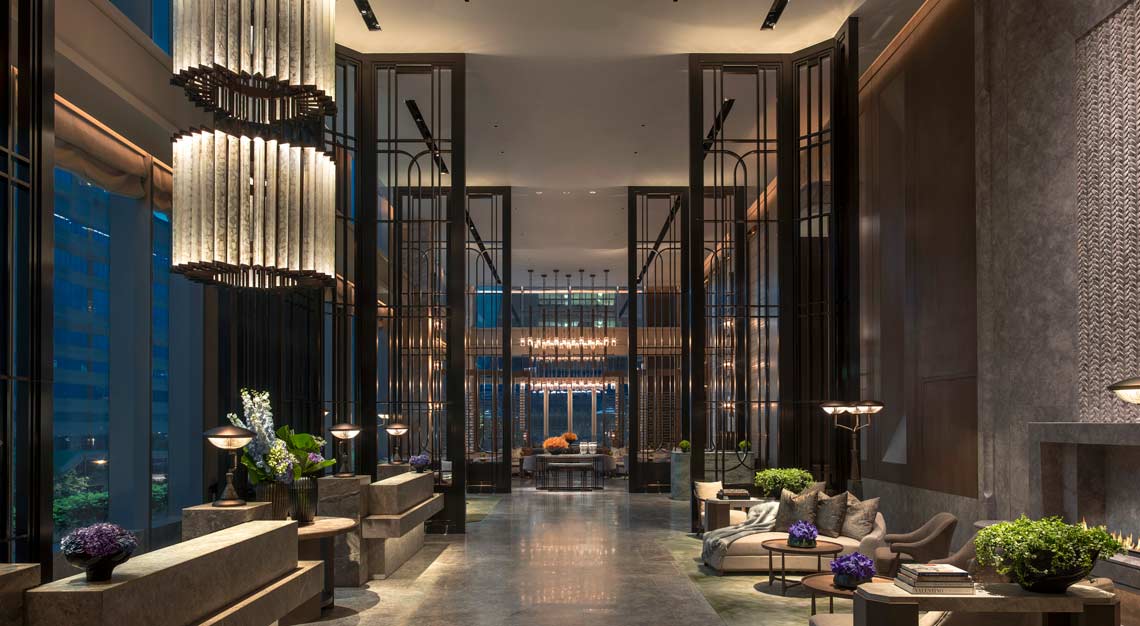 The 129-room property opened its doors in April, and is undoubtedly that new good-looking kid on the block in Wan Chai, but you'll notice this only if you keep your head up in the car ride to the hotel. You might miss it as you find yourself in the pulse of Wan Chai's cookie-cutter skyscrapers, but the hotel's three-dimensional, metallic-finished, pyramid-shaped facade sets itself apart from its neighbours – especially as evening falls, the property glistens like a diamond.
Those familiar with André Fu's creative flair will easily draw parallels between the property and renowned designer's most iconic works. His signature Manhattan chic design cues are palpable across the hotel's main lobby: vast floor-to-ceiling glass windows, grey marble  flooring, cream-toned sofas and brass tables. Finishing touches reminiscent of Hong Kong's old-world charm take the form of 1940s-inspired gas lamps and art deco wall panels inspired from Chinese shop shutters.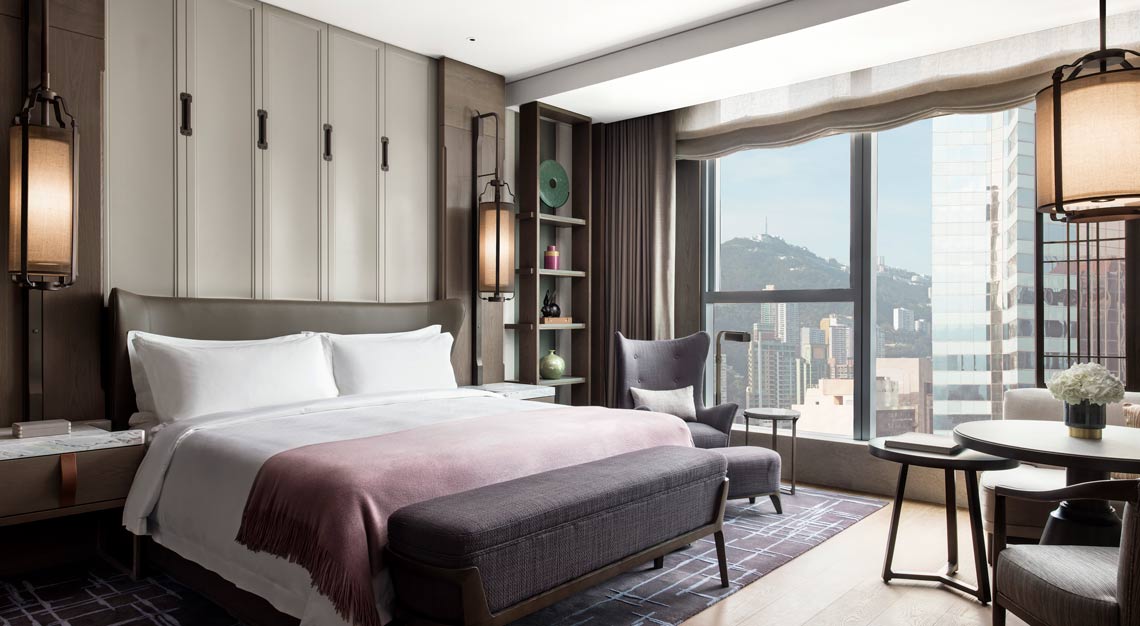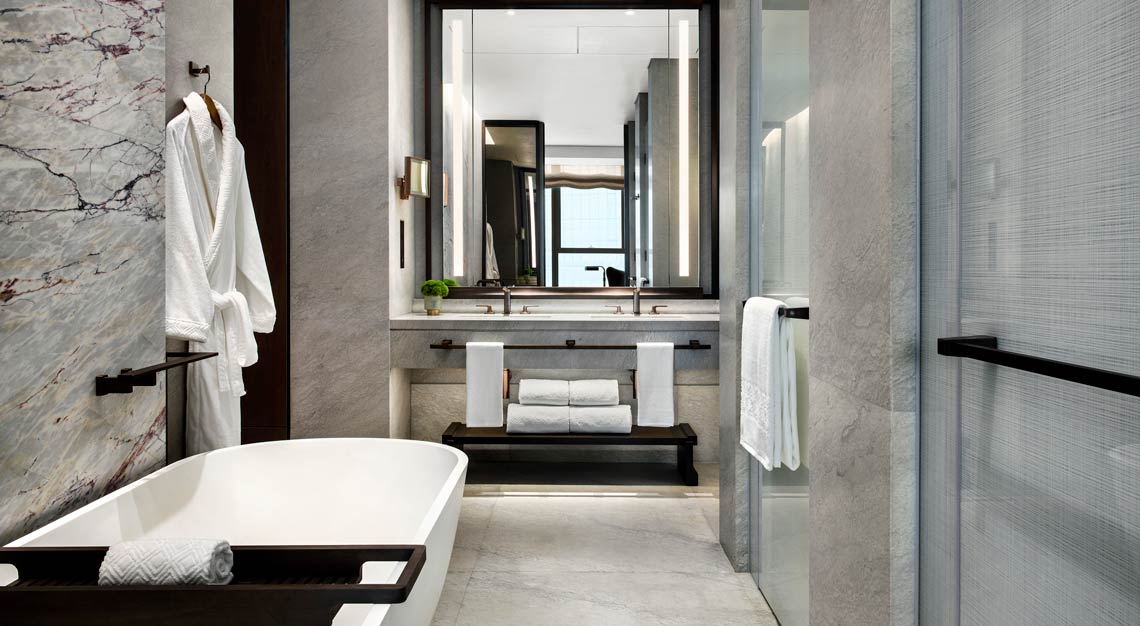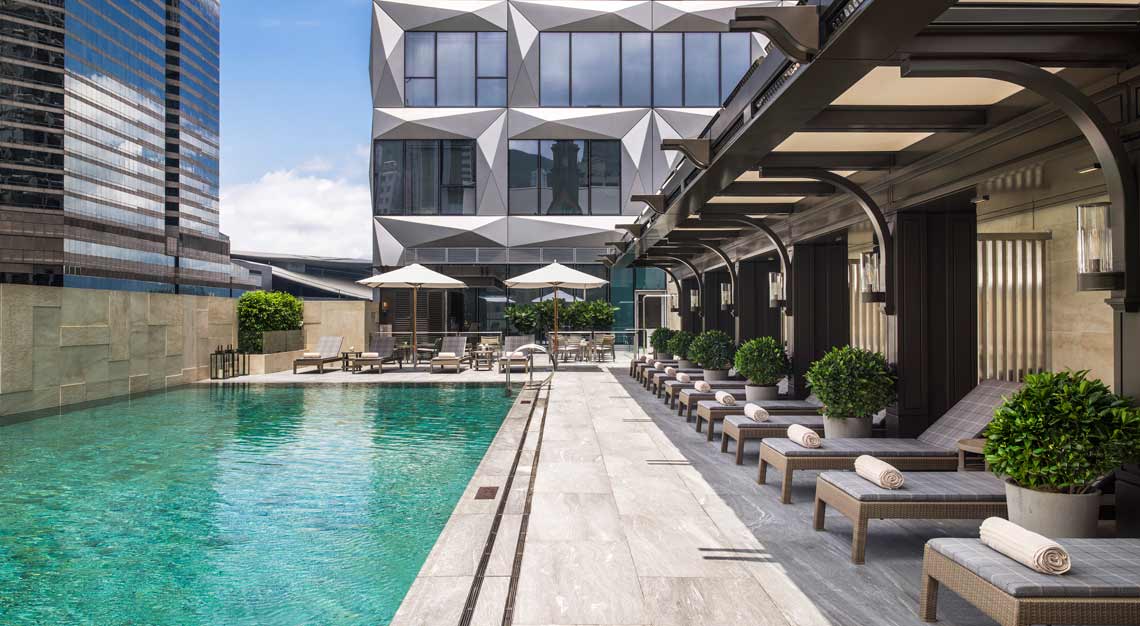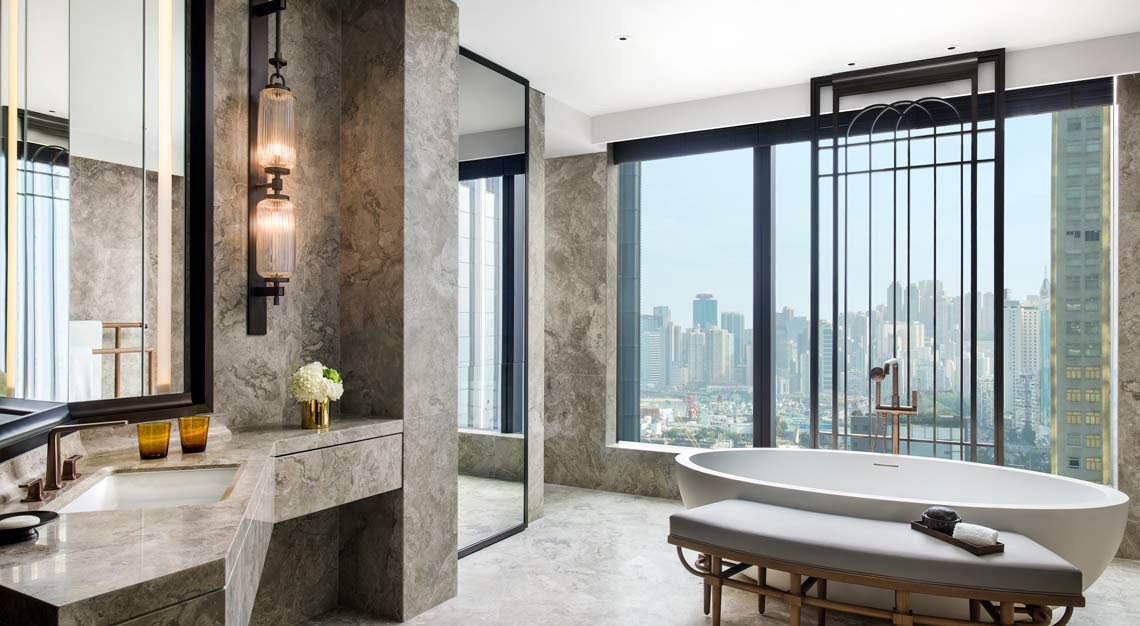 Upon arrival, I am swiftly escorted to my Grand Deluxe room for check-in. This marks my first engagement with the hotel's signature butler service. Check-in is quick and seamless thanks to my designated butler, who later on also offers services such as unpacking and packing, beverage service and garment pressing over the course of my stay.
If spacious accommodation is what you're seeking, then you're getting the best bang for your buck here. The Deluxe Room, the smallest in the hotel's nine room categories, spans 50 sq m, which is larger than most hotel apartments in the densely populated city.
The Astor family wasn't one to do things by halves when it came to impressing the New York elite. This explains the Sabrage ritual that's still practised in every St. Regis property at 5.30pm everyday as a way to welcome new guests. At The St. Regis Hong Kong, this takes place in the Drawing Room.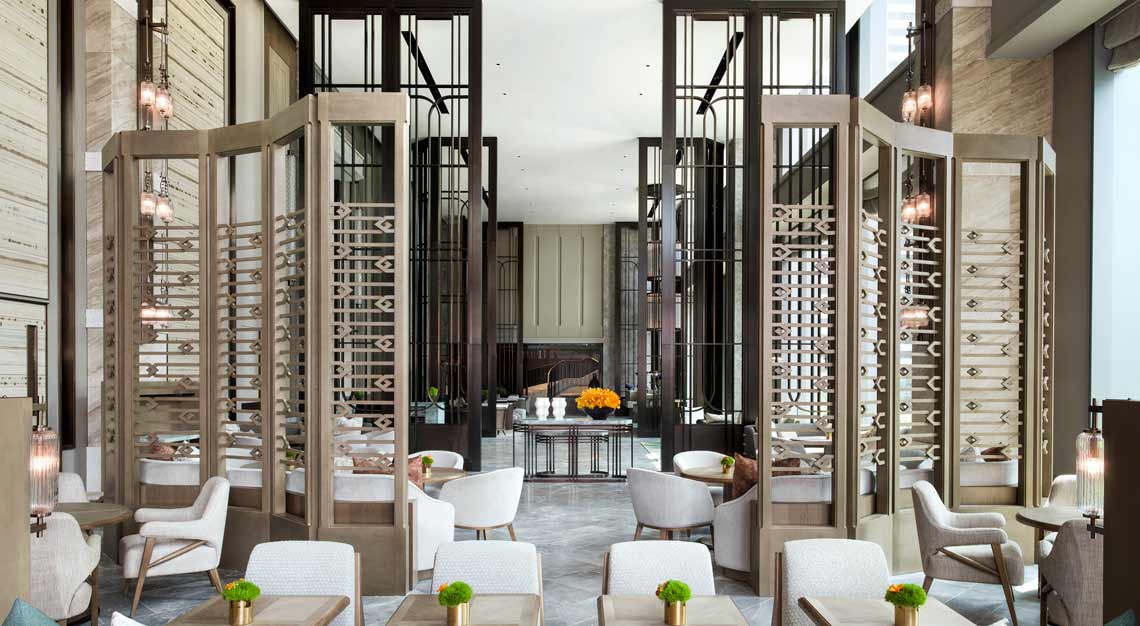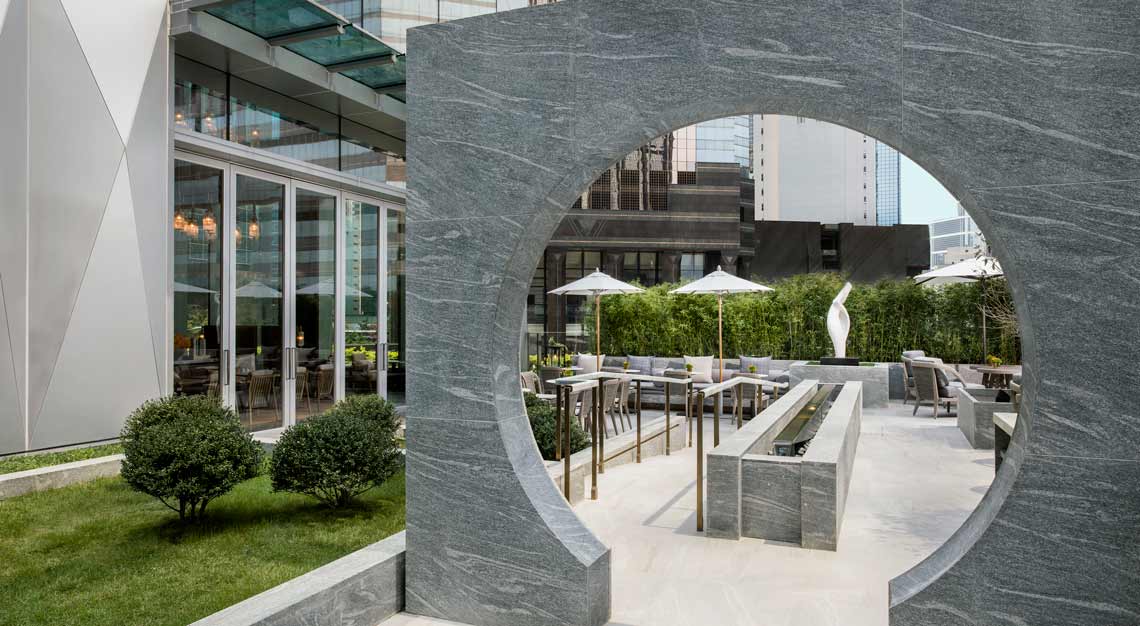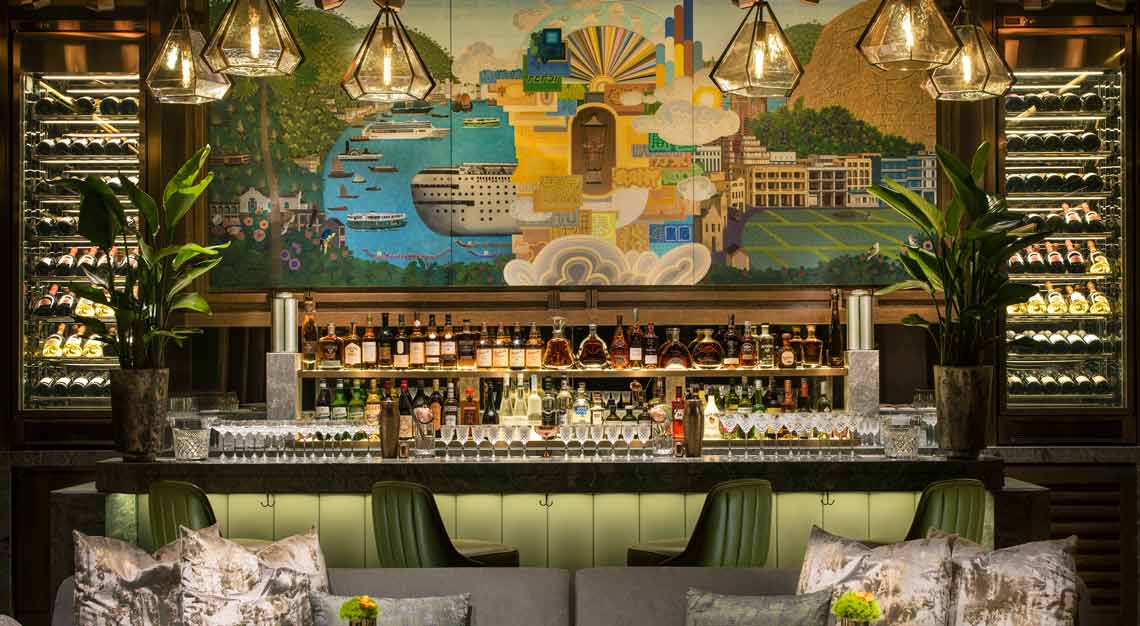 But just two hours before the Sabrage, I kick off my gastronomy journey in true St. Regis fashion by relishing salmon and tuna tarts, vegetarian sliders, scones and cakes in between servings of tea at the Drawing Room. These are all part of the restaurant's Afternoon Tea menu, which has become increasingly popular amongst high tea-lovers. Seats sell like hot cakes – I'm told that the hotel was no longer accepting reservations till about a month later.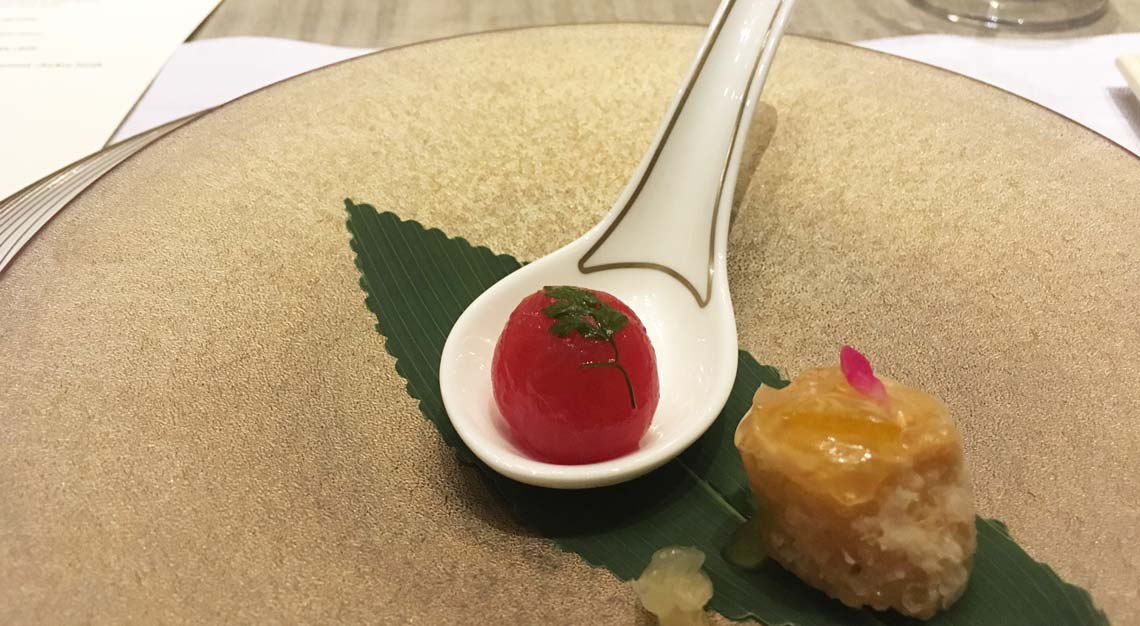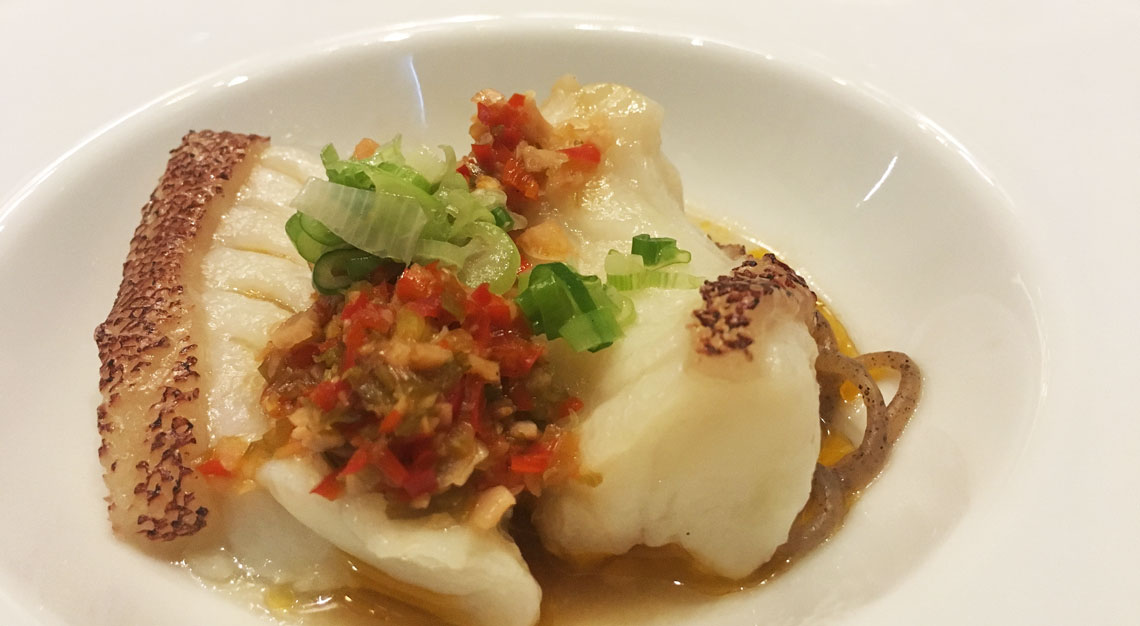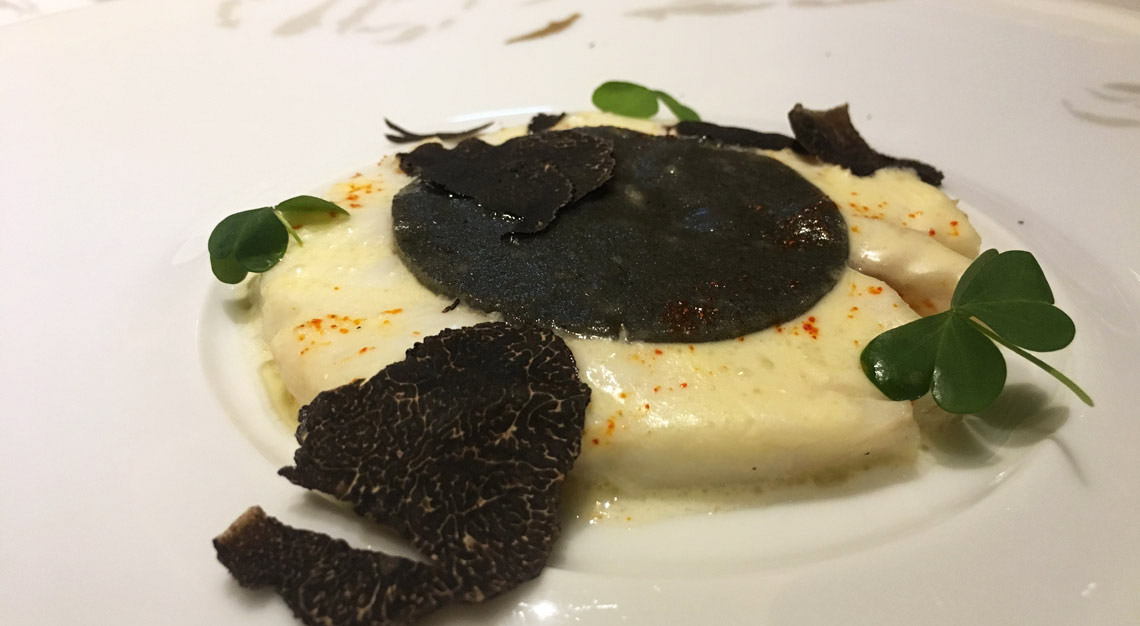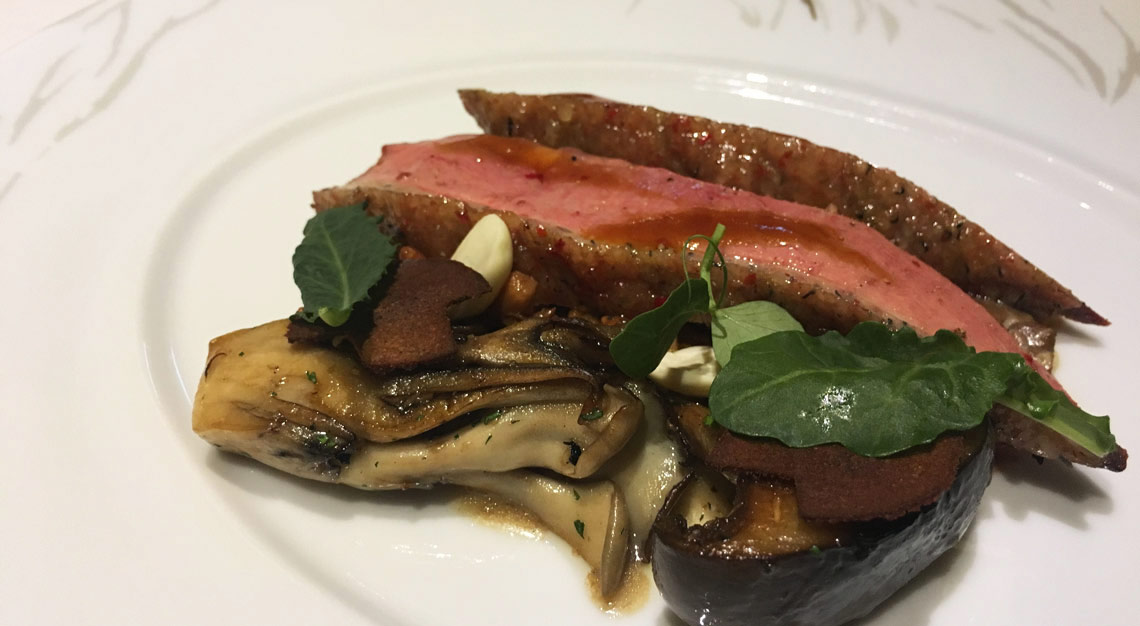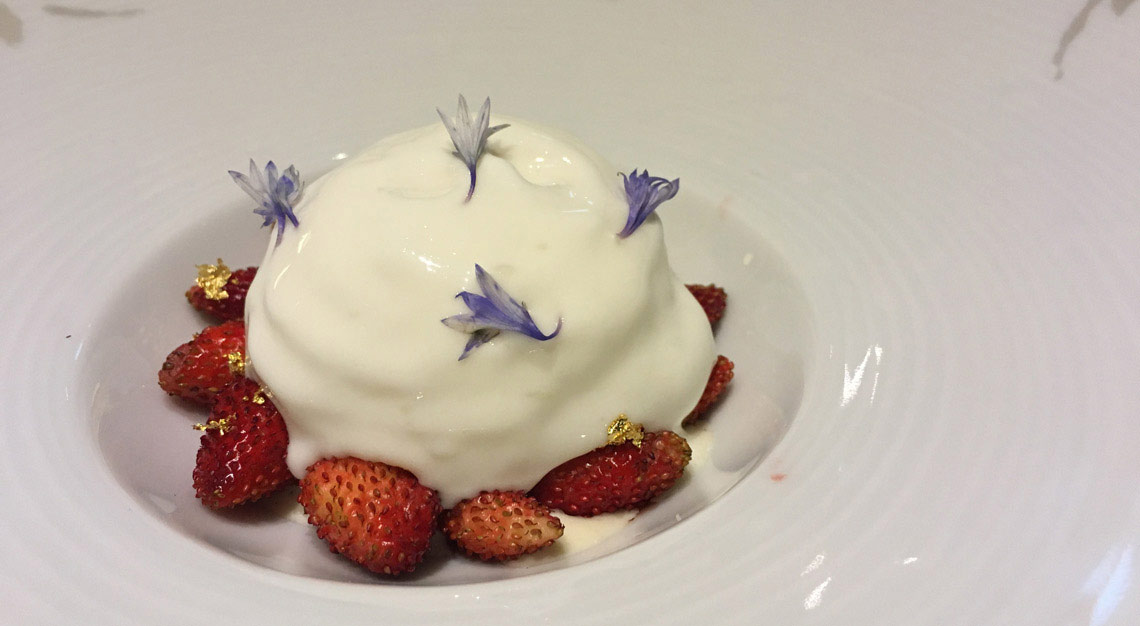 You'll get the best of the East and West at the hotel as far as culinary options go. I'm treated to a repertoire of Cantonese flavours at Rùn, the Cantonese restaurant spearheaded by renowned chef Hung Chi-Kwong. Dishes that leave a lasting impression include the pan-fried Japanese scallop bathed in champagne sauce and the fried rice with Spanish red prawn paste and crab meat – both a testament to Chi-Kwong's mastery in fusing rich gastronomy with classic Chinese fare.
But of course, French haute cuisine has a place in the property too. I indulge in a five-course dinner at L'Envol by chef Olivier Elzer, who counts two Michelin-starred Pierre and three Michelin-starred L'Atelier de Joel Robuchon as part of his restaurant stints. Elzer adapts his menu with seasonal ingredients sourced locally and in France, but I vouch for the charcoal-grilled Challans duck breast, for its tender, juicy meat topped by a mouth-watering thin, crispy layer of skin.
Three days are all it takes for me to understand why the St. Regis brand will never go out of style. The Astor family's unwavering passion in treating guests like their own family is deeply ingrained in every hotel staff here at The St. Regis Hong Kong – and when you have such service standards in place, half the battle is won. And in an era that sees the city being caught up in a social turmoil, what better way to remind ourselves that warm hospitality still has a place in all the chaos?