In our weekly series, we bring you the latest in luxury news around the world. This week's highlights: Virgin Active gets flexible, El Cielo in Miami will lather your hands with chocolate, and Vogue Singapore's Luna Ikuta NFT collection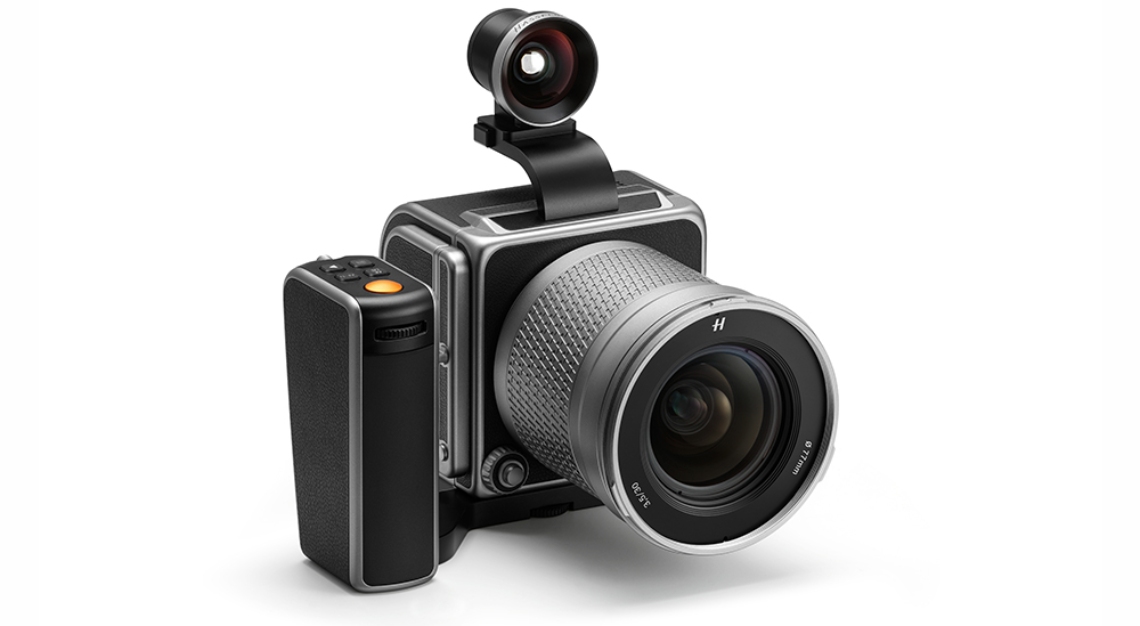 Hasselblad's new 907X blends old-school looks with state-of-the-art tech
The Hasselblad 907X Anniversary Edition Kit tips a hat to the 80th anniversary of the brand's first camera. It had paved the way to heady moments in photographic history like the first Apollo moon landing, whose visuals were immortalised by three Hasselblad medium format film cameras.
The 907X keeps a nominal foot in the past with its boxy form factor, leaf shutter, and weighty 740g mass. Yet its smaller proportion defies the bulk of its forbears, hiding a massive 50-megapixel CMOS sensor within its all-metal body. The resulting 8,272 x 6,200 pixel files offer crystal sharp images enhanced with Hasselblad's proprietary HNCS colour management technology. The system uses the sensor's 16-bit colour data to produce colour accuracy that faithfully reproduces hues and tones in the same way they're perceived by the human eye. By controlling the dynamic range and conversion of optical images to the digital format, Hasselblad's software is able to imbue the image with an analog look that defies its digital format. The resulting images have an inherently lifelike and natural feel that's evocative and filmic.
However, portraitists will prefer the capture process more than action shooters, due to the 907X's leisurely autofocus speeds. Think: Less Walter Iooss, more Ansel Adams. The brand's Phocus app for iPhone or iPad Pro enables full camera control via WiFi or a tethered USB cable, enabling remote capture that would have floored the Apollo astronauts. But despite its latent tech, the 907X embraces a more traditional approach to digital photography that places technique over expediency. The best part? Its CFV II 50C digital back can be paired with most Hasselblad V system bodies since 1957 and the full range of XCD lenses, offering an analog twist to modern photography. Yours for US$15,100 (S$20,458).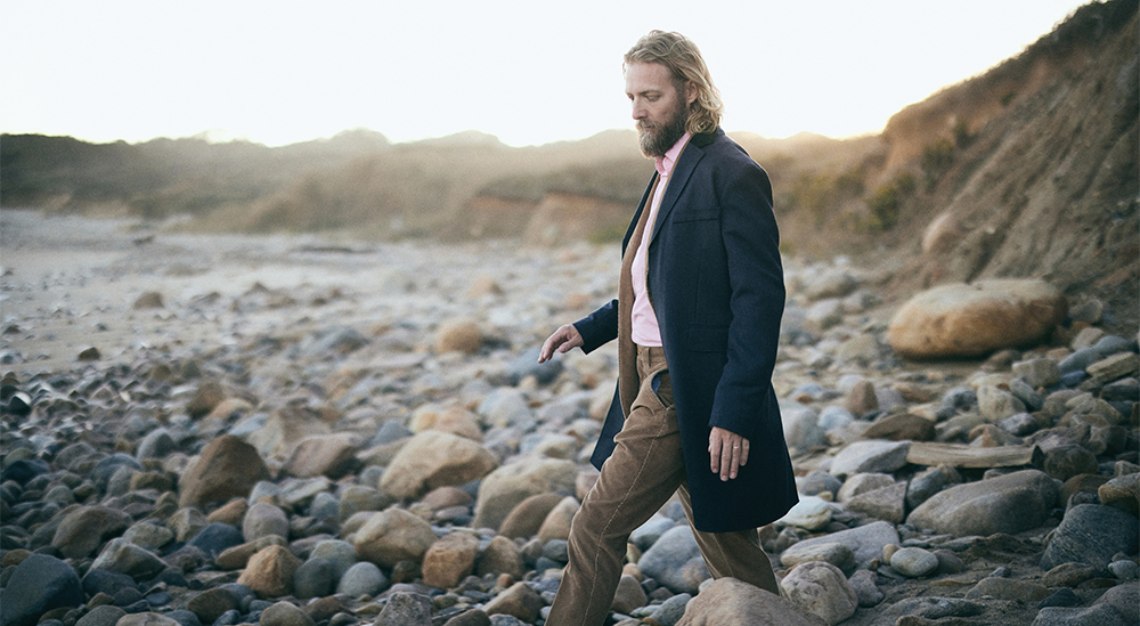 Onsloe upcycles and repairs clothes for a living
Many brands pay lip service to sustainability, but Onsloe was built around the concept. The label, which launched in May 2020, sources small runs of British, Italian and Japanese fabrics to produce made-to-order menswear staples ranging from selvedge jeans to cashmere blazers. Nothing enters production until a client places an order, and finished garments can be received in as little as 10 days.
Onsloe's on-demand manufacturing model reduces waste, but it also allows each Onsloe garment to be customised. In the case of an overshirt, you might select your preferred body length, collar style and the presence or absence of a pocket; a sport coat may require choosing between flapped or patch pockets and either center or side vents. And while current sizing options allow clients to specify inseam lengths or decide between regular or slim-fitting shirts, the brand is beta testing an app that will allow customers to upload their measurements by scanning themselves. (The digital tool is expected to launch at the end of February).
In addition, Onsloe hopes that its customers won't throw their garments away. To help avert this, the label has instituted a three-year "wear-no-tear" warranty, which allows customers to ship back garments that have suffered from typical signs of wear—such as spots or busted seams—for repair at no expense to the client, other than the cost of initial shipping.
But in the instance that one of its garments is facing the landfill, Onsloe would prefer to be its final destination instead. Via its "take-back" programme, clients can contact customer service to receive a shipping label to send the garment back to its maker.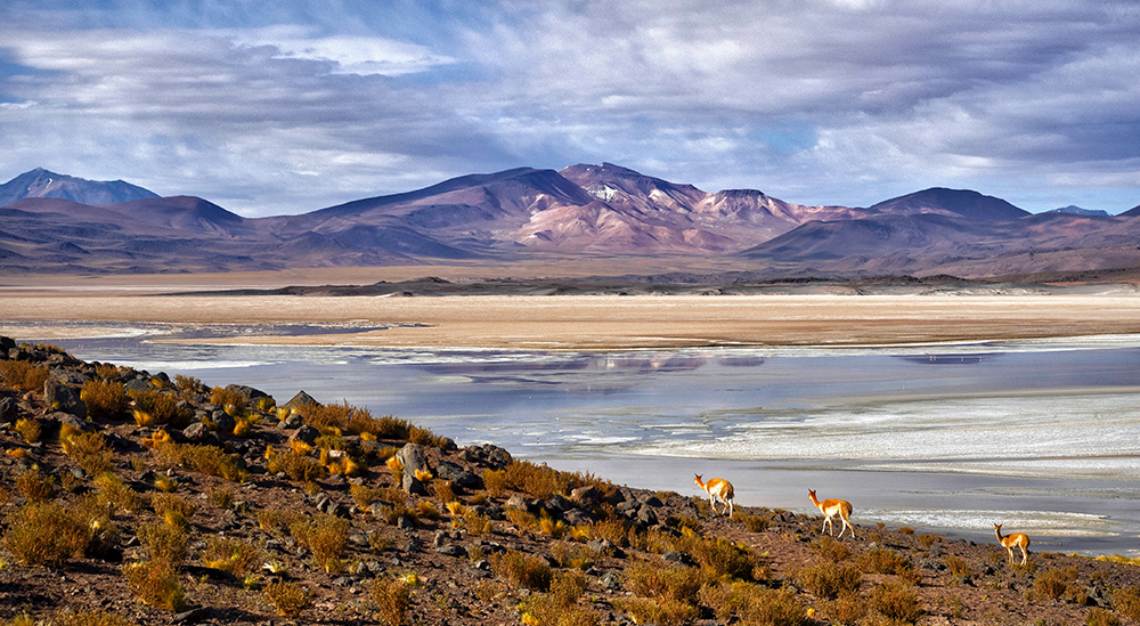 Go on a 17-day private jet tour of the Americas
If you want to see the best parts of the Western Hemisphere without lifting a finger, Safrans du Monde has you covered. The French travel agency, which specialises in custom itineraries, has partnered with all-business-class airline La Compagnie to design a new all-inclusive Grand Tour of the Americas. Running from 26 April to 11 May 2022, the luxury trip will allow travelers to explore the vast North and South American continents aboard a cushy private jet.
Over the course of 17 days, travellers will make seven stops to visit breathtaking natural wonders that run the gamut from the glaciers of Patagonia to the salt plains of Chile's Atacama desert. You'll also get a chance to tango in Buenos Aires, explore the impressive religious monuments of Peru and trace history in Boston. What's more, the one-of-a-kind itinerary comprises a handful of stellar destinations, such as Costa Rica and Newfoundland, that are not usually found on the typical private jet tours.
You'll travel in the utmost comfort, too, aboard one of La Compagnie's new A321neo jets. Each aircraft is equipped with just 76 full-flat sleeper seats that come fitted with a plush mattress topper for forty winks. While up in the air, you'll have access to a state-of-the-art entertainment system and unlimited WiFi to keep you entertained. You'll also enjoy a curated French menu and a selection of wines and Champagne handpicked by a sommelier.
Safrans du Mondes offers the journey at two different levels. Priced at $37,500 per person, the basic package includes all your flights, hotels, meals, visits and more. Starting at $52,500 per person, the premium package, meanwhile, comes with priority boarding and seating at the front of the jet, along with first class onboard service, stays at higher-end hotels (like Explora Atacama and Four Seasons Resort Costa Rica) and exclusive experiences designed for intimate groups. You can also upgrade your trip with special activities created especially for you—a helicopter flight or a private tour, for instance.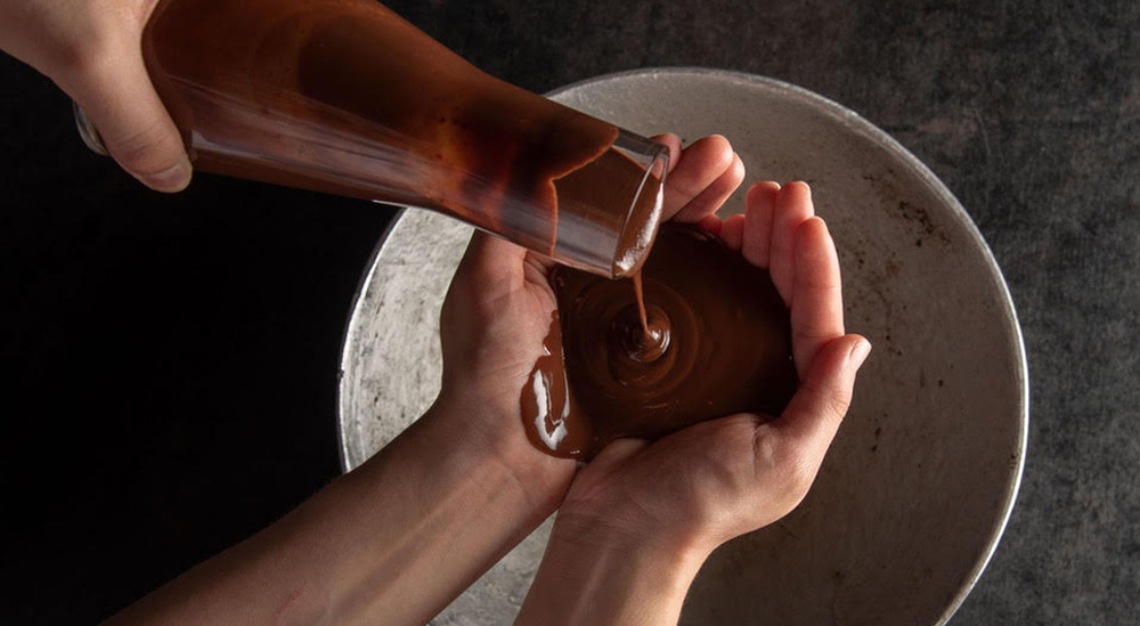 Pay US$197 for what seems like a waste of chocolate
Watch this video and be amused and confused. A woman sits flanked by Champagne flutes, hands hovering above a large grey bowl when a waiter approaches with a white pitcher. He's not not there to finish a plated dish with a sauce. He starts dumping chocolate sauce all over the woman's upturned palms as she giddily lathers her hands with the confection. The waiter then moves to the gentleman sitting next to her and repeats the process. The duo shove their fingers into their mouths and the nod at each other with cheshire grins. It's one of the stranger tableside service flourishes you'll ever see.
The couple—Latin Grammy winner Mariaca Semprún and Venezuelan novelist Leonardo Padrón—were at El Cielo in Miami, an immersive fine-dining restaurant by chef Juan Manuel Barrientos. The chocolate hand bath they experienced is a nightly occurrence on the US$197 (S$266) tasting menu. Named Chocotherapy, the cacao rinse begins with a little towel to clean your hands, then the chocolate bath followed by water being dumped over your paws into the giant bowl and finished with a napkin to dry off. Its of a piece with the restaurant that aims for an avant garde cooking style rooted in Colombian culture as well as other Latin American cuisines. The course is an ode to chocolate, which was used as a currency in the days before European colonisation. And the idea behind washing your hands with chocolate before licking it off is to "awaken the senses" at the beginning of the meal.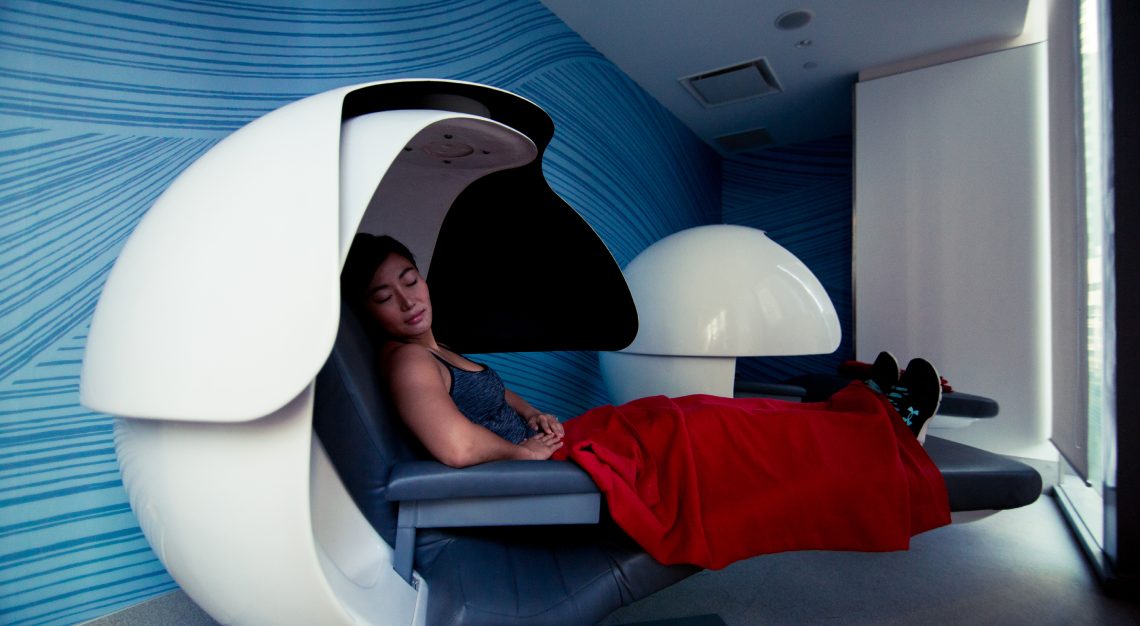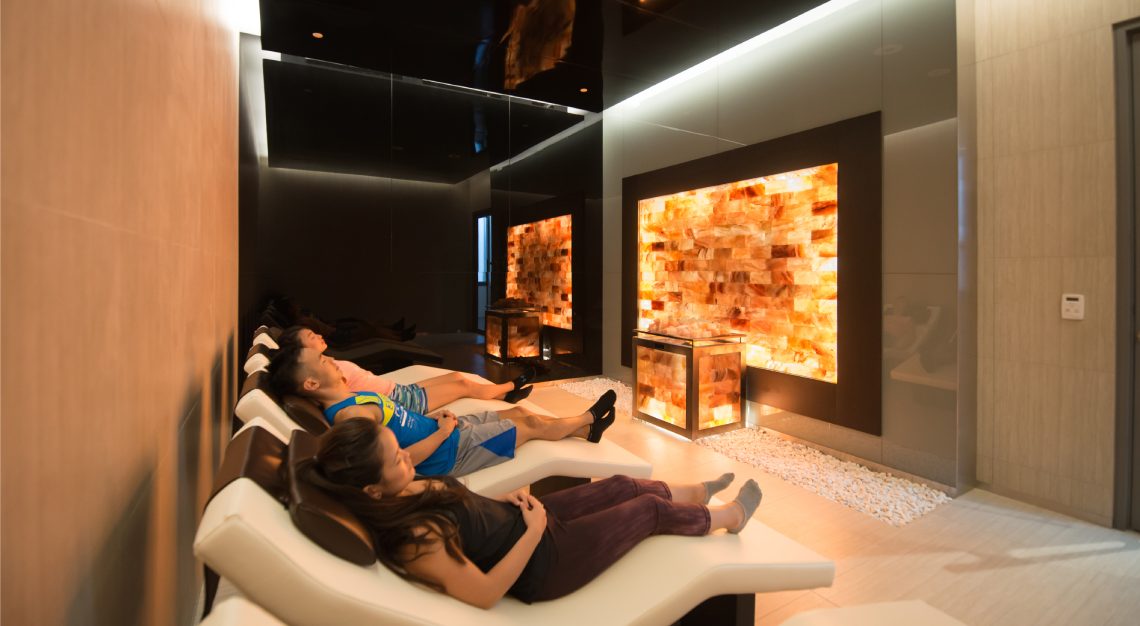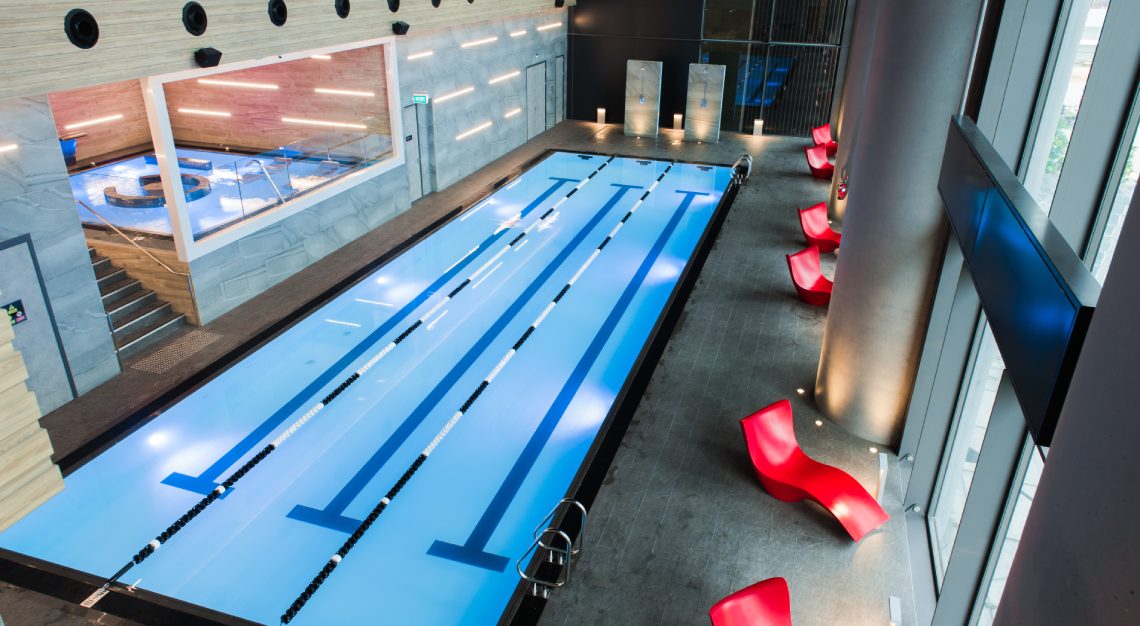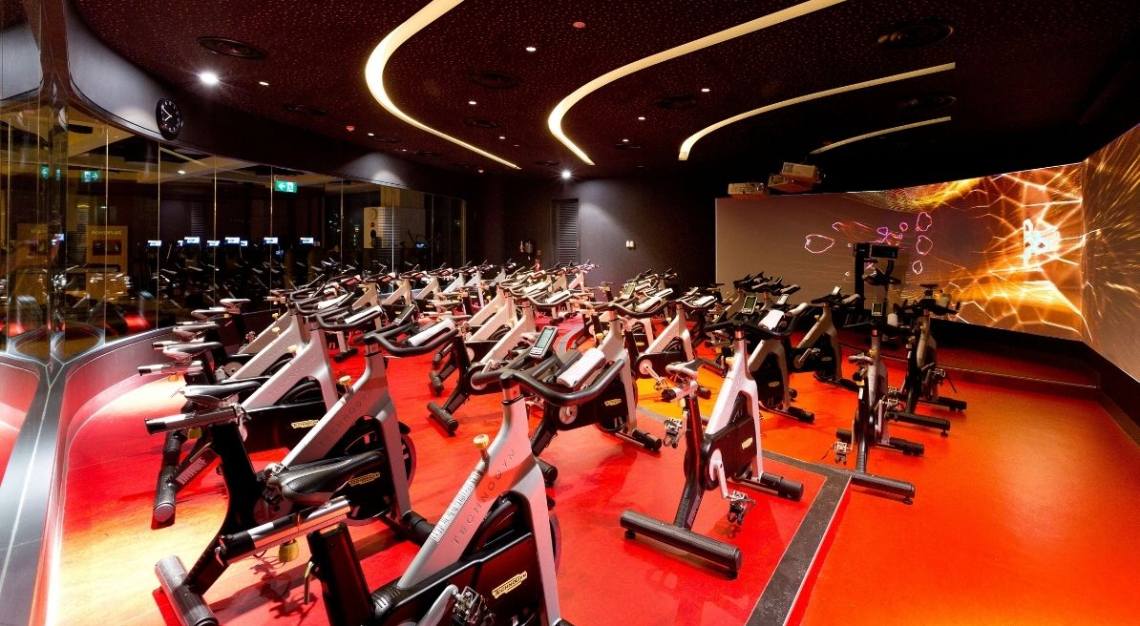 Virgin Active's Every Kind of Fit
If you're looking to hit the gym without feeling overcommitted, Virgin Active's new membership structure might just fit the bill. Besides the Long-Termer (12 months), you may now sign up as a Once-a-Weeker or choose to be a Goal Getter, a three-month unlimited plan for anyone with a specific fitness goal in mind. Either way, you'll get to enjoy all the classes and facilities across the six outlets in Singapore, be it grid training, body combat or downtime in an indoor heated lap pool. Members will also be covered in terms of complimentary gym clothing, online classes and shower rooms equipped with everything that one might need.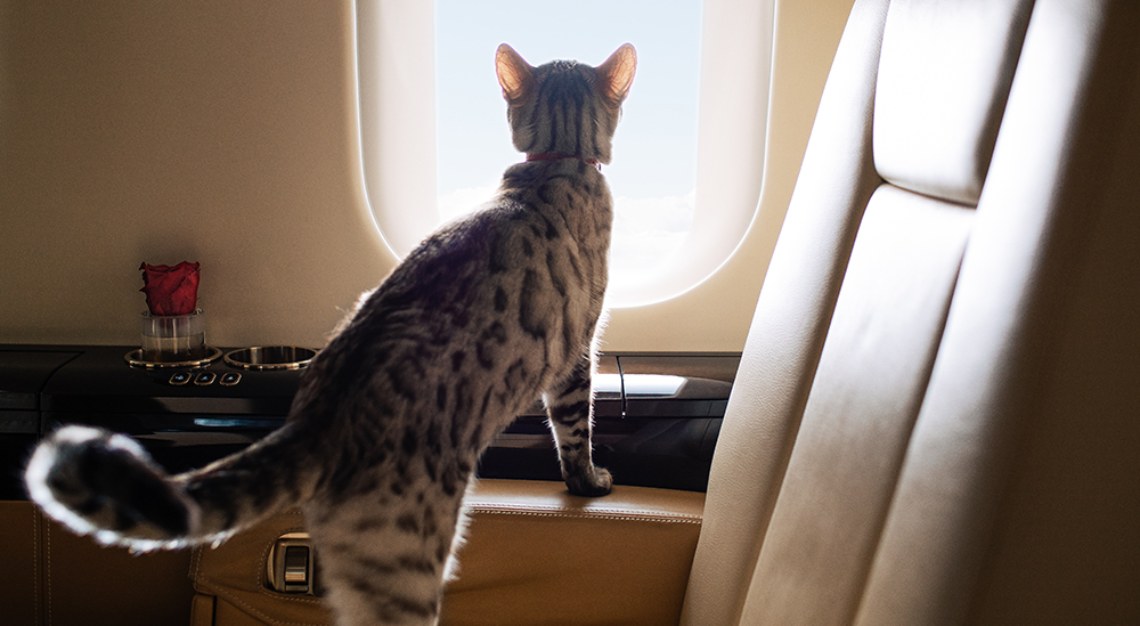 Pet owners in Hong Kong are chartering private jets to move their furry friends
Pets are hightailing it out of Hong Kong—in private jets, no less. In the wake of COVID-19, many people have decided to leave the ultra-modern metropolis and take their fur babies with them. As a result, private aviation outfits offering dedicated "pet flights" are booming. For context, the exodus is primarily due to Hong Kong's stringent quarantine rules. In fact, more than 40 per cent of expats surveyed by the American Chamber of Commerce in Hong Kong last year said they might leave the city and relocate elsewhere on account of the Government's draconian COVID-19 policies. Of course, any beloved pets simply must move, too.
Top Stars Air is one such private aviation firm catering to the influx of furry travels from Hong Kong. Founder and director Olga Radlynskaf has mentioned that the airline has pivoted from private flights for business execs toward group rentals for pet flights. She estimates that the company's pet transport business has grown 700 per cent since the beginning of the pandemic. With the precarious position of commercial airlines and the widespread cancellation of flights due to the omicron variant, private jet travel is proving to be far more reliable. Furthermore, private aviation companies work closely with owners to ensure each animal has the correct paperwork, carrier and vaccinations, while commercial airlines generally have stricter policies about how pets can travel and aren't able to offer such hands-on service.
There has been a surge in four-legged jet-setters stateside, as well, with two of the largest aviation firms reporting a significant uptick in pet passengers. NetJets, which hosted 20,000 pets in 2019, welcomed 4,000 more pets on fewer flights in 2020, while VistaJet reports an 86 per cent jump in pet travel from September 2019 through September 2021.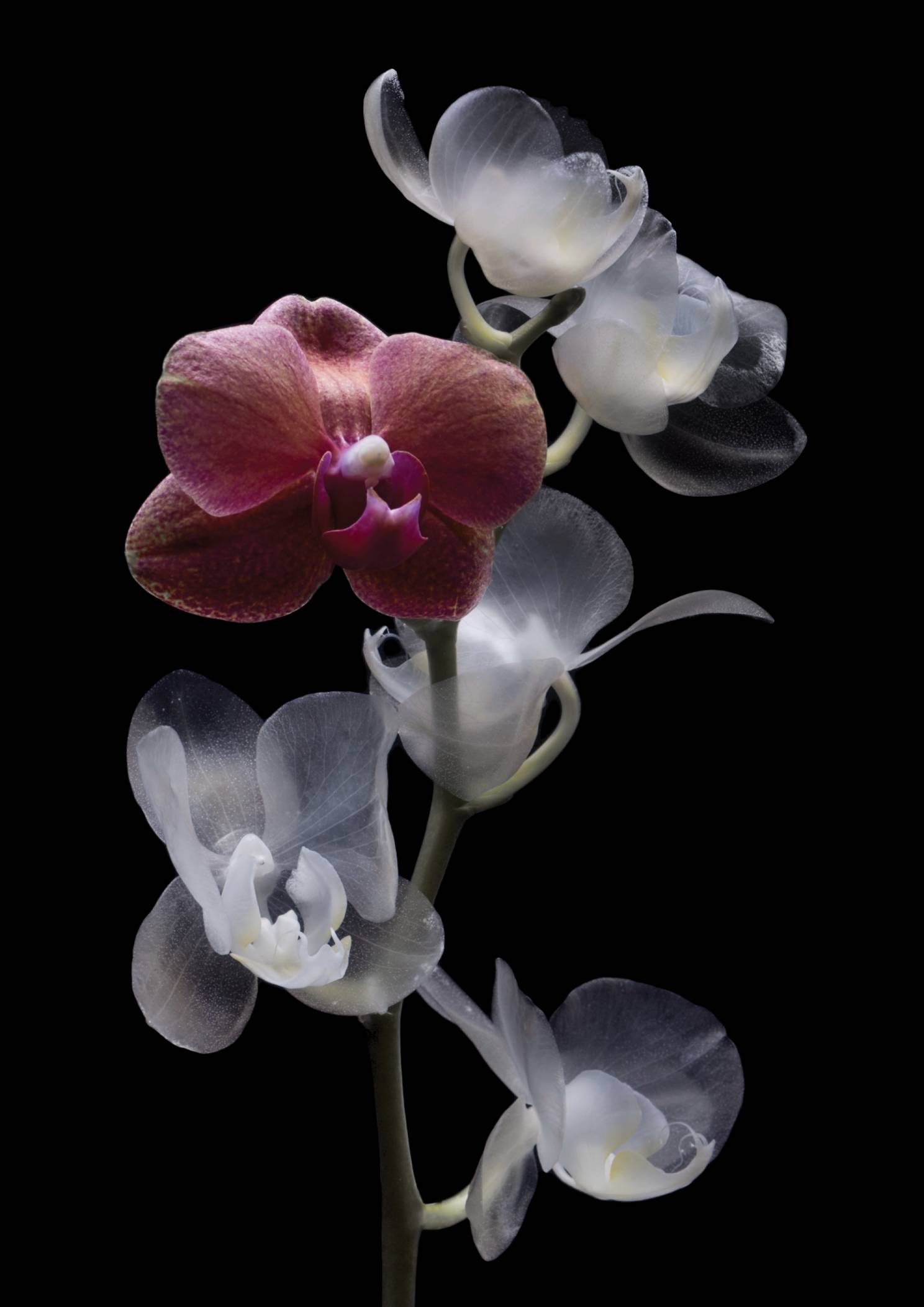 Vogue Singapore collaborates with Luna Ikuta on a ghostly, floral NFT collection
Following a string of ground-breaking NFT collection releases last year, Vogue Singapore's latest collaboration is with multi-media artist Luna Ikuta for its first NFT drop of 2022. In line with the January/February issue's theme of 'Grace', the collection, titled 12 Months of Afterlife, features 12 ethereal floral bouquets in Ikuna's distinctive style—which fuses bioengineering, aquascaping and ikebana techniques to strip botanicals of their natural pigments, while sculpting them into artforms imbued with a surreal, otherworldly quality. It's also the first time that the artist has incorporated the use of colour into her pieces, with each vibrant floral arrangement corresponding to a specific month of the year. The limited-edition collection will be up for auction on digital art marketplace SuperRare, with the first drop—a one-off digital cover of Vogue Singapore that showcases all 12 NFTS—happening at 9pm tonight; thereafter, the remaining 12 NFTS will be released at 9pm on 8 February. Each collector will also be privy to an exclusive Vogue Singapore x Luna Ikuta calendar, signed by the artist herself.
Log on to Twitter Spaces tonight at 11pm, where SuperRare, Vogue Singapore and Luna Ikuta will share more about the artworks.
In case you missed it: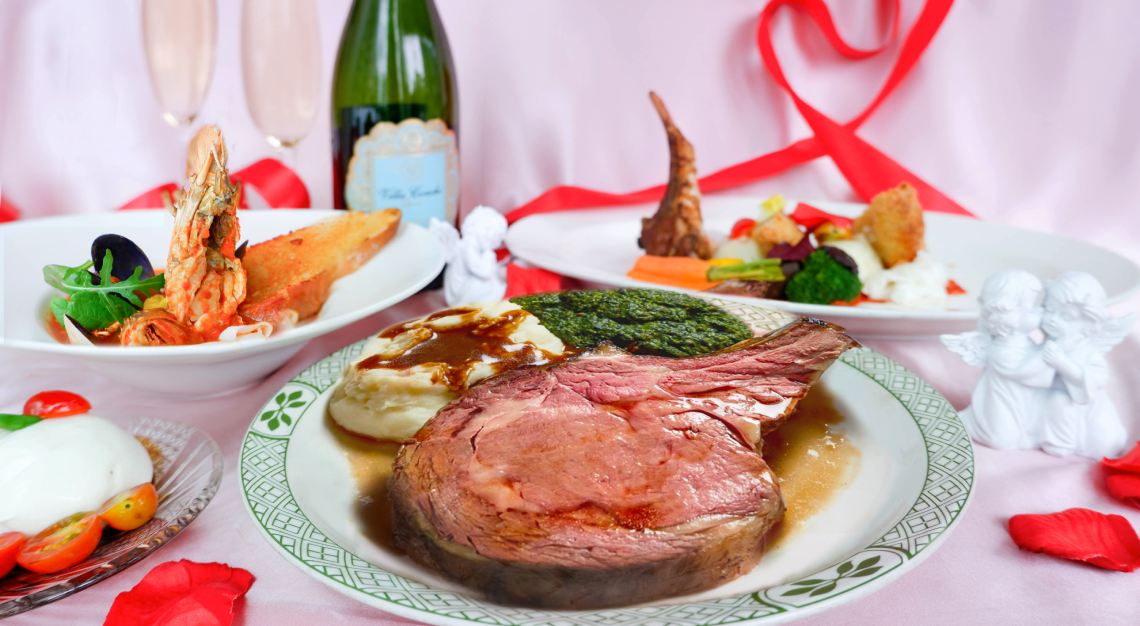 Lawry's The Prime Rib is offering a special Valentine's Day menu
Happening this 13 and 14 February.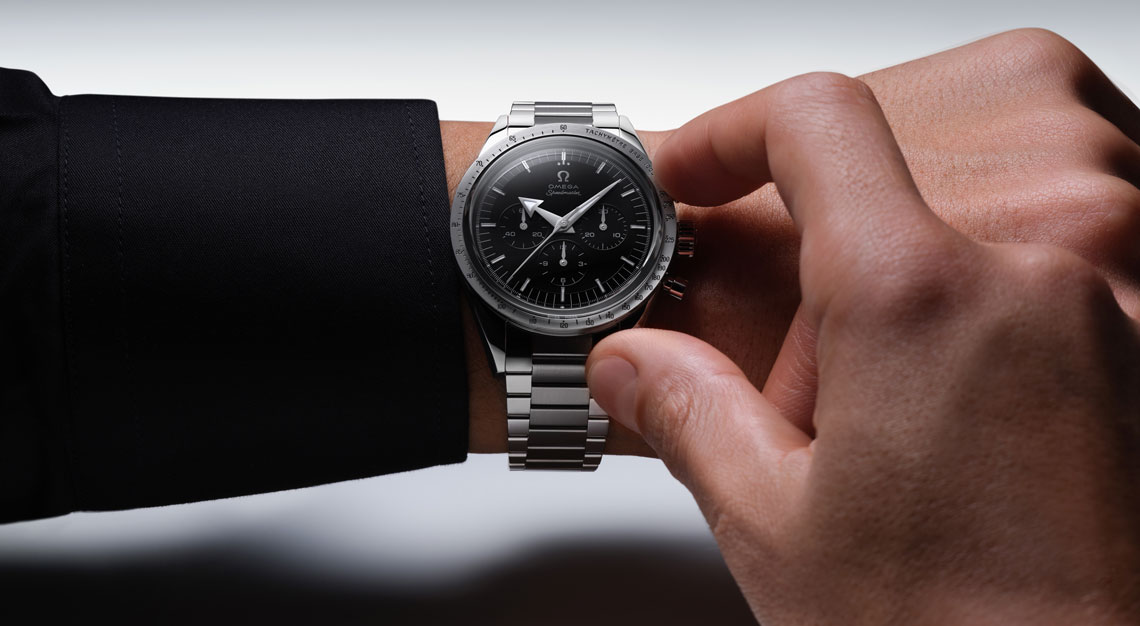 Omega kicks off 2022 with an ultra-luxe version of the Speedmaster Calibre 321
The latest Speedmaster model comes encased in a new and proprietary gold alloy but everything else about it is decidedly old-school.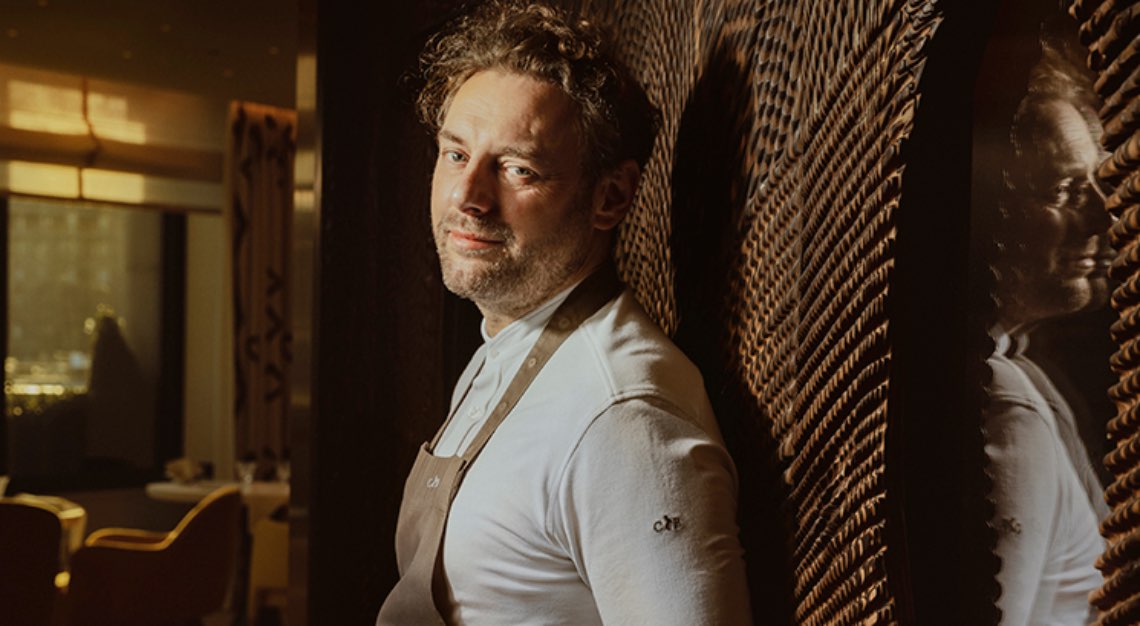 The secret is in the sauce at acclaimed chef Arnaud Donckele's new Paris restaurant
At Plénitude in Paris, the acclaimed toque feels "less like a chef, more a saucier".