In our recent webinar, Michael von Schlippe, publisher of Robb Report Singapore, discussed with filmmaker Donovan Chan, interior designer Tyler Wisler and founder of AV Intelligence Andy Kennard – about how technology is smartly integrated into the home with Samsung The Wall
The rise of new technologies in film, the seamless integration of technology into the home, and the evolution of the home cinematic experience. These were just some of the issues discussed in our latest webinar, which took place at the showroom of AV Intelligence, an established audio-visual company and the exclusive retailer of Samsung The Wall for luxury living in Singapore. Michael von Schlippe, publisher of Robb Report Singapore, sat down with filmmaker Donovan Chan and founder of AV Intelligence Andy Kennard. They were joined by interior designer Tyler Wisler, who appeared (quite literally) larger than life on The Wall's gigantic screen. Here's how it all went down.
See the full webinar here.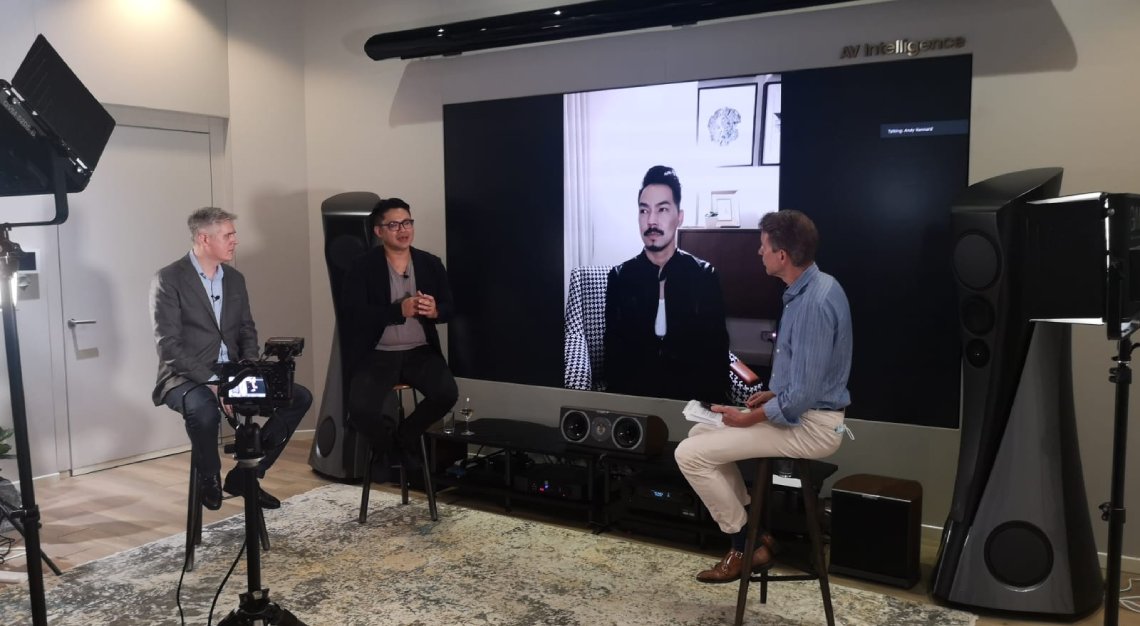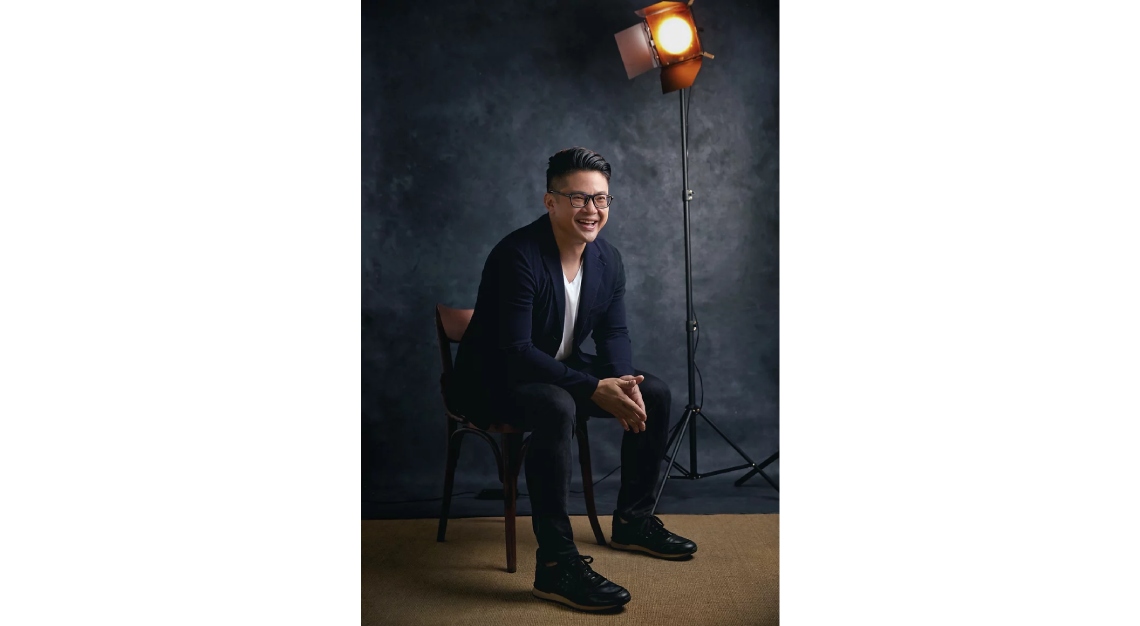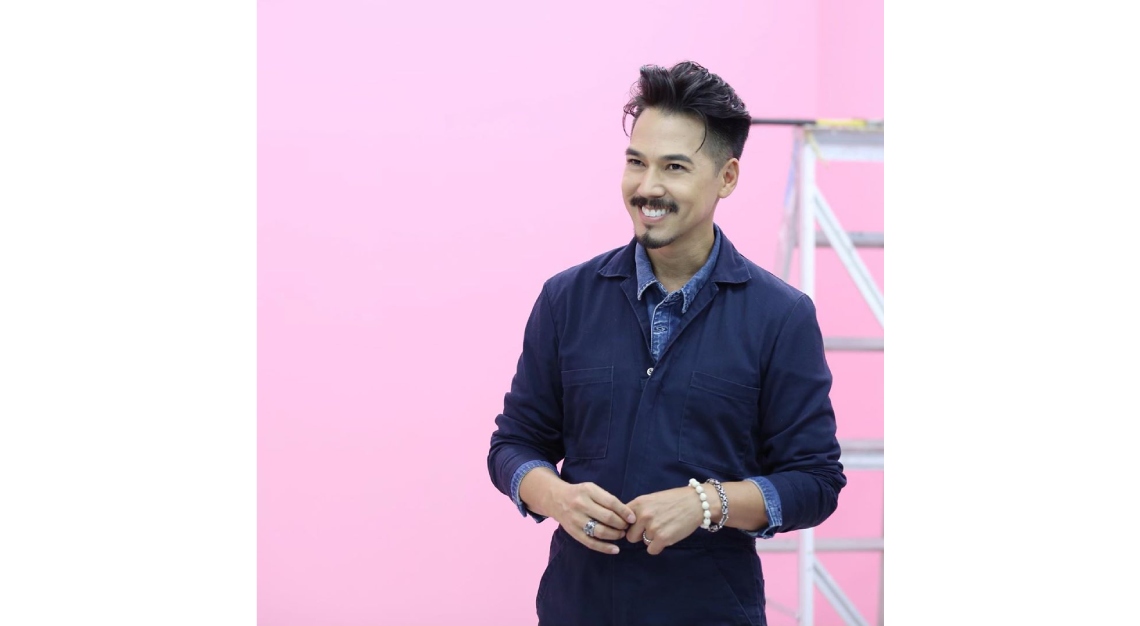 Andy, you partnered with Samsung on its new ground-breaking product, The Wall. Tell us more about that.
Andy Kennard (AK): I could probably fill up the entire hour telling you cool things about The Wall (but I won't). Simply put, its panels are carefully stitched together and colour calibrated so that it looks and feels like a single product. You can keep adding more panels until you get a full 292-inch screen, and it can be fitted to whatever size or shape you want. Another highlight is the new technology behind the pixels called black-seal technology, which gives intense colours and contrast ratios, and is incredibly reliable and robust. The Wall can be left on all day, with an image like a photograph or art, and it will do no harm to the display whatsoever.
Many of us have been streaming movies from home during this period. With the introduction of new, ground-breaking products like The Wall, how is the world of home cinema changing?
Donovan Chan (DC): I'm a bit biased because I make many shows for TV, but I think home theatre experiences have been and will continue to be a gamechanger. The introduction of streaming platforms like Netflix and new technologies like 4K television, changes the way we film different subject matter. With a screen as big as this one, its 'immersiveness' is increased a hundredfold and that means TV shows have to be shot in a more compelling way.
How do you integrate something like The Wall in interior design?
Tyler Wisler (TW): For the longest time, TVs have been the bane of designers' existence because they were always obtrusive and often unattractive – but they were necessary. The amazing thing about The Wall is that it's so seamless in terms of the way it can be integrated into any space. I had a culture shock when I first moved from the US to Southeast Asia, where every type of home has a 'shrine' to the TV – a panel of wood to place the TV on and a shelf or unit underneath, which isn't necessary. With The Wall – which can be left on all day like Andy said – you can display art, beautiful lights, or even make it look like it's part of your wall.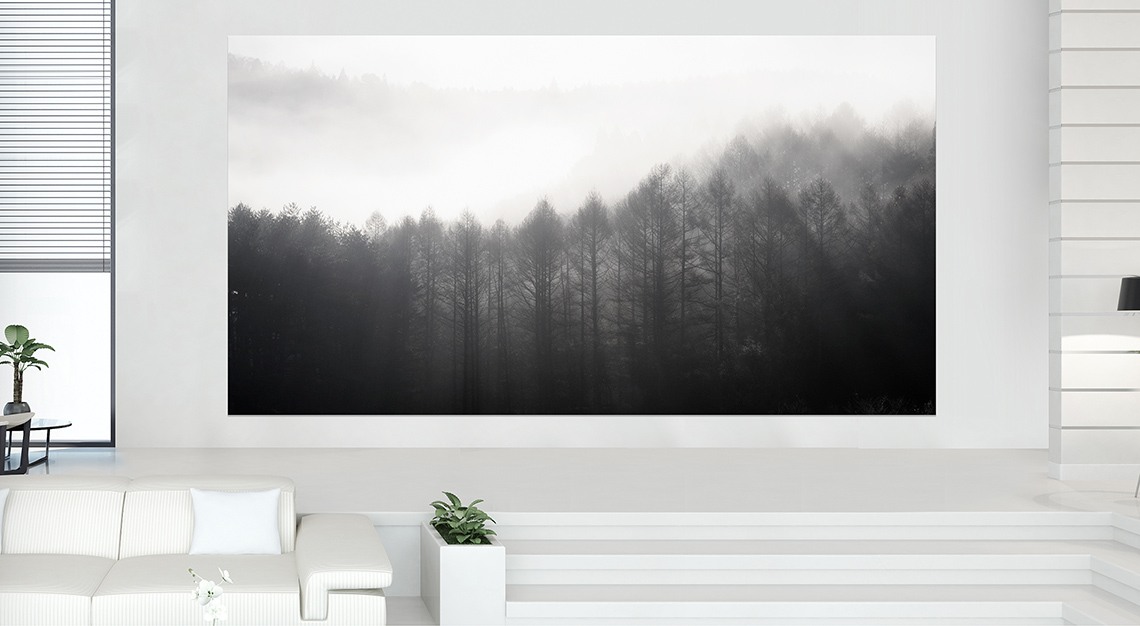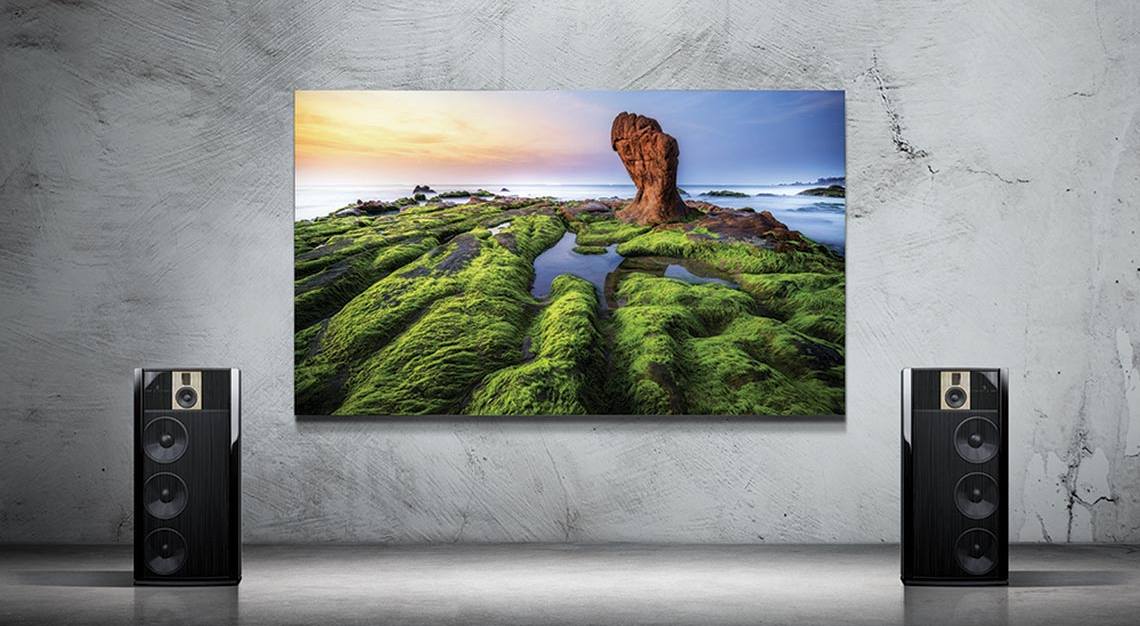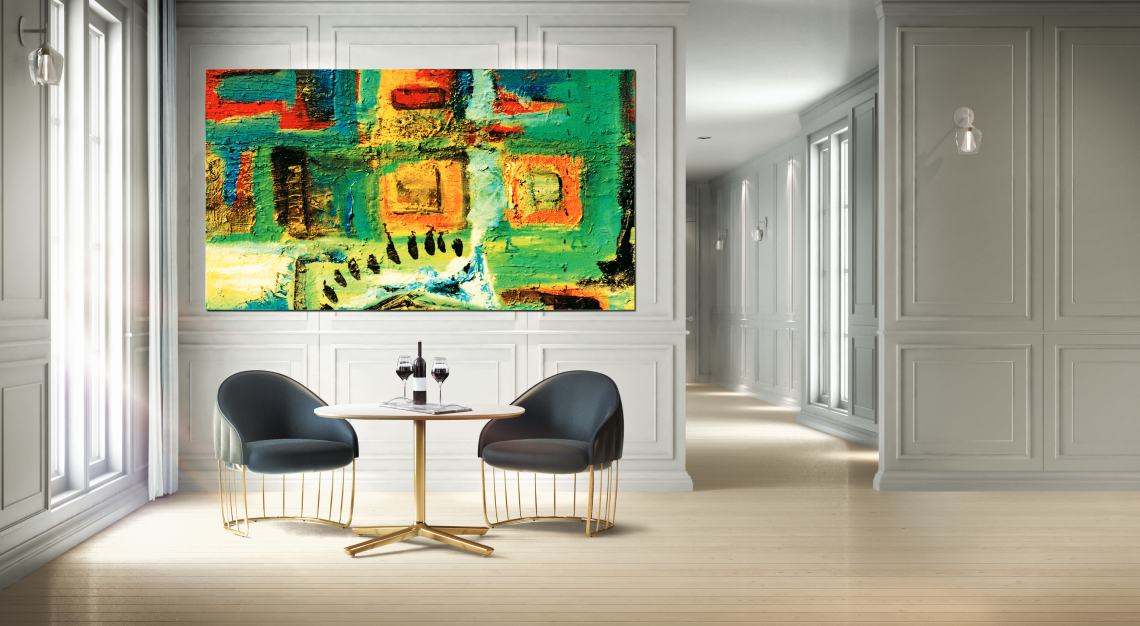 What type of technology do you need to enjoy a true cinematic experience at home?
AK: The goal of home cinema is to recreate the experience of real cinema, to give you exactly what the director wants you to see in a movie. So first of all, you'll need a big screen that immerses you fully in what's going on. On top of that, you'll need AV receivers for a surround sound experience. Place one of those with a bunch of loudspeakers around the room – my advice is to find an expert who knows how many speakers and where exactly they should be placed – and you've got yourself a real cinema in the home.
How does the rapid development of new technology impact the work of filmmakers?
DC: When we filmed First Man Out, it was one of the first few times that a survivor's series had been shot in 4K. Doing that in the middle of nowhere, with so many unplanned situations and no power for miles around was an extremely daunting and physically exhausting endeavour. But filming it in ultra-high definition was a great way to bring viewers through the entire journey. Such theatrical experiences challenge the filmmaker to think of better ways to engage the audience.
How is COVID-19 impacting interior design and the way home technology is evolving?
TW: It has definitely taught us that humans are very adaptable. Being forced indoors showed us how flexible we are, in being able to work or learn from home. It has also shown us how inflexible our homes are and given us an opportunity to assess the environments around us. People are now realising the importance of investing in quality and multi-functionality. I think that's where products like The Wall exceed expectations, because it can function as so many things and still not be an aesthetic eyesore.
Speaking about multi-functionality, what else does The Wall have to offer?
AK: Beyond watching television content, there's a whole bunch of things that are fascinating. In our showroom, we've got an [indoor] exercise bike. Trying to cycle indoors tens of kilometres can be really boring. But go to YouTube [on The Wall] – which has 4K content of Tour de France riders going up beautiful Alpine mountains – and start cycling and you'll eventually lose yourself in it, and feel as though you're really cycling outside. We're all a bit frustrated that we can't go on vacation at the moment. At the press of a button, you can view a beach in the Maldives, or go skiing in the Alps. To be able to see something that mimics your view of the outside world, wherever you wish to be, is great fun.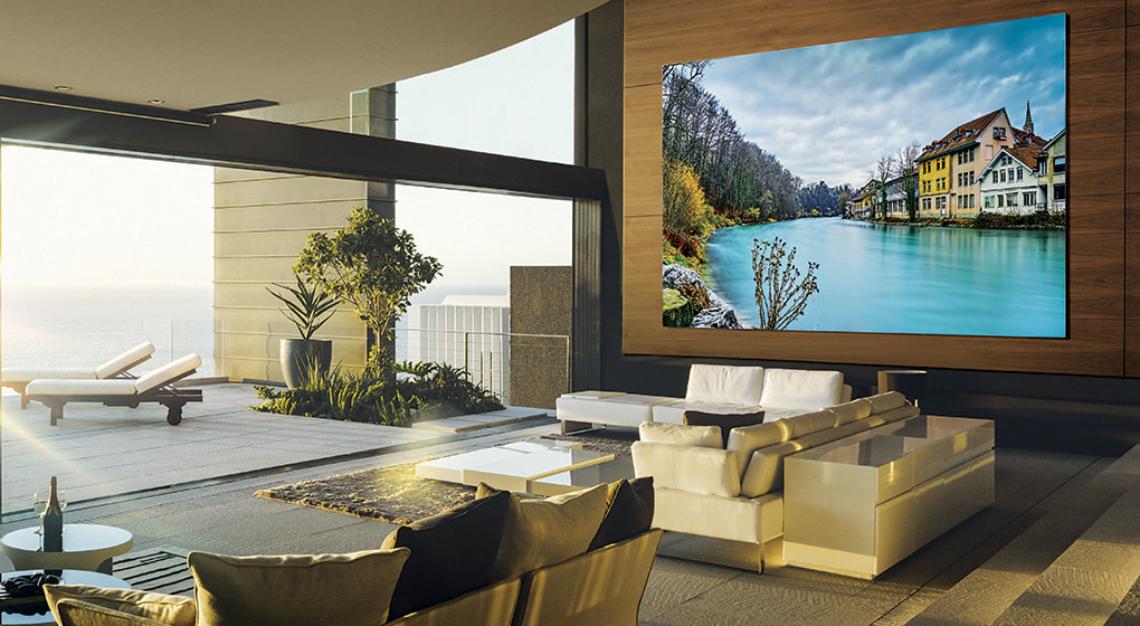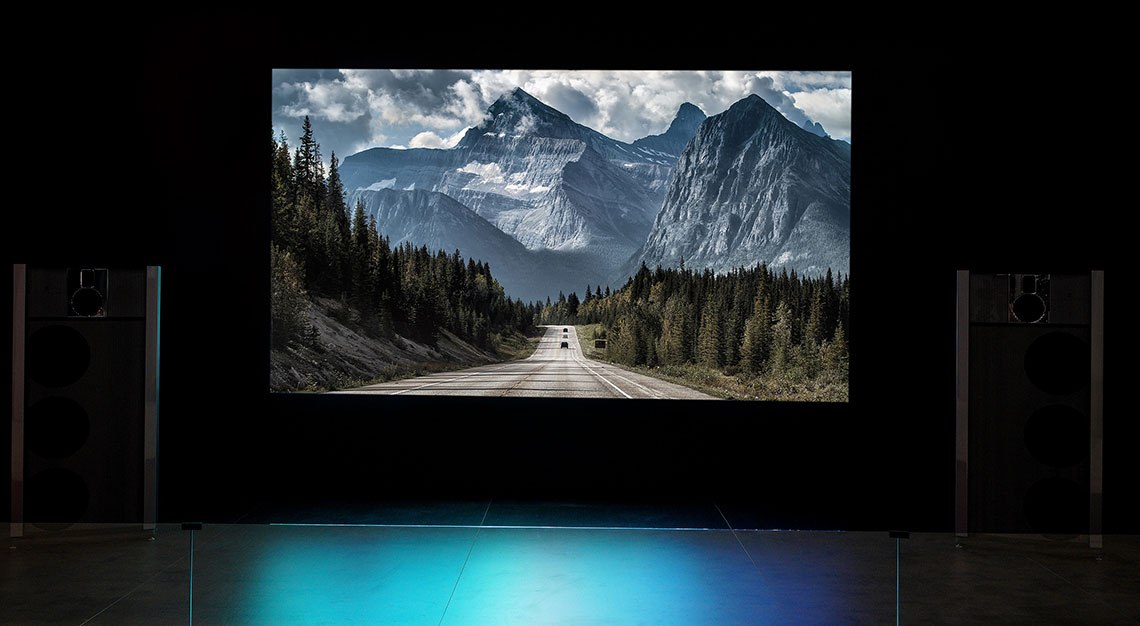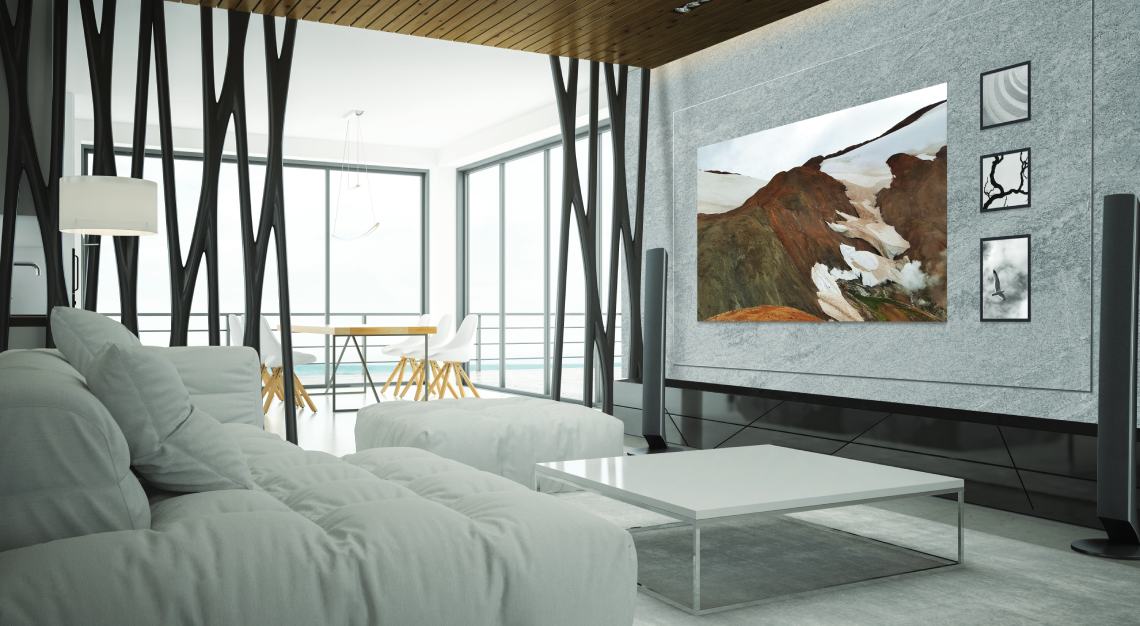 What are the best types of speakers to complement The Wall?
AK: It's not about the brand but the overall experience you want to get. To enjoy a full cinematic experience, you're going to have three loudspeakers on the front wall: centre, left and right. Then a couple of speakers on the back wall behind your viewing position, and two to six speakers at the ceiling. But it's not always about having more speakers, as it is about having better quality speakers.
Is there a danger of technology affecting creativity, by diverting attention away from the art of storytelling to the medium instead?
DC: As a storyteller, I think we're living in one of the most exciting times for telling stories. People have an immense amount of choices now and one of the challenges – and what's exciting for me – as a storyteller is to speak to different people in different ways, through different film mediums. We shouldn't be afraid of technology but should instead ensure quality as we produce shows that are as immersive, exciting and compelling as possible.
How might we convince our better halves to buy The Wall?
AK: It's all about knowing what each individual cares about. You could see it as something that is adding to the life of the space, by keeping it on all day showing [your] favourite impressionist art or vacation photos. One of its functions includes video tiling – having multiple screens within a screen – which can be incredibly helpful when doing video conferencing while working from home. It's all about finding the usage scenario that works for each individual.
Samsung The Wall is available for a private demonstration in Singapore at AV Intelligence located at Millennia Walk. Book yourself a private viewing today.